Warning: Spoilers ahead!!!
Raya and the Last Dragon finally arrived on Disney+ this week, and it's SO GOOD. As a Filipina, I'm so stoked to finally see a Southeast Asian Disney princess on my screen.
Another aspect of the movie that everyone is loving is the complex dynamic between Raya and her rival, Princess Namaari.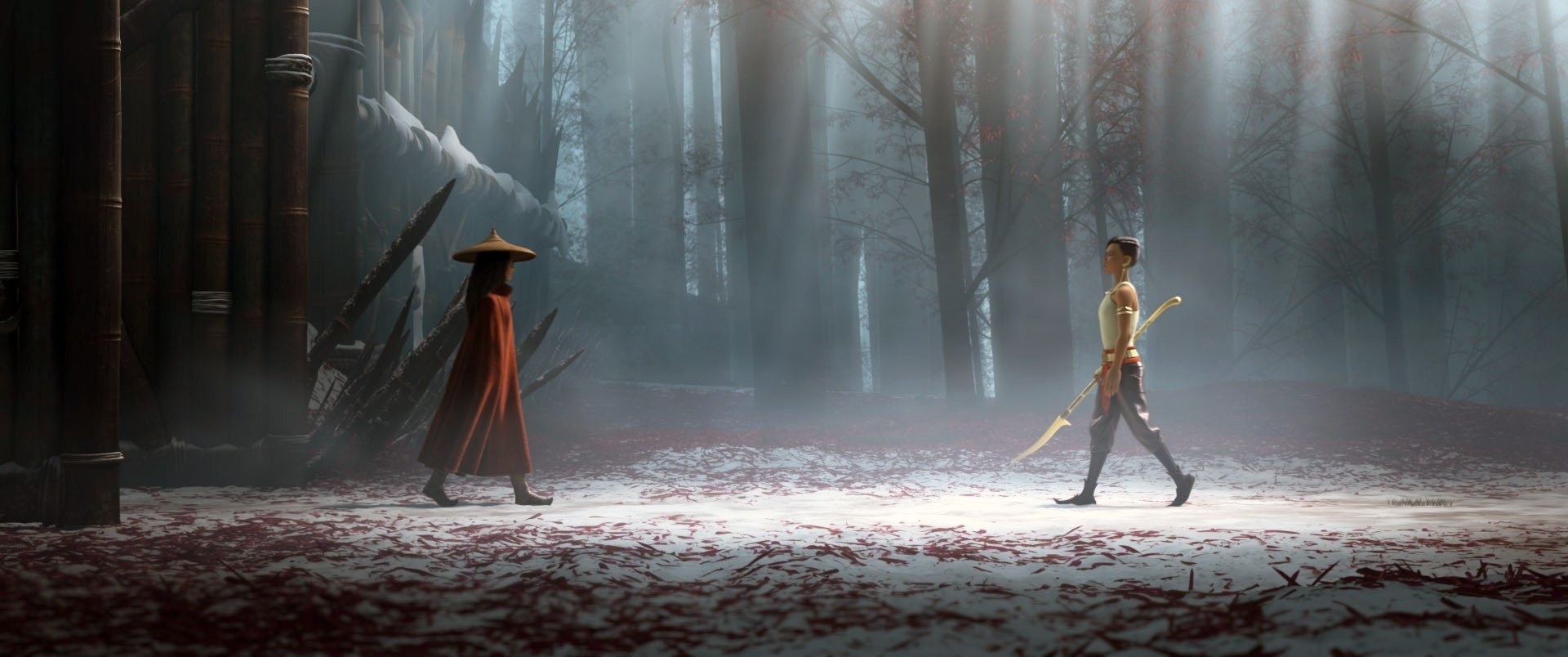 At the beginning of the movie, young Raya welcomes Namaari despite being from a rival kingdom. At first, they seem to strike up a friendship and bond over their mutual love for dragons.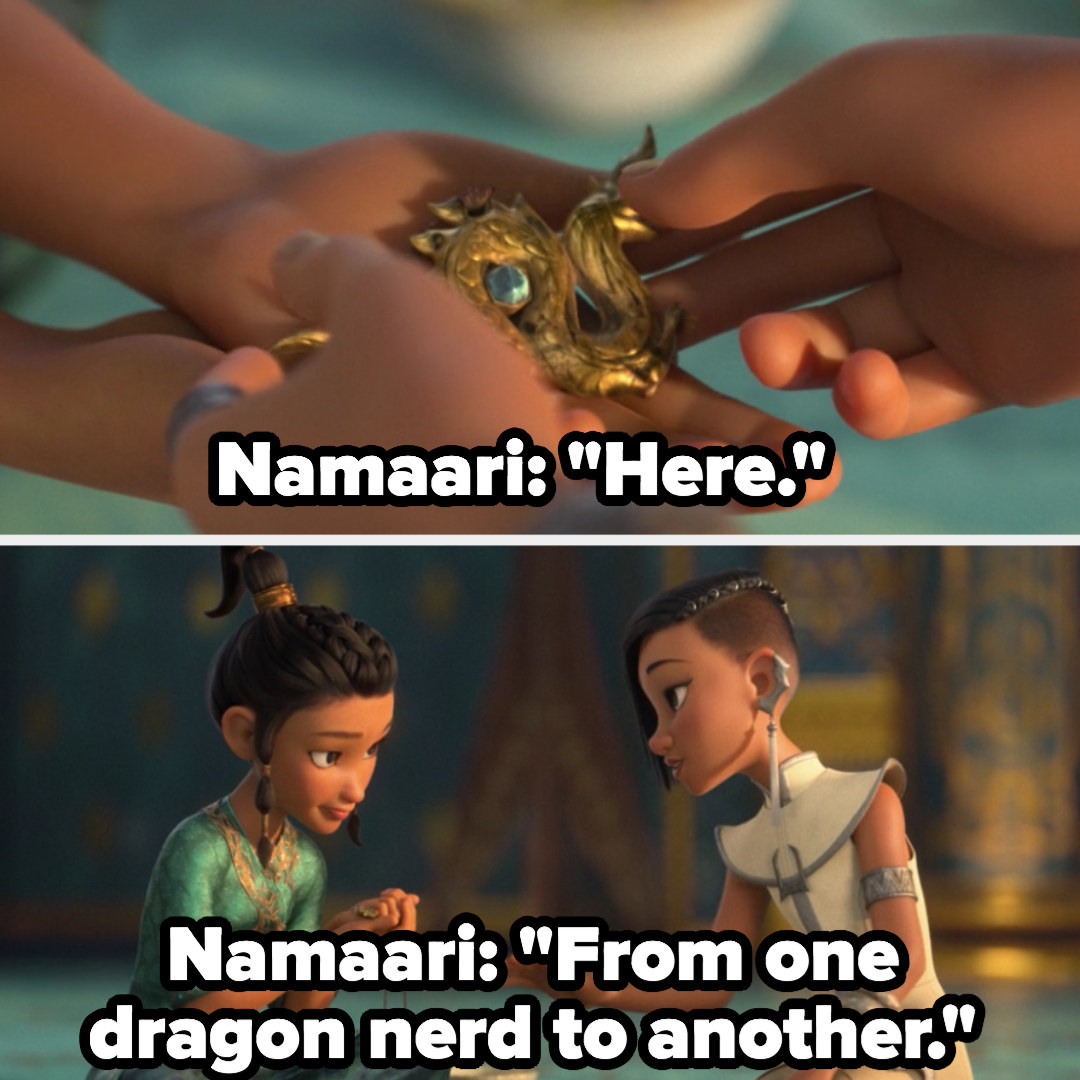 Unfortunately, looks can be deceiving — Namaari quickly betrays Raya and tries to steal the all-powerful Dragon Gem for her own kingdom.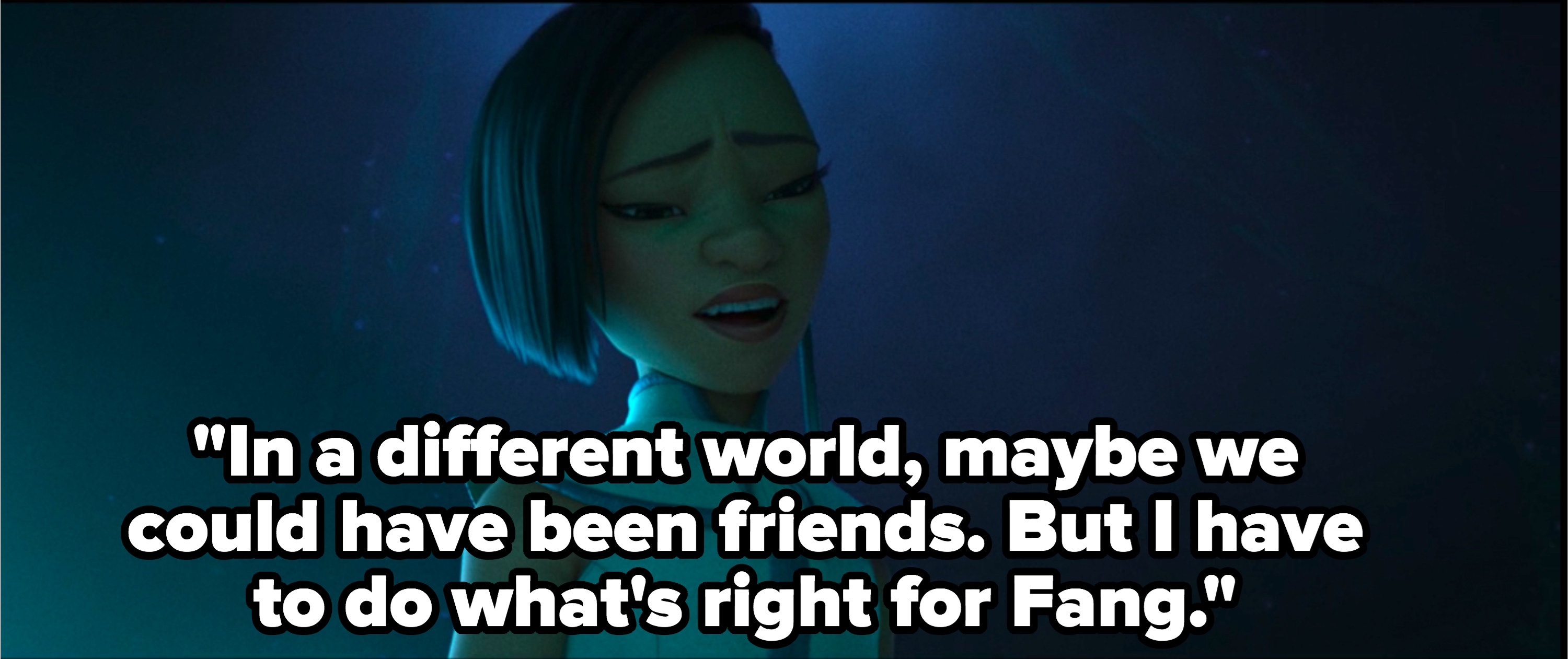 What comes next is years of bitter rivalry as the princesses fight for their kingdoms, with things eventually coming to a head when they meet again as adults.
Eventually, Raya sees Namaari's remorse and understands that, while her actions were wrong, she was just doing what she thought was right for her own kingdom. The princesses put aside their differences and come together to restore their land.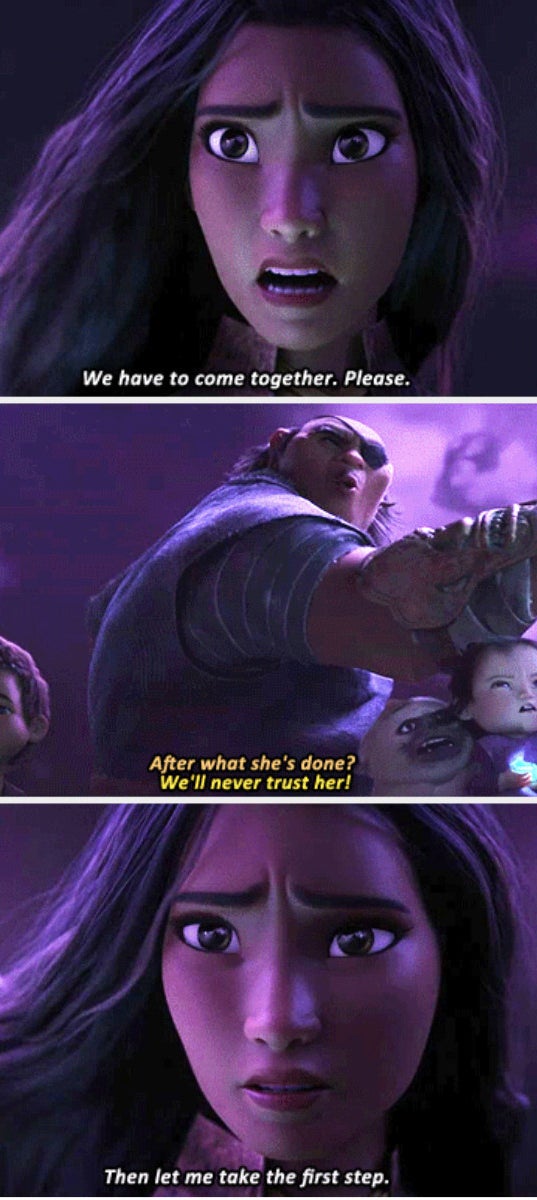 I love character development!!!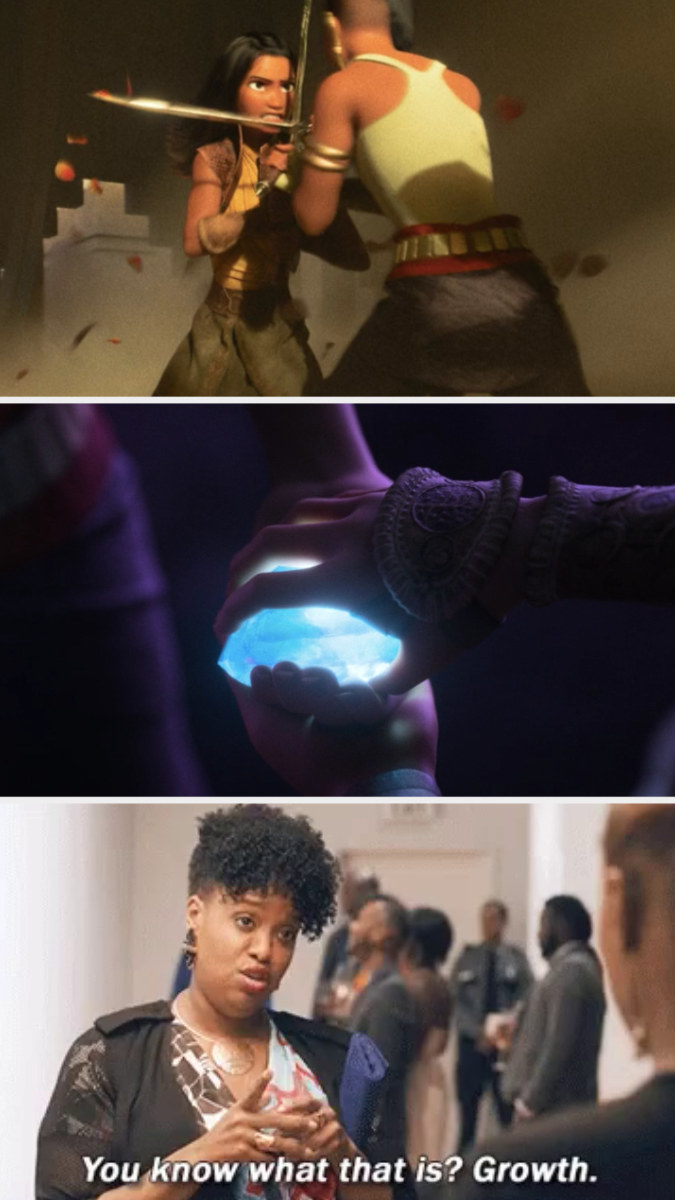 Now, maybe I've just read too many enemies-to-lovers fanfics, but, uh...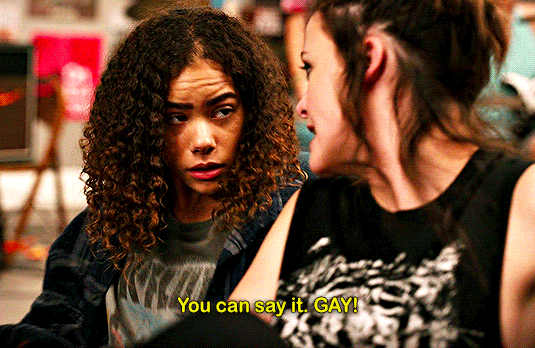 I'm far from the only one wondering if Raya and Namaari's relationship is more than platonic:
And it's not just fans who are shipping Raya and Namaari! Kelly Marie Tran, who voices Raya, even said in an interview that she thinks there are "some romantic feelings going on there."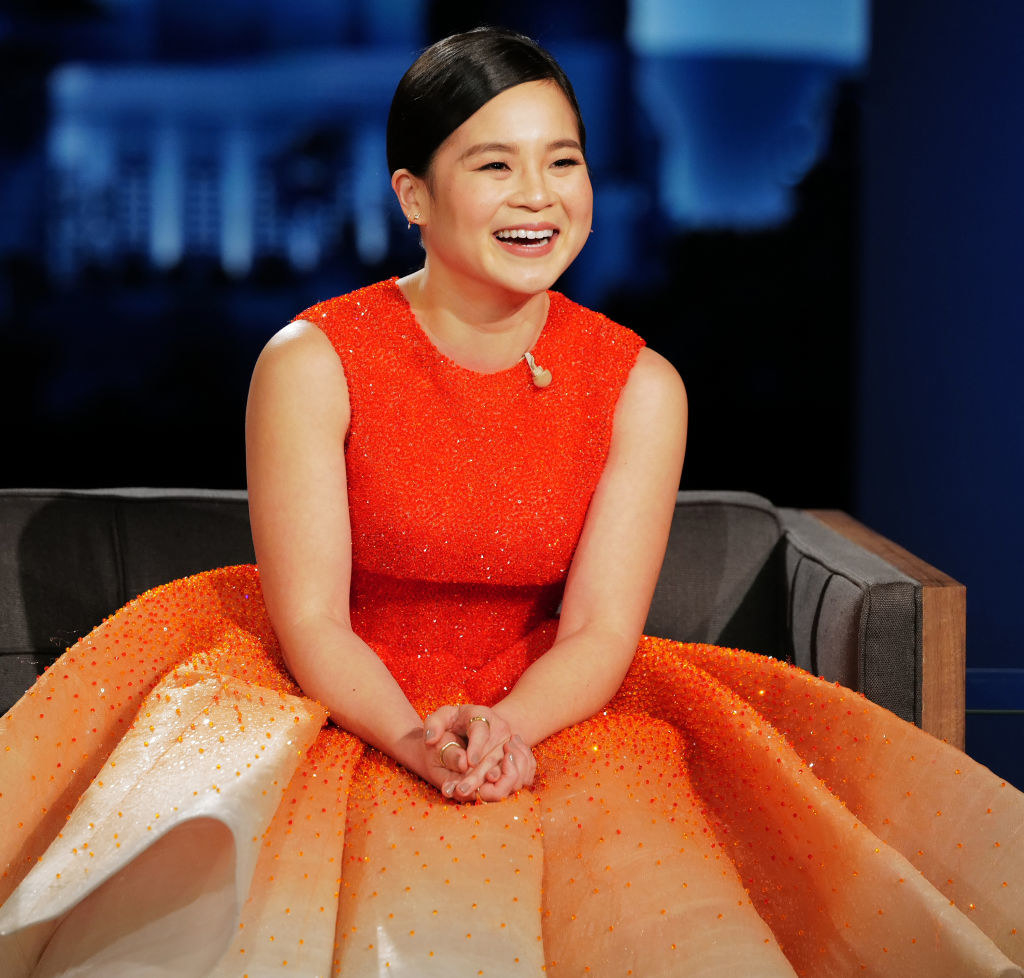 Kelly added that although Disney hasn't explicitly labeled Raya a queer character, she's hopeful that there will be more direct LGBTQ representation in the future. "I want to live in a world where every single type of person can see themselves in a movie like this," she said. "There's a lot of work to be done in that respect. I'd love to see a Disney warrior who — I don't know, can I say this without getting in trouble? I don't care — is openly in the LGBTQ community. ... And I'm hopeful. We'll see."
Kelly also said, "I think if you're a person watching this movie and you see representation in a way that feels really real and authentic to you, then it is real and authentic."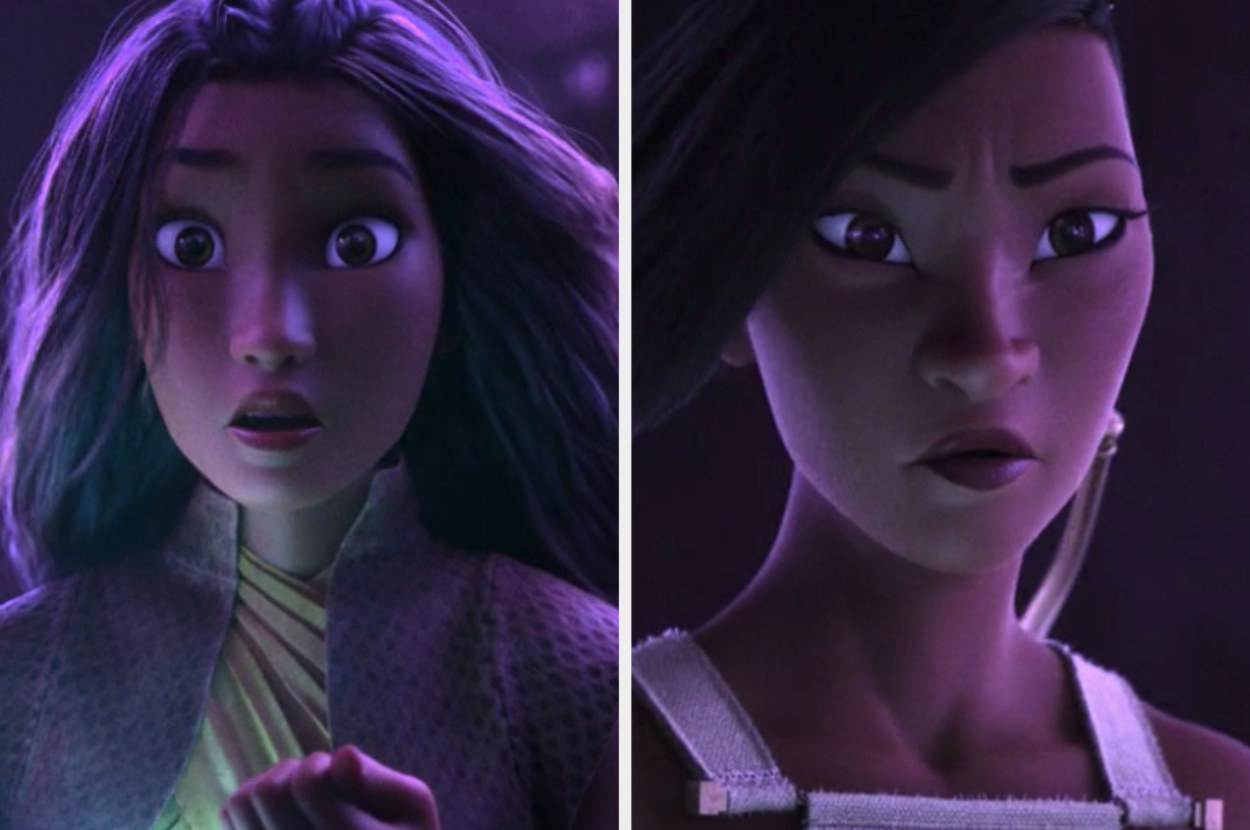 Have you streamed Raya and the Last Dragon yet? Tell us your thoughts in the comments below! While you're at it, be sure to click through and follow your favorite Twitter creators above to make your timeline more fun!