There are so many great characters in Harry Potter, but, in my humble opinion, nobody will ever top the queen.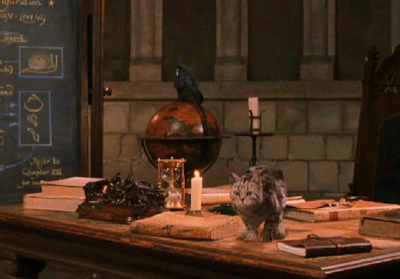 And by queen, of course I mean Minerva McGonagall: Hogwarts professor, head of Gryffindor, and badass witch. Here are some of her best moments:
1.
First, when she called Harry and Ron OUT: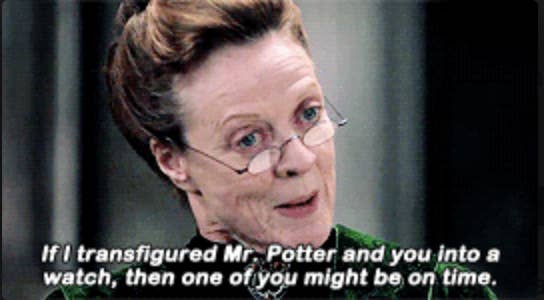 2.
When she had a way with words: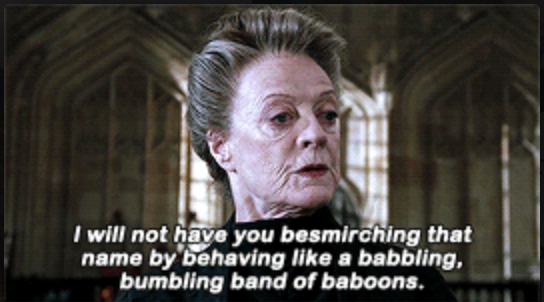 3.
When she casually reminded everyone of her authority:
4.
When she made sure Harry had the best broomstick: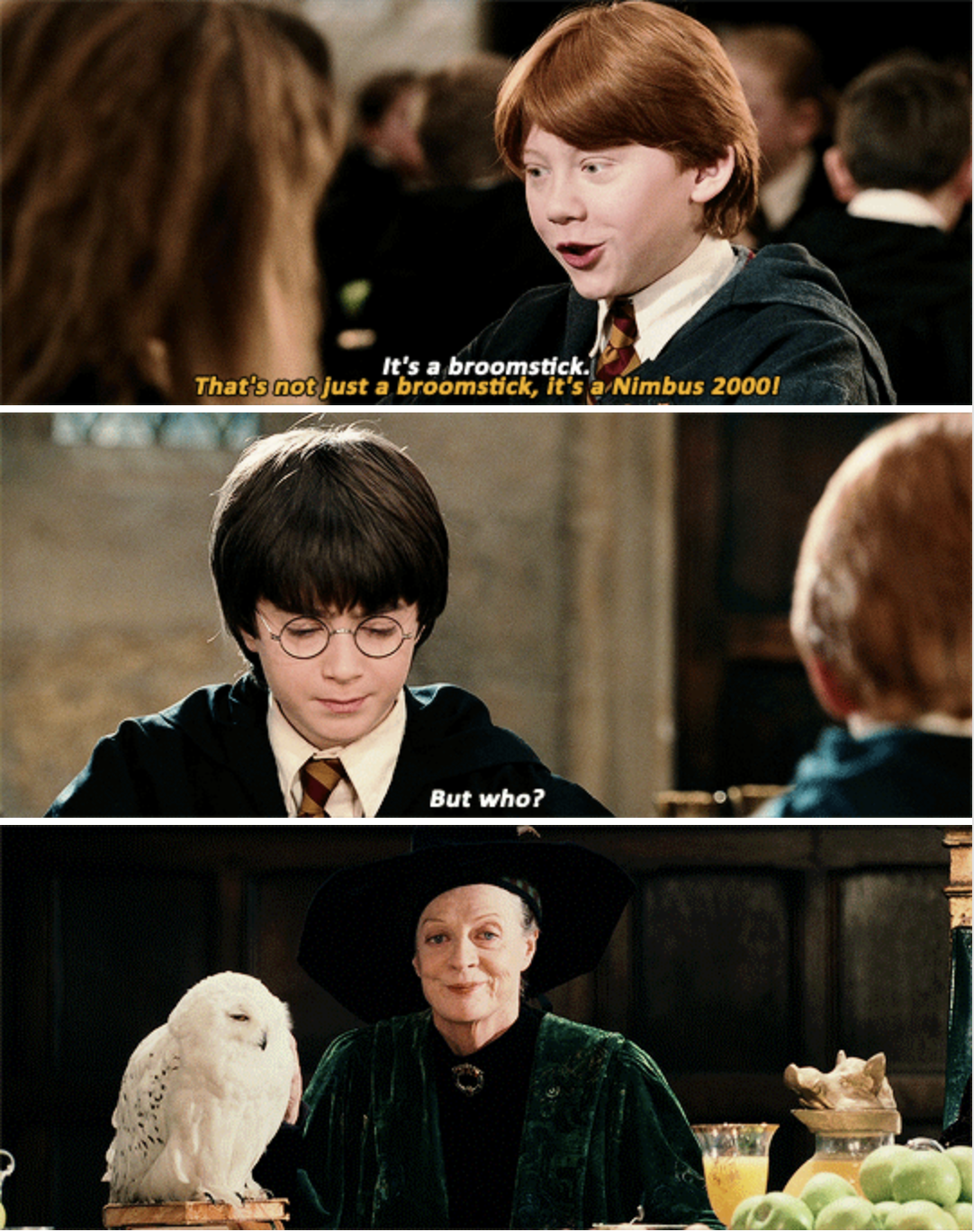 5.
When she put Umbridge in her PLACE: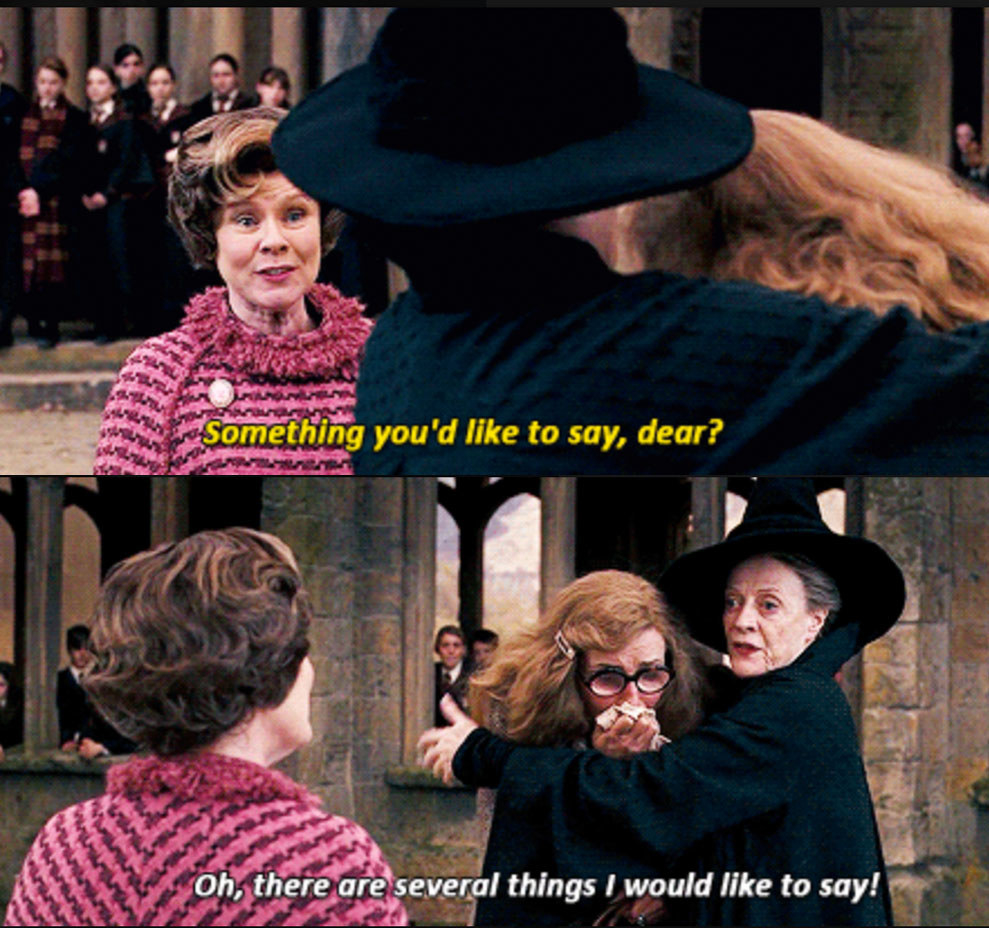 6.
When she looked at Harry, Hermione, and Ron and said exactly what she was thinking:

7.
When she forgot to tell Harry about the traditional Yule Ball dance:
8.
When she was the only one with some damn common sense: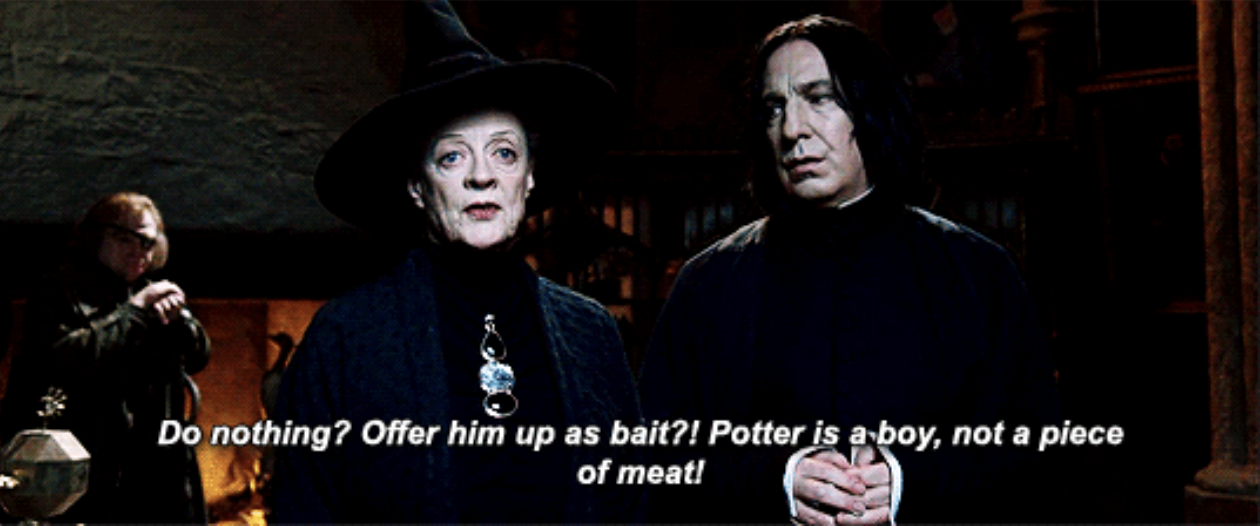 9.
When Harry thought she was about to lecture him for disrespecting Professor Umbridge, but instead she offered him a delicious baked good: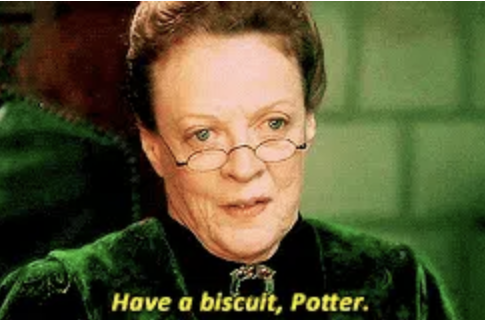 10.
When she had zero tolerance for late homework excuses:
11.
When she reluctantly gave credit where credit was due: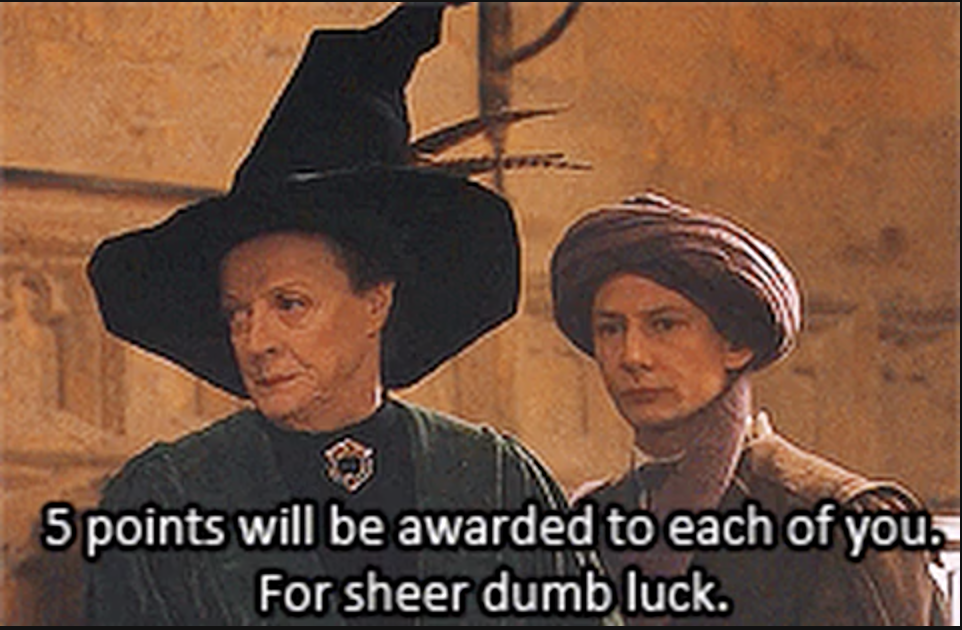 12.
When she had no time for Umbridge's shit: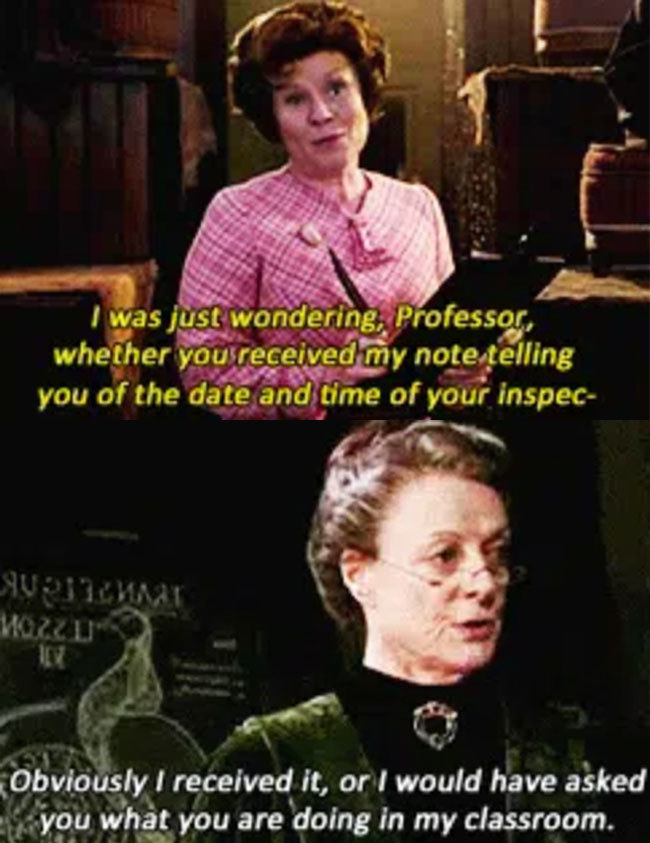 13.
When Ron wasn't paying attention during her dance demonstration, so she made him learn the hard way: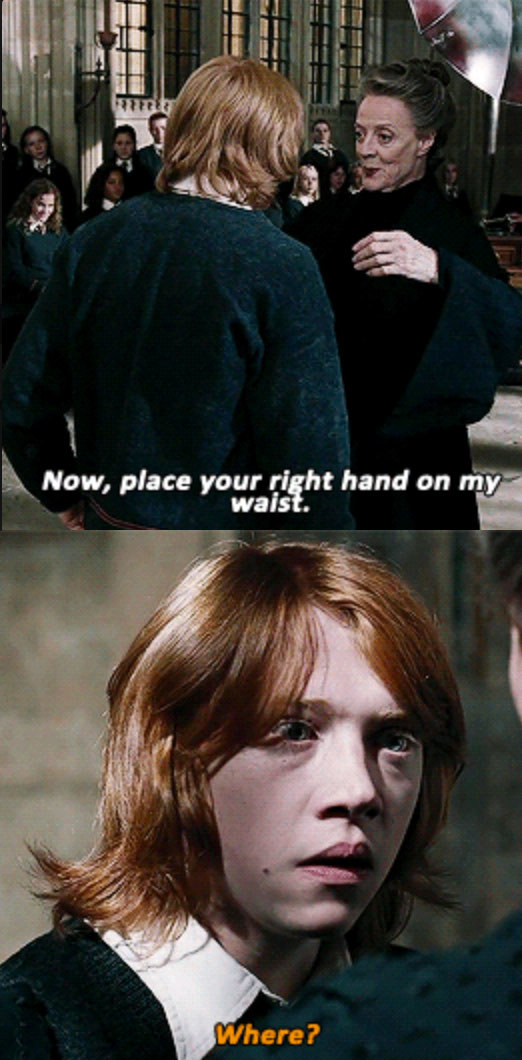 14.
When she and Molly Weasley shared a wholesome moment during the Battle of Hogwarts: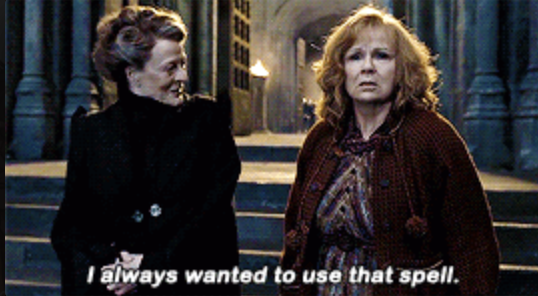 15.
And finally, when she reminded everyone who was boss:
Don't mess with the queen.