1.
On Glee, when Kurt described bisexuality as a "term gay guys use when they want to hold hands with girls and feel like a normal person":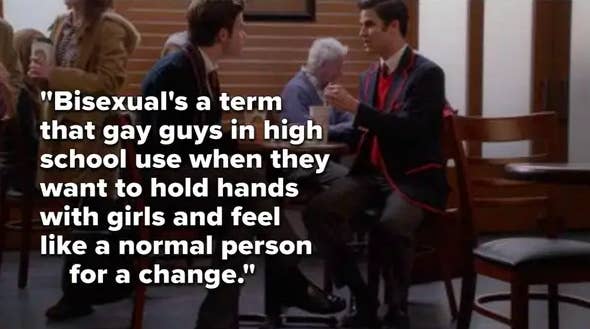 2.
On Degrassi: Next Class, when Tristan repeatedly invalidated his boyfriend Miles' bisexuality and his character was never called out for it: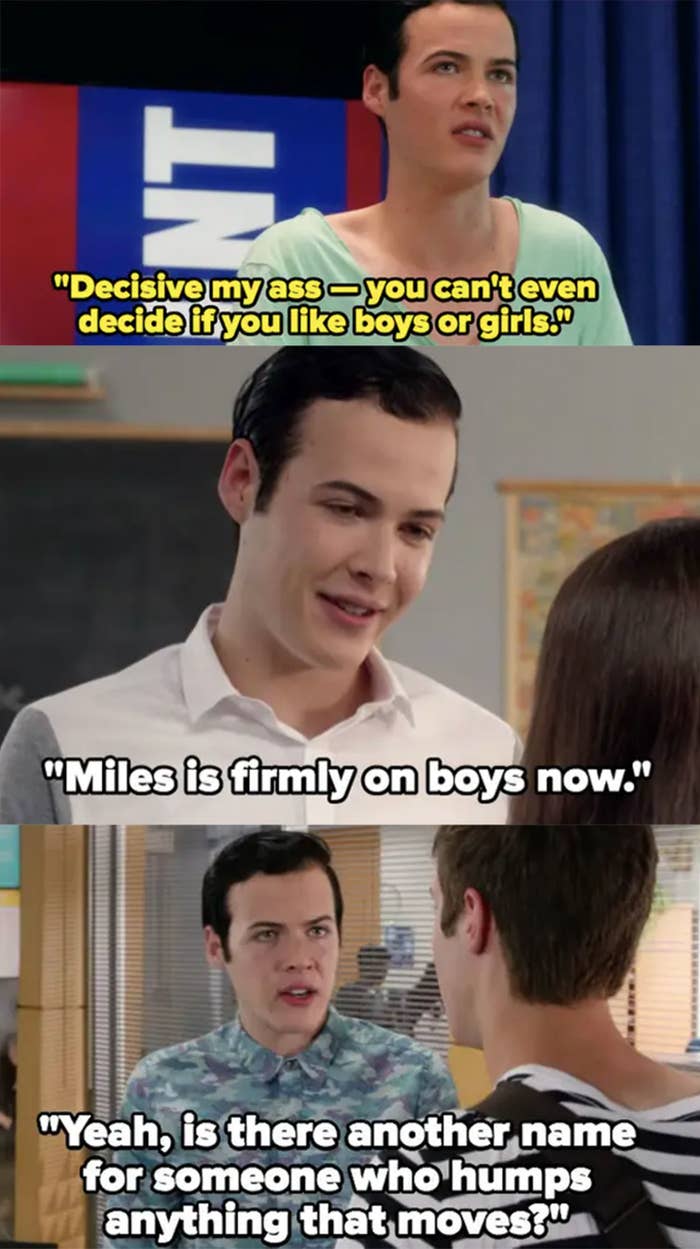 3.
On Sex and the City, when Carrie found out the guy she was seeing was bisexual and called it "a layover on the way to Gay Town."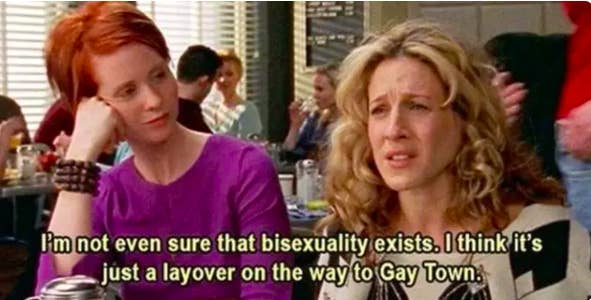 4.
On The O.C., when Marissa started dating Alex and all of the characters just assumed she was "experimenting with a lesbian phase":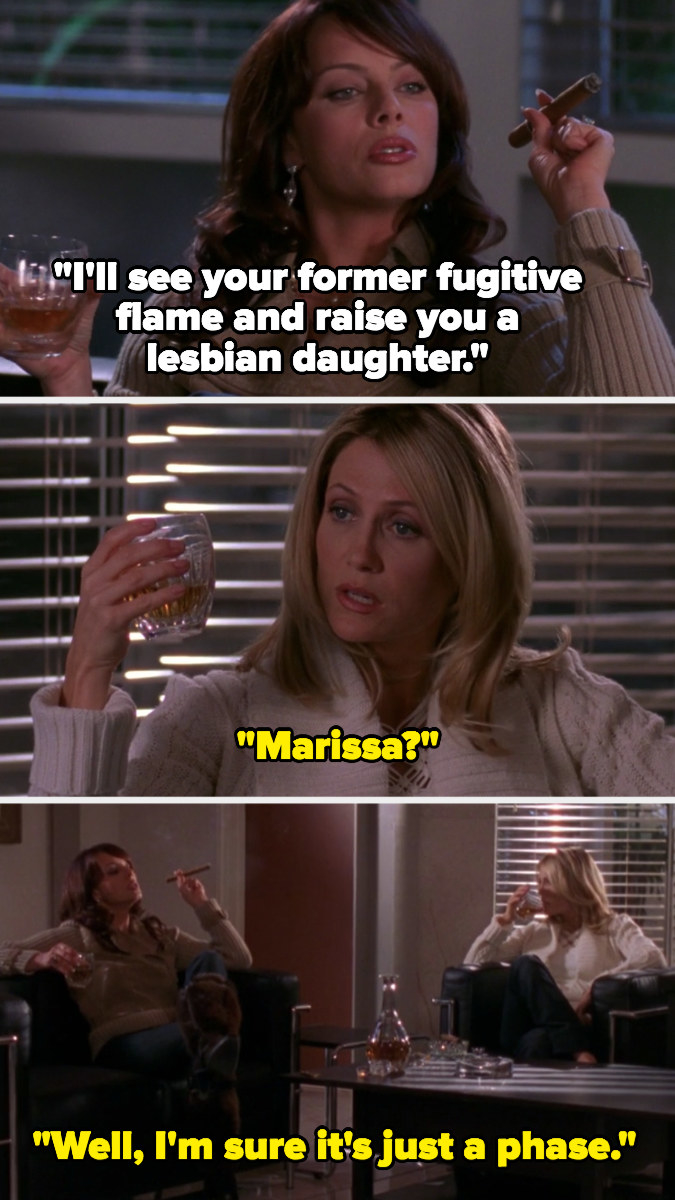 6.
On Big Mouth, when Ali described bisexuality as "so binary":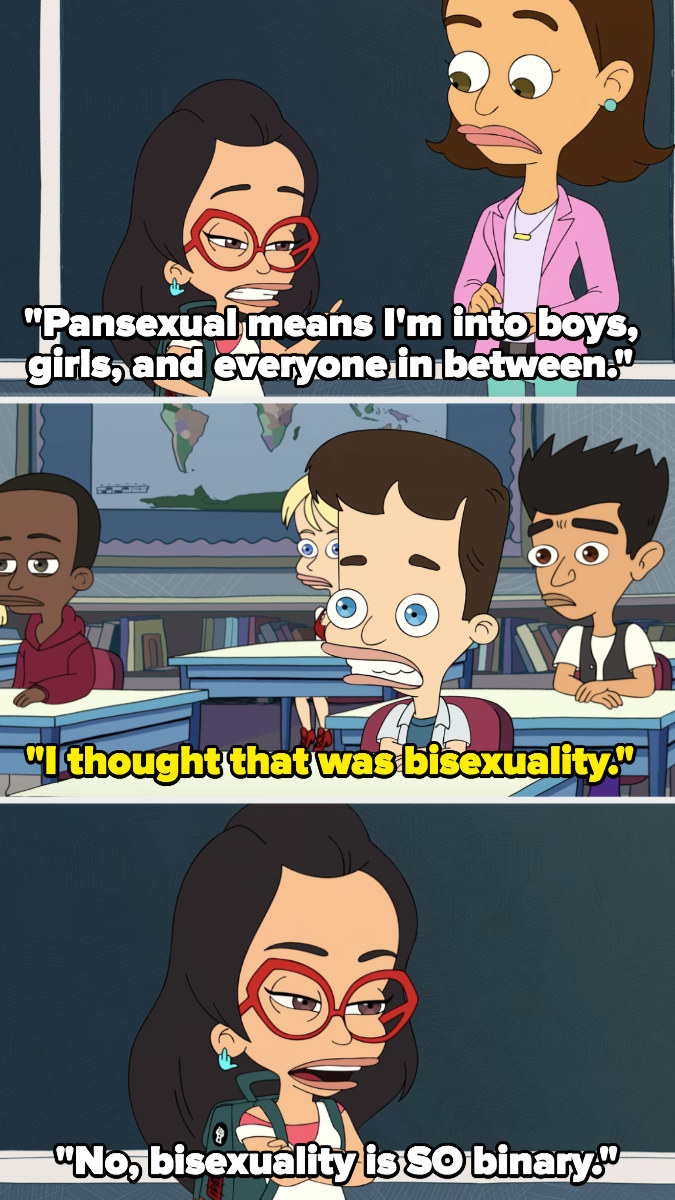 7.
On Faking It, when Shane said that men couldn't be bisexual and that it's just a step toward admitting they're gay:
8.
On Orange Is the New Black, when Piper, who had shown attraction to men and women, was consistently referred to as either a lesbian or straight:
9.
On Will & Grace, when Will described pansexuality as "a rest stop on the way to homo" and the show pretty much consistently treated bisexuality as a joke: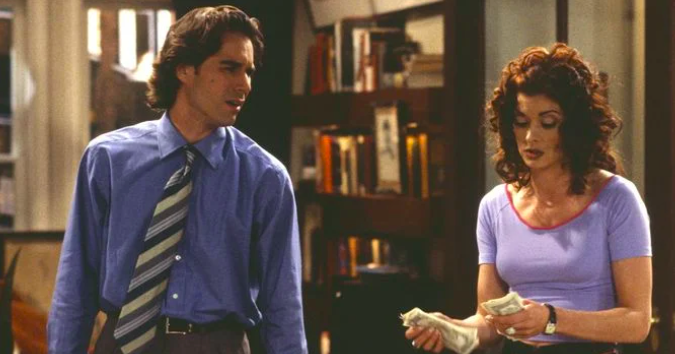 10.
On Degrassi: The Next Generation, when Paige later dismissed her relationship with Alex as "just a phase":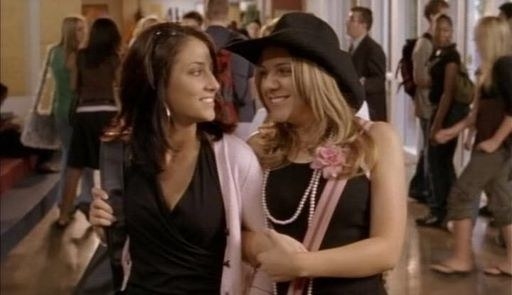 11.
And finally, on Queer as Folk, when Brian said it's "not okay to like both":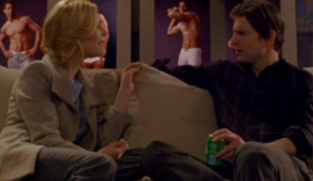 Correction: An earlier version of this post misidentified a Sex and the City character. It has since been corrected.