Since Sasha's arrival, KJ has been treating us to plenty of cute dad content on Insta 😌.
Here are some of the highlights that prove he's 2021's most adorable dad:
1.
First up, this super-sweet family pic that just warms my cold little heart.
2.
This video that should really kick-start KJ's stand-up career, tbh.
4.
"It's normal to do this with your kid, right?"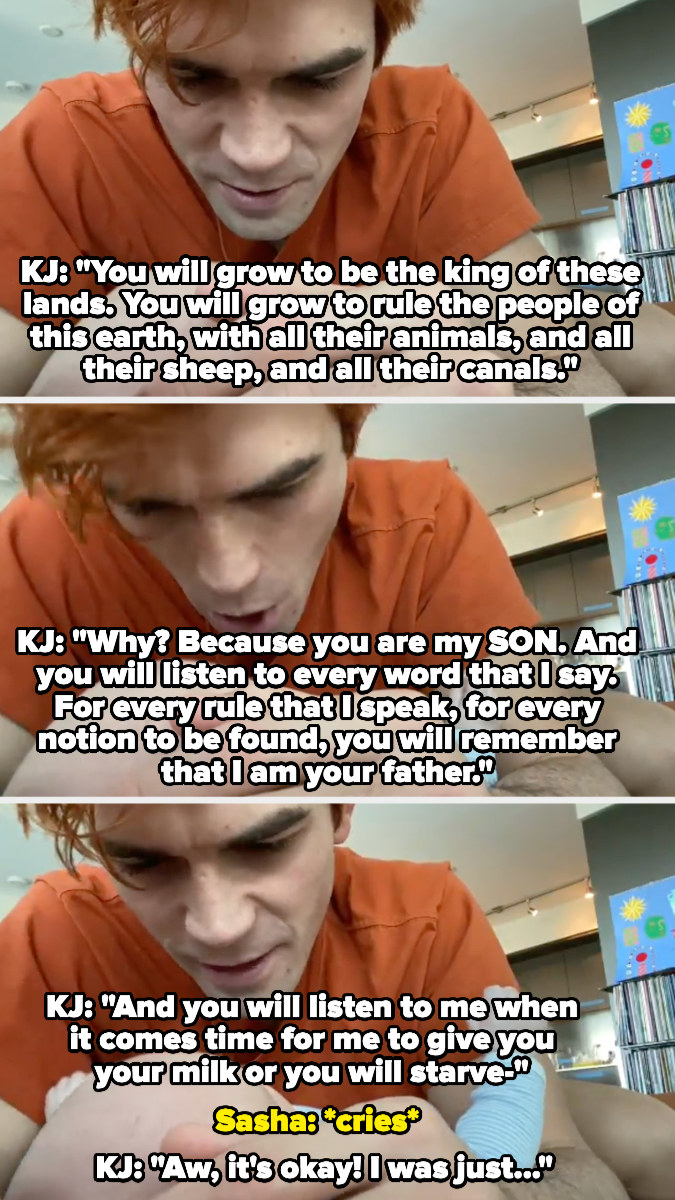 Also, can we appreciate Clara's comment here? 🙏🥺

Here's hoping 2022 brings us more cuteness! I'm rooting for Sasha to be besties with Riverdale costar Vanessa Morgan's son, River!