You Can Now Add Pronouns To Your Instagram Bio — Here's How It Works And Why It's Important
A step in the right direction!
This week, Instagram added a new feature: the ability to add pronouns to your bio.
Pronouns are words used in the place of proper nouns to refer to someone. For example, she/her/hers, he/him/his, or they/them/theirs are all pronouns.
Here's how you can add your pronouns to your Instagram bio:
Step 1: Open the Instagram app and click the "Edit Profile" button on your page.
Step 2: Add your pronouns! You can add up to four. You also have the option to only display them to your followers.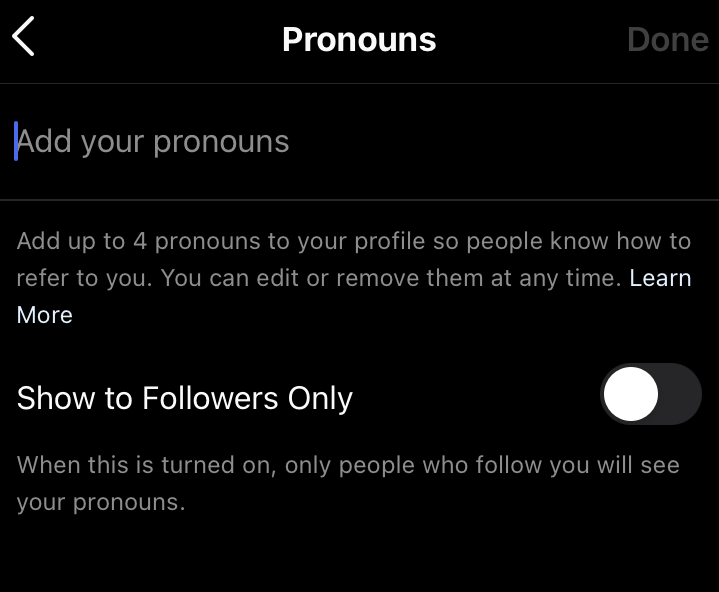 Step 3: Click "done" and go to your profile. You should now be able to see your pronouns listed by your name! Huzzah!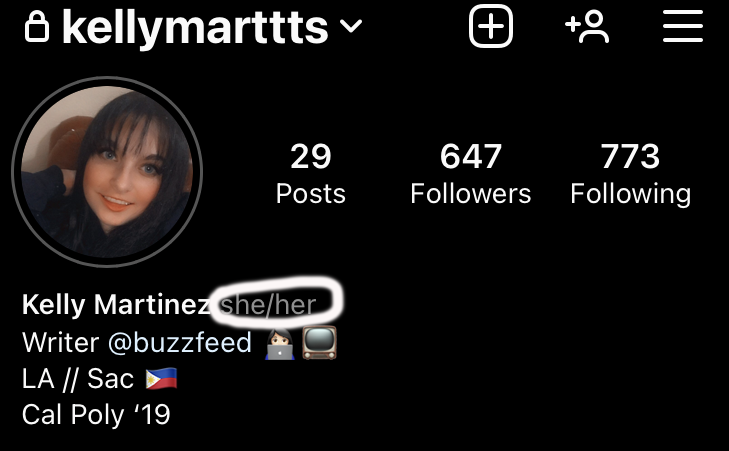 So, why is it a good idea to add pronouns to your bio? For one thing, it normalizes not assuming someone's gender. It's also a good way for cisgender people to be allies. The more people who put pronouns in their bio, the more normalized it becomes.
I, for one, am happy to see this step in the right direction! Happy updating!!