Season 2 of Sex Education dropped on Netflix a couple of weeks ago and people are loving it.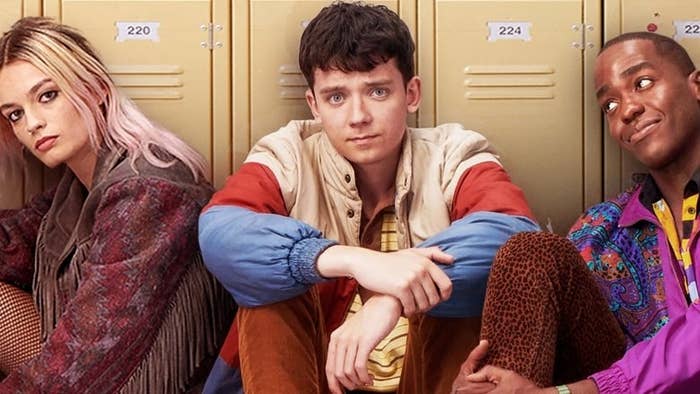 For some reason, I'd never gotten around to watching the show. But everyone has been telling me to start it, so I finally watched the pilot! And I really liked it!! Here are some thoughts I had:
1.
OK, this may be the most awkward opening scene ever, but I'm actually really glad this show isn't depicting sex between teenagers as perfect and amazing. It feels realistic to have it be kinda awkward and weird.
2.
This whole conversation makes me want to die. Otis, sweetie, I'm SO sorry you have to witness this.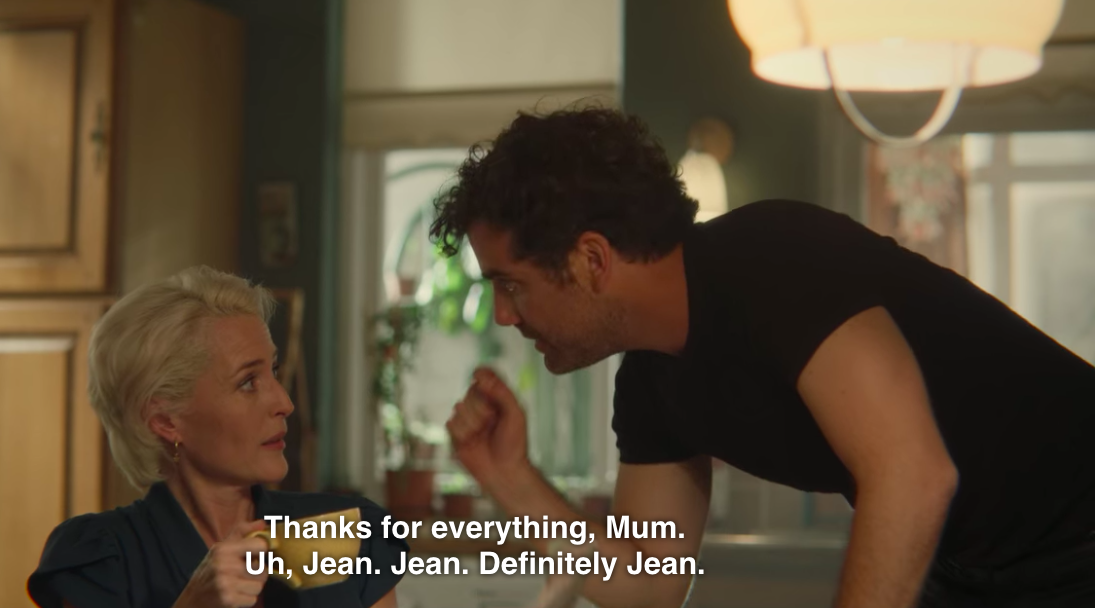 3.
The fact that there's a clique called "the Untouchables" is really sending me.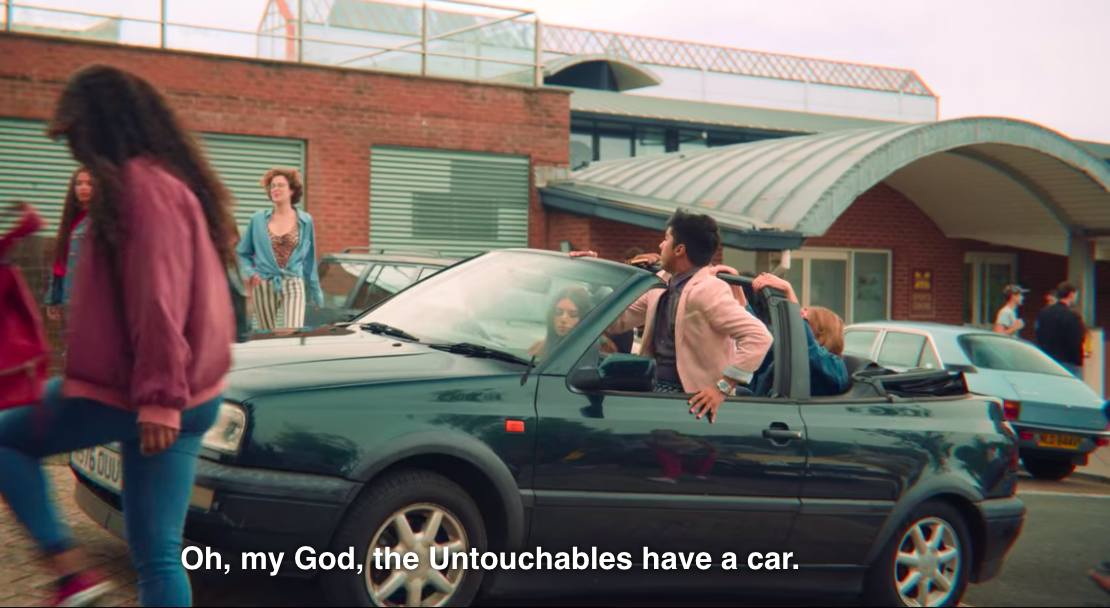 4.
This school is giving me major Skins vibes and I love it. Also, Maeve's style is FLAWLESS.
5.
I am getting secondhand anxiety watching Eric play the French horn at this assembly. Someone please save him!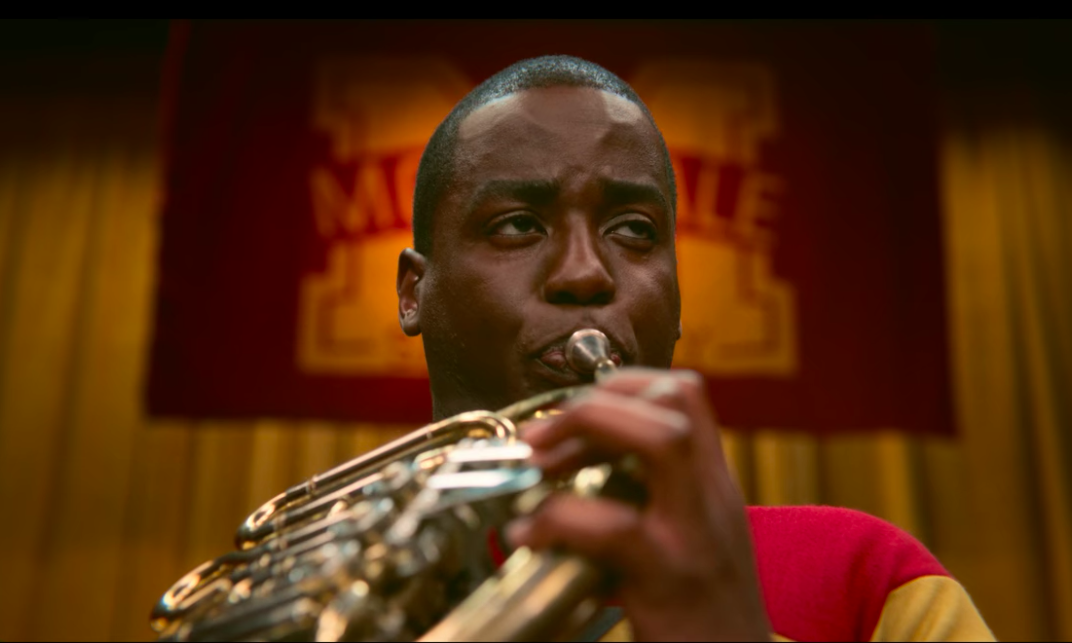 6.
Wait, don't people ship Eric and Adam? I know this is only the pilot, but so far I am not on board with this turning into a relationship.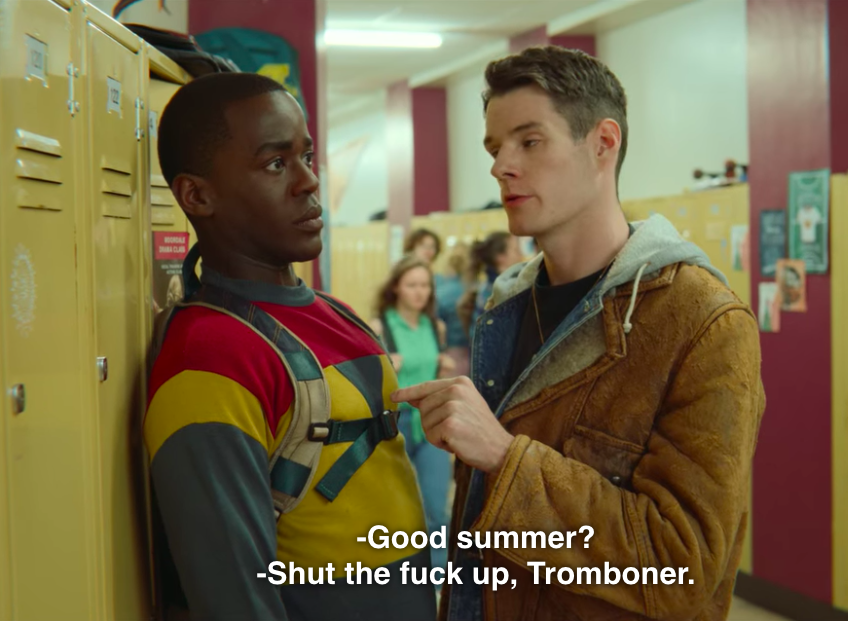 7.
"No, I've been here since first year." I feel this energy in my soul, Otis.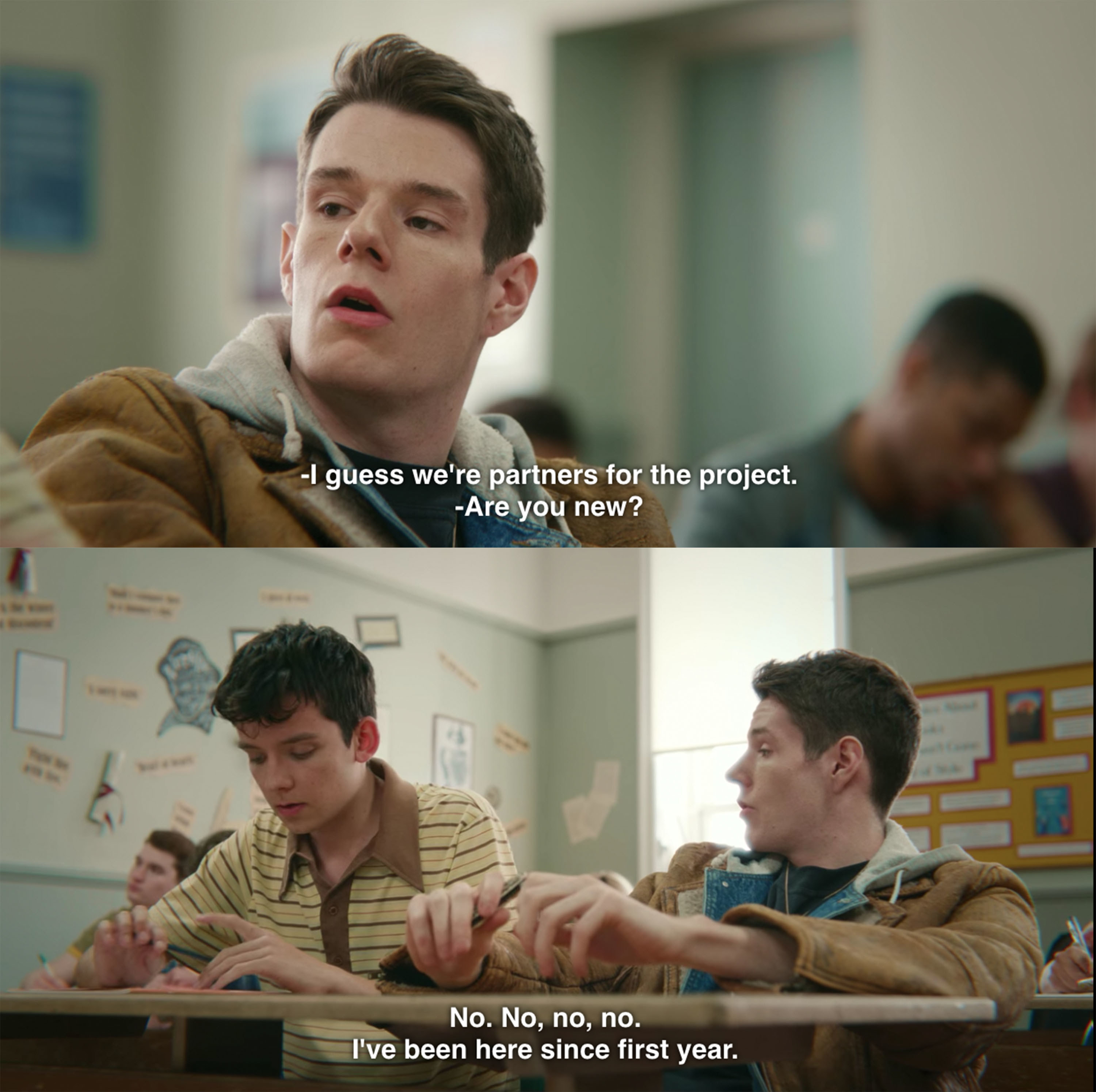 8.
Eric's nickname is TROMBONER??! Excuse me, I need to step outside for a minute.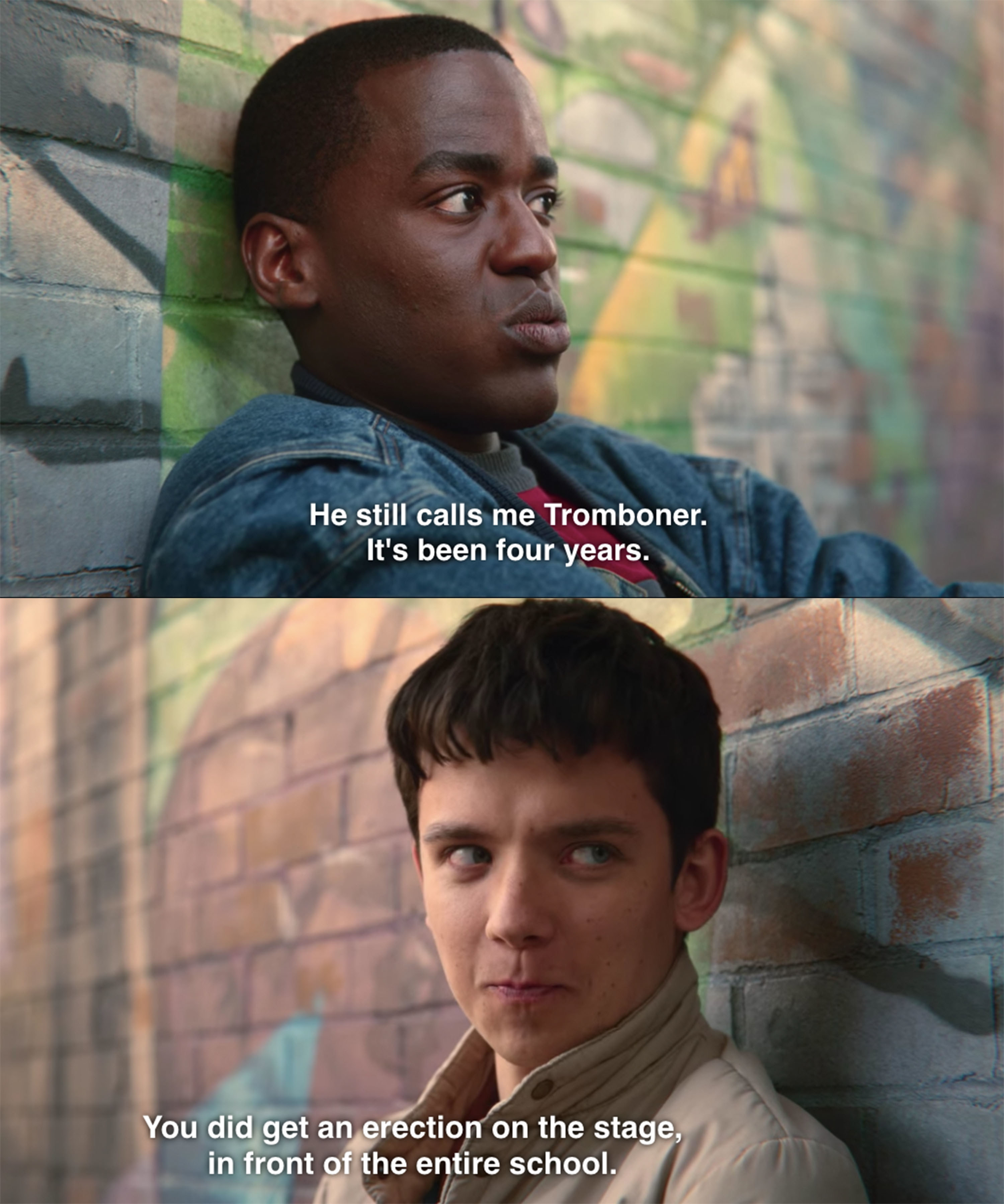 9.
Who told this girl that smoking weed isn't vegan?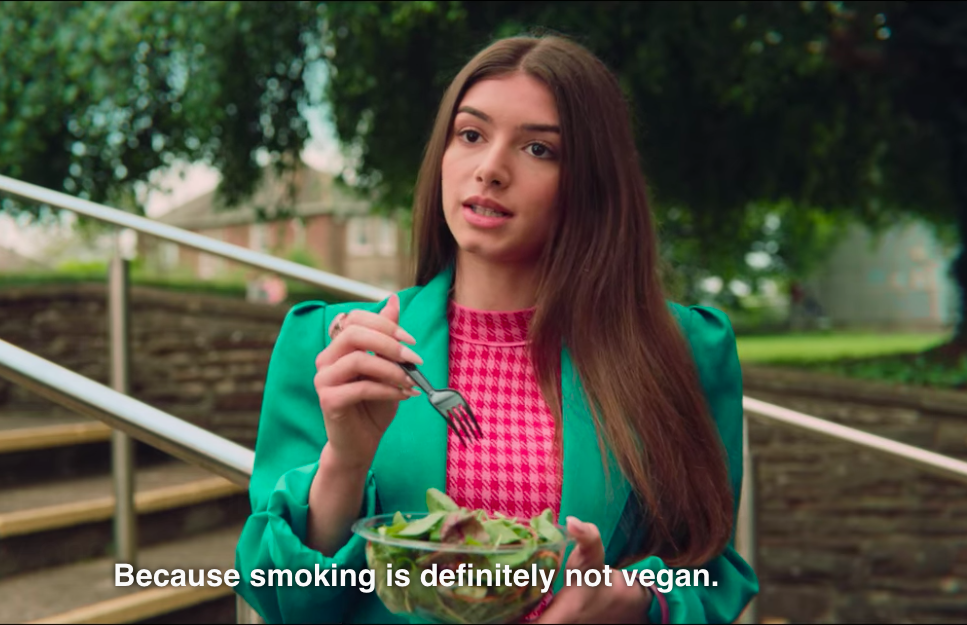 10.
Maeve simply adding an apostrophe here is iconic. Send tweet.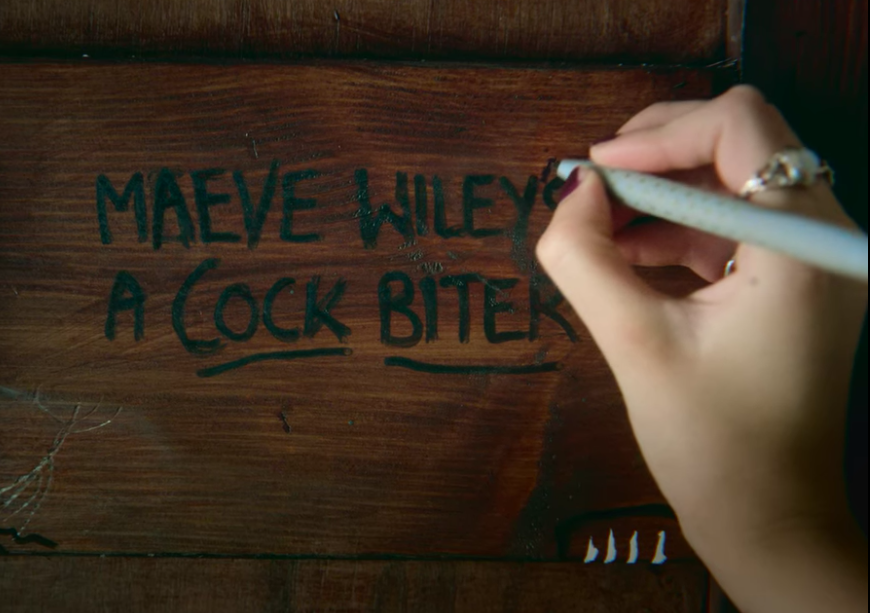 11.
Adam being an absolutely useless partner just reminded me how much I loathed group projects. Thank god I'm done with school.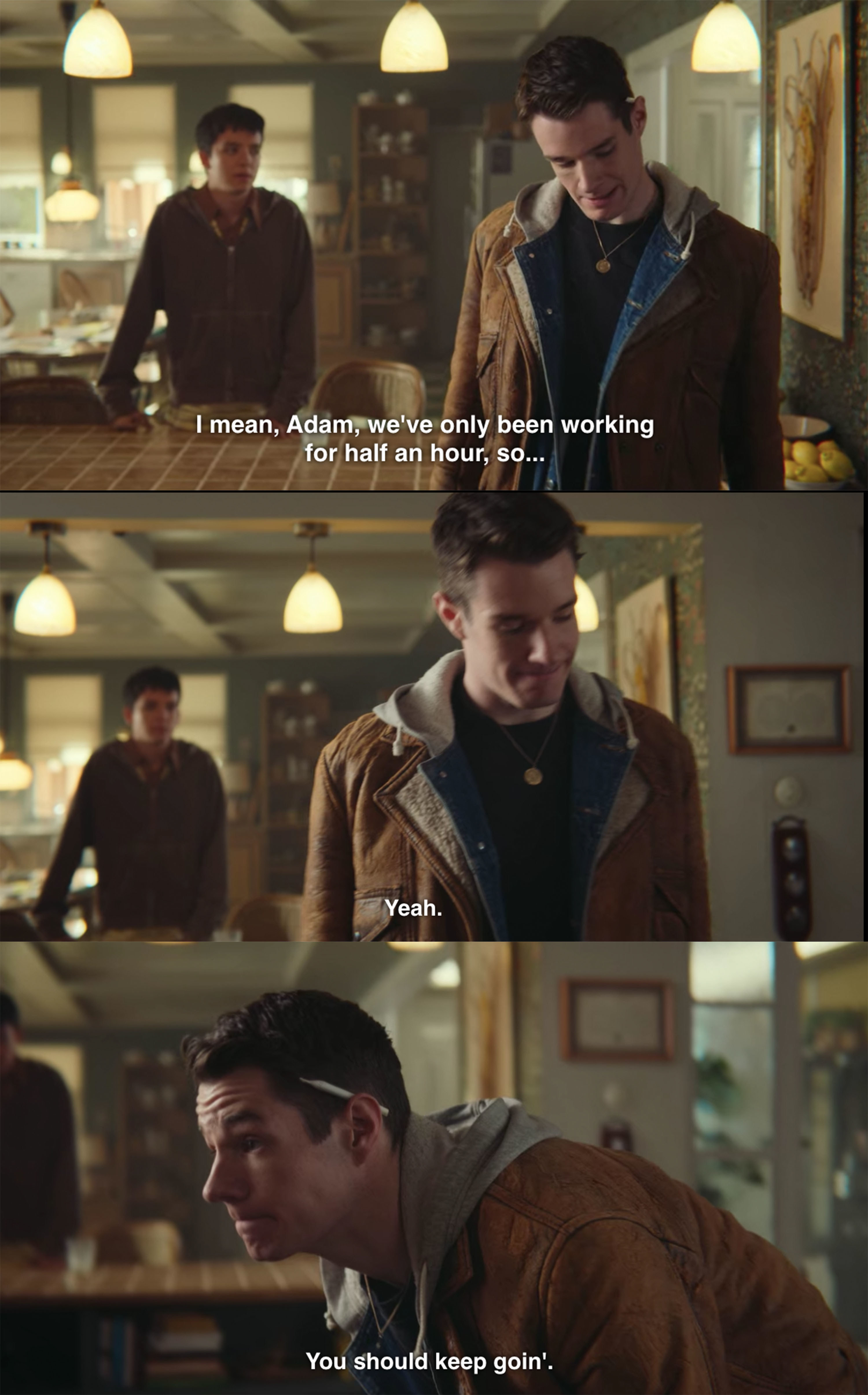 12.
Wow, Otis staring off into the distance while his mom and Adam smoke is such a mood.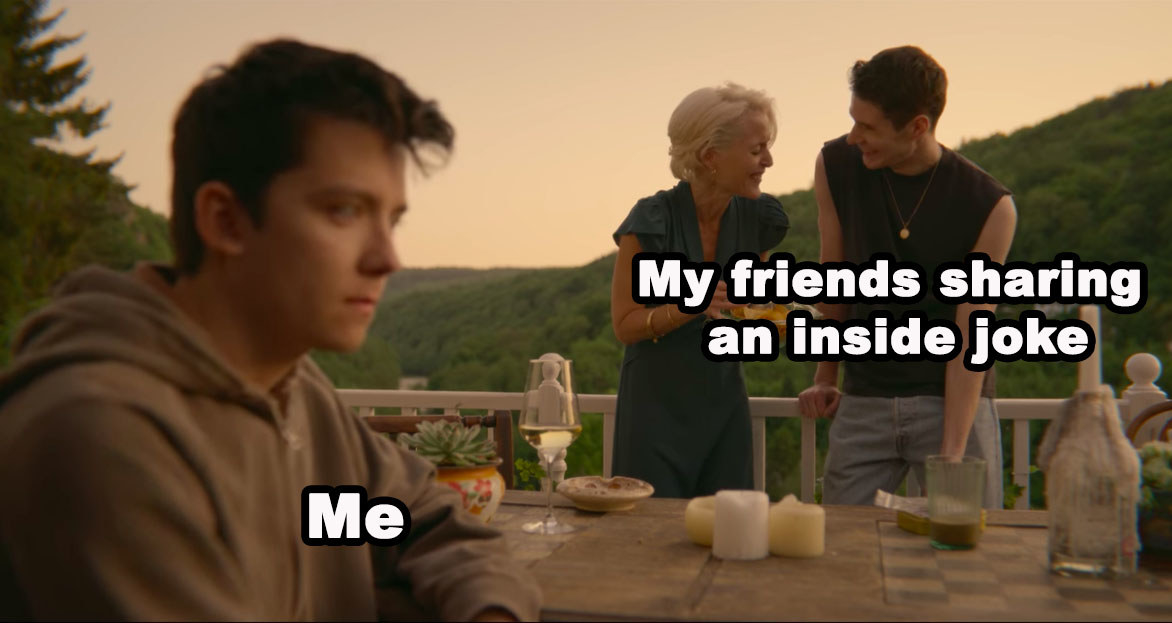 13.
Otis's mom getting high is officially the greatest thing I've ever seen. She's not a regular mom, she's a cool mom!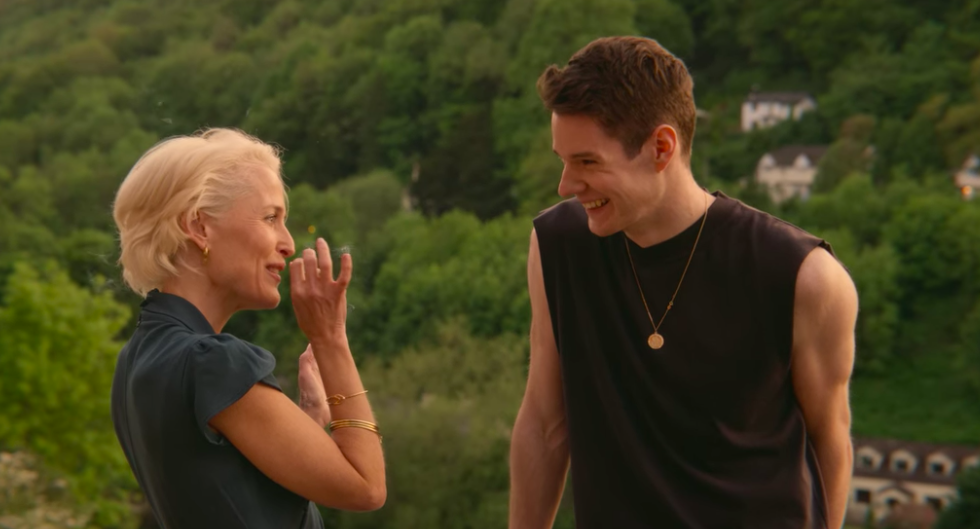 14.
OK, uh, maybe she's not such a cool mom. Oh, Jean...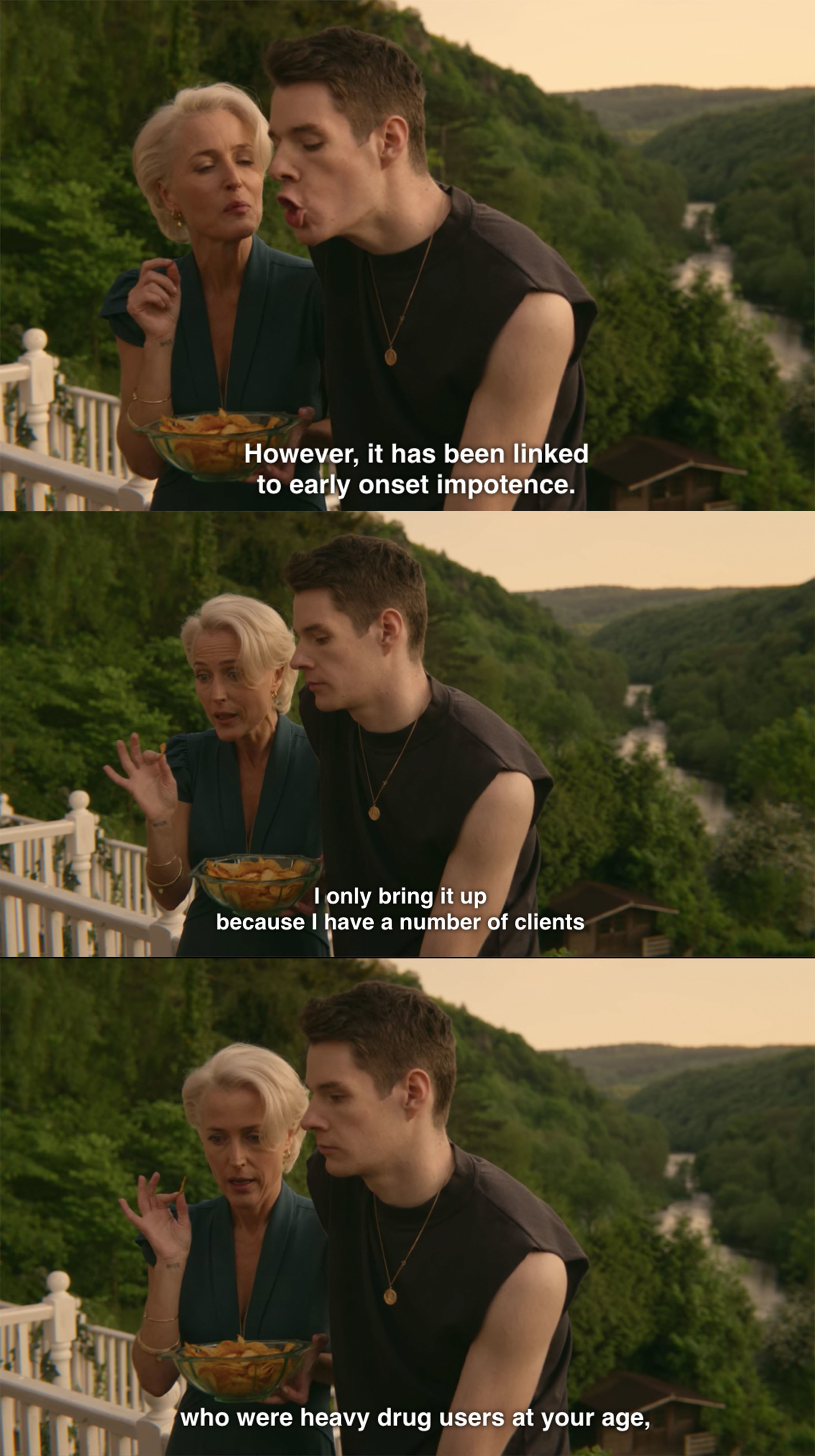 15.
I want Eric to do my makeup for me.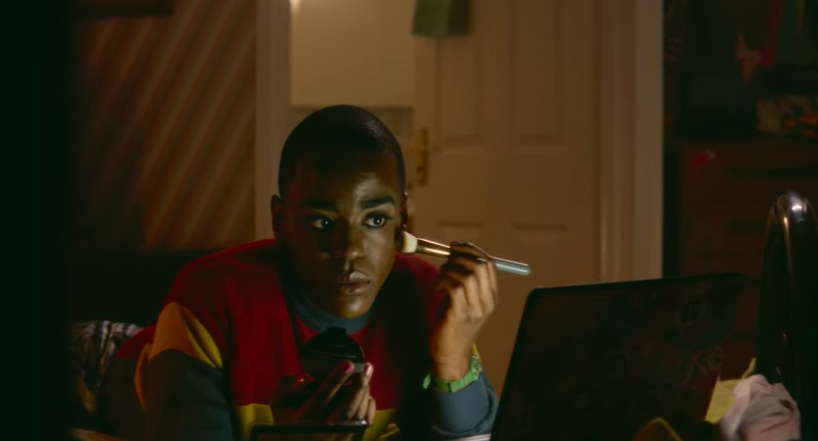 16.
Oh, great, now Adam can't even get hard with Aimee. God, this dialogue has me screaming.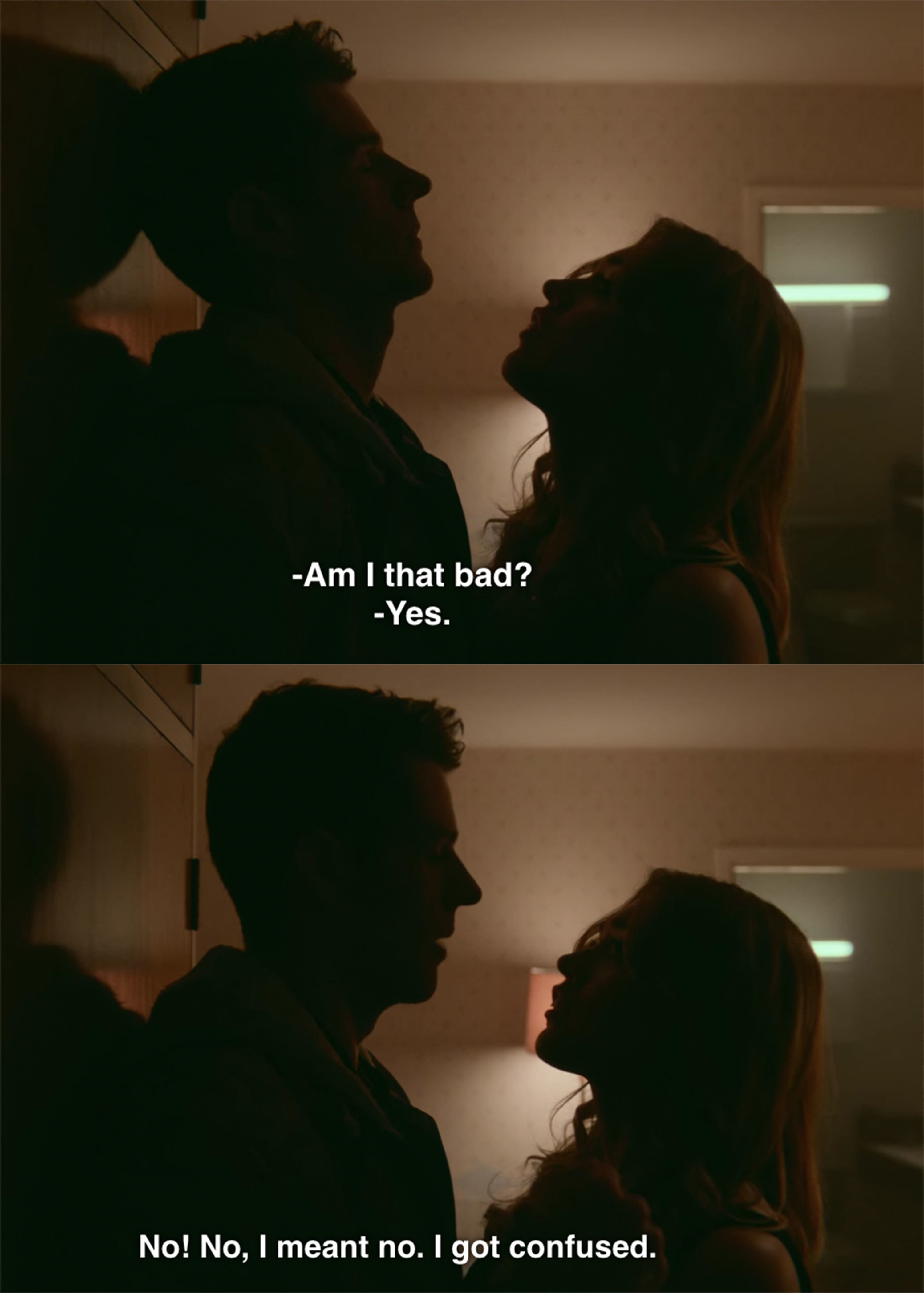 17.
ADAM SHOWED THE WHOLE CLASS A VIDEO OF OTIS'S MOM TALKING ABOUT SEX?? If I were Otis, I would simply transfer schools, change my name, and never speak again.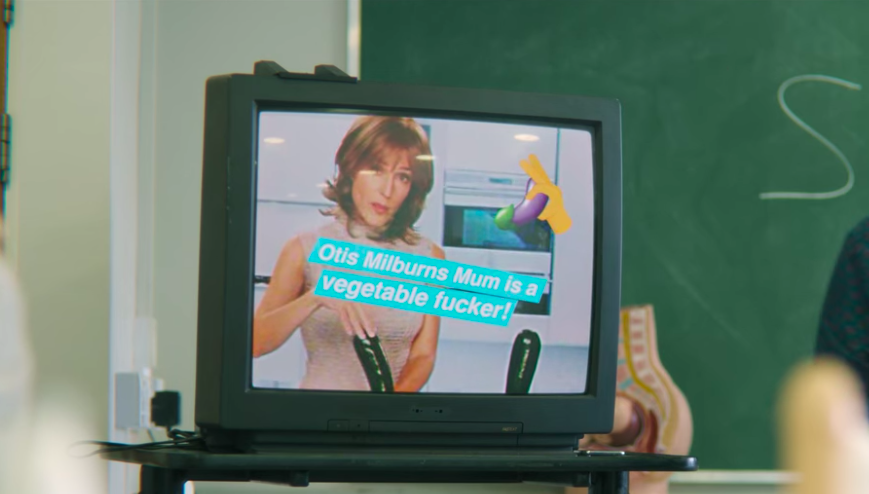 18.
Once again, Otis continues to be a MOOD.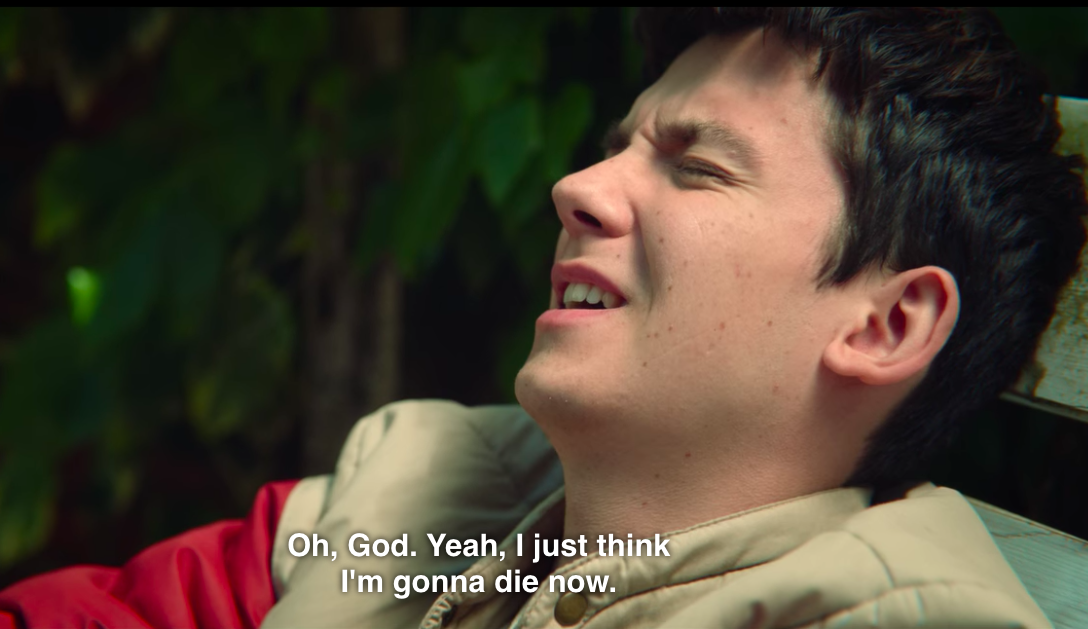 19.
Oh my god, Adam just took three Viagras and now he looks like he "has a third leg." I...I have no words.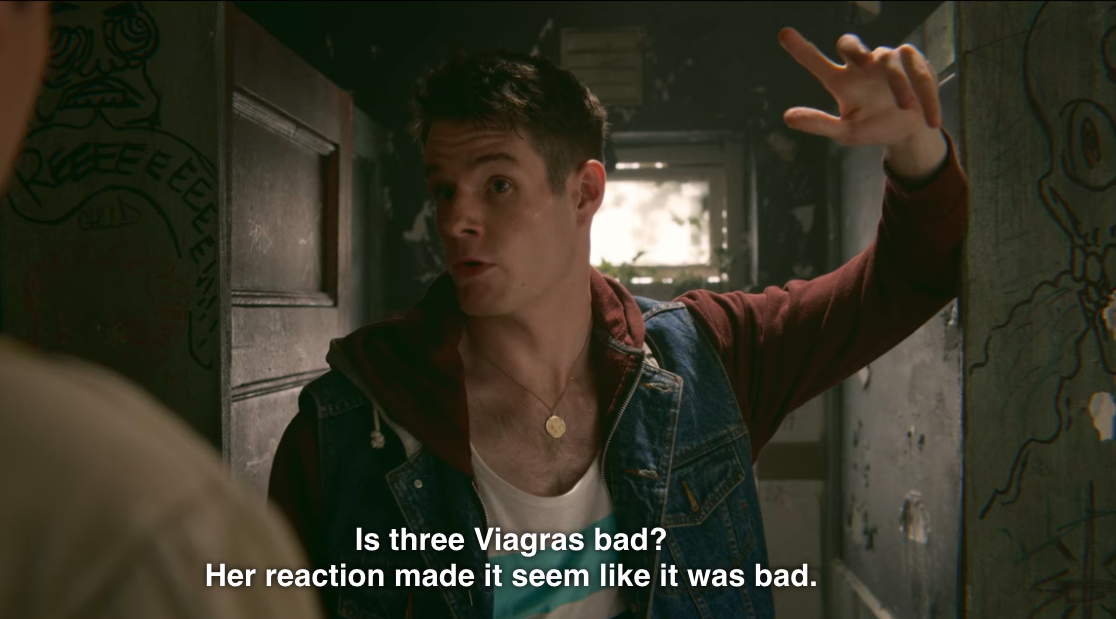 20.
Wow, suddenly this scene about boners got really deep. Damn, Netflix.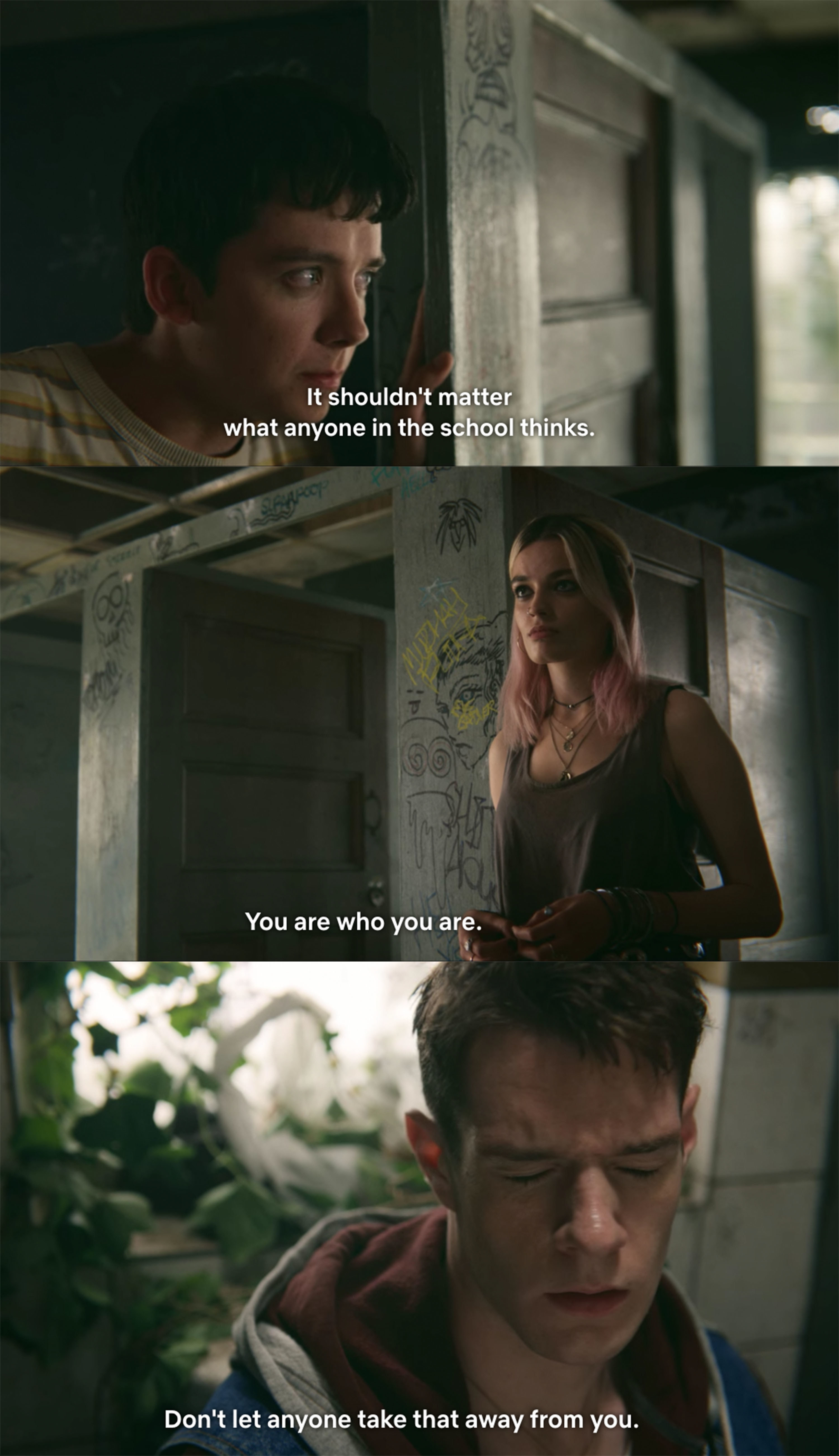 21.
ADAM!!! ADAM, NO!!!!!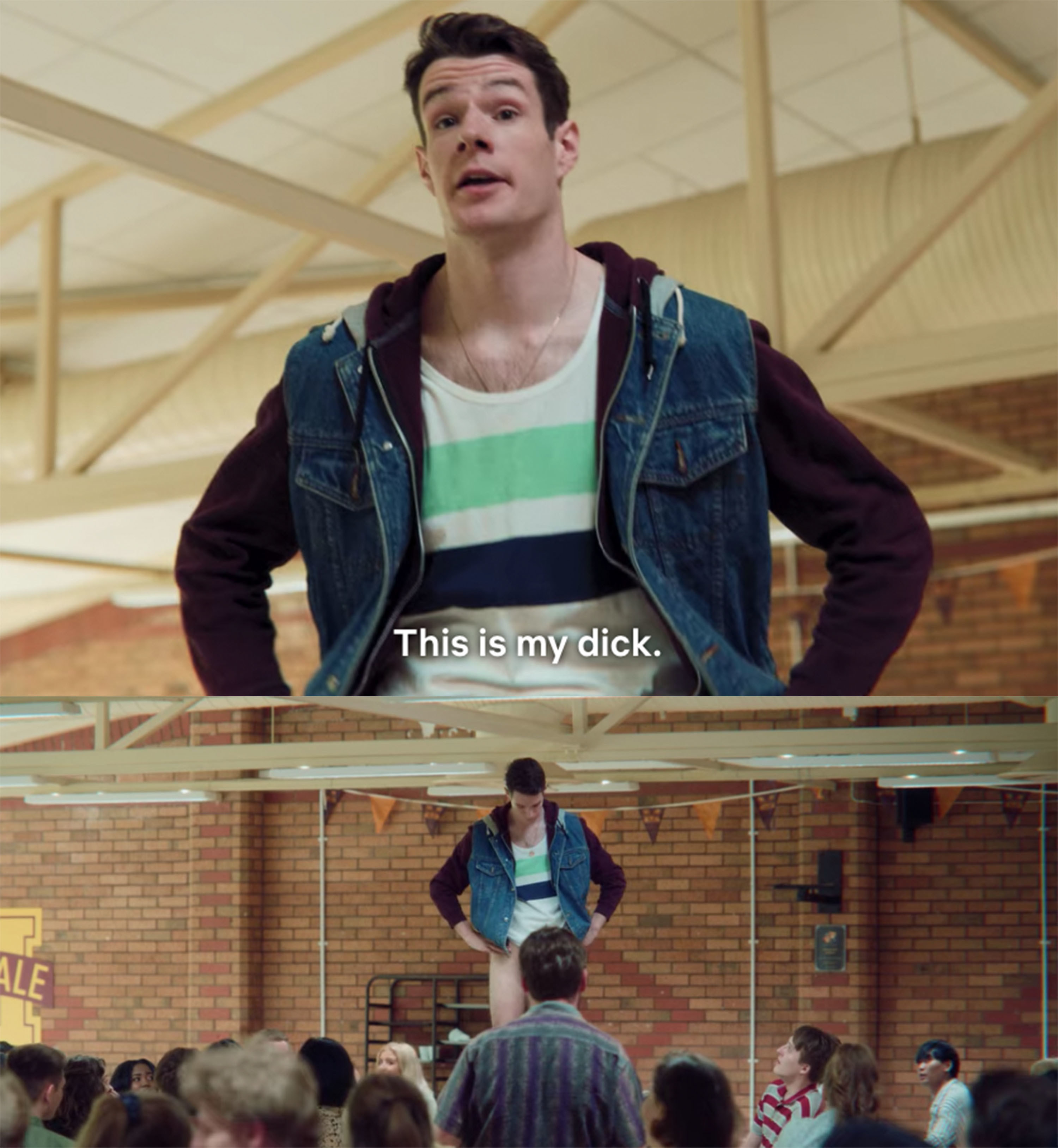 22.
I feel bad, but I can't stop laughing at how Aimee dumped Adam IMMEDIATELY after they finished having sex.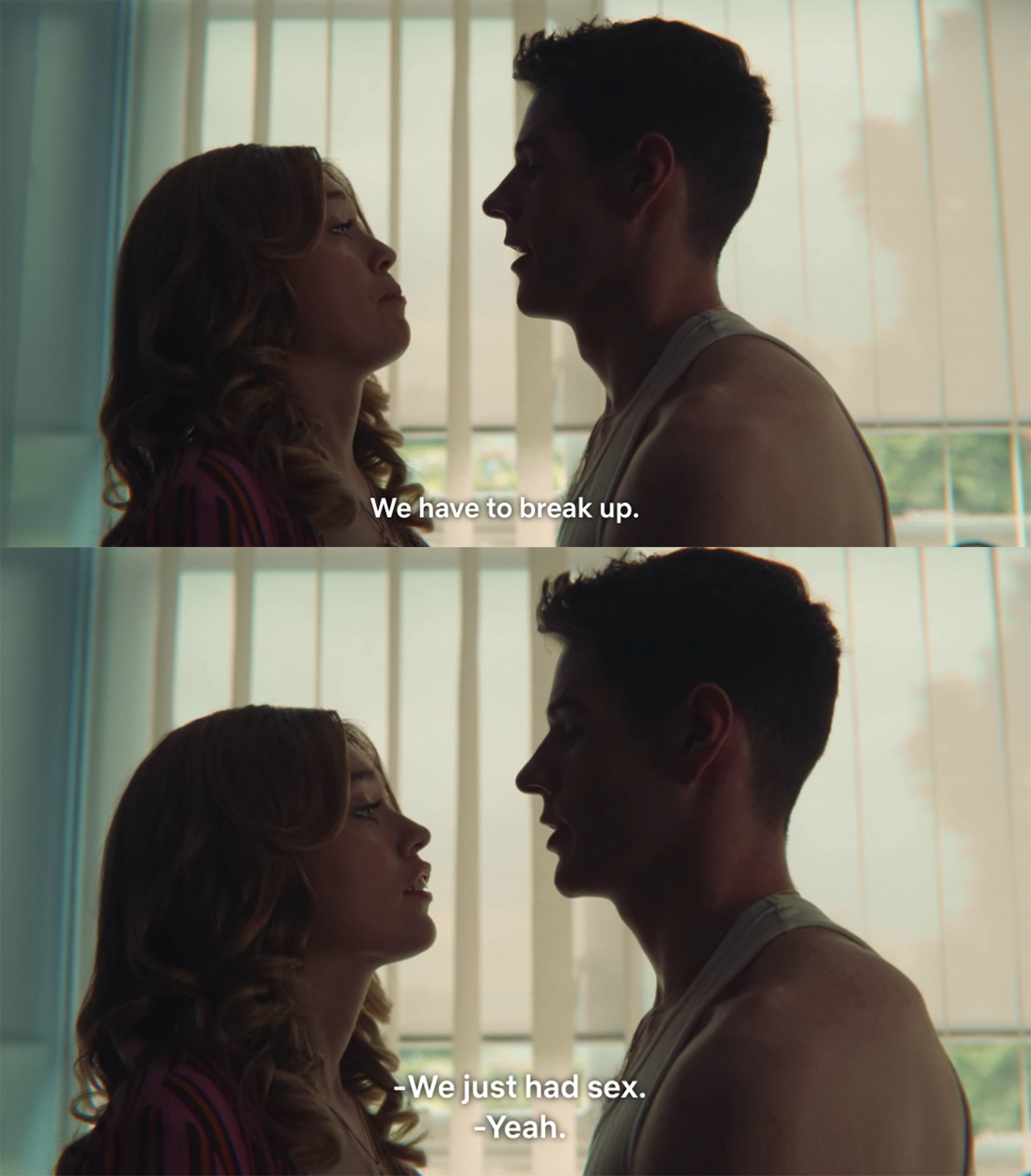 23.
Um, good for you, Otis? I guess?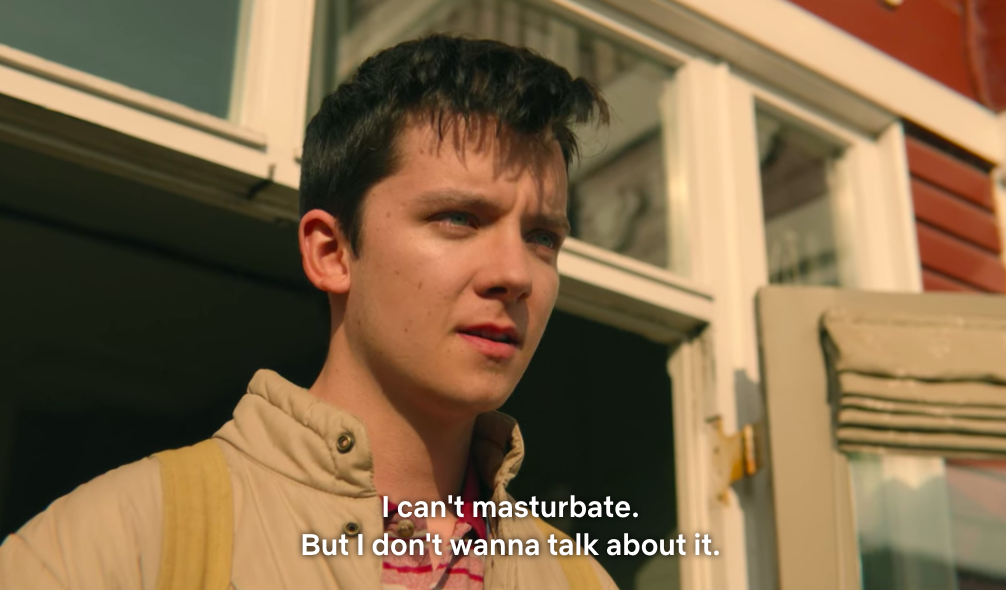 Dang, that was good! Guess I know what I'm watching all weekend!!!