You know Dylan O'Brien.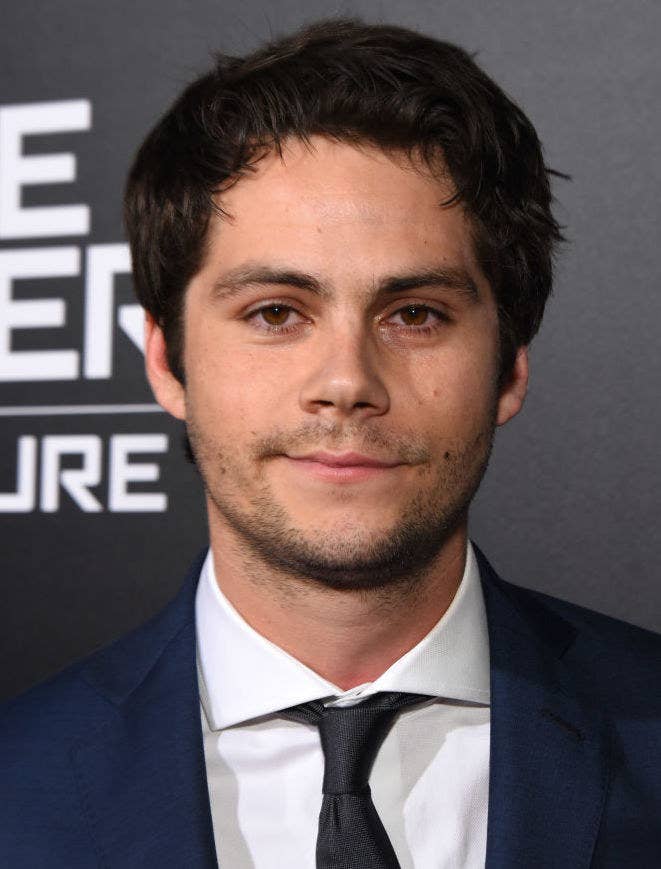 He's been in tons of movies and shows, but he's best known for his lead roles in Teen Wolf and The Maze Runner.
That's right — STILES STILINSKI IS BLONDE NOW, GUYS.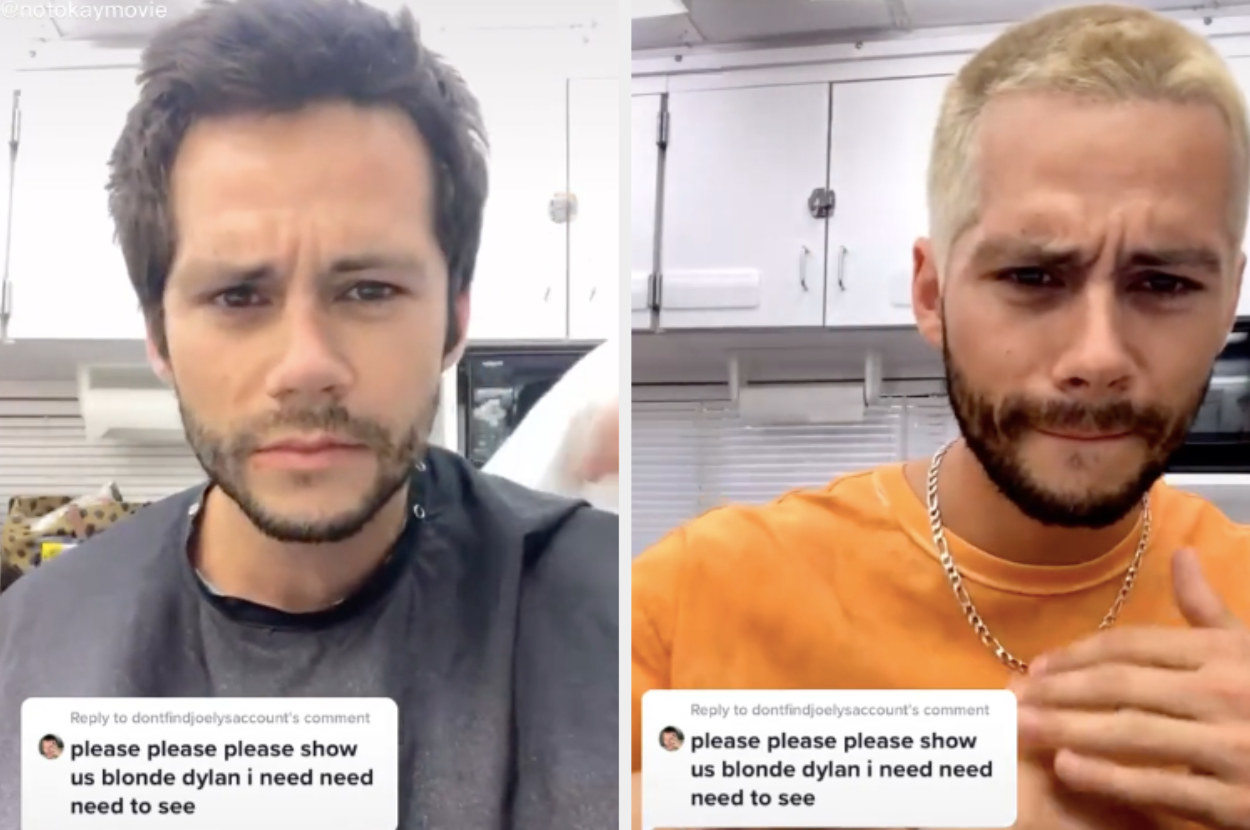 Please just allow yourself to take a second to fully appreciate the new hair and the tattoos.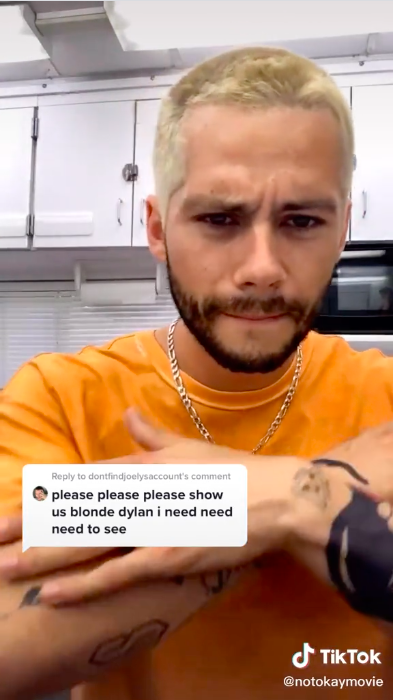 As expected, Twitter had a lot to say:
I for one cannot wait to see Dylan in this new movie!! In the meantime, if you need me, I'll be rewatching that TikTok over and over again.