"Degrassi" Actor Jahmil French Has Died At 29, And The Cast Is Sharing Emotional Memories Of Him
"Bhandurner forever in my heart."
Actor Jahmil French, best known for playing Dave Turner on Degrassi: The Next Generation, has died at 29.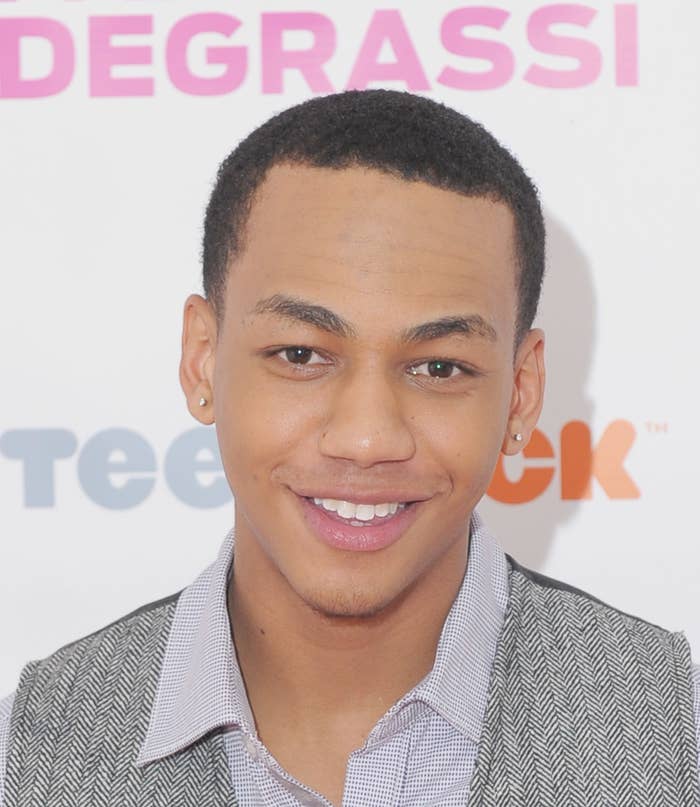 Jahmil starred on Degrassi from 2009 to 2013. He also had roles in several TV shows and movies, including Let's Get Physical and Netflix's Soundtrack.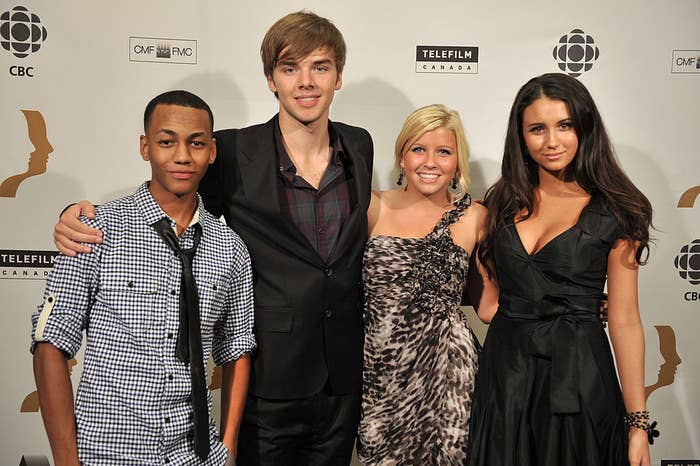 Several of Jahmil's Degrassi costars have shared emotional tributes following the news of his death:
Melinda Shankar, who played his love interest, Alli, shared photos of them together, writing, "Bhandurner forever in my heart":
"So grateful for memories and deep convos with you, beautiful angel. Blessed that we got to be part of a big dysfunctional family together," Melinda continued in another tweet. "Thank you for sharing your gift with the world. I just hope you knew how loved you were."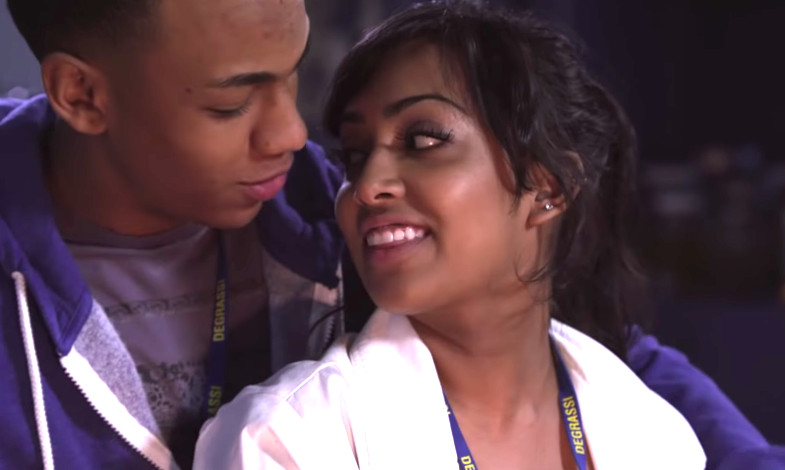 Luke Bilyk, who played Drew, called Jahmil a "beautiful soul" and thanked him for "the years of memories and laughter":
Munro Chambers, who played Eli, called Jahmil "one of the most gifted and effortless performers" he'd ever met:
Stefan Brogren, who played Snake, tweeted that Jahmil played Dave "with such sensitivity and thoughtfulness":
Sam Earle, who played K.C., tweeted that "when life was messy, [Jahmil] would handle himself with grace and levity":
Annie Clarke, who played Fiona, shared a video of Jahmil dancing and said this is how she'll always think of him:
Jordan Todosey, who played Adam, thanked Jahmil for the memories "on and off of set":
A.J. Saudin, who played Connor, posted a tribute to Jahmil on his Instagram story, calling him "one of the funniest, kindest people":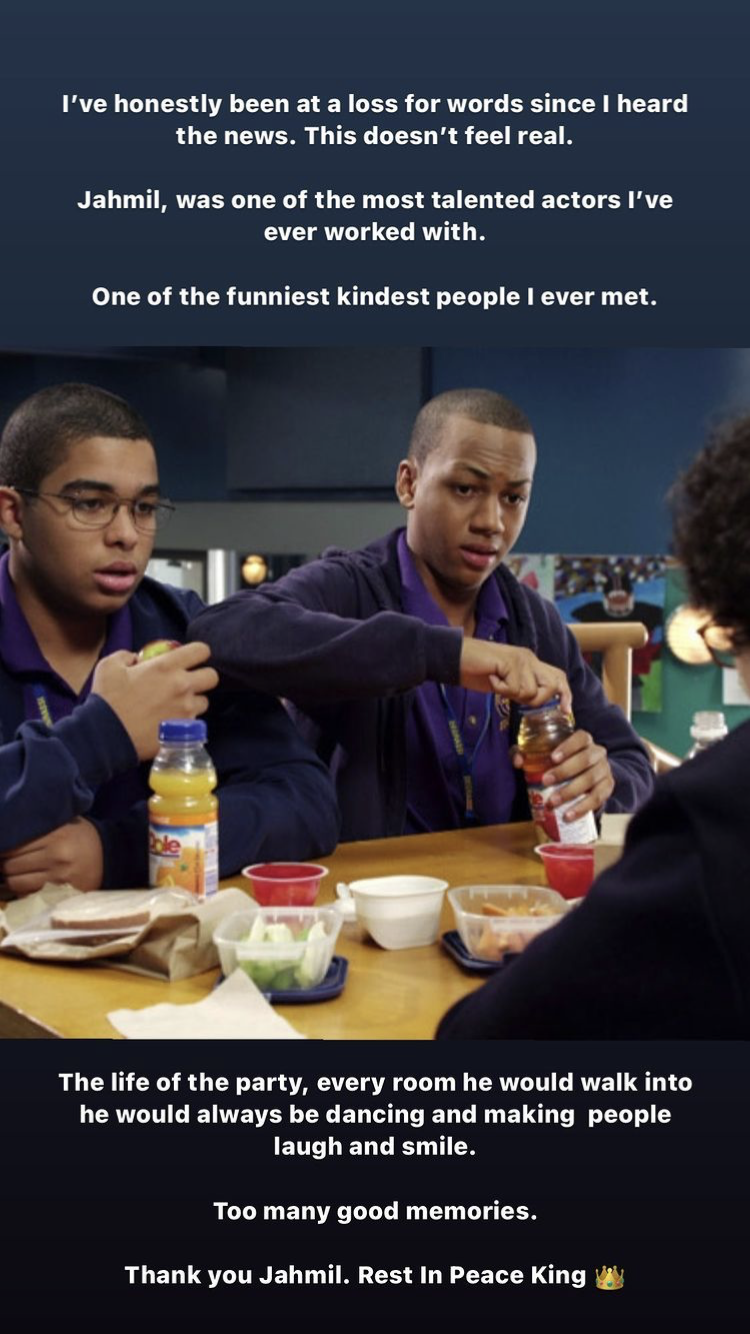 Jessica Tyler, who played Jenna, shared a tribute on her Instagram story as well, reminiscing about their time on Degrassi together: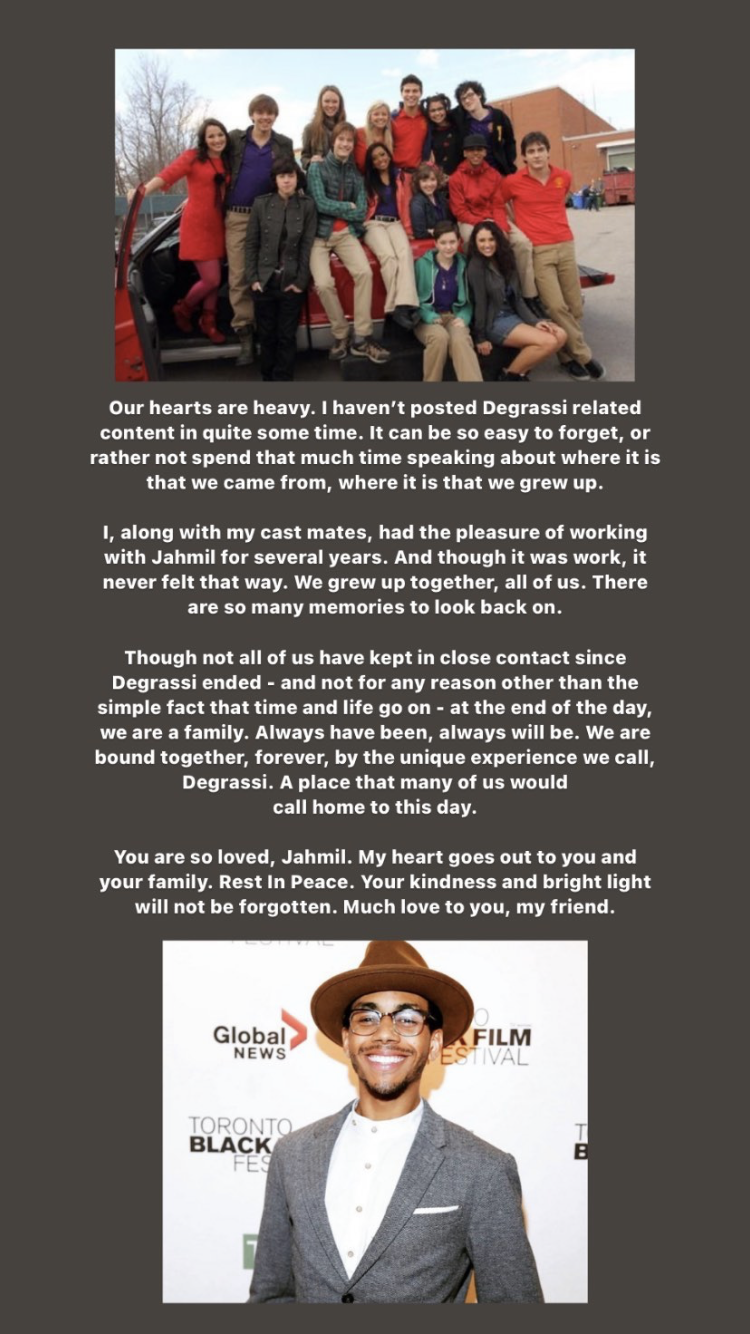 "At the end of the day, we are a family," Jessica wrote about her Degrassi costars. "Always have been, always will be. We are bound together, forever, by the unique experience we call Degrassi. A place that many of us would call home to this day."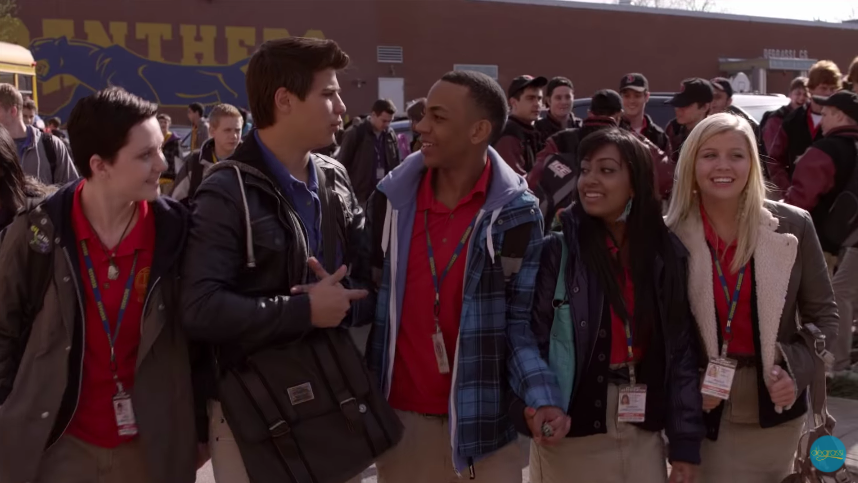 "Your kindness and bright light will not be forgotten," Jessica wrote. "Much love to you, my friend."