16 David And Alexis Sibling Moments From "Schitt's Creek" That Make Me Smile
"There is only space in this family for one unstable sibling."
1.
When they got off to a bickering start by fighting over the motel beds:
2.
When David gave Alexis a reality check, because sometimes you just need tough love: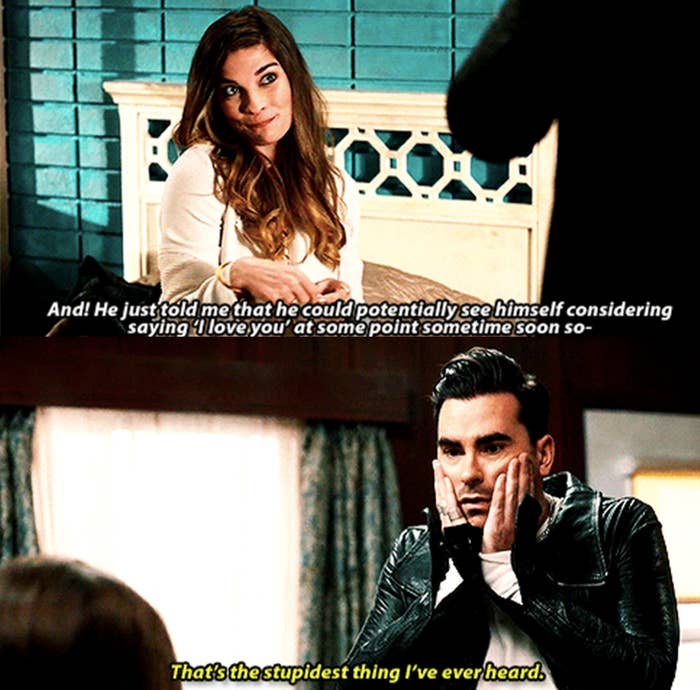 3.
And when Alexis kept his ego in check right back: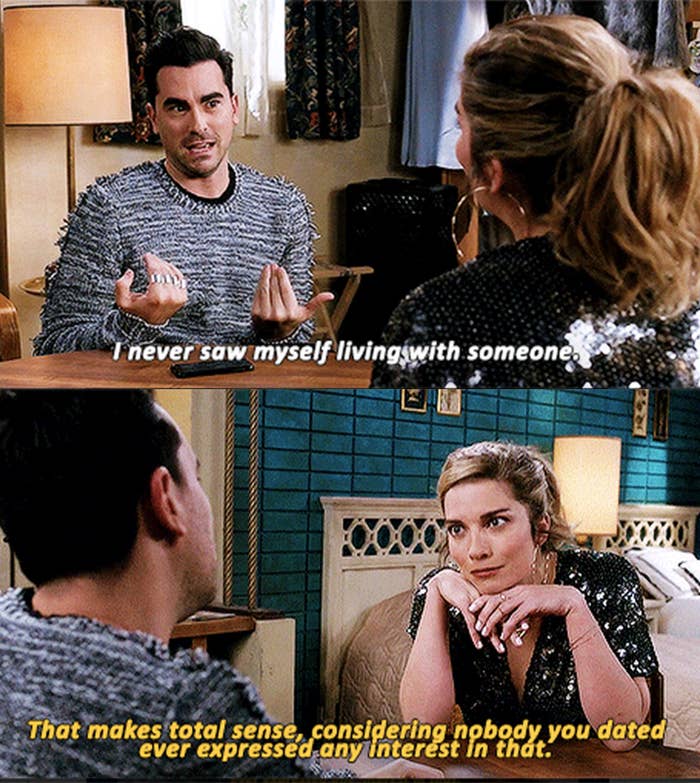 5.
When Alexis tried to get out of going to her mom's surprise party and David was having absolutely none of it:
6.
When they dragged each other's boyfriends: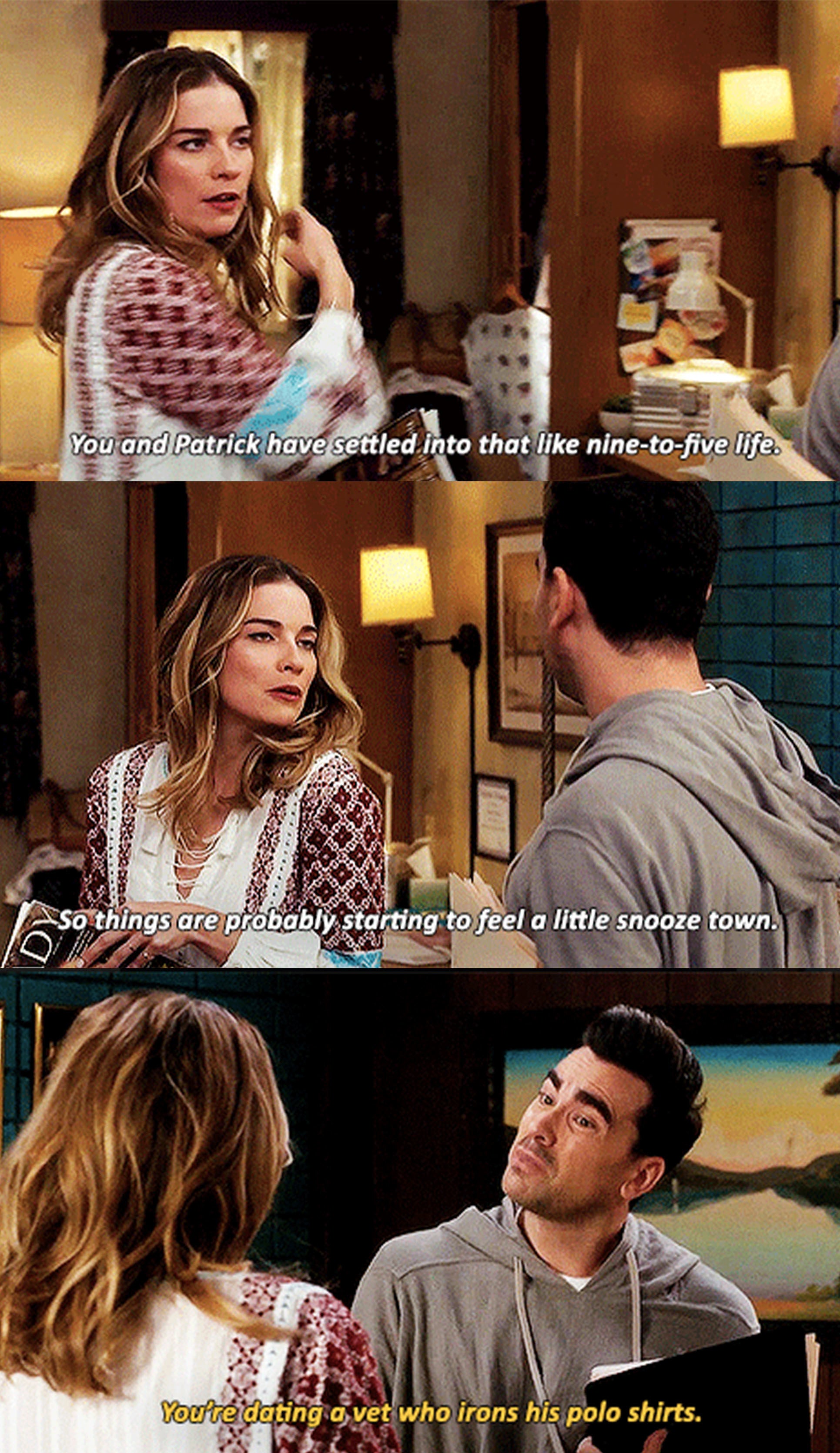 7.
When Alexis felt like she couldn't do anything right anymore and David gave her a much-needed pep talk: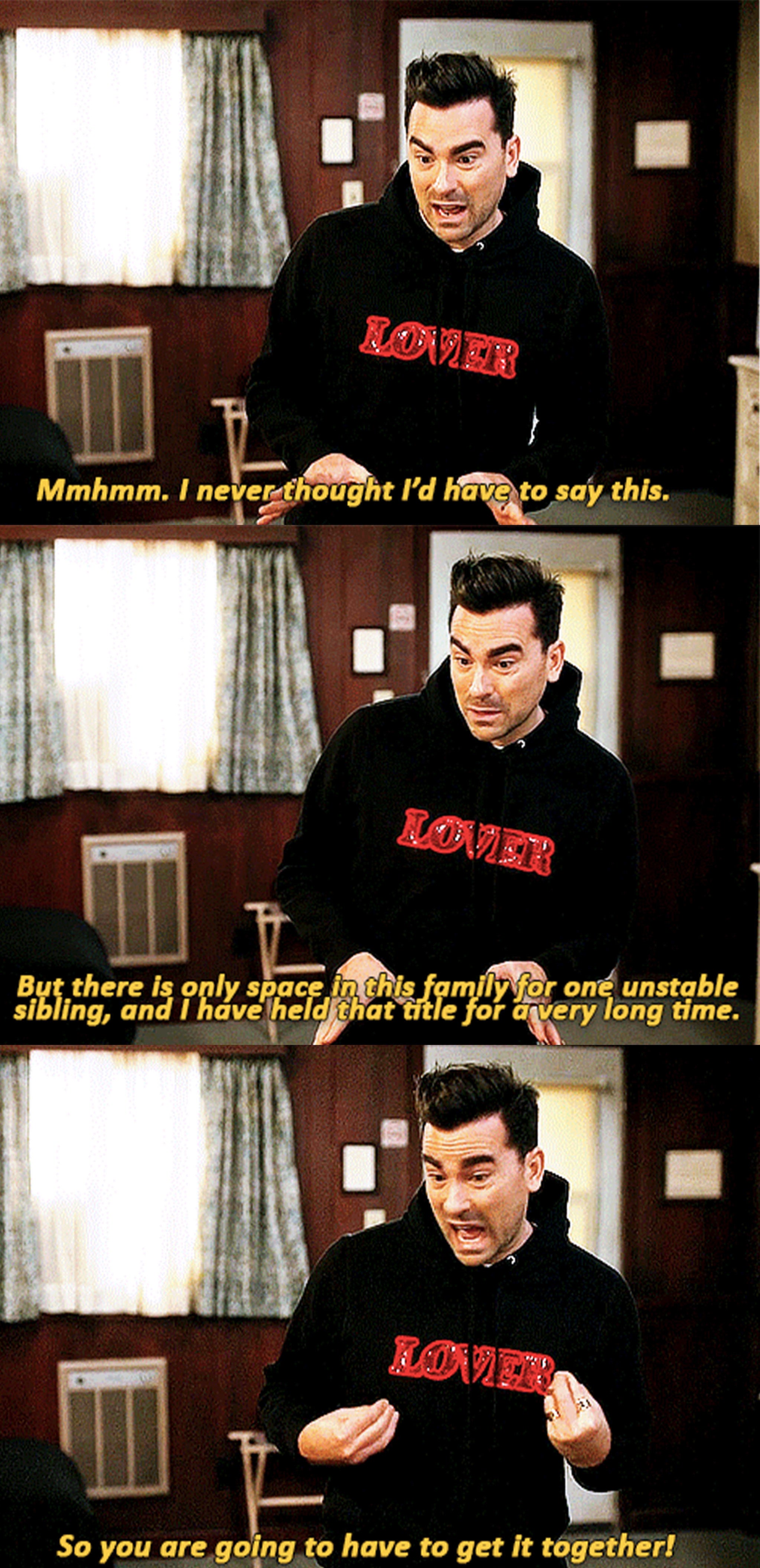 8.
When they expressed how much they actually cared about each other in just a few words: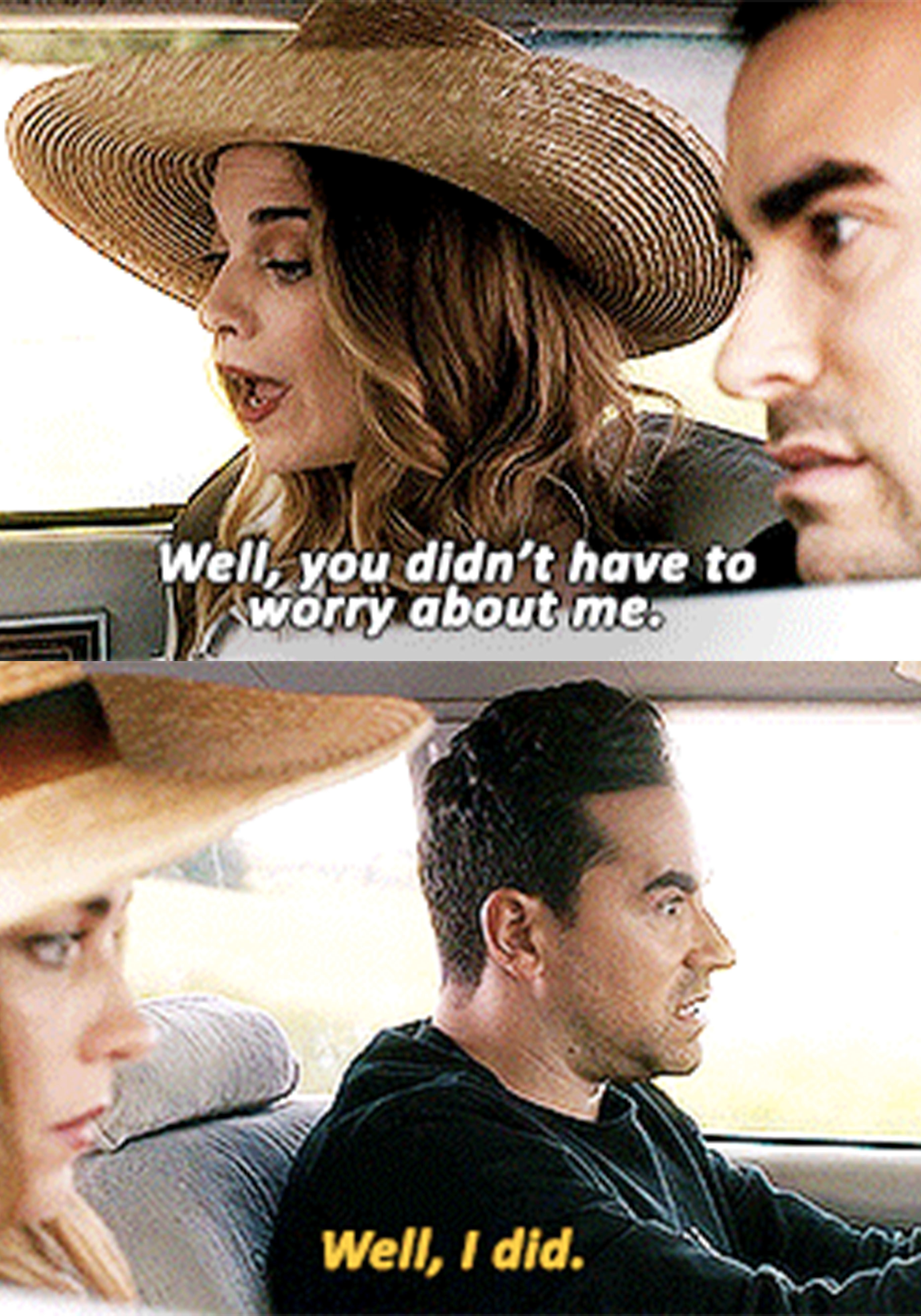 10.
When Alexis caught David red-handed: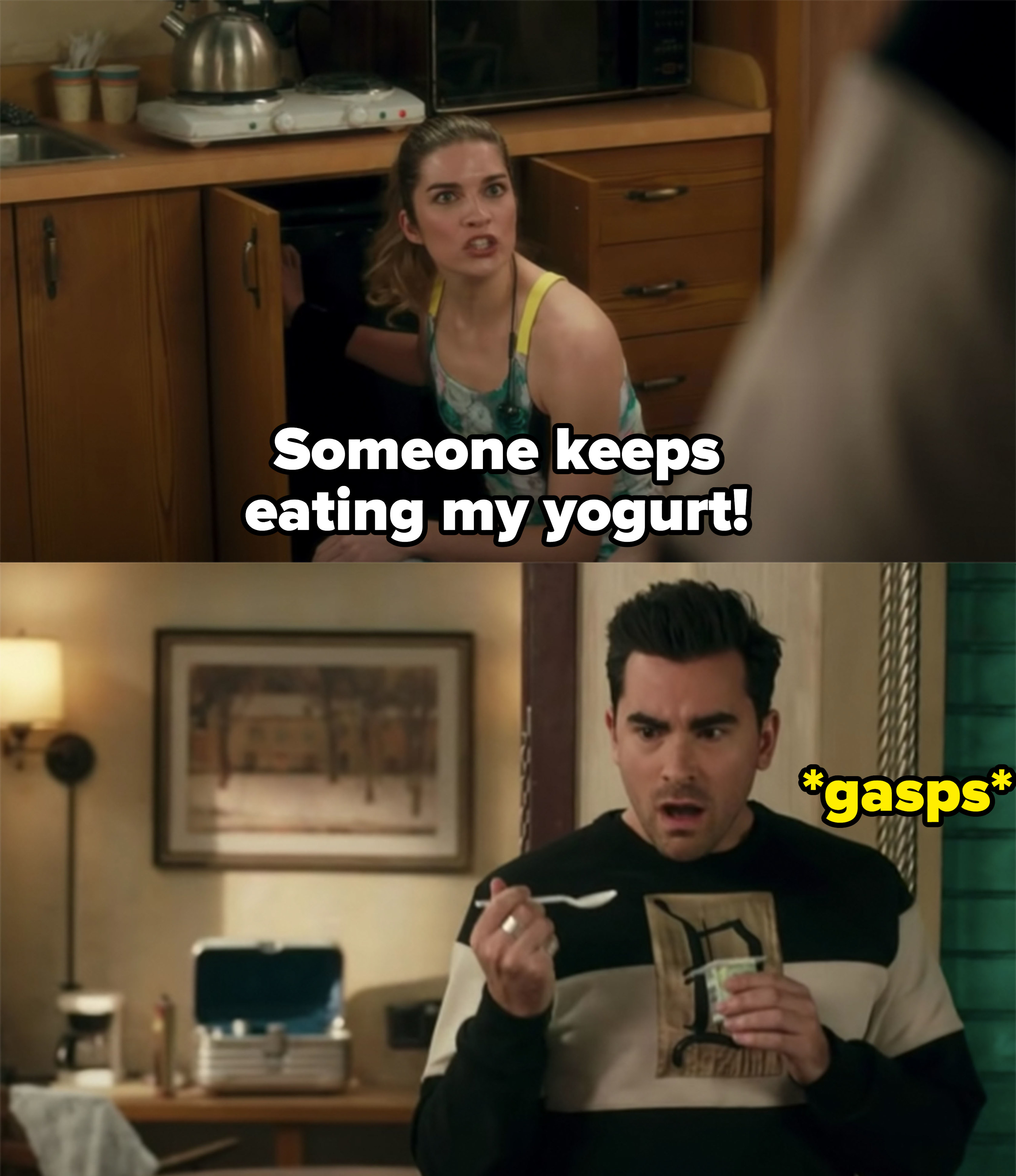 11.
When David held a completely reasonable grudge: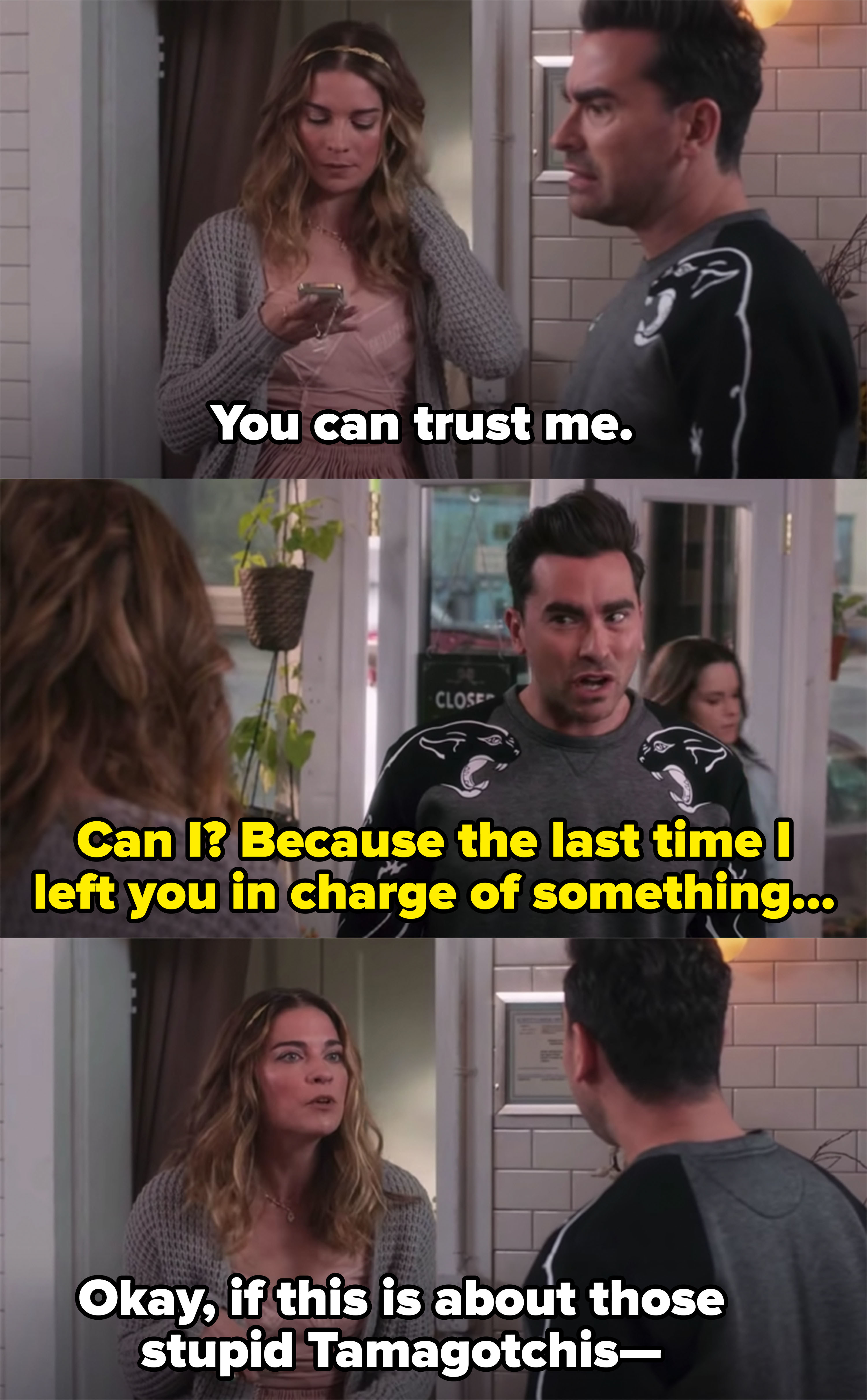 12.
When Alexis gave David relationship advice: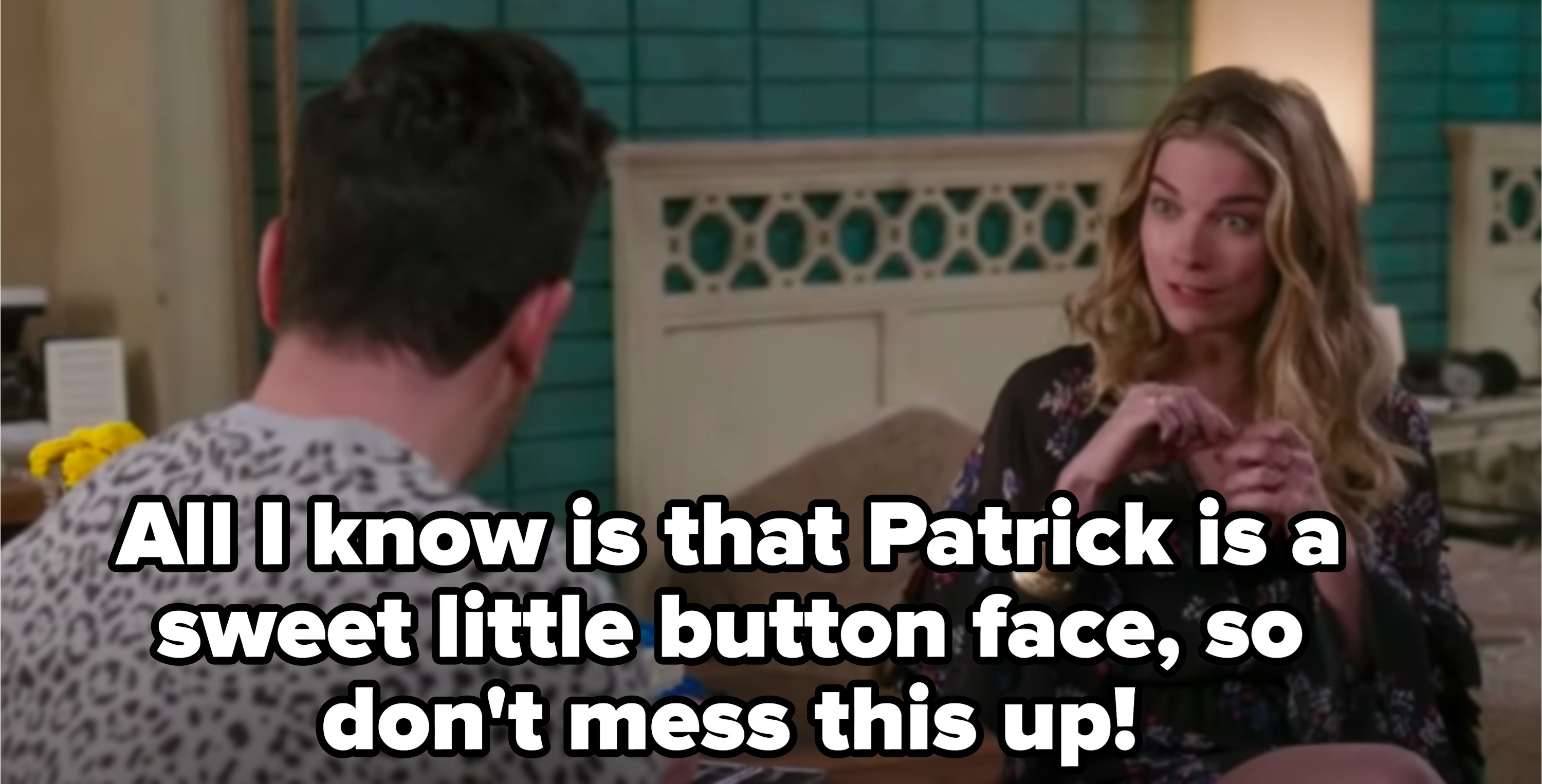 13.
When David was the biggest Ted/Alexis shipper of us all: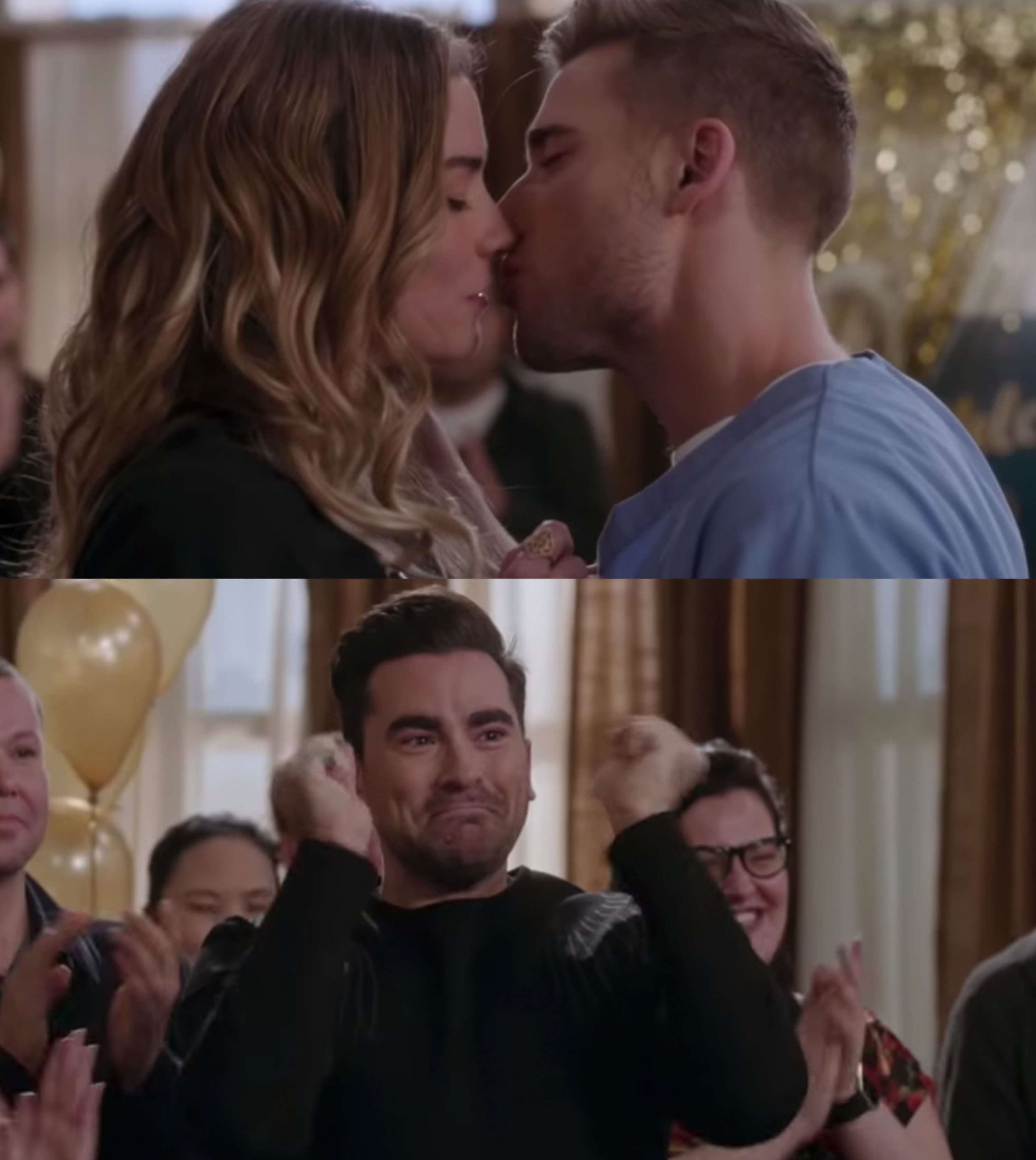 14.
When Alexis just really, really needed a hug after her breakup:
15.
When Alexis did not understand wedding attire: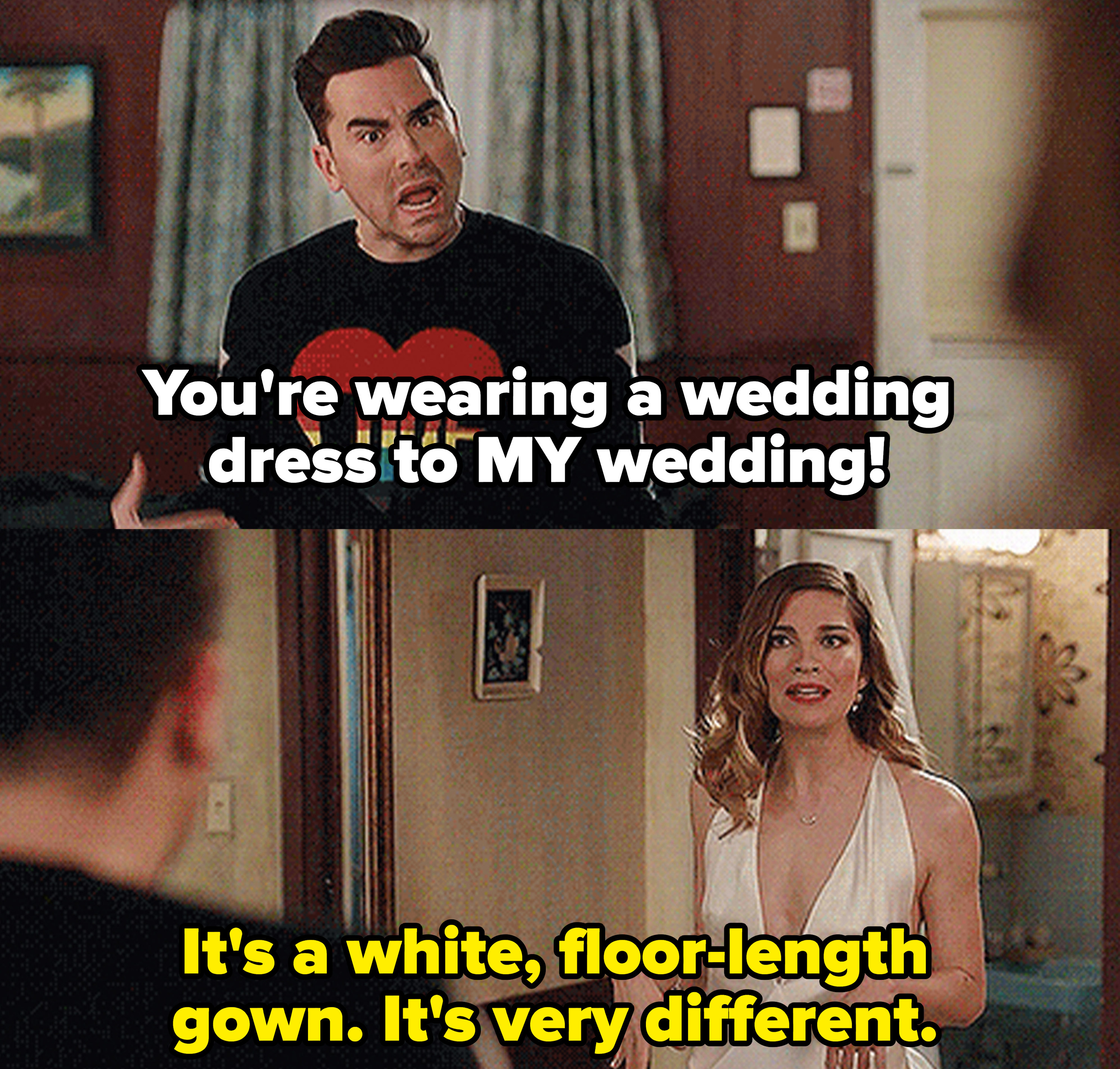 16.
And finally, when Alexis walked David down the aisle:
David and Alexis forever!!!