Nintendo's Animal Crossing: New Horizons is finally here! I don't know about everyone else, but this game has seriously been saving my mental health during this quarantine. Chilling on a deserted island owned by a raccoon? Sign me up!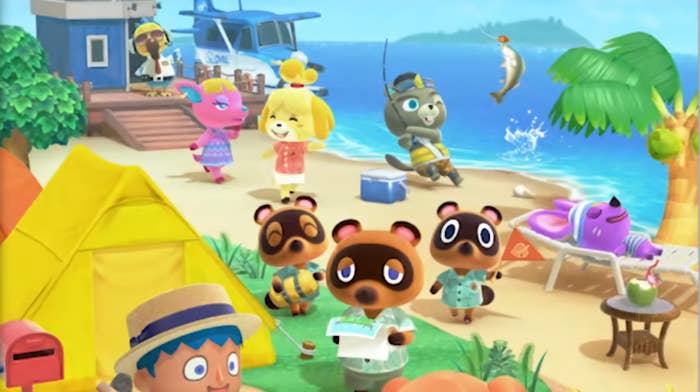 Not everything in the game is all sunshine and daisies, though. TBH, some of the villagers and special characters seriously get on my nerves. Like Zipper, the bunny villager who shows up for the Easter-themed event "Bunny Day."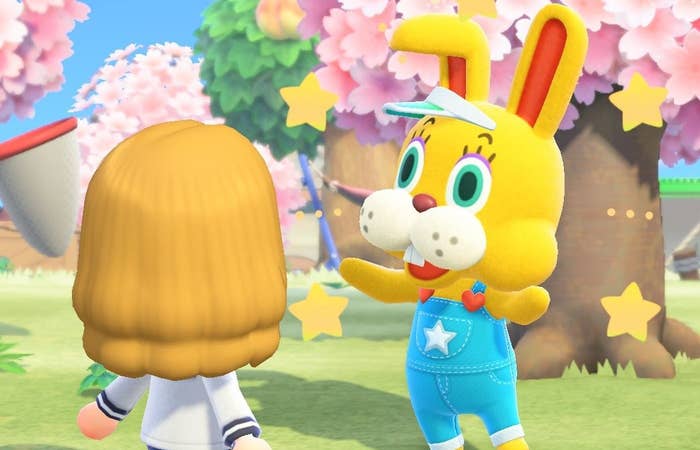 On April 1, Zipper made his debut in the New Horizons universe. His character brings eggs, bunny-themed DIY recipes, and special items to the island for 12 days. However, many players find the bunny a little...uh, creepy.
Chrissy Teigen seems to agree that Zipper the creepy bunny does NOT deserve rights. Last night, she hopped on the Twitter trend to air her own grievances about him:
But when another Twitter user complained about the weird bunny, Chrissy took things, uh, a giant leap further:
"I'M GONNA AXE THIS GUY AND THROW HIM IN THE RIVER, WEIGHING HIM DOWN WITH HIS OWN EGGS."
So um, yeah, this all escalated rather quickly.
Honestly, I can't blame Chrissy. If I catch ONE more egg instead of a fish, I will personally join her in overthrowing this bunny!!!