Recently, I've come to an important realization that two of my idols, Cheryl Blossom from Riverdale and Muffy Crosswire from Arthur, are remarkably alike. In fact, I think they're secretly the same character.
Yeah, yeah, I know. But before you dismiss me as cuckoo bananas...HEAR ME OUT:
2. Next, they only surround themselves with those they deem worthy of their presence...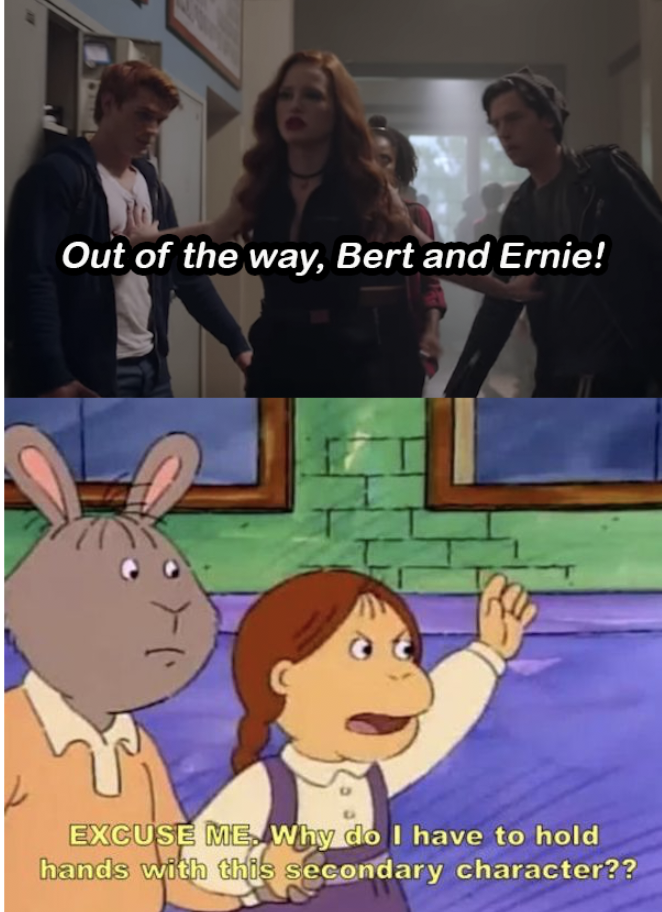 3. ...and they're not afraid to be a little ruthless about it.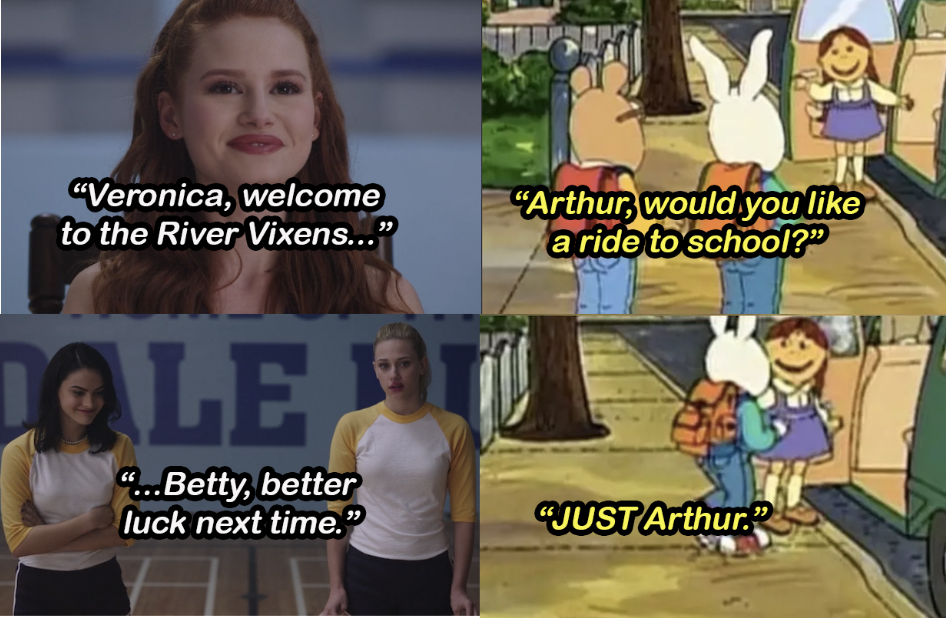 4. They know the party doesn't start 'til they walk in.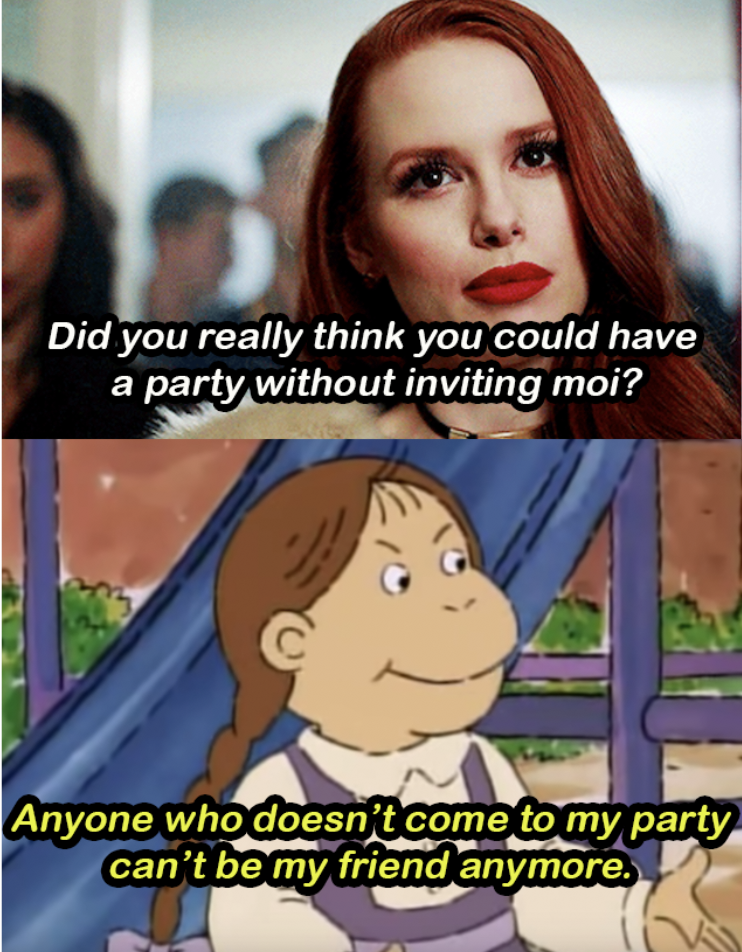 5. They deliver the best insults.
6. They both know how to run an excellent campaign.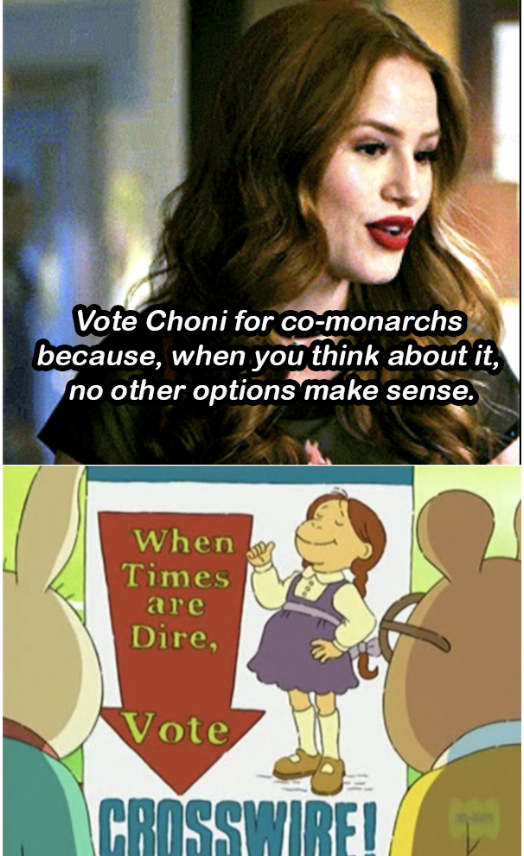 7. They're not afraid to call people out on their prejudices.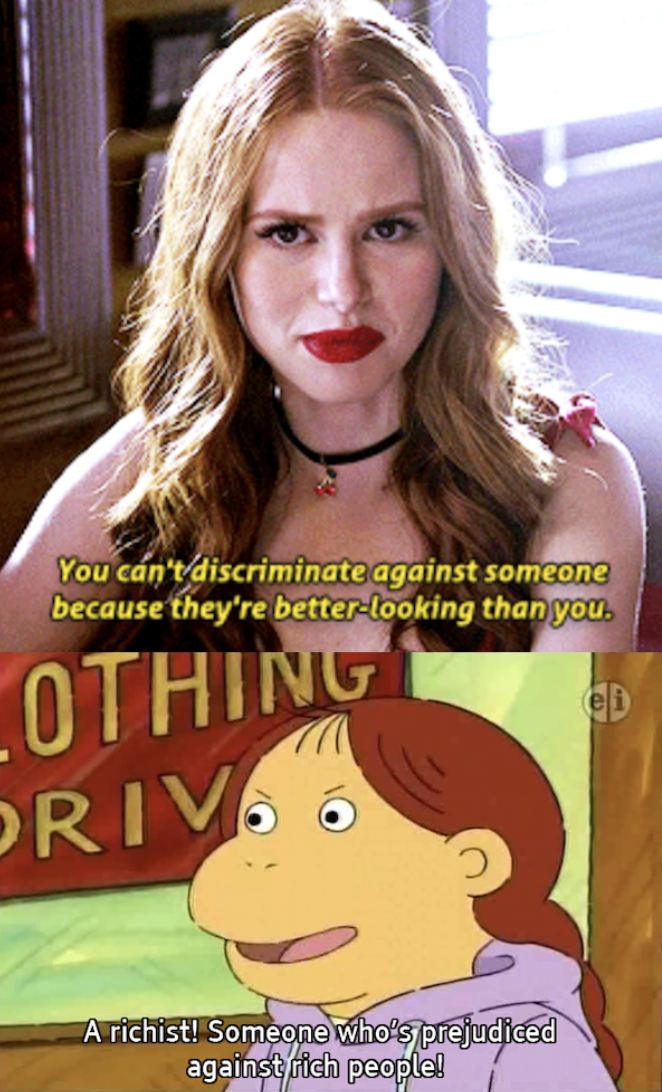 8. They're well aware of their beauty and won't hesitate to flaunt it a little.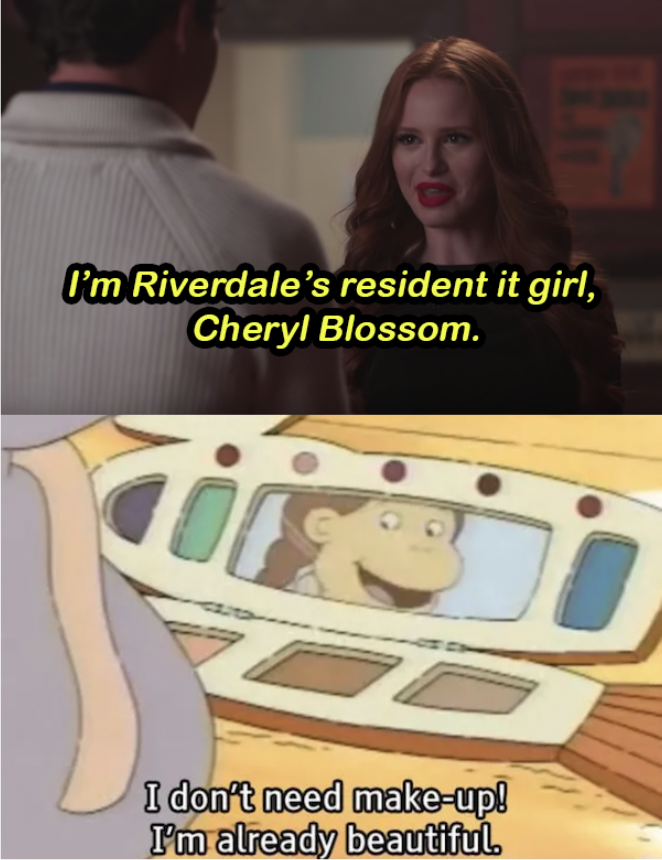 9. Honestly, they're both just icons.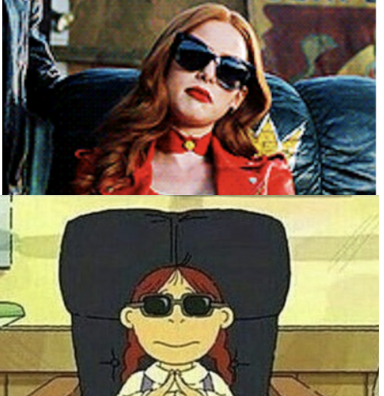 10. I mean, this might as well just be Cheryl sitting at Pop's.