The "Cheaper By The Dozen" Cast Re-Created Their Most Iconic Scenes On Instagram And I'm Crying
Kyle and Nigel seriously Neville Longbottomed up.
So, one of my favorite movies as a kid was Cheaper by the Dozen.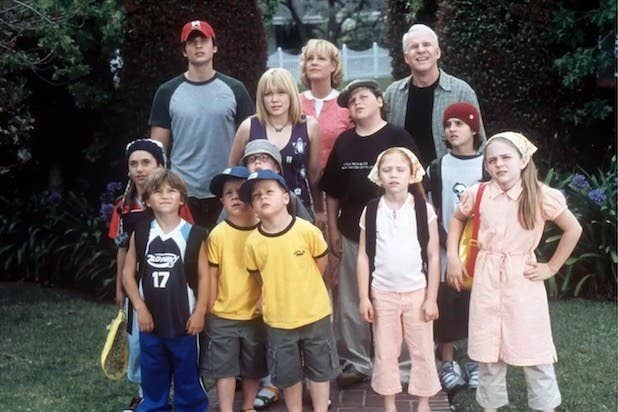 It's been almost two decades since the Baker family graced our screens with their antics, but it's still one of my favorite comedies to this day.
Well, on Wednesday, Hilary Duff (who played Lorraine) surprised fans on Instagram with a virtual cast reunion!
Bonnie Hunt (who played Kate, the mom) said the cast reunited to promote the charity organization No Kid Hungry.
Also!!! Morgan York (who played Kim) and Bonnie had the sweetest interaction on Twitter, and I'm crying:
On behalf of '00s kids everywhere, thank you to the Cheaper by the Dozen cast for making me smile today!!!
CORRECTION:
An earlier version of this post misidentified Hilary Duff's character. It has since been corrected. Our bad!