1.
First, when Toni rescued Cheryl from the Sisters of Quiet Mercy and then they shared their first kiss on Riverdale:
2.
When Omar wasn't afraid to kiss Ander in front of everyone on Elite: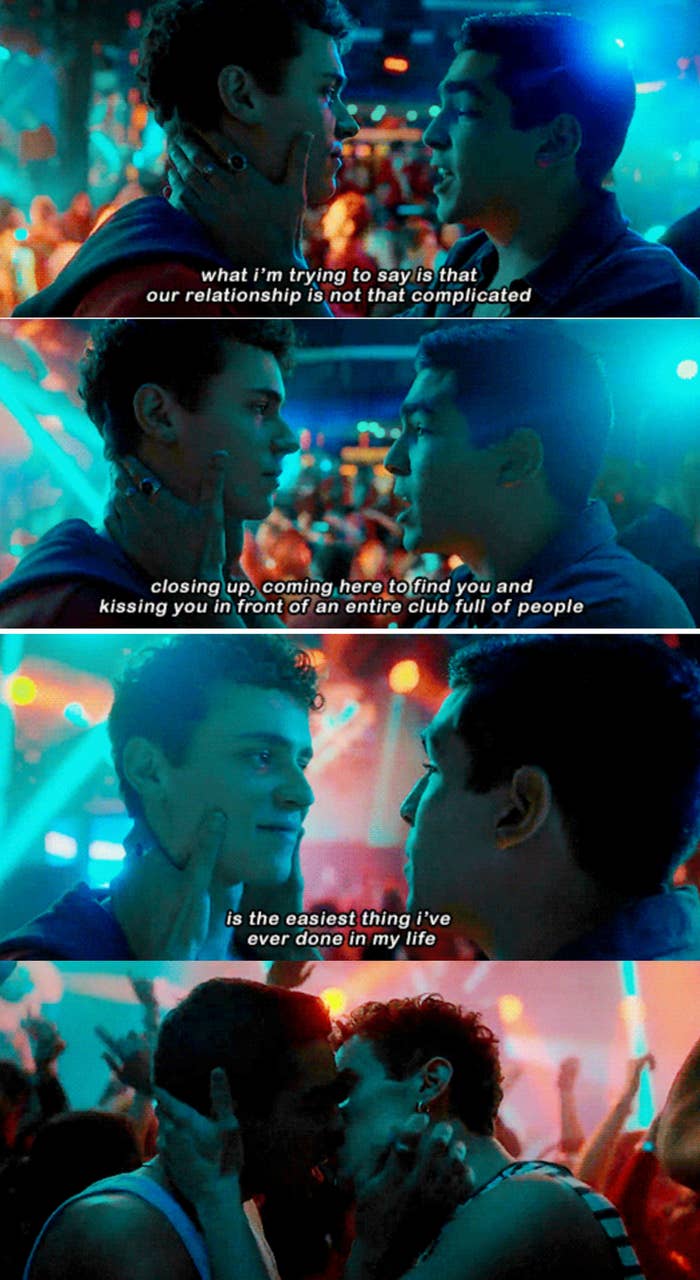 3.
When Patrick told David how he makes him feel on Schitt's Creek: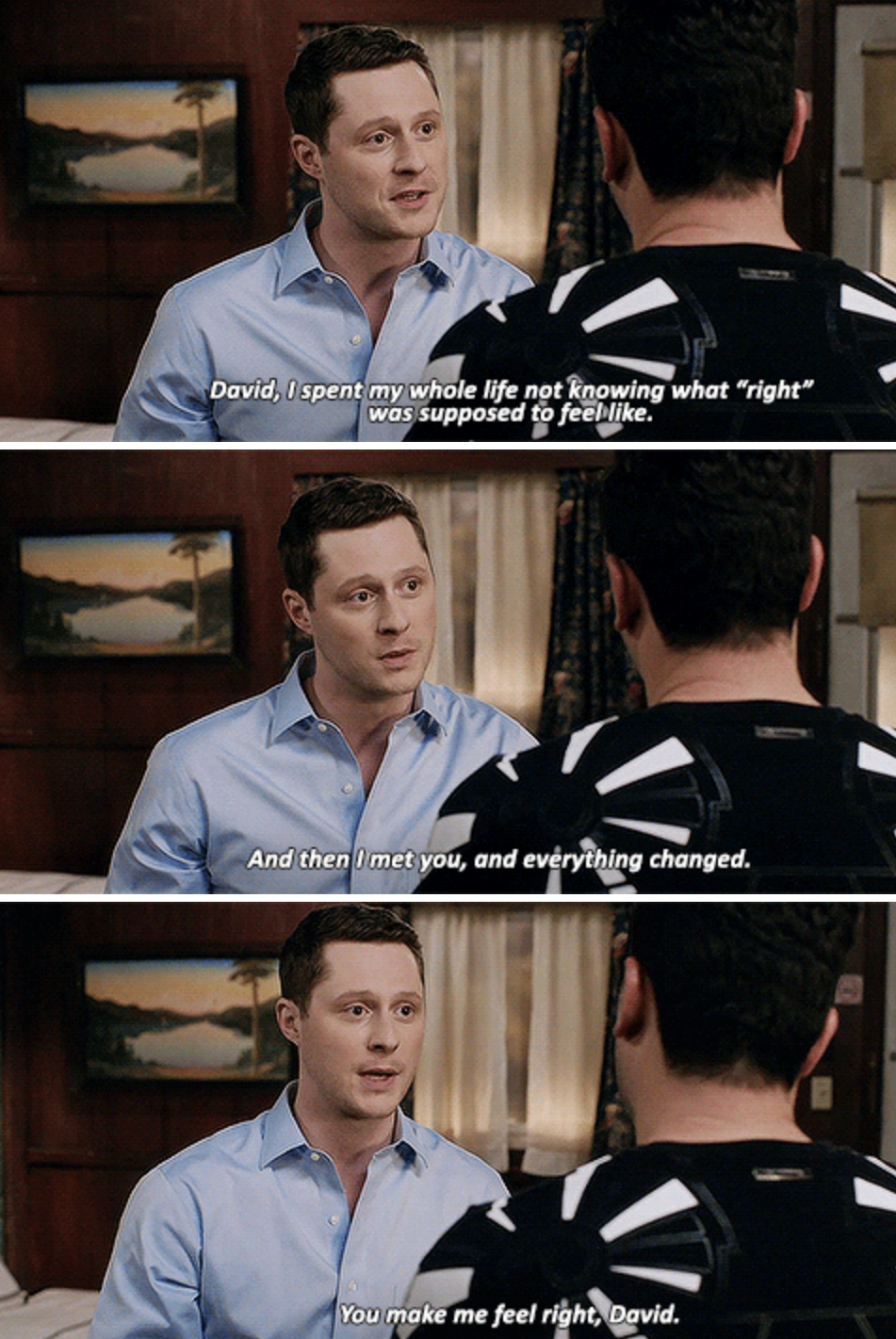 4.
When Lexa and Clarke kissed on The 100: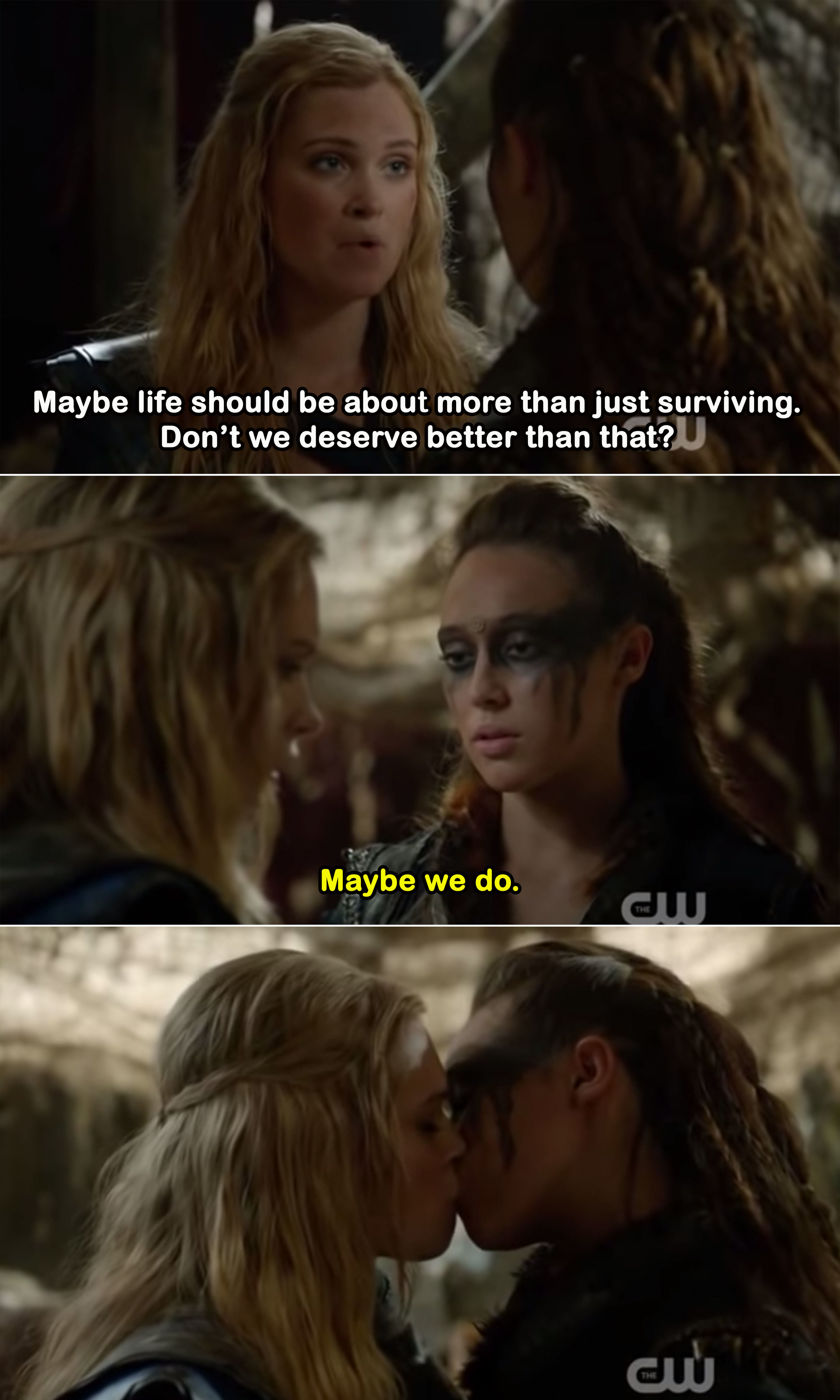 5.
When Marissa and Alex casually made out when Marissa's mom wasn't looking on The OC: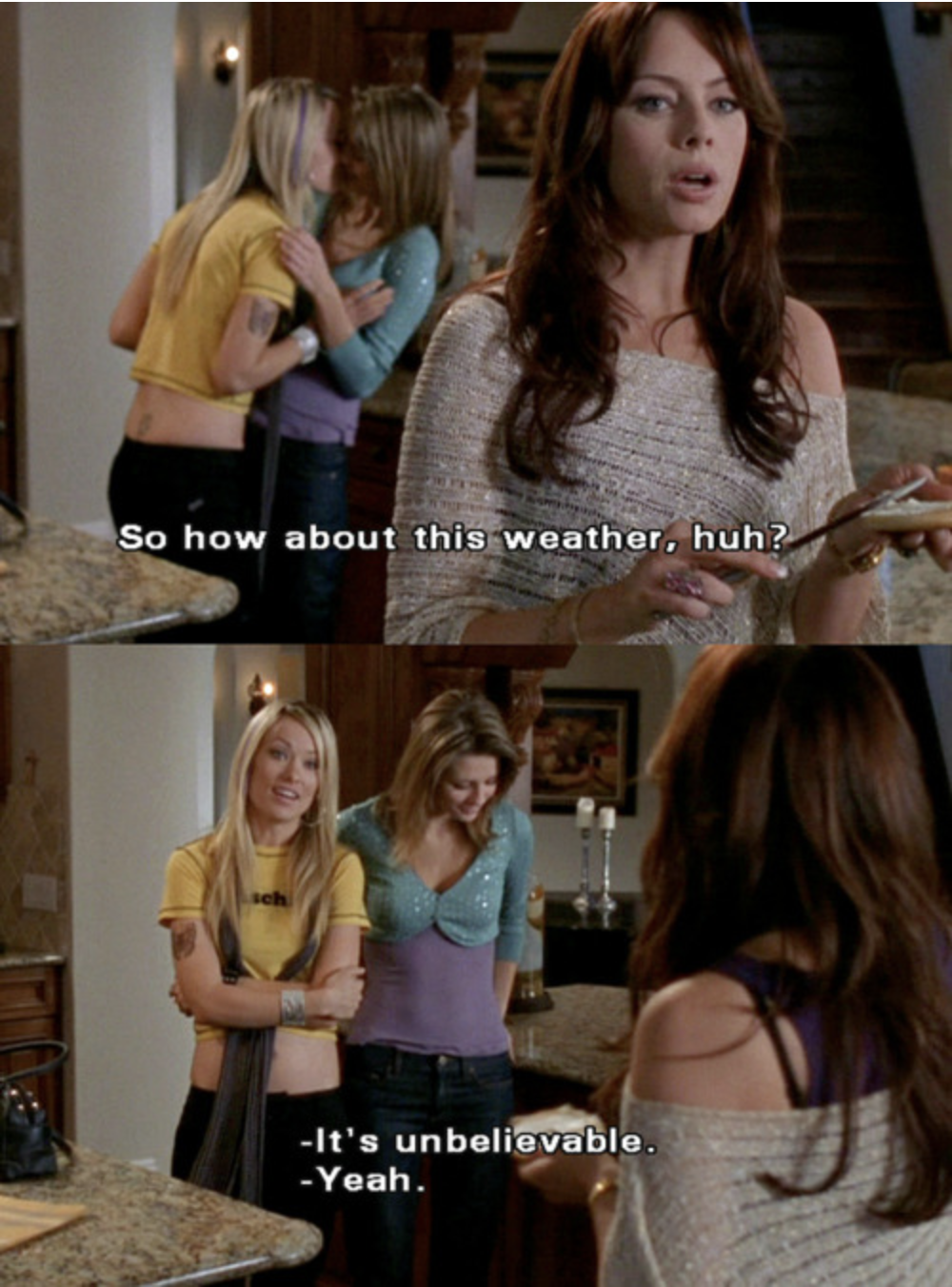 6.
When Ian proposed to Mickey on Shameless: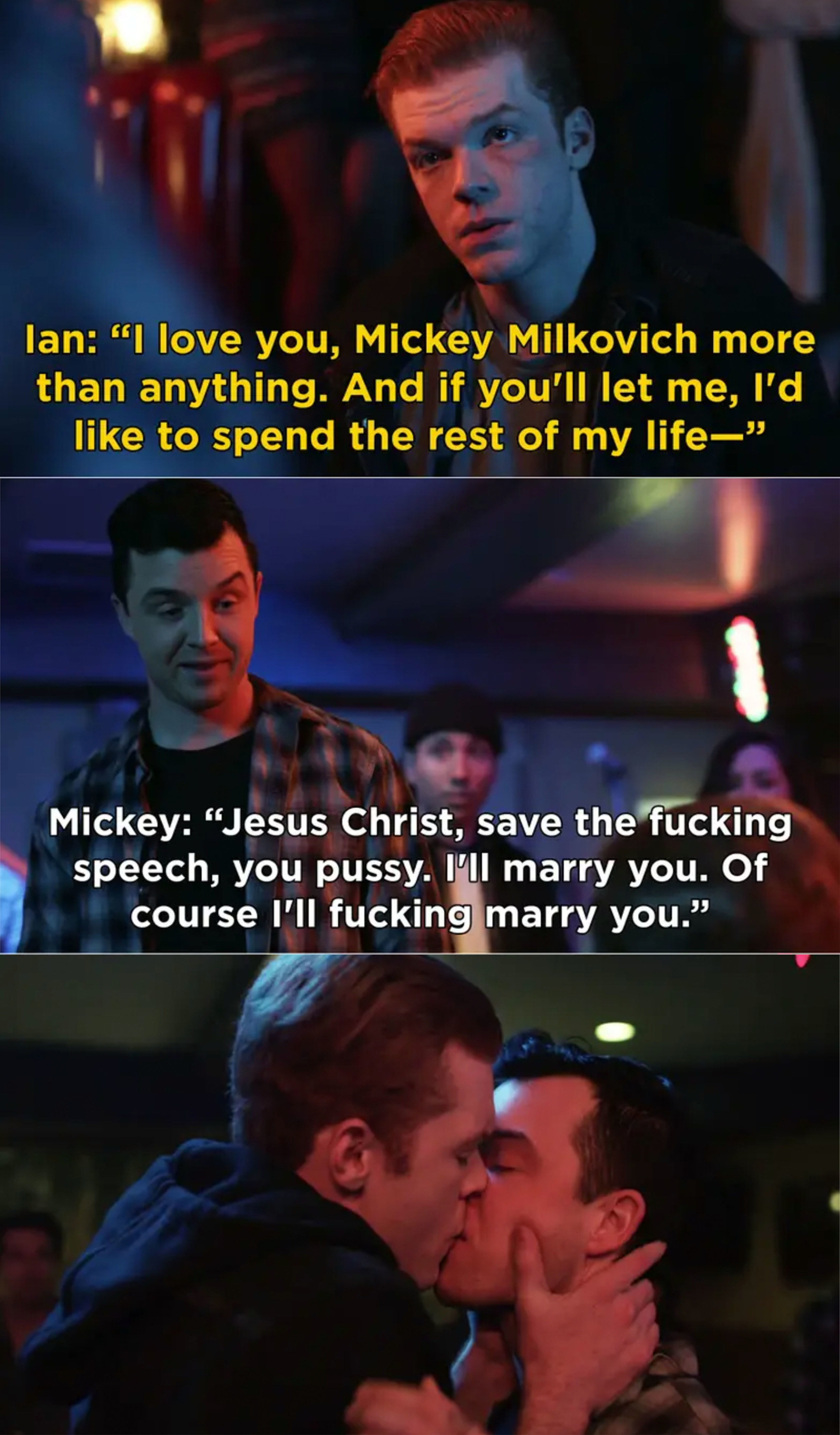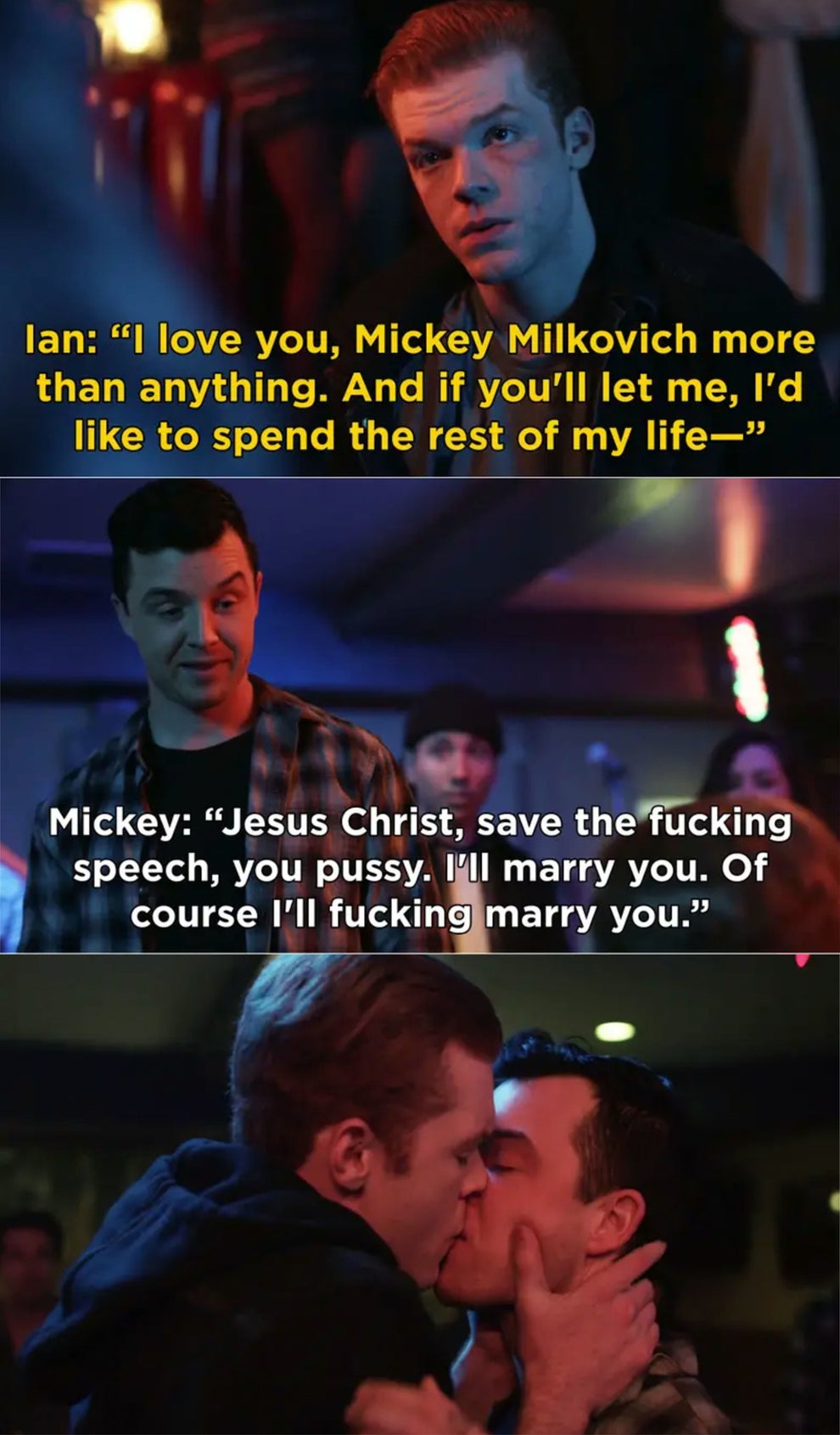 7.
When Brittany told Santana she loved her on Glee:
8.
When Zoë asked Rasha to prom on Degrassi: Next Class:
9.
When Adam asked Eric to hold his hand on Sex Education:
10.
When Kurt and Blaine knew each other's coffee order on Glee: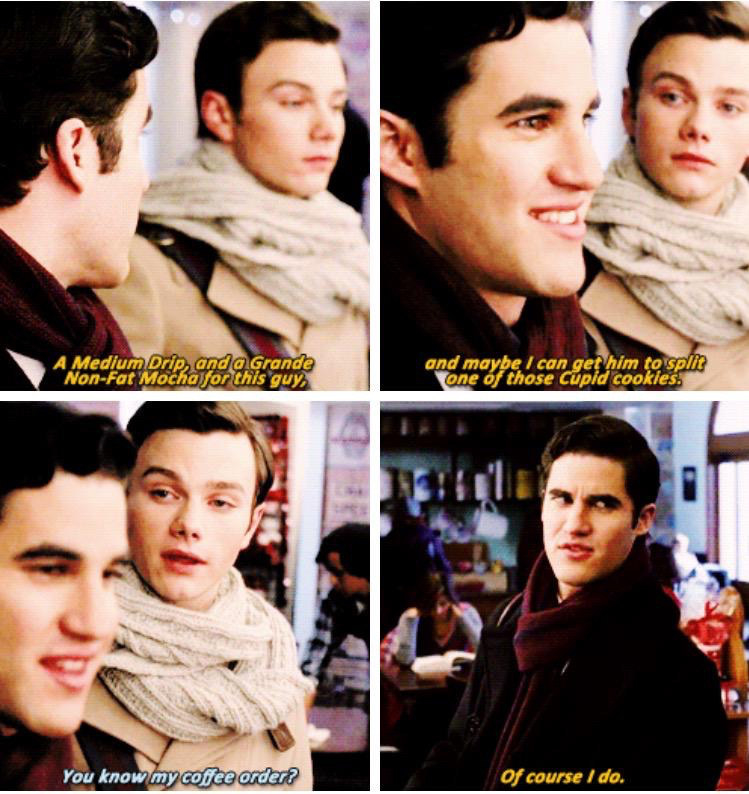 11.
When Izzie thought Casey was avoiding her and didn't like her back, but then Casey kissed her, on Atypical: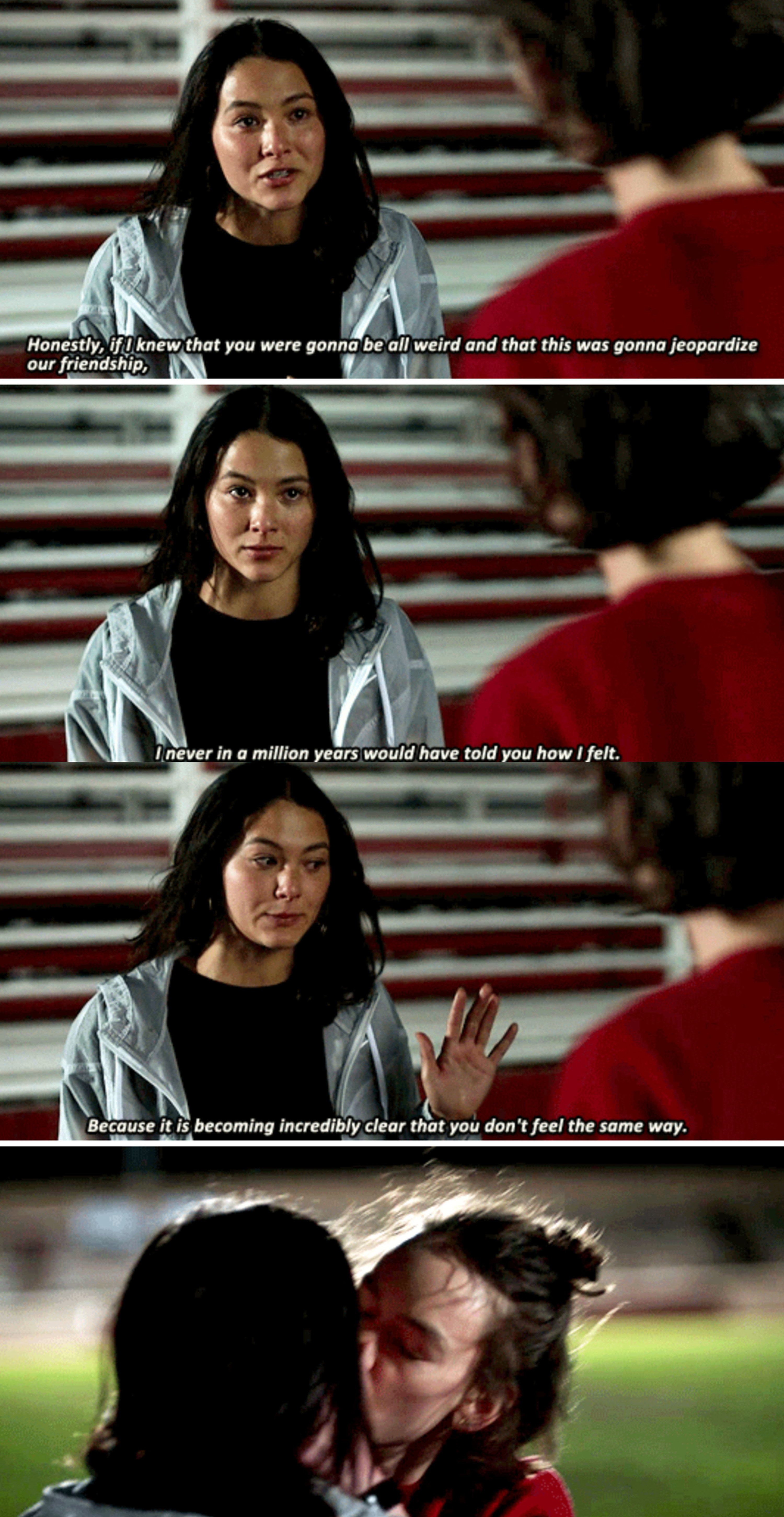 12.
When Isak and Even tried to just enjoy the moment on Skam: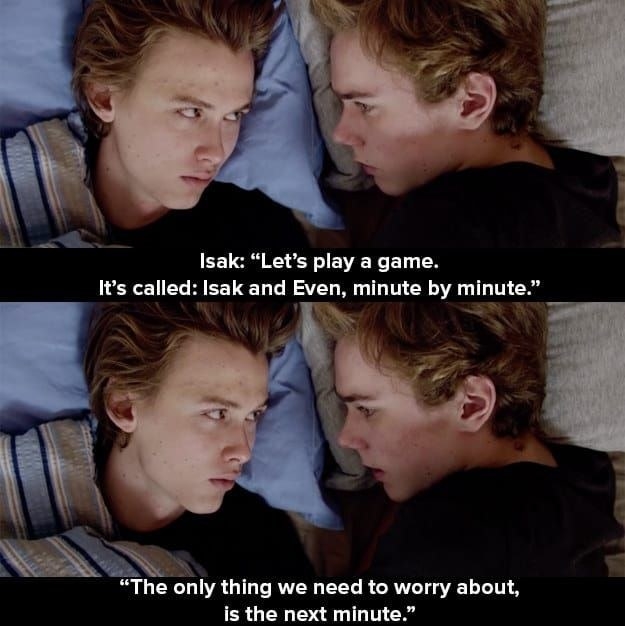 13.
When Emily told Naomi exactly how she felt on Skins: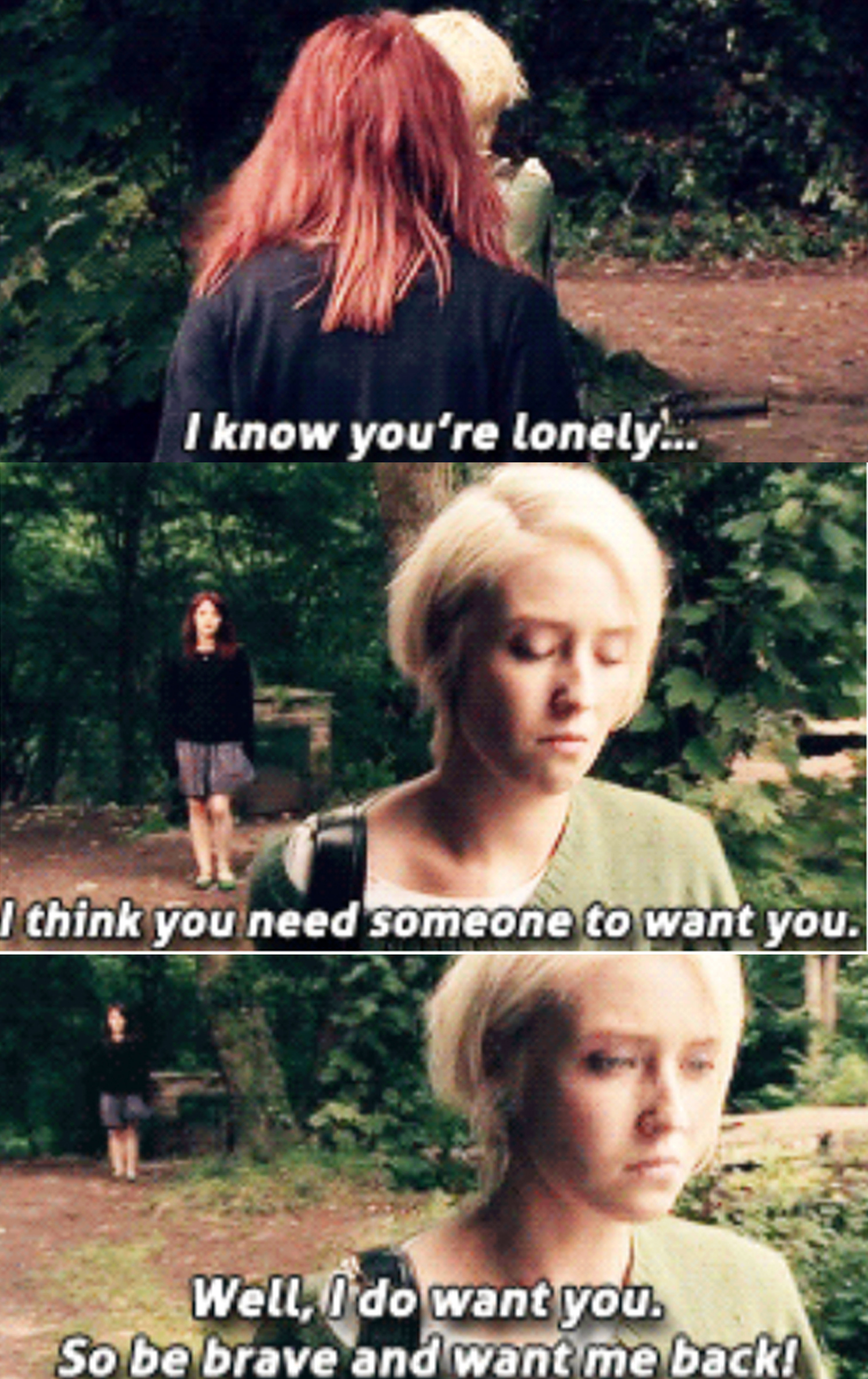 14.
When Alex told Paige she loved her on Degrassi: The Next Generation: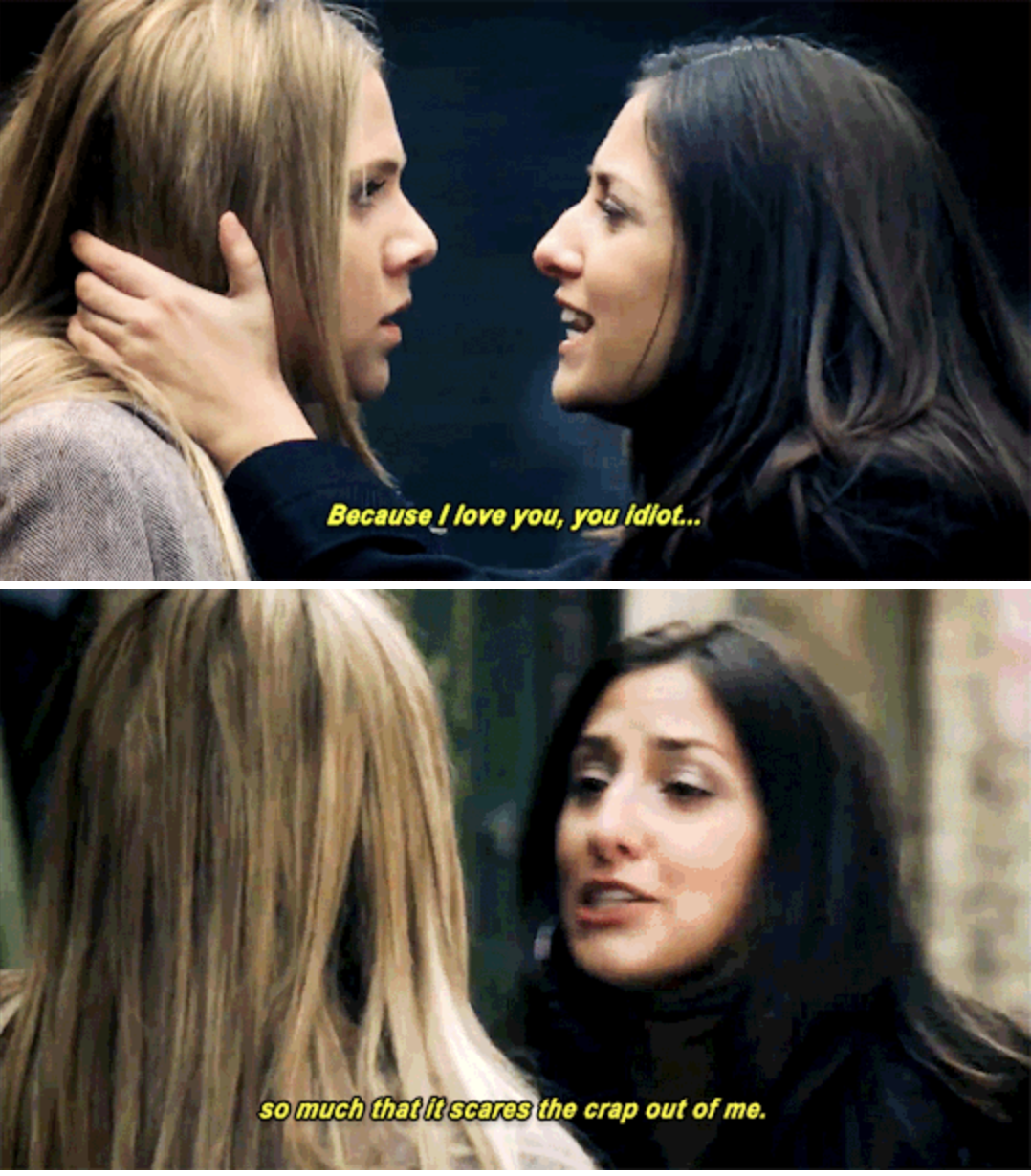 15.
When Magnus and Alec got married on Shadowhunters: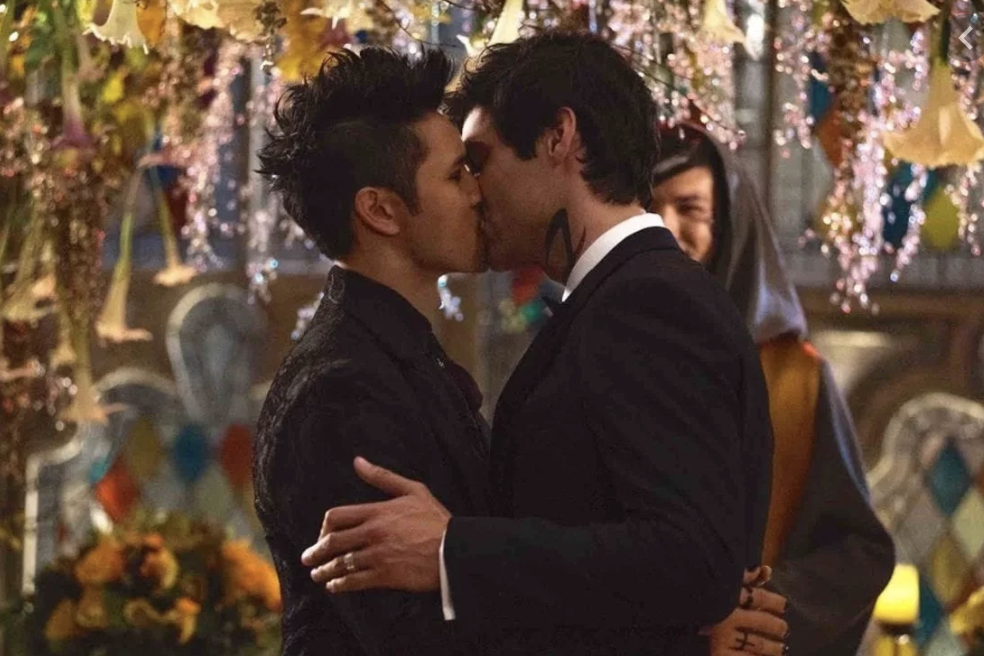 16.
When Josie and Hope confessed how much they missed each other on Legacies: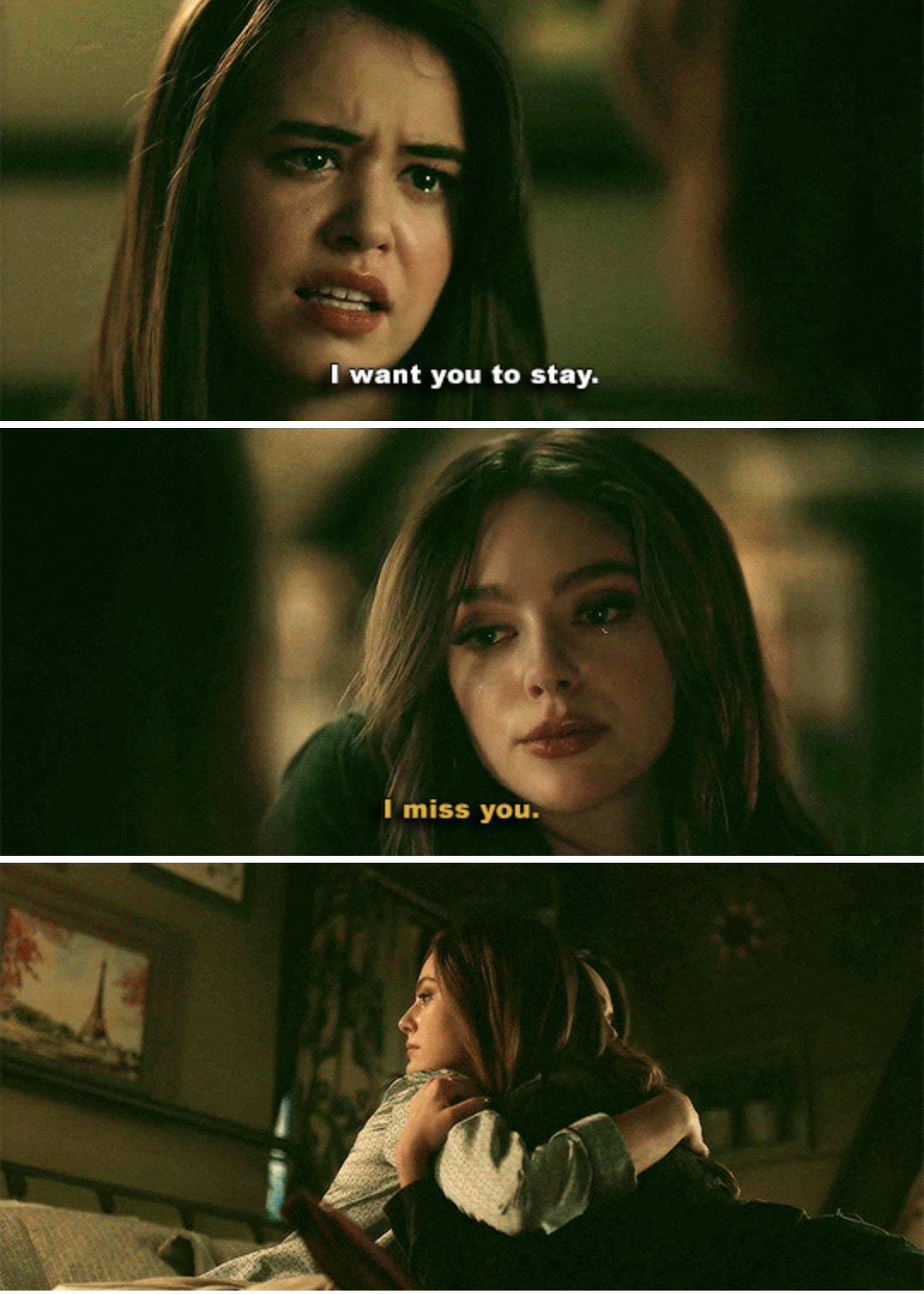 17.
When TJ and Cyrus finally held hands on Andi Mack: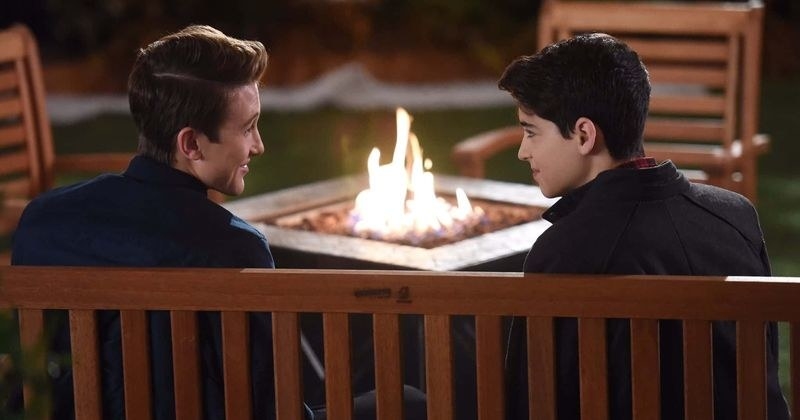 18.
When Rue kissed Jules on Euphoria: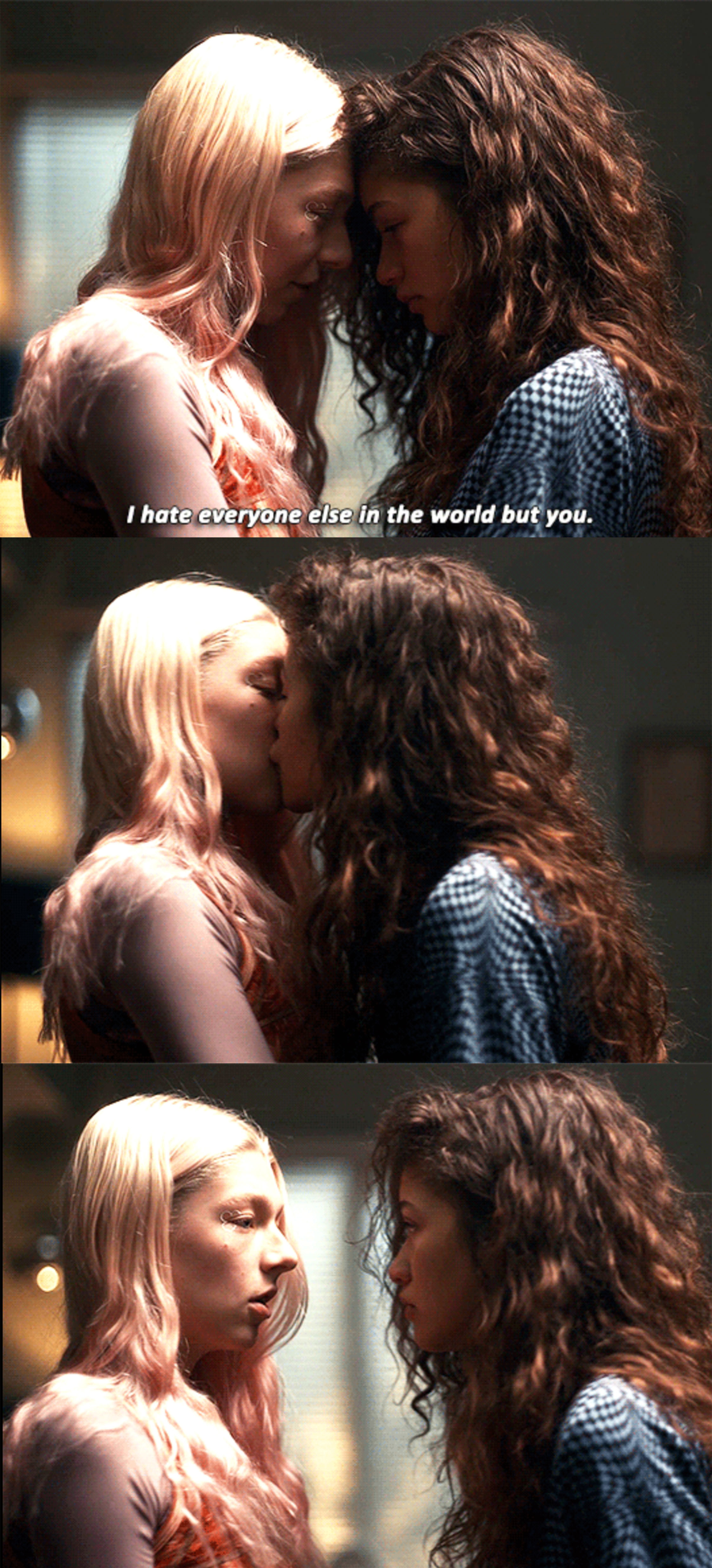 19.
And finally, when Cam and Mitchell finally got married on Modern Family: