21 "Arthur" Moments That Left Me Gobsmacked As An Adult
D.W. is more brutal than any Gossip Girl blast.
1.
First, when D.W. saw an opportunity and ran with it: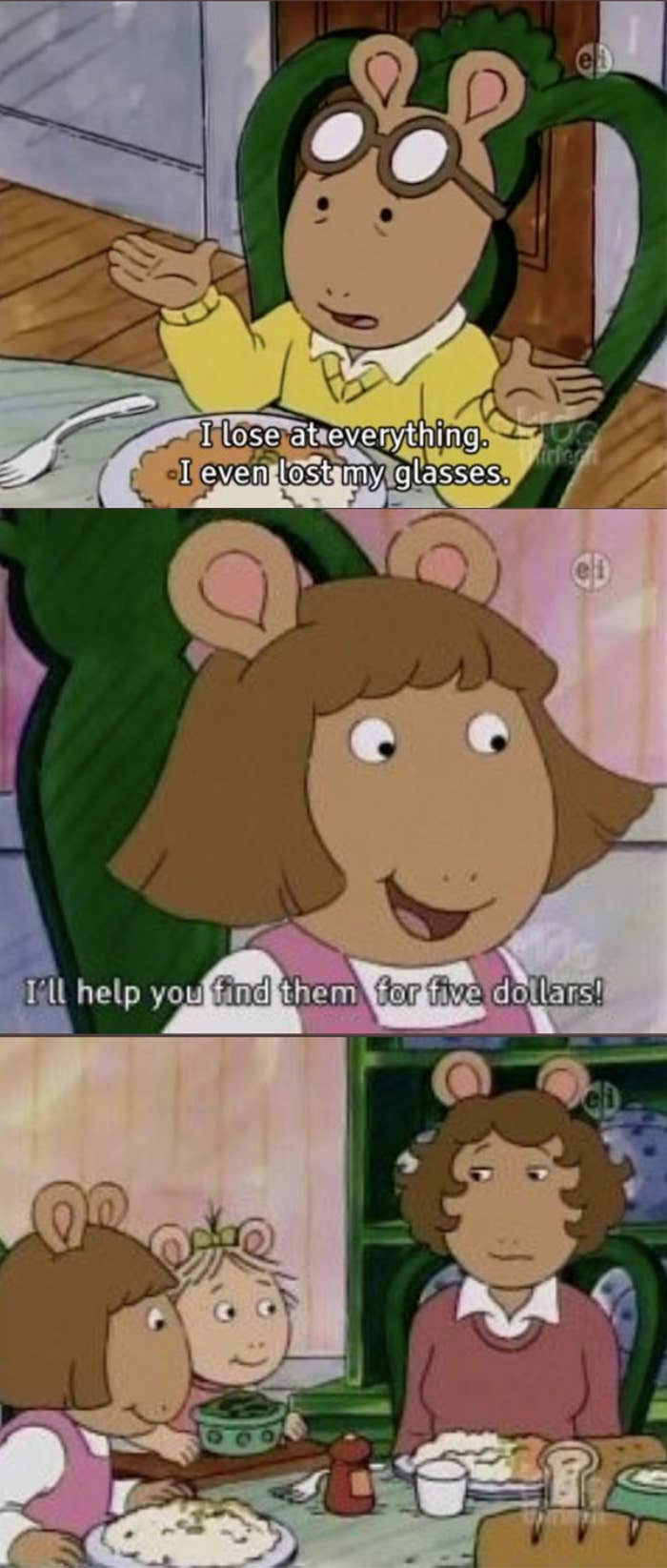 2.
When D.W. didn't hesitate to let Francine know how she really felt: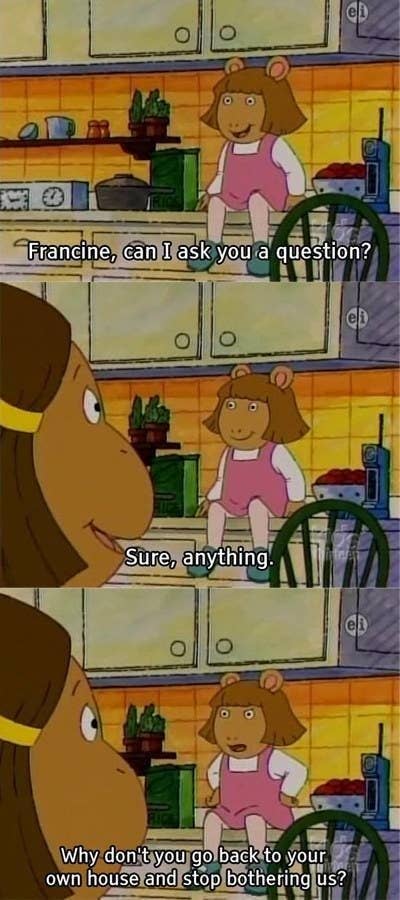 3.
When Muffy took a stand: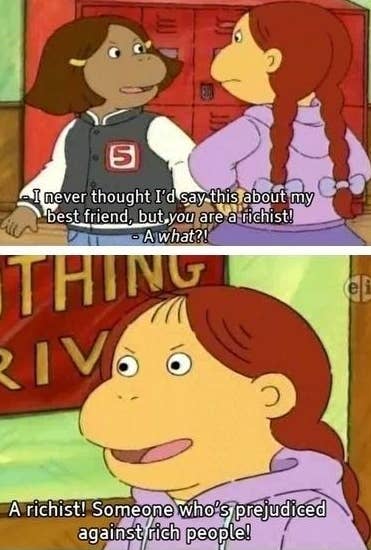 4.
When Buster gave Muffy a taste of her own medicine: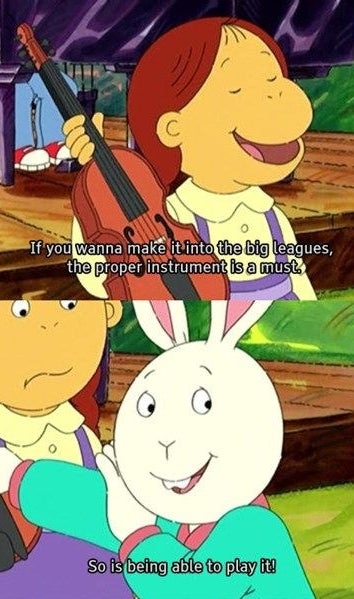 5.
When this security guard said what needed to be said: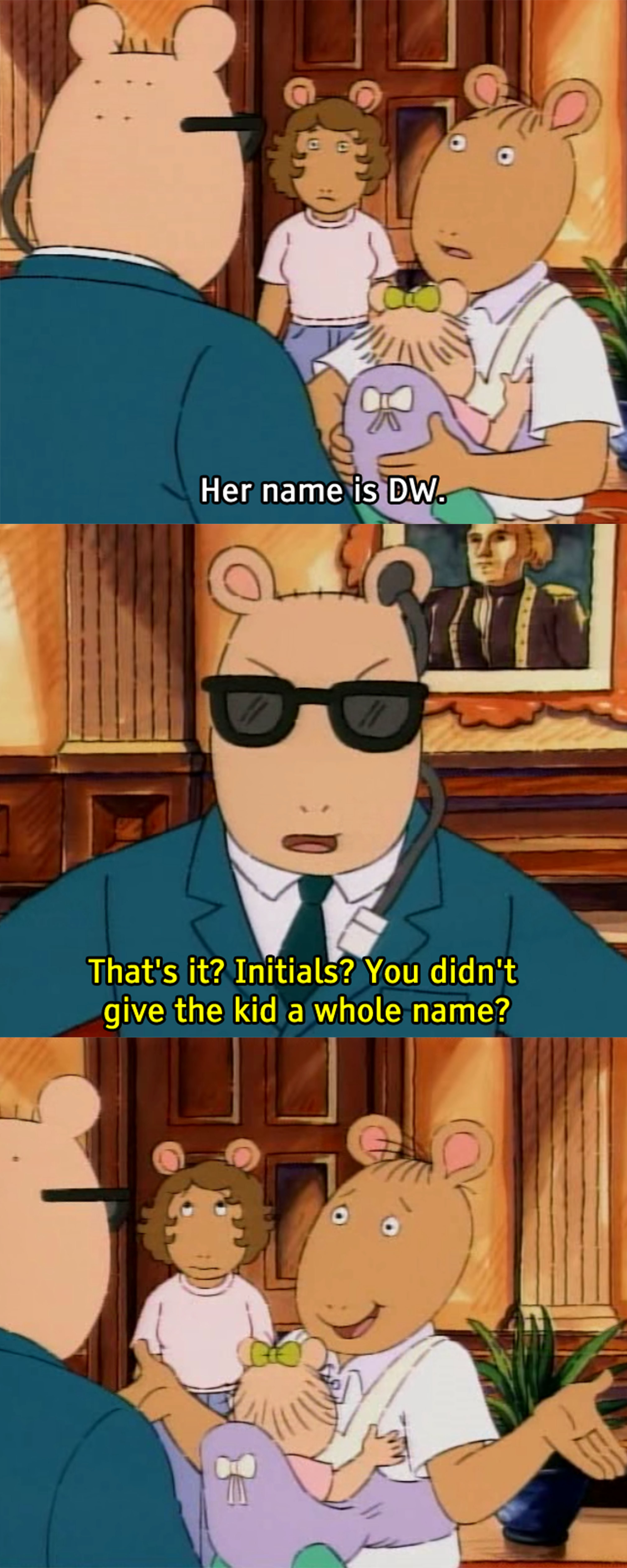 6.
When Muffy dragged this poor kid to heck and back: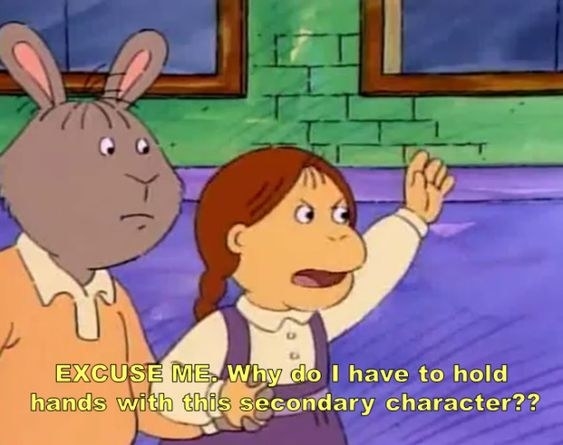 7.
When D.W. came for Arthur's brand: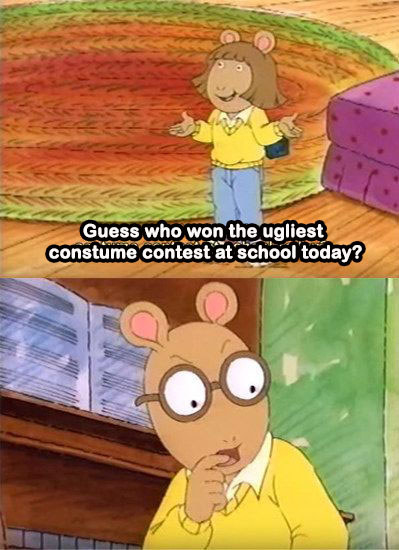 8.
When Arthur's piano teacher didn't hold back: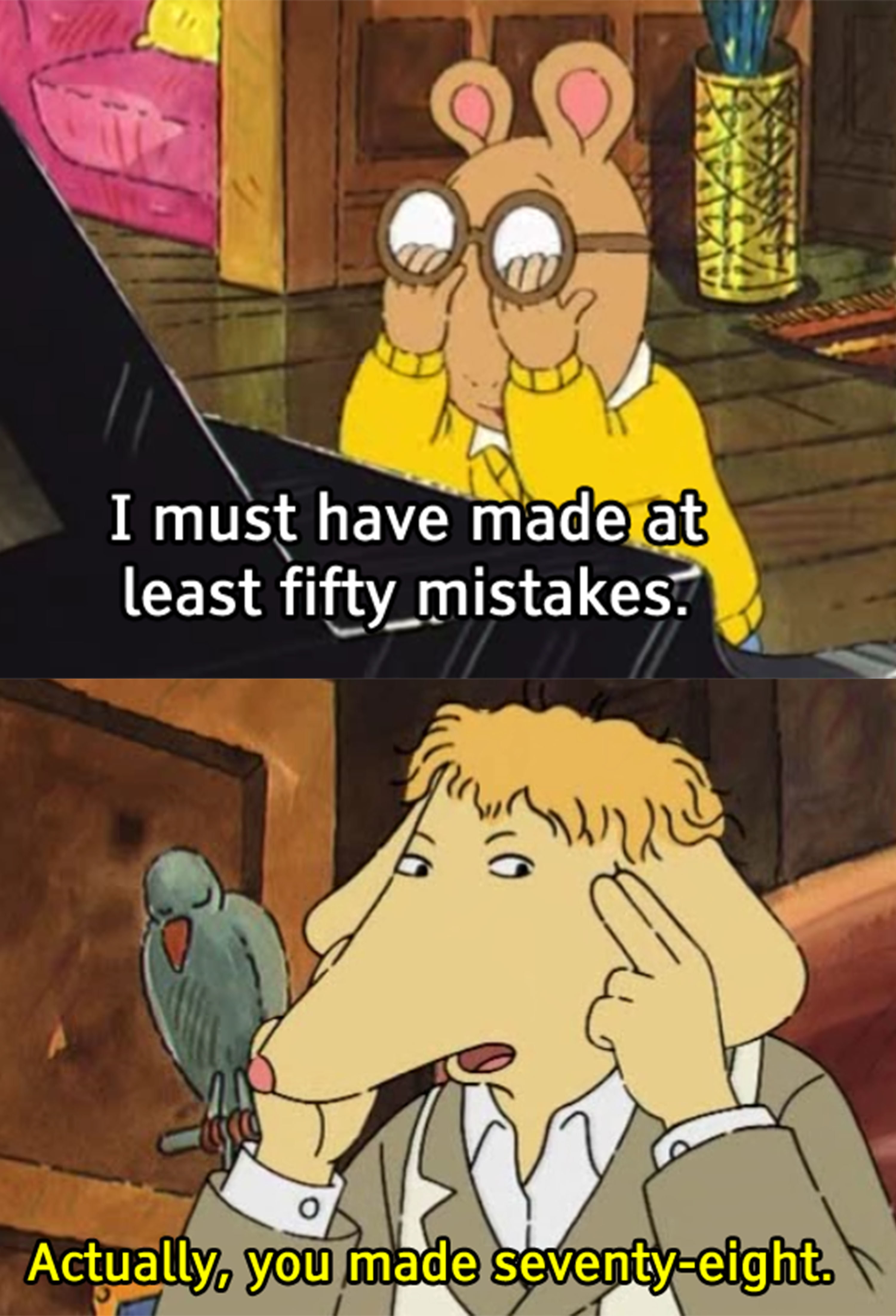 9.
When Buster didn't put two and two together: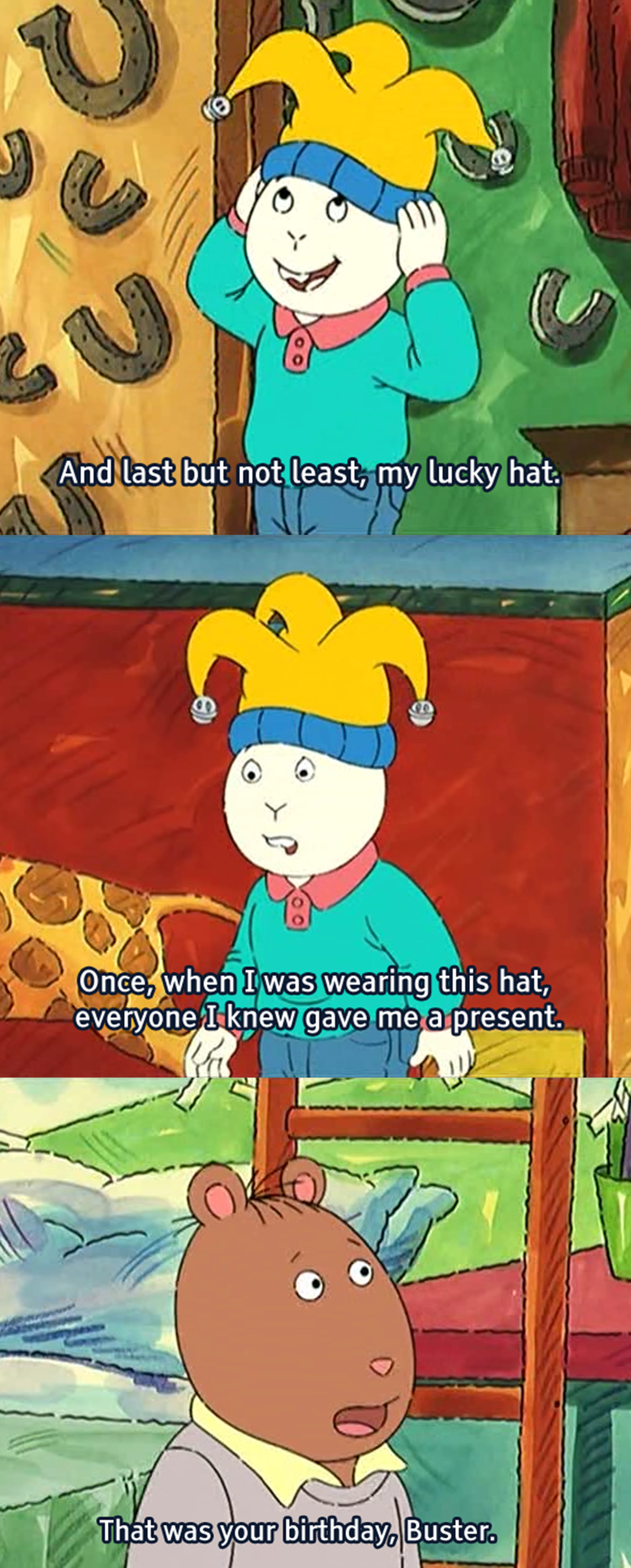 10.
When Muffy set boundaries: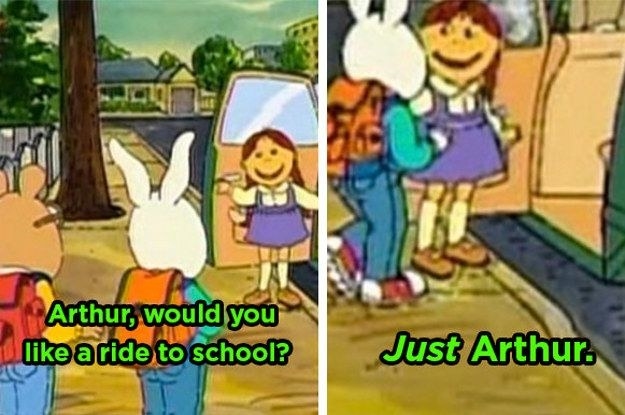 11.
When Nadine proved that even imaginary friends can let us down: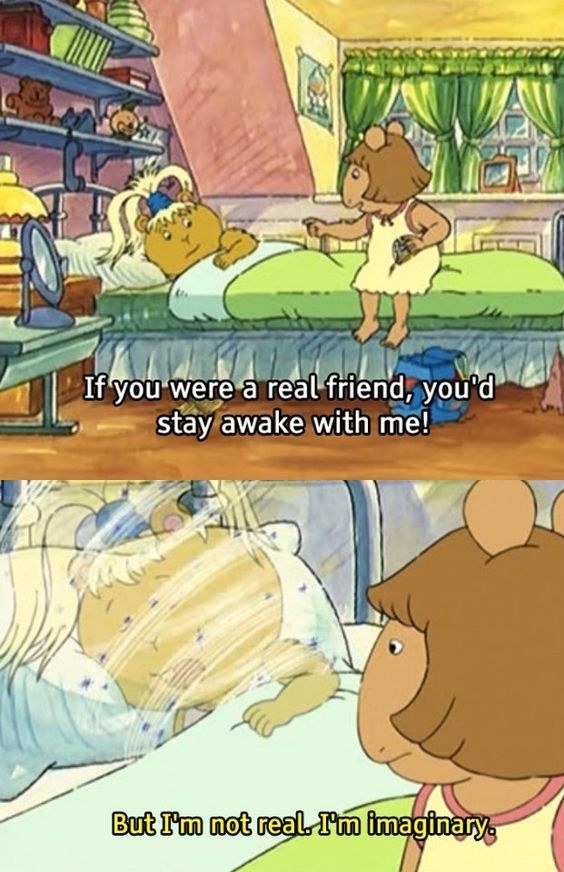 12.
When this alternate universe dragged D.W.'s entire existence: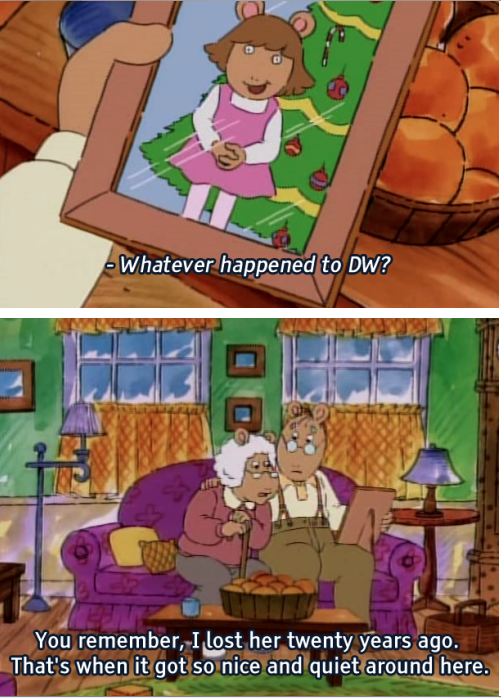 13.
When Muffy was a very considerate friend: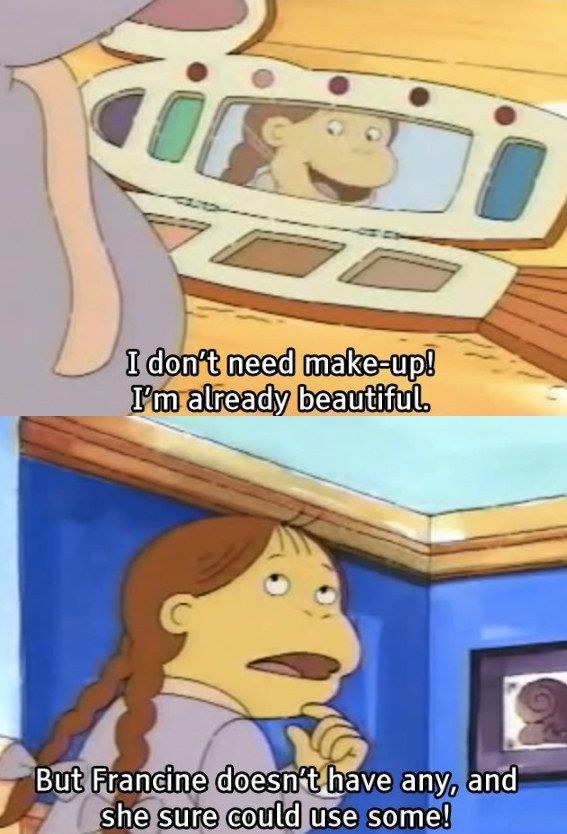 14.
When Buster kind of summed up college, but without the fun: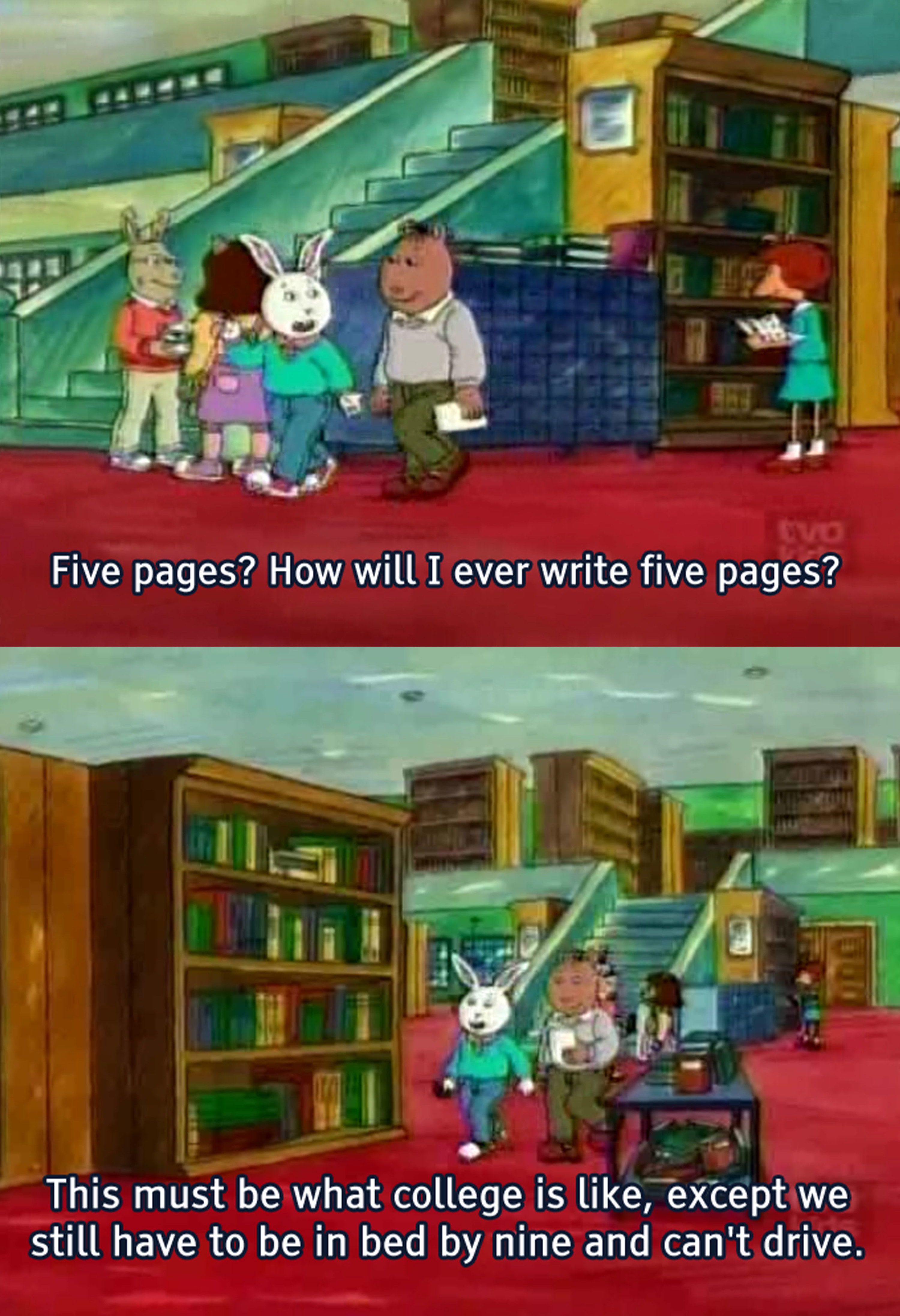 15.
When Francine didn't take criticism very well:
16.
When Muffy was absolutely BRUTAL to poor George: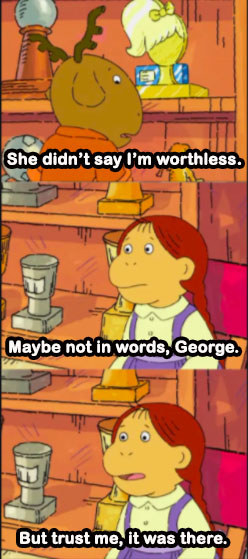 17.
When Arthur taught us how to deal with rude people: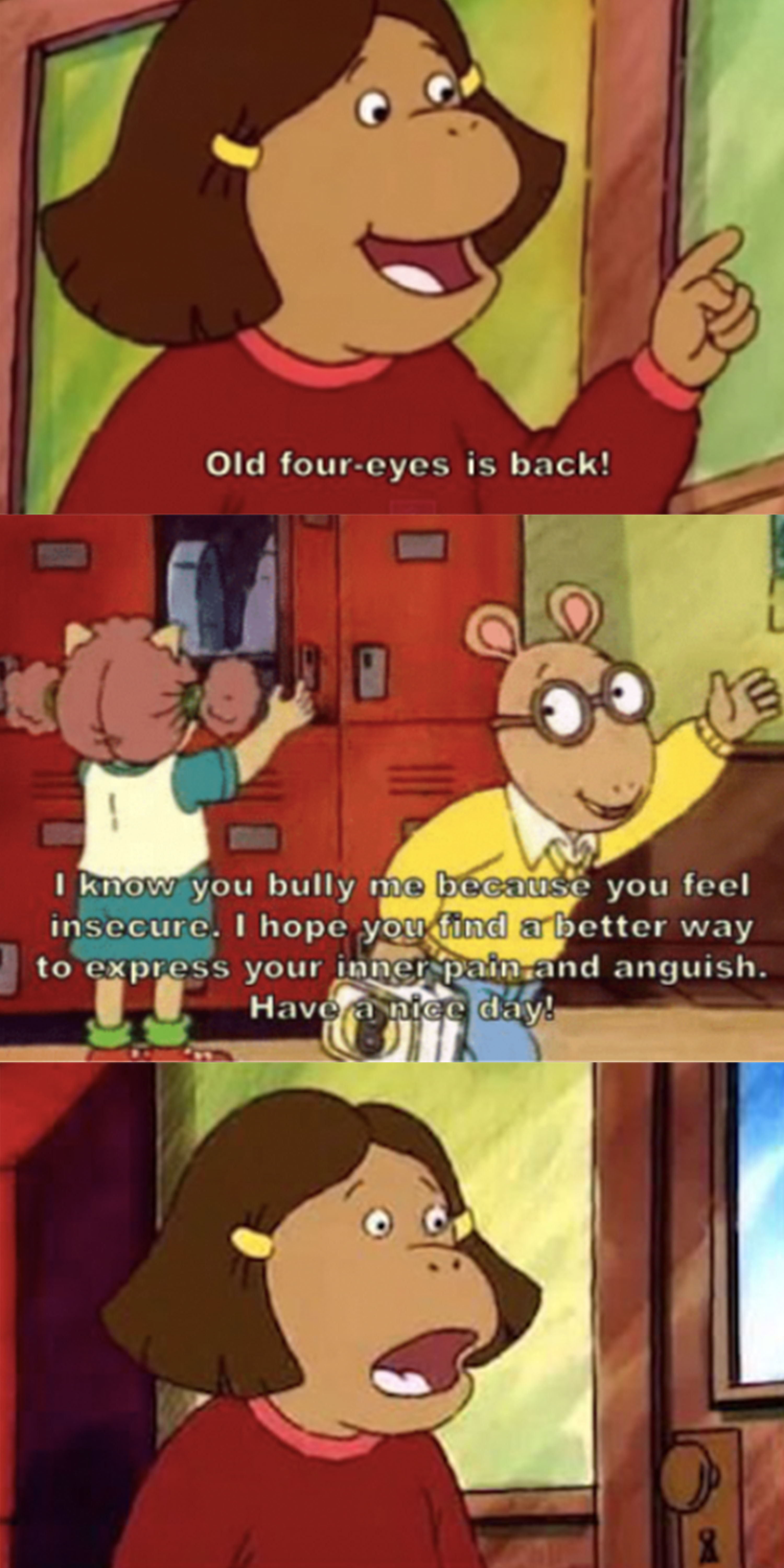 18.
When Buster gave an honest review of Muffy's blog: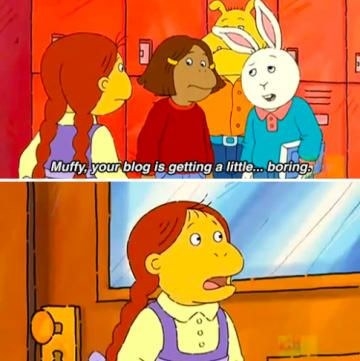 19.
When Muffy tried to be thoughtful: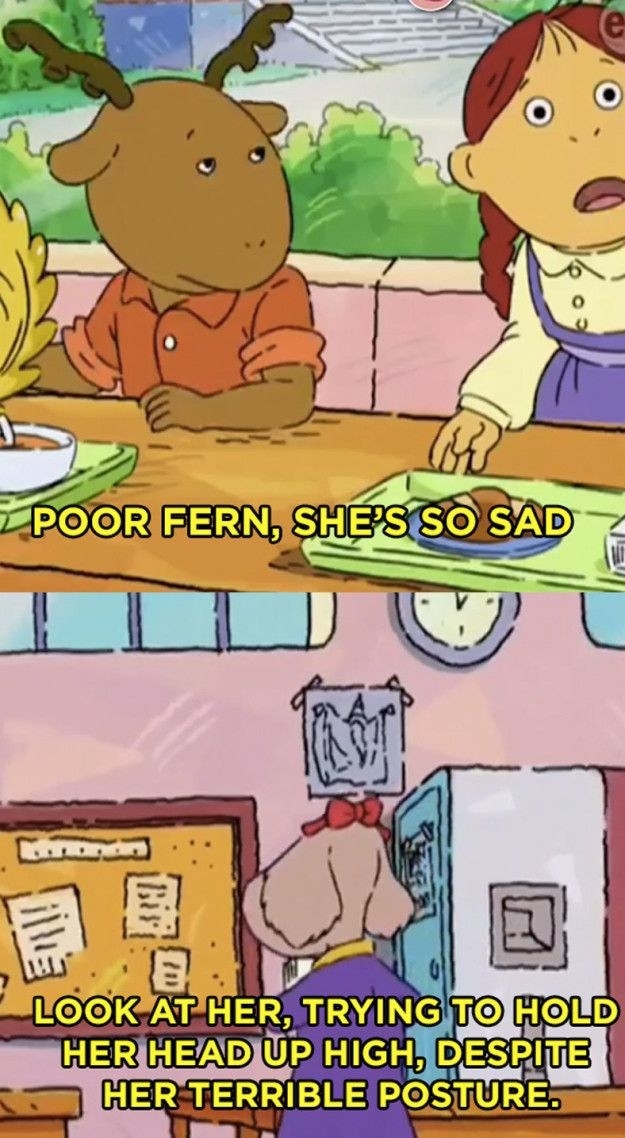 20.
When this fantasy sequence got a little too brutal: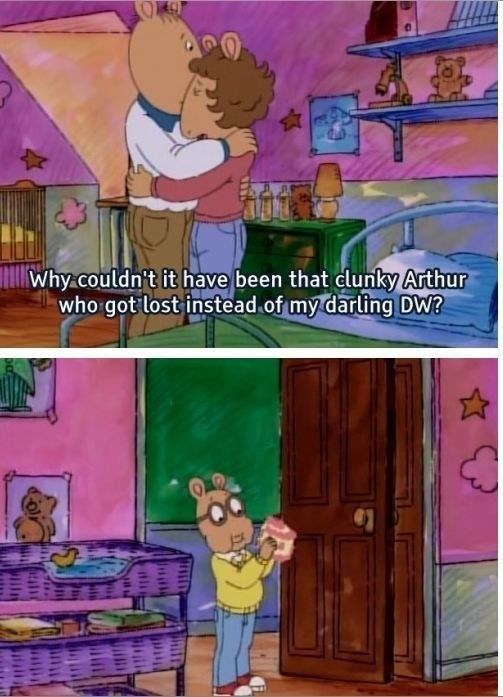 21.
And finally, when Arthur ended D.W. right then and there: