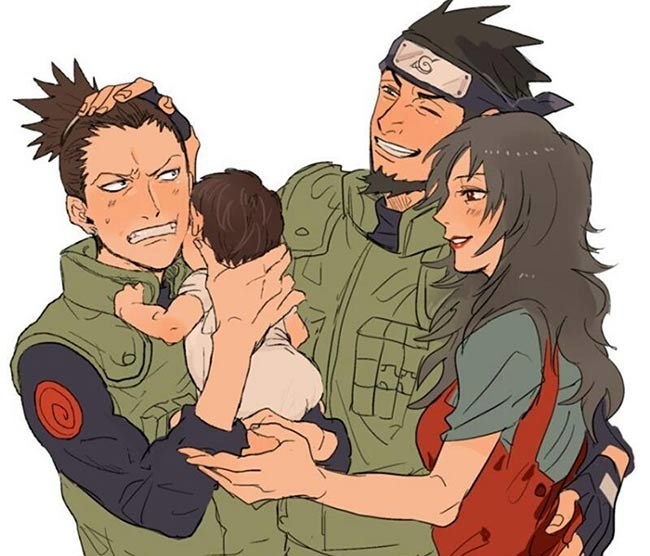 Speaking of Naruto Online, I must mention its plot because this game produces exactly the same plot of the original anime. What impressed me the most is Asuma's death and Shikamaru' s growth.
When Asuma knew that one of the Guardian Shinobi Twelve, Chiriku, was killed by Hidan and Kakuzu, he began chasing these two enemies. However, at that time, he was already targeted by Kakuzu who thought Asuma's head must worth a lot of money.
At first, when Asuma fought against Hidan, with Shikamaru's help, he managed to cut off Hidan's head. However, they didn't know that Hidan was actually undead. After Kakuzu helped him put his head back, Hidan cut Asuma by his sword and used Asuma's blood to cast a spell which finally killed him.
Before dying, Asuma encouraged three team members and asked Shikamaru to take care of Kurenai Yuuhi and his unborn son. Asuma's death might not bring a great touch to us but later Shikamaru's fast growth was very impressive and it was the most radical change of those young protagonists in the anime. Picking up the cigarette left by Asuma, defeating Hidan and smartly throwing away the lighter, Shikamaru, who used to be very lazy, has become the new "brain" of Konoha.
After Shikamaru defeated Hidan, Asuma appeared again in the form of image and said "well done" to him. Then Asuma entrusted the will of fire to Shikamaru and disappeared in smoke a moment before Hidan was exploded.
This post was created by a member of BuzzFeed Community, where anyone can post awesome lists and creations.
Learn more
or
post your buzz!
Looks like there are no comments yet.
Be the first to comment!