Doesn't it seem like pet pigs are becoming more and more popular lately?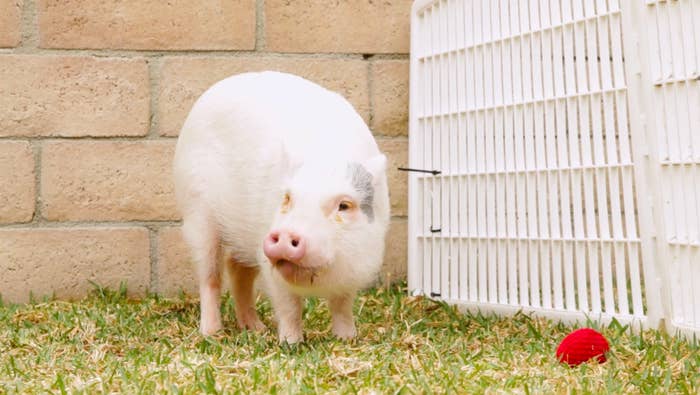 This is Kelly, and she's wanted to own a potbellied pig for as long as she could remember.
She was delighted to learn she would be taking care of Hamlet, a potbellied pig who's kind of a big deal on Instagram, for a whole day.
This is Melanie and Michael, and they're Hamlet's "humans." They went over Hamlet's routine with Kelly and made sure Hamlet had everything she needed for her overnight visit.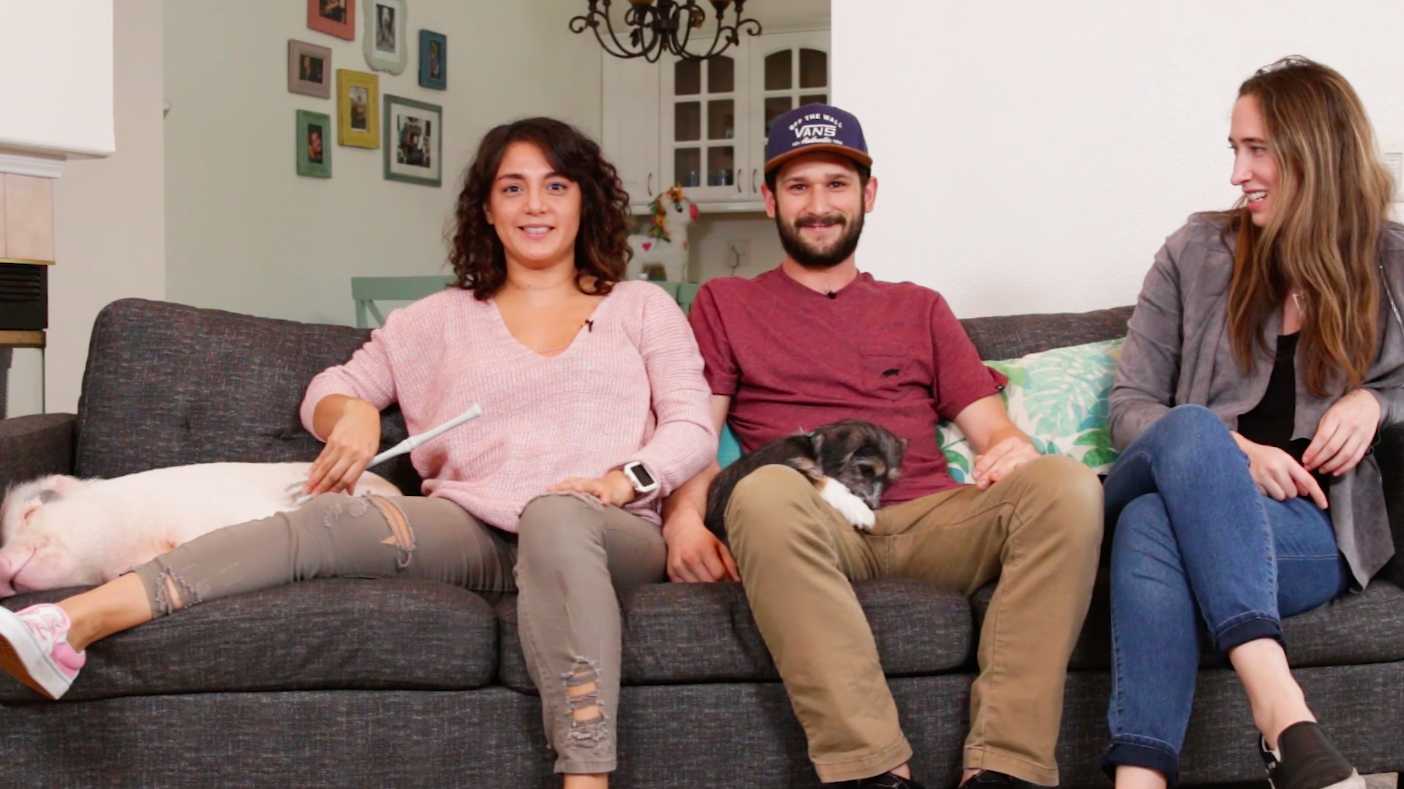 When Melanie first got Hamlet at just six weeks old, she thought Hamlet was a micro mini pig, but then discovered there was no such thing, and she was actually a potbellied pig.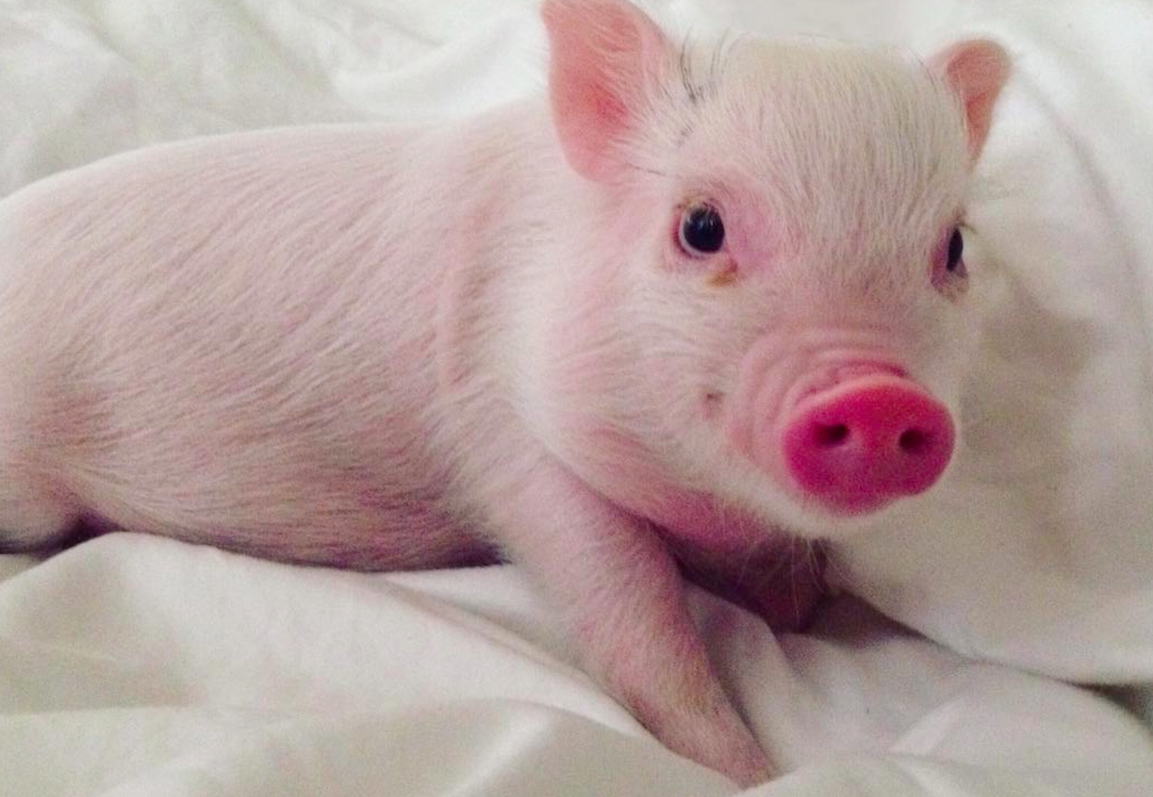 When they got to Kelly's apartment, Hamlet immediately began sniffing out the place and picking up any food crumbs on the ground.
Then Kelly decided to take Hamlet to lunch. But first, she had to put on her harness, which she was warned, was no easy task.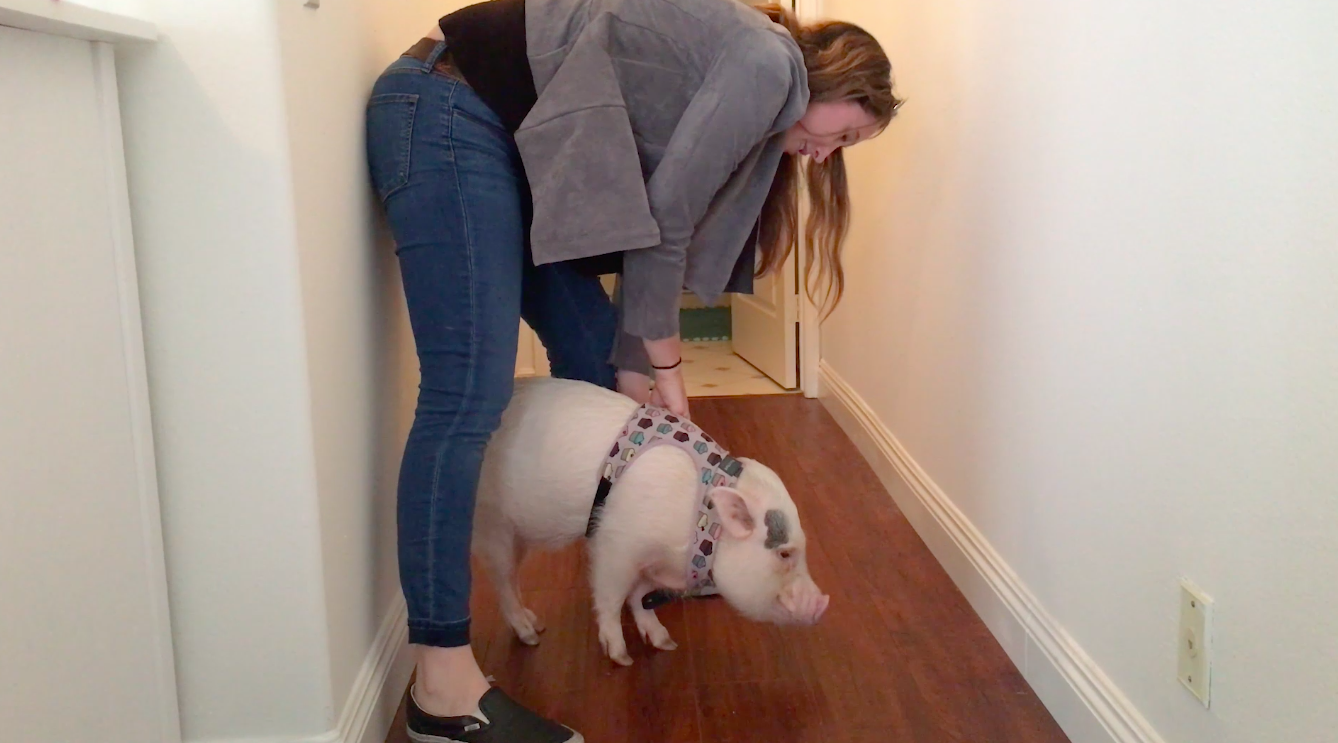 Lunch was a little hectic because it seemed everyone wanted to say "Hi" to Hamlet.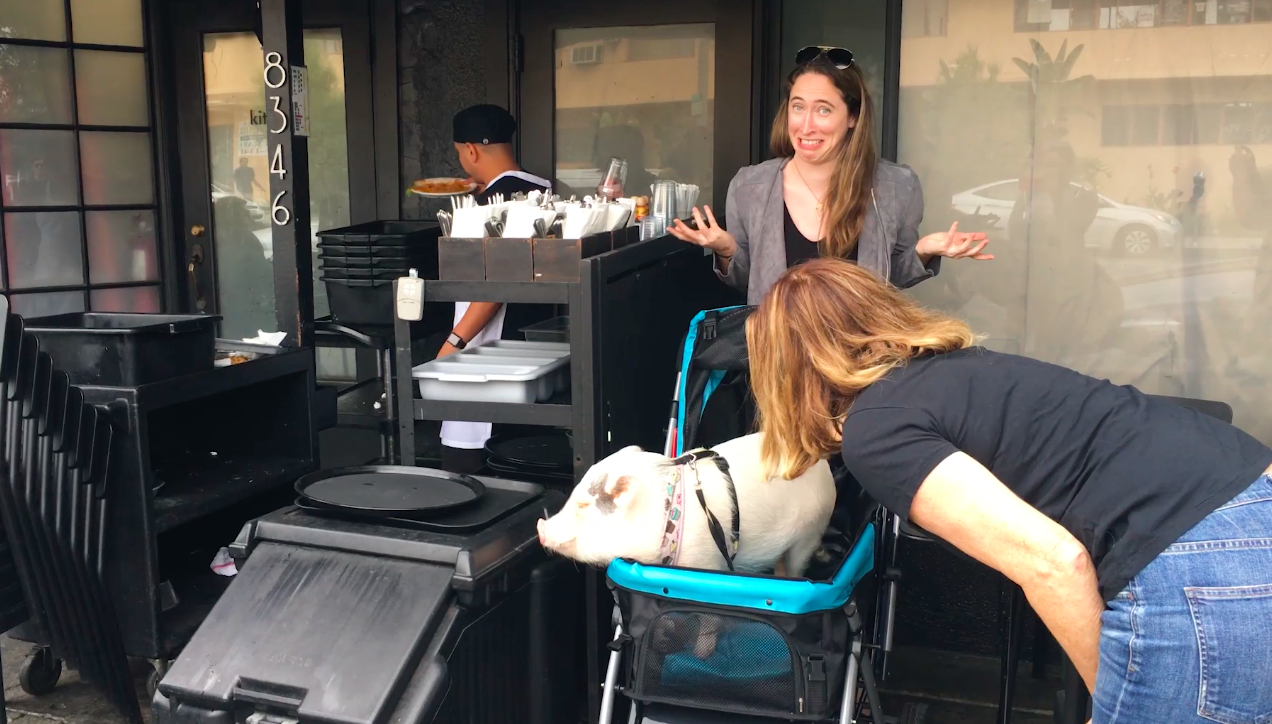 Kelly and Hamlet were getting along splendidly. But they still had a very important task!
Kelly still had to snap a picture of Hamlet in a rockin' outfit for her Instagram account since that's part of her daily routine.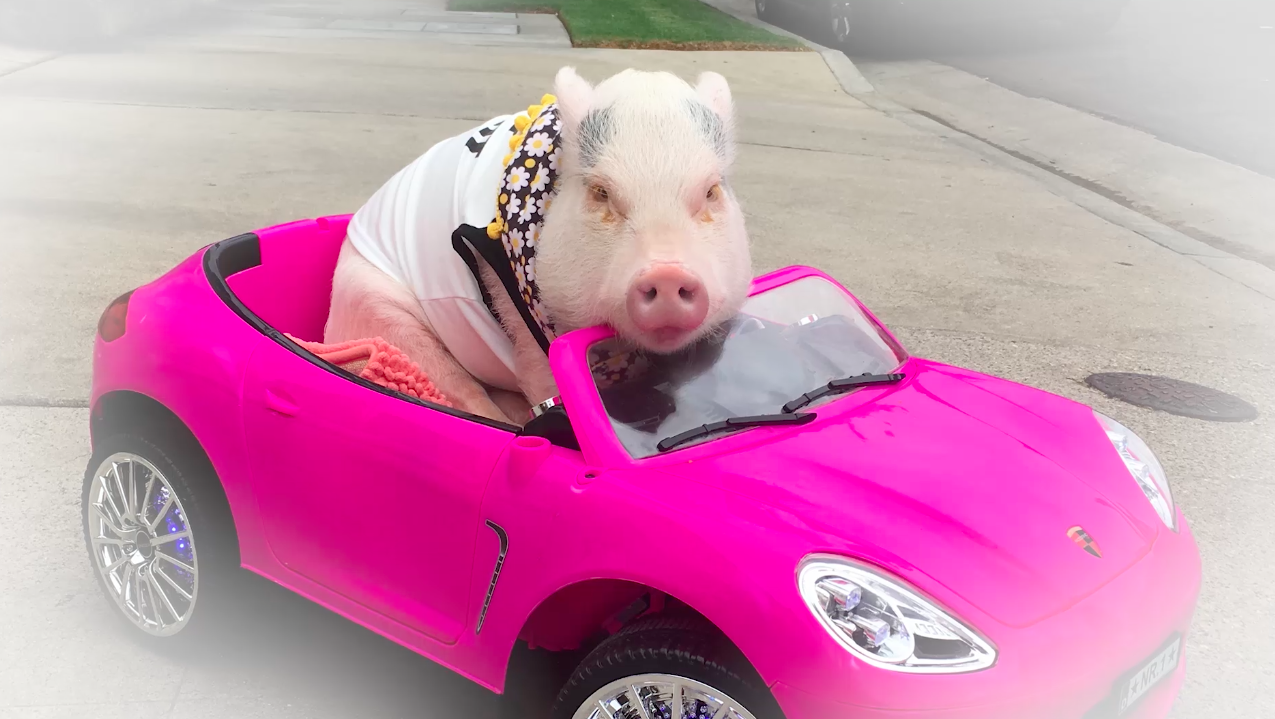 At the end of the day, Kelly said it felt really special to have her dream pet snuggling with her in her bed. Awww.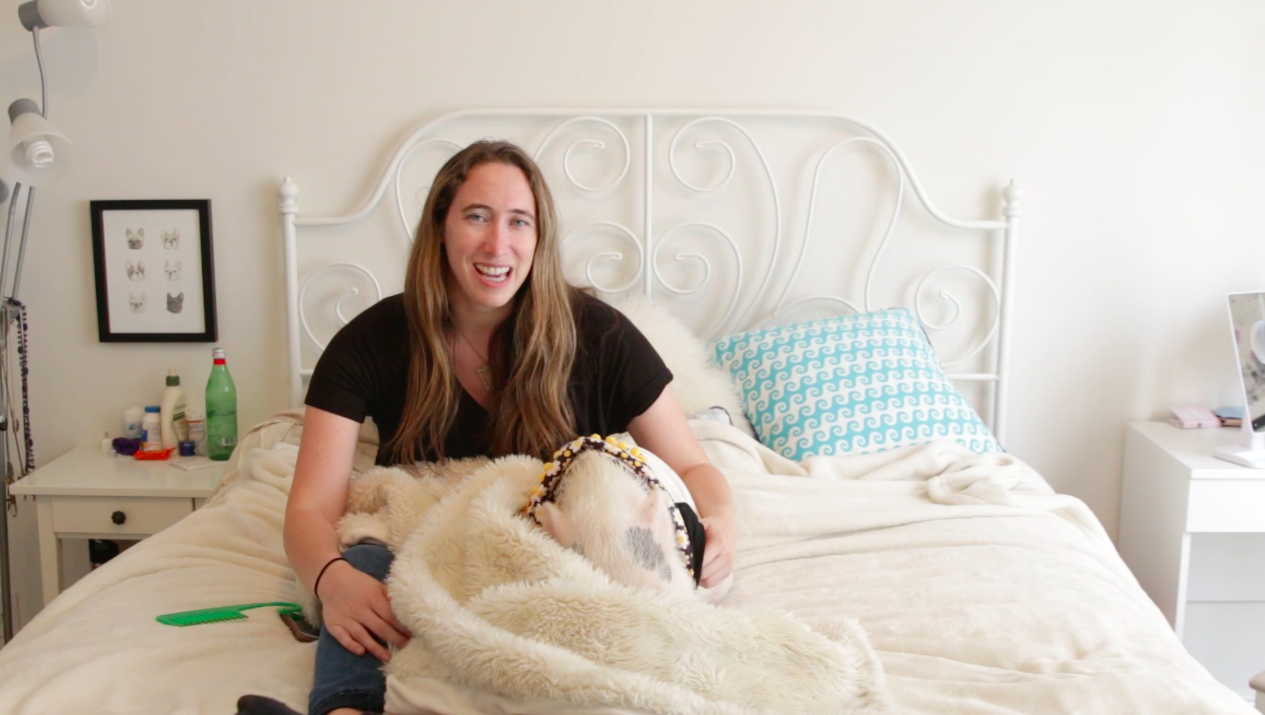 Tbh, we totally get why Hamlet is a pet celebrity.