The Numbers
1,440 lbs of sugar
360 lbs of cocoa powder (from Peru)
420 lbs of organic dark chocolate
8,640 local eggs
8 bakers baking for 4 days
16 people assembling the day of
Who's Brilliant Idea Was It?
Executive Chef Oliver De Volpi of the McGill Student Housing and Hospitality Services department and his team came up with the idea. They then collaborated with the onsite contract food service provider Chartwells and split up the workload into 2 teams. "Our team made half brownie" says De Volpi, "(with the) other half made by Chartwells."
The two teams spent four days each mixing and baking with four bakers working hard to create a delicious tasting fair trade product. "We also got students involved with garnishing, decorating and serving the day of the event. It was our event of it's kind and we were thrilled with the turnout. The trade show and the (brownie) event both gave us great opportunities to highlight fair trade not only on our campus, but also for the province of Quebec." The brownie itself was fantastic as we used all quality ingredients. It would have blown your mind how good the chocolate was!" states De Volpi.
Congratulations to Chef Oliver, the McGill Student Housing and Hospitality Services team and our very own onsite Chartwells team! Job well done executing the World's Largest fair trade (and delicious) brownie!
Preparing over 6,000 Portions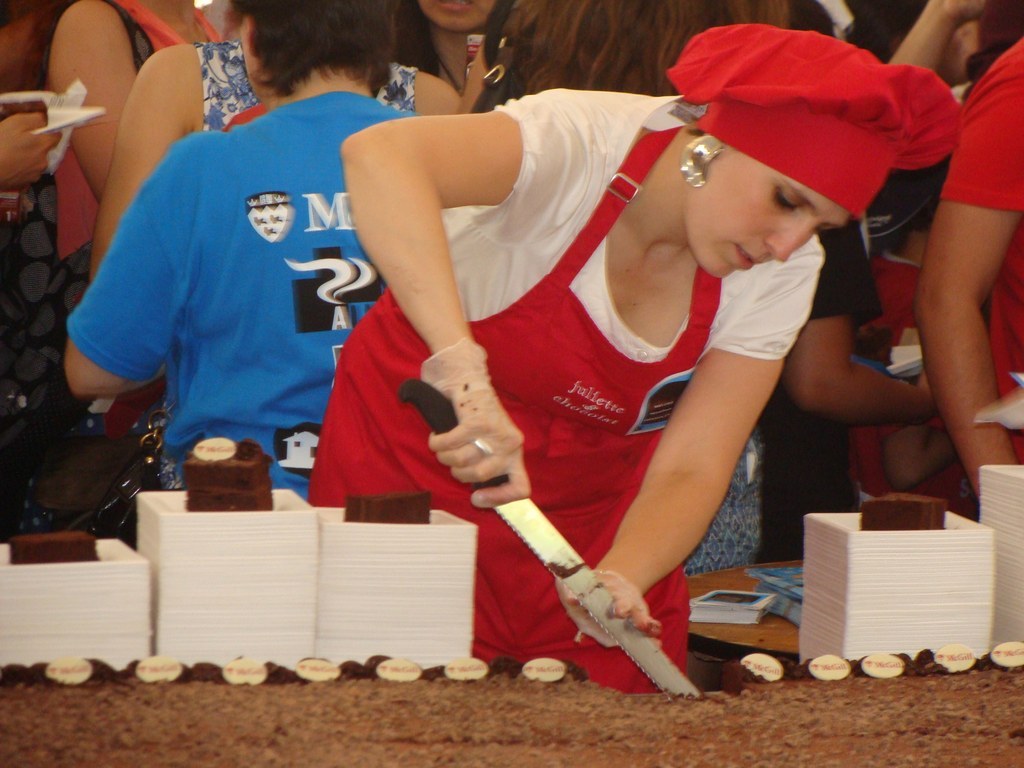 For more info contact McGill Food and Dining Services:
http://www.mcgill.ca/foodservices/contact
This post was created by a member of BuzzFeed Community, where anyone can post awesome lists and creations.
Learn more
or
post your buzz!