Pitbull features on the album version of the track but was replaced by Iggy for the remix.
Iggy also took to Instagram to inform fans that a music video is forthcoming and it looks exactly like you'd expect from the preview:
Whether it will reach the same heights as Nicki Minaj's asstounding "Anaconda" video remains to be seen. But shots? They have been fired.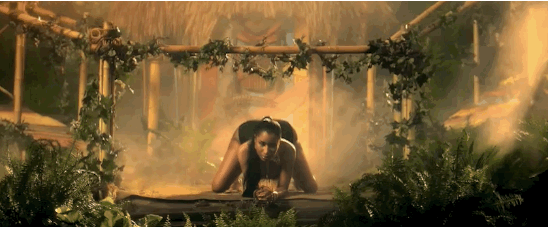 #DoubleBubbleTrouble indeed.