29 Times "The Real Housewives Of Atlanta" Cast Served Up The Best Shade
"Mirror, mirror, on the wall: Who's the shadiest of them all?"
1.
When NeNe showed up to a party at Sheree's house and her name was not on the list. 2.
When DeShawn Show was hosting an event where she would be auctioning off notable Atlanta folks as dates to raise money for her charity. And NeNe, an auctioneer, planned on having fun when she introduced Sheree. 3.
And when NeNe and Kim had a falling out and Kim became friends with Sheree.

4.
When Sheree had a nasty falling out with her party planner. 5.
When Kim was dating a married guy named Big Papa, and Sheree had some thoughts about their engagment. 6.
When NeNe had it out with Sheree. 7.
And when then they had a falling out at the reunion.

8.
When Kenya, a former Miss USA, was shady about shade. 9.
And to answer her question, it might've been Phaedra. 10.
Seriously. 11.
She did not play about Kenya's rear end. 12.
When Porsha Williams offered this gem. 13.
Oh, and when NeNe had this to say about Kenya's twirling. 14.
And this. 15.
When NeNe gave Kenya a new title. 16.
When Phaedra requested the help of a higher power to mend Cynthia's friendship with NeNe. 17.
When NeNe summoned Kim. 18.
When Kandi thought Kenya was doing too much.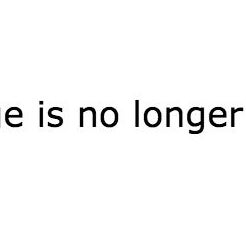 19.
When NeNe didn't approve of texting other people's husbands. 20.
Or of people not being acutely aware of her fabulous shoe collection. 21.
Or of betraying her in a bad wig. 22.
The wig thing is serious. For real. 23.
And when NeNe said she needs a drink to hang with you. 24.
Remember when Kenya shaded Kandi because she got a better room while the ladies were on vacation? 25.
Or when Kandi had to remind Kim of her resume? 26.
Then there was the time Kim had this to say about Kandi's home. 27.
And when Phaedra talked about Kenya's single status. 28.
When Kandi didn't think NeNe remembered her friendship dust-ups. 29.
And when Cynthia gave Kenya a look that said it all.

Thankfully, we'll get more shade when Season 7 premieres. Season 7 of Real Housewives of Atlanta premieres on Sunday, Nov. 9, at 8 p.m. on Bravo.