How Regina King Has Stayed Relevant — And Happy! — In Hollywood For 30 Years
"You have to dream it. You have to say it. And then you have to put in the work to achieve it," said King in an interview with BuzzFeed News. This month King appears in new ABC series American Crime and directs her first episode of Scandal.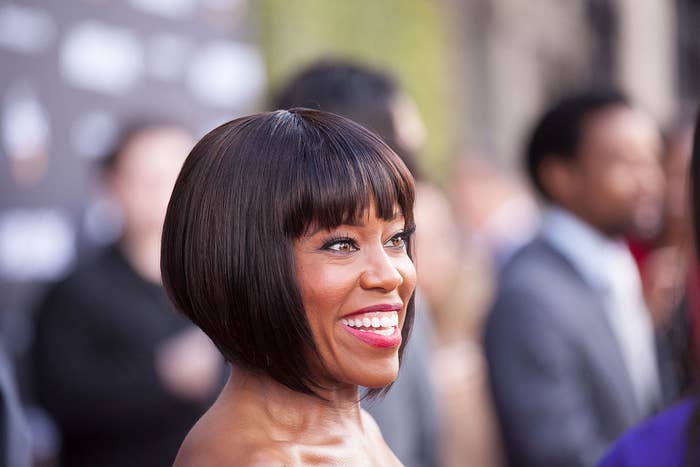 When Regina King walks into a room — any room — a small group of people immediately flock around her. Everyone knows her. Celebrated actors count her as a trusted friend; showrunners Shonda Rhimes and Mara Brock Akil have hired her to direct episodes of their hit TV shows, Scandal and Being Mary Jane, respectively; and people serving hors d'oeurves and cocktails at Hollywood events can often recite lines from her films on command.
King is luminous. And on one day in particular — this time at an event leading up to the 87th Academy Awards — she held court with grace, smiling at friends and fans alike during the cocktail hour at the Essence Magazine Black Women in Hollywood event, where she would be honored later that day with the Fierce & Fearless Award. King has appeared on the magazine's cover four times over the course of her career, and on that day she was celebrated by some of the most famous people in a town full of them. It's apropos that she received this honor in 2015, having managed three decades of consistent work in an industry that often focuses on the newest and the youngest. Before she accepted her award, King struggled to compose herself and contain her emotions. She failed miserably, wiping tears of gratitude from her face with one hand and holding sides from an upcoming episode of Scandal in the other.
If ever there were a career-defining experience, this was it.
"I was overwhelmed," she said weeks later when describing that day in an interview with BuzzFeed News. "I was feeling so full. I go through life truly enjoying life, but not really thinking of all of the things I've done. I am always within the moment."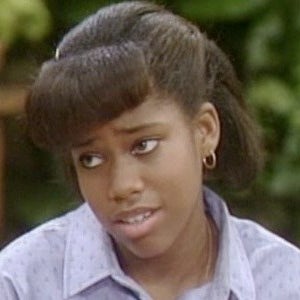 Even if you don't know King personally, you feel like you do. We've been watching her work for years, starting with her first role as Brenda Jenkins in 227, a sitcom that ran from 1985 to 1990 and centered on a middle-class black family in Washington, D.C. Brenda was a boy-crazy, do-gooding, smart-as-a-whip everyday teen who inspired an entire generation of brown girls coming of age in the '80s.
Following a stint at USC to study communications ("what everybody who didn't know what they want to do does when they're in college!" she said with a laugh), King took a 180-degree pivot away from her TV character when she made her big-screen debut as the ghetto girl we all love to quote in 1991's Boyz n The Hood. As Shalika, the only female companion to the neighborhood crew headed by the in-and-out-of-lockup Doughboy (Ice Cube), King delivered around-the-way-girl realness, complete with those trend-inspiring braids that snapped about when she was serving it up unfiltered. This was a shift from the relatable family sitcom King was known for, but it was also a peek into just how good of an actor she is. With Boyz n The Hood, first-time director John Singleton (who earned two Oscar nominations for the film) allowed her talent to be unleashed, and she's followed that game-changing role with countless film and television projects.
King is back on primetime TV this month in two major ways: She's directing an episode of Scandal that airs March 26, and she makes her first appearance on the March 19 episode of ABC's new series American Crime — both shows that have tapped into the unending conversation on race and race relations this season. In Scandal, a multi-episode arc featured Olivia Pope (Kerry Washington), a black woman with a direct line to the White House, being auctioned off to the highest bidder, and in American Crime, the fallout of a single infraction plays out from various perspectives; in many ways, the latter is a series that challenges the way the justice system runs.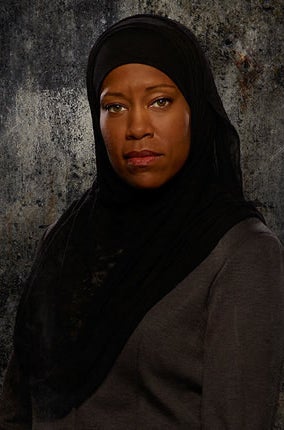 John Ridley, the Oscar-winning creator of the new ABC show, thinks King's experience as a director gives her a one-up as an actor, and vice versa. He considers King perfectly cast as Aliyah Shadeed — a character unlike any seen on television before — because she's able to pull off the complexities of portraying a woman of color who is also a devout Muslim.
"I didn't want this part to be monotone. Regina is a strong person, and she carries herself with such a great deal of confidence, and it was a character that needed someone who had an internal strength," Ridley told BuzzFeed News. "She's phenomenally talented. With most people in entertainment, you have your good times and you have your sallowed times. You give up, and you give in. But to have someone who … has the wherewithal to keep her eyes focused on the things she wants to achieve, and to do things that matter and do things that have meaning, [audiences] see the passion and the emotion that she puts into it."
King mentioned she had to fight against stereotypes and type-casting after 227. Casting directors only saw her as the girl next door, not as an actress capable of handling complex characters. Still, she's never had much of a career slowdown. She was only a year removed from 227's final episode when she appeared as the neck-swiveling Shalika in the film that made stars of Ice Cube, Morris Chestnut, Angela Bassett, Laurence Fishburne, and Cuba Gooding Jr. She followed that role with a string of other Singleton-directed projects that were pivotal to documenting the contemporary black experience of the 1990s, Poetic Justice and Higher Learning.
"It was coincidental in some ways. But intentional in the regard that I was choosing things that spoke to me. I grew up in that era. And Singleton was writing things that were on point for our generation," King said. "Those things that young adults or teenagers were going through in the 'hood of L.A. were the same struggles in other parts of the country. Kids wanting to go to college and experiencing racism or separation in college."
King has often said that she learned a lot while on the set of 227, especially from Marla Gibbs, who became iconic for her role as Florence, the snappy tell-it-like-it-is maid in CBS' long-running The Jeffersons. King's Boyz co-star Ice Cube said she was similarly generous with him in what was his first acting role.
"Regina is the kind of actress that whatever you give her, she's going to turn it into gold. Give her one line, a whole monologue, she's going to blow it up and it's going to be memorable and effective and good and funny," rapper, actor, and producer Ice Cube, who also worked with King in Higher Learning and Friday, said in an interview with BuzzFeed News.
King's transformation continued, and by the late '90s, she was a fully realized actor, playing empathetic football wife to Gooding in his Oscar-winning role in 1996's Jerry Maguire, Bassett's little sister in How Stella Got Her Groove Back, and Will Smith's nontrusting wife in Enemy of the State. She nailed it with perhaps one of her most emotionally complex roles as Ray Charles' long-suffering lover Margie Hendricks in 2004's Ray, a film that won Jamie Foxx an Oscar.
"It's the perfect storm. It wasn't necessarily planned that way, but I am thankful to the universe that it rolled out that way. It's harmonious, and people are recognizing that the directing is not a vanity thing," King said. "Because American Crime is happening, people are aware that I am still an actor. A lot of actors that have turned director that are very successful, they don't act, really. Acting is on the backburner. When I started directing, one of the things that I told my representation was that I want to build my directing career to where my acting career is. And I don't want my acting career to suffer while doing it."
That's a tall order for someone with a body of work that goes back 30 years, but King is up for the challenge.
At 44, King has achieved something nearly impossible in her industry: the rare transformation from child actor to relevant Hollywood power player — both as a performer in high-profile projects and as a burgeoning director. It's a feat that would be challenging for anyone in this line of work, but for a black woman it's almost unheard of.
"It's a really great time for black actresses right now, but there's a small number of those who also can direct," Cori Murray, entertainment director for Essence magazine, told BuzzFeed News. "There's not enough of us behind the camera. She's a celebrity, but she's willing to take that step back and guide a whole new generation of actors. You think about what Angelina Jolie is able to do; know that Regina has been quietly doing those same things all along too."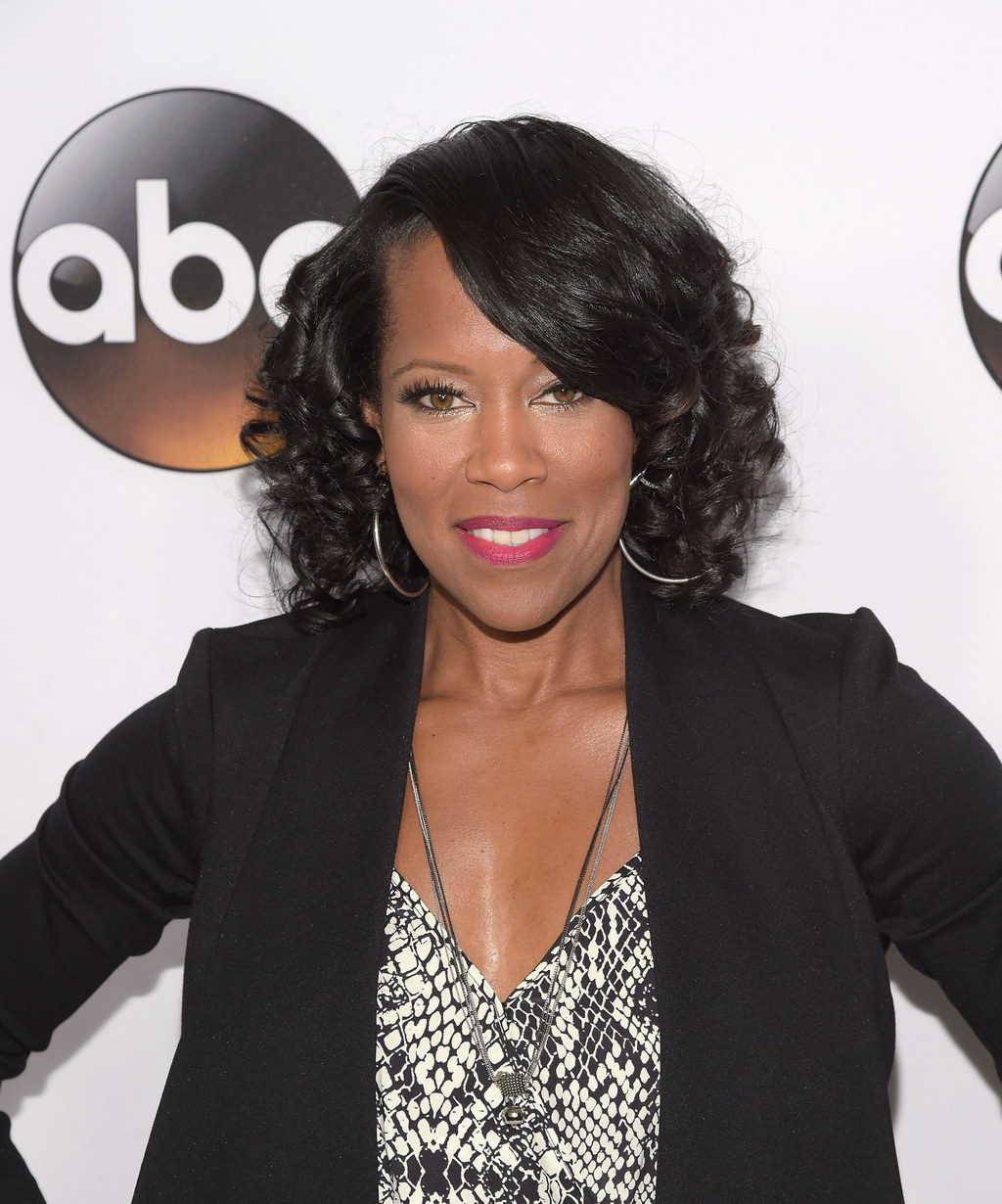 The fact that King was able to transition so seamlessly into adulthood — and in such a major way, given she's co-starred in some of the biggest portrayals of black life in cinema — is attributed to her selection of roles. Her choices continue to be varied, and at times even provocative or unexpected. She voiced brothers Riley and Huey Freeman in Adult Swim's racially charged hit The Boondocks, a show that used the N-word unapologetically and tackled issues like racial identity, stereotypes, and conflicts in a mostly white suburb.
"I'm reminded of the things my mother taught me: Speak it into existence," she said, assessing the longevity of her career. "You have to dream it. You have to say it. And then you have to put in the work to achieve it. Don't lose that vision. You might change the plan, but don't lose the vision."
And King is still dreaming. There's more to check off her list ("Thirty years is a blessing, but I still feel pretty young!" she added): She is seeking a distributor for a film she recently directed, Let The Church Say Amen, and is hoping for the chance to direct a studio feature. Her goal of directing a larger feature doesn't seem so far out of reach. After all, last TV season, Ava DuVernay directed an episode of of Scandal,, and she became the talk of the 2015 award season for her film Selma.
King, who will co-host Black Girls Rock! on BET with Tracee Ellis Ross next month, points out that directing has challenged her in a way that acting doesn't: It has made her more confident, and she wants more of where that came from.
"More than anything I try to stay happy," she said. "Happiness is a choice."