11 Ways To Become A Successful Reality TV Star, According To NeNe Leakes
Bloop.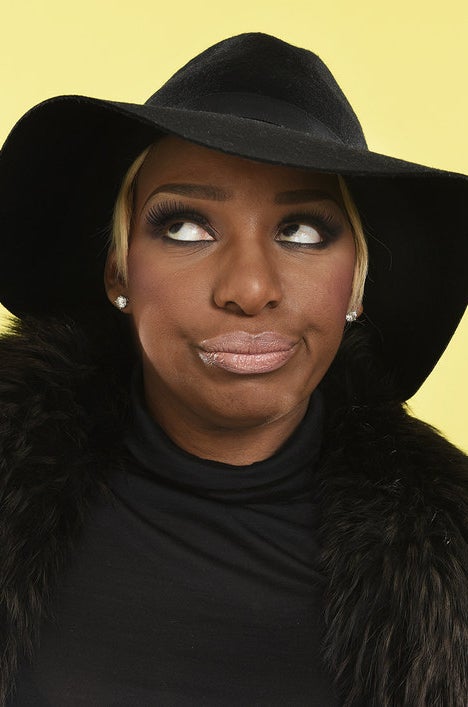 NEW YORK — Love her or hate her, NeNe Leakes makes for fantastic television. The Real Housewives of Atlanta star is a shoot-from-the-hip type, and the fact that she gives it to you straight, no chaser, is the key reason she dominates reality TV.
It's no wonder she's the lone original cast member remaining on Real Housewives of Atlanta, which first premiered in 2008 and has since become the archetype for the many black reality shows that have popped up all over the cable network landscape. In fact, the current Season 7 premiere was the most-watched premiere in Bravo history, bringing in more than 3.8 million viewers.
And Leakes is also continuing her reign as queen on the series with her snappy confessional quips and in-your-face one-liners week after week. But over the course of the show's seven seasons, Leakes has proven she's good for more than a quick chuckle. She's stepped outside of the unscripted world and has landed roles in big Las Vegas acts (appearing in Cirque du Soleil's Zumanity), on Broadway (as the wicked stepmother in Cinderella), and on television (with a recurring role on Glee). She also launched a clothing line for HSN, which sold out in a day.
Clearly, NeNe Leakes is doing something right. In the middle of RHOA's seventh season, Leakes stopped by BuzzFeed News' New York office to offer some advice on how to thrive on reality TV, something she's often asked about. One day, when she's done with reality TV, she may host seminars, she said. But until then, read on below for some of Leakes' wisdom.
1. Be true to you and don't listen to the haters.
"It's very difficult to be in the public's eye. You get judged all the time. It's bittersweet. I just try to remain NeNe and be as humble as I can."
"There was no Love & Hip Hop, Hollywood Wives, or whatever. There were no African-American shows like that with ensembles. We just came on the scene and just did whatever. We had no handbook. We had nothing to look at. I remember looking back at some old footage from Season 1 — we were sitting in the interviews, half makeup done. Now, these girls have all of us to look to so they know now when they're sitting in an interview, they need to look a certain way."
3. Know that you will be edited.
"They don't really show the whole 360. They don't show the soft side sometimes. I don't think they really show the vulnerable side of me. I don't think that they show how big of a heart I have. But I guess people think I'm cool. They obviously do because I get people all the time saying, 'Hey NeNe! I would love to have drinks with you!' So obviously, they think that I'm cool enough to have a drink with!"
"Some of the reality shows we watch can be very, very negative. There's a lot of physical fighting. I'm not interested in that. I've never been in a physical fight on our show ever. I honestly don't feel like you need to stoop to the level of physically fighting on camera. For what? There is no check that's big enough for that. I certainly have had my moments of arguments on the show. But physically fighting to me is crossing the line. I don't think that it helps your image, and I don't think that you can open up doors or opportunities when you're doing things like that."
5. Think beyond reality TV.
"You should do something you enjoy doing when you're on the show. So many of the girls, when I watch them on these shows, I want to just reach through the screen and tap them on the shoulder and be like, 'Why are you doing that?! Why are you saying that?!'"
6. Don't expect anyone else to take care of you.
"I feel like a lot of [women] come on these shows to look for the next hot guy, or the guy with money, like they don't really have the brain to do other stuff. They're always looking for somebody to take care of them. I am not looking for anybody to take care of me. I love being independent. Because I don't like the control of telling me what I can do."
"I think that these girls are in competition with who can wear the longest weave. They all look the same. What are you doing different than the other girl? Really, nothing. Everybody has a long, black weave. Who can wear 30 inches? Who can wear 40 inches? Parted down the middle. Straight. What else is going on? They all are the same."
"You need to have the 'it' factor all the way around. A lot of them are banking on 'I'm cute.' Well, cute ain't going to work, honey. Cute don't pay no bills. It doesn't get you jobs. If you ain't got a brain or nothing, that just really doesn't work. A lot of them are just there to figure out how long their weave can be. That's all I see, child. That's why my hair's short and blonde. I stand out."
9. Don't follow the pack.
"The industry for a brown girl, it's very different than for a vanilla girl. We have to walk through different doors. We have to carry ourselves a different way. We are perceived very differently in the industry. Sometimes, somebody vanilla could do the exact same thing I'm doing [yet] I would get judged. So we have to do different things. I think at some point, I thought to myself, I know that I got to take a different road. I got to do something different. I was just like, 'OK, well since everybody is going to the right I'm going to go left.'"
10. Be honest. Even when it hurts.
"Sometimes, you get to a place where you're just like, 'Listen, I don't feel like lying.' You ask me, I tell you. I don't feel like trying to sugarcoat this. Sometimes the truth hurts. My husband said, 'Well, maybe you just don't have to say everything.' Maybe not. But sometimes I do ... I just tell them what time it is and just be like, 'Look, there's no need for me to hold anything back.' I feel like I don't have anything to lose."
11. Know when to walk away and when to stay put.
"When you do a show by yourself, that's a lot of pressure. You are the entertainment. I've been offered my own show. [But] I don't want the pressure. You need people around you to balance off of and play off of. Housewives is an amazing platform. We have millions of viewers. I'm known from that show. I started there. I can't say that I will remain full time all the time. I feel like I always want to be able to play. I always want to see the show do well. So, in order for the show to do well, I feel like I can't... I don't want to abandon the show. When the time comes for me to totally step away, I'm sure I will. I just don't know when."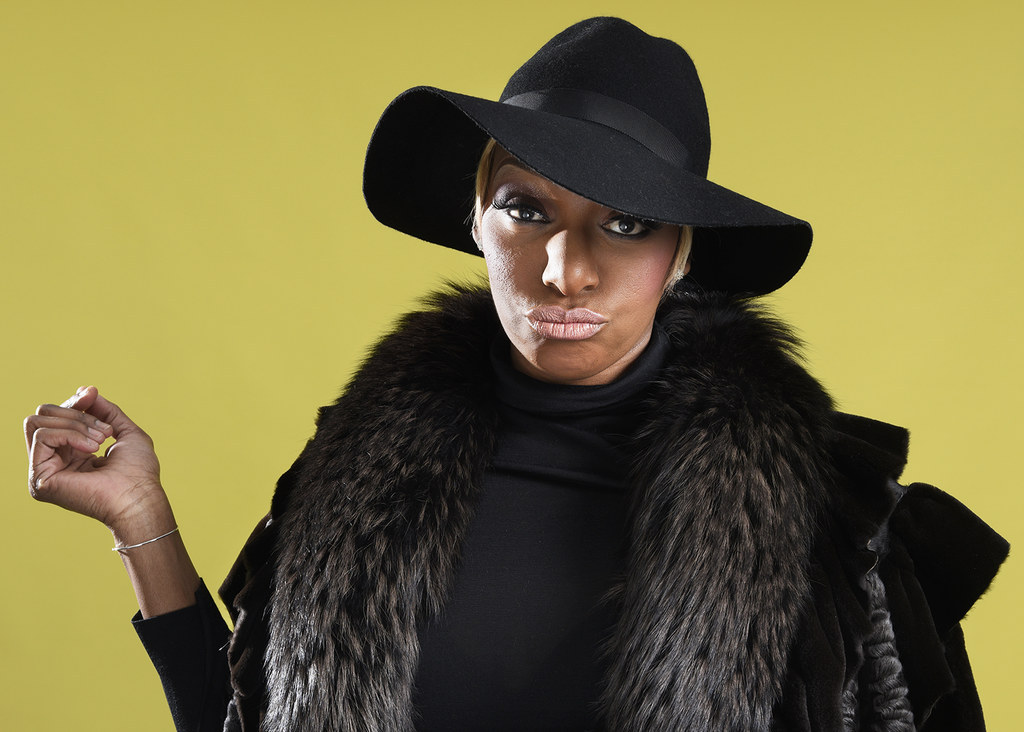 Real Housewives of Atlanta airs Sundays at 8 p.m. on Bravo.