Meet The Latest "Being Mary Jane" Love Interest
Before NFL running back Thomas Q. Jones romances Gabrielle Union's Mary Jane on the hit BET series, he gave BuzzFeed News some of his best dating tips.
by
,
This is Thomas Q. Jones, the newest love interest on BET's Being Mary Jane.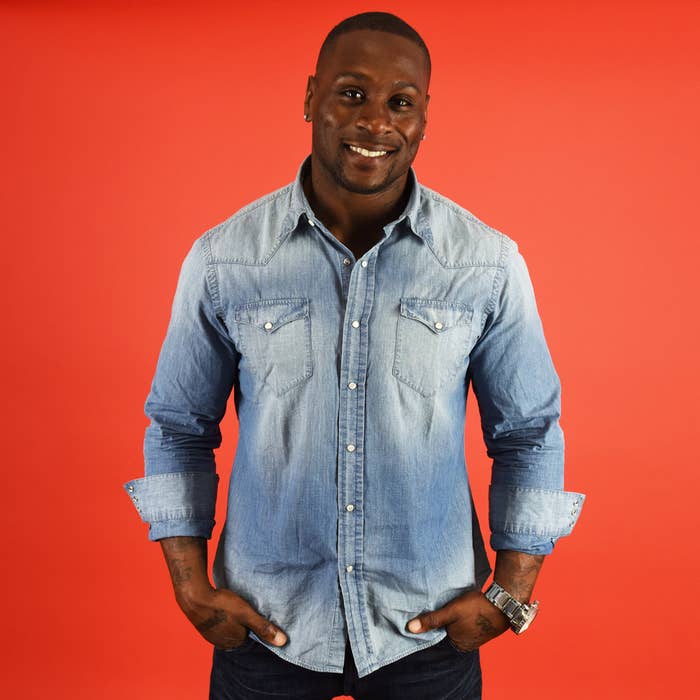 In honor of Mary Jane's many faux pas, BuzzFeed News had Jones share his reactions to some of her strangest blunders.
1.
When you find out the girl you were dating froze your semen...
2.
When she's caught up on her ex…
3.
When she constantly wants what she can't have…
4.
When you realize she's color-struck…
5.
When she doesn't put the phone down while she's on a date with you…
6.
When she embarrasses and disses your friend(s) at a dinner party…
7.
When she keeps bringing up old shit….
8.
When you discover her last relationship was an affair (and she was OK with it) ...
9.
When all she has is babies on the brain…
10.
When you find out she went to your mutual friends to ask about you (years after you broke up)…
11.
When you find out she drowns her love woes in liquor…
Then we asked him about a few scenarios, not Mary Jane specific.
12.
When you reveal your favorite TV show is Golden Girls and she squints her nose up at you ...
13.
When you tell her your favorite actor is Morgan Freeman and she asks you who that is…
14.
When you discover on the fourth date, your date has bad breath...
15.
When you find out she's allergic to your cat...
16.
When she doesn't know a thing about football…
Catch Jones on Being Mary Jane, which airs Tuesdays at 10 p.m. on BET.
(You're welcome.)