13 Reasons Country Girls Do It Better
Dolly Parton is your idea of a feminist icon.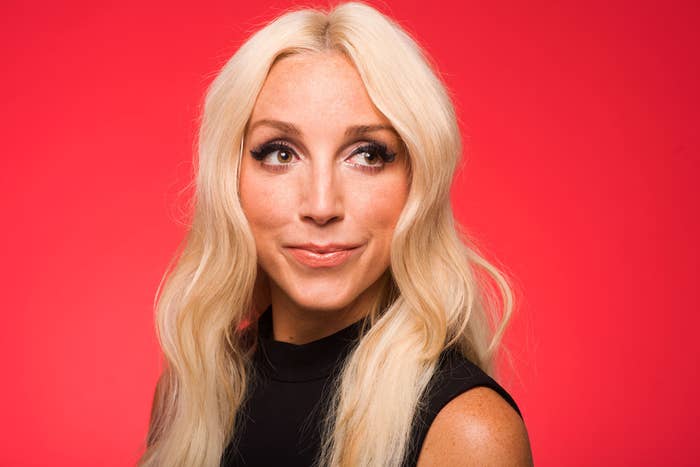 Ashley Monroe is a country girl, through and through. The Tennessee native has been helping Nashville's best and brightest reach the top of the country charts for years; writing and harmonizing with superstars like Blake Shelton, Jason Aldean, and BFF Miranda Lambert. While her solo material has been met with more modest success, her latest album, The Blade, has all the makings of an instant classic. Darkly irresistible, the record revisits the neotraditional sound that made her 2013 effort, Like A Rose, a cult classic without once sounding like a retread. To celebrate, we recently invited the 28-year-old singer-songwriter by our offices in New York and asked her what makes country girls like her tick.
1. You stand by your man and expect him to stand by you.
2. Dolly Parton is your idea of a feminist icon.
3. There's at least one cowboy hat in your closet.
4. Your motto is play hard, pray hard.
5. Y'all is the only pronoun you need.
6. You've been known to rock camo on occasion.
"I did once with Blake [Shelton] and Miranda [Lambert]. It was unnatural!"
7. Sweet is the only acceptable way to serve tea.
8. You need wide open spaces — they give you room to make some big mistakes.
9. You've always wanted to toke up with Willie Nelson.
10. You live in overalls and cut-offs.
11. You know the importance of a home-cooked meal.
12. One of your best friends is named Jack and the other one is named Jim.
13. You are a staunch believer in #BigHairDon'tCare.
14. You can cut someone down to size with a single "God bless."
15. Tomatoes are your favorite part of any salad.