It doesn't matter if you're a college kid at a dorm-room rager or a world-famous rockstar at an awards show: There's nothing quite like dance-singing to your favorite song with a red Solo cup in your hand.
The Foo Fighters' frontman was caught getting down to Lionel Ritchie while clutching a red Solo cup by the show's reaction cam.
Where did he get a red Solo cup from? No idea!
What was the red Solo cup filled with? Irrelevant.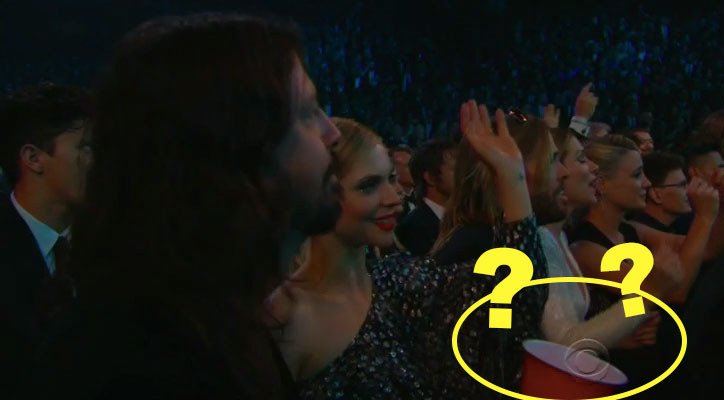 All that matters is that Dave Grohl is one of us and we are all Dave Grohl.