Tina Belcher Throws A Dance Party In Sleater-Kinney's New Video
As strong, smart, sensual women are known to do.
In unlikely but amazing pairings, today feminist rock icons Sleater-Kinney joined forces with the Bob's Burgers team to produce an animated video for their song "A New Wave."
The clip begins with the Olympia-born band appearing in Tina Belcher's bedroom.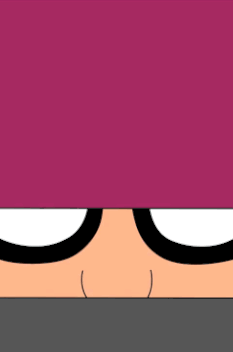 Of course Tina has a copy of No Cities to Love!
And things quickly take a turn for the psychedelic.
But the Belcher siblings are into it.
Because what's more fun than an animated dance party?
And if there were ever any doubt, Carrie, Corin, and Janet slay just as much in two dimensions as they do in three.