In unlikely but amazing pairings, today feminist rock icons Sleater-Kinney joined forces with the Bob's Burgers team to produce an animated video for their song "A New Wave."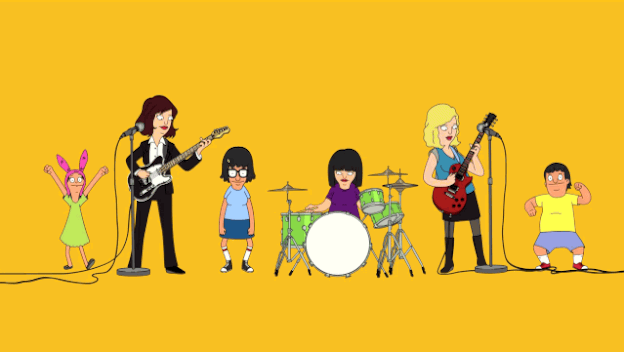 The clip begins with the Olympia-born band appearing in Tina Belcher's bedroom.
Of course Tina has a copy of No Cities to Love!
And if there were ever any doubt, Carrie, Corin, and Janet slay just as much in two dimensions as they do in three.