 Unlike the vapid barefoot fantasies that move country bros to song, Maddie Marlow and Tae Dye aren't tan-legged Juliets content to shut-up and ride shotgun. They're real girls living in the real world. That's something the 20-year-old singer-songwriters' first single, "Girl In A Country Song," made exceptionally clear. The playful but pointed track established Maddie and Tae as one of the genre's most promising new acts and now, a year after its release, the girls are making good with Start Here, a lush, harmony-filled debut album that proves once again that girls singing country songs are a lot more interesting than girls that get sung about.
Recently, Maddie and Tae stopped by BuzzFeed's offices in New York to do what they do best: drop honesty bombs. The collaborators-slash-besties got real about female friendship, revealing 17 things girls only tell their BFFs.
1. She'll always tell you if you've got that salad you ate for lunch stuck between your teeth.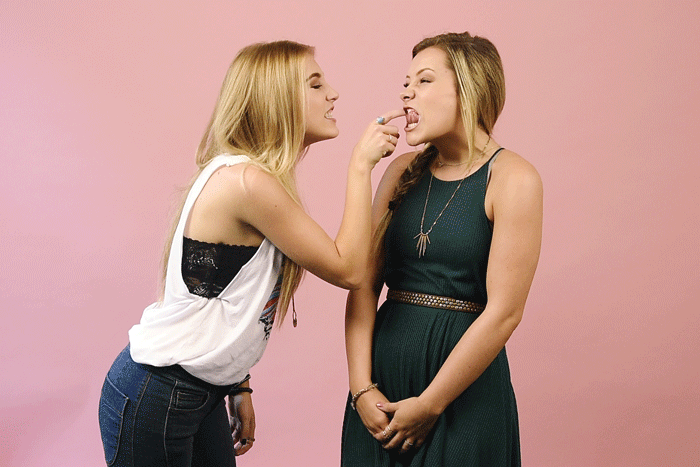 She might even fish it out for you!
2. You're not afraid to tell her about that weird cartoon crush you had in elementary school.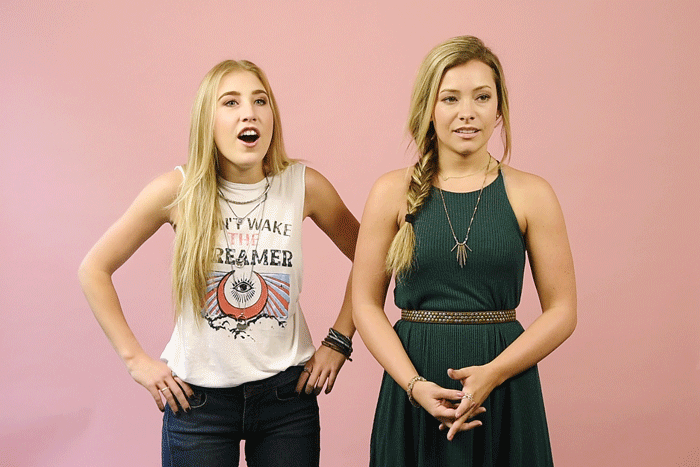 3. She's always on booger-detection duty.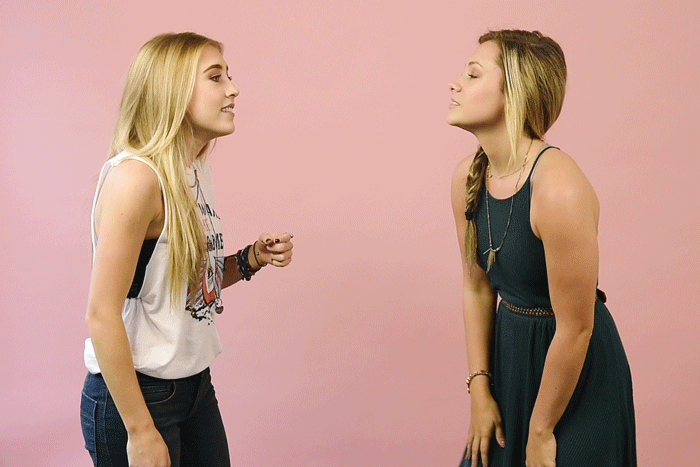 4. You don't hesitate to tell her when her hair needs a touch-up.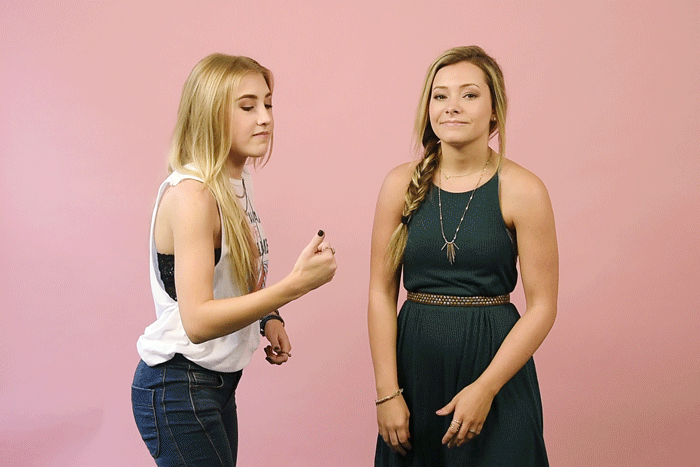 5. If she smelt it, you will confess to having dealt it.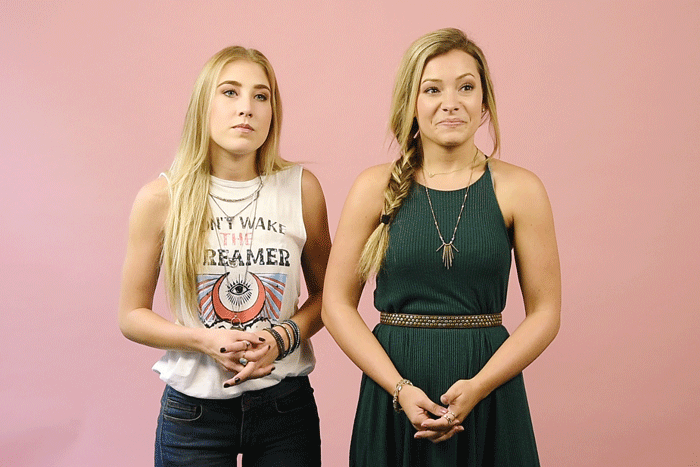 6. You don't have to explain yourself when you text "Netflix and chill?"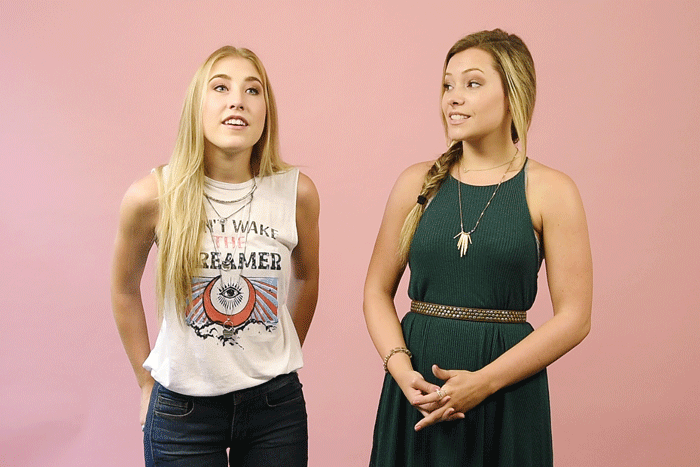 7. She'll let you in on all of her make-up secrets.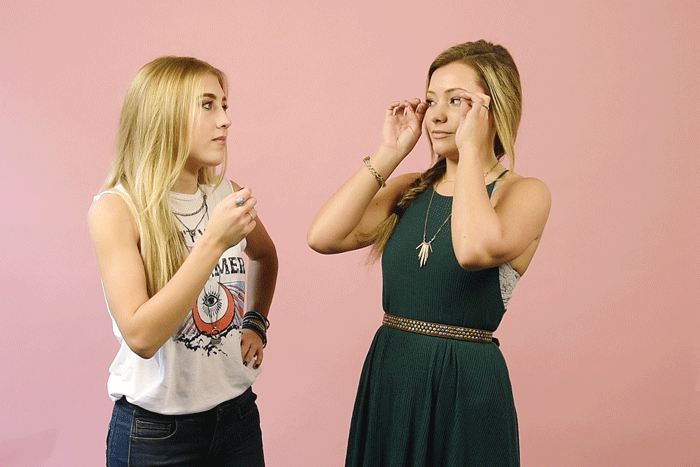 8. You tell her the passwords to all over your social media accounts — just in case.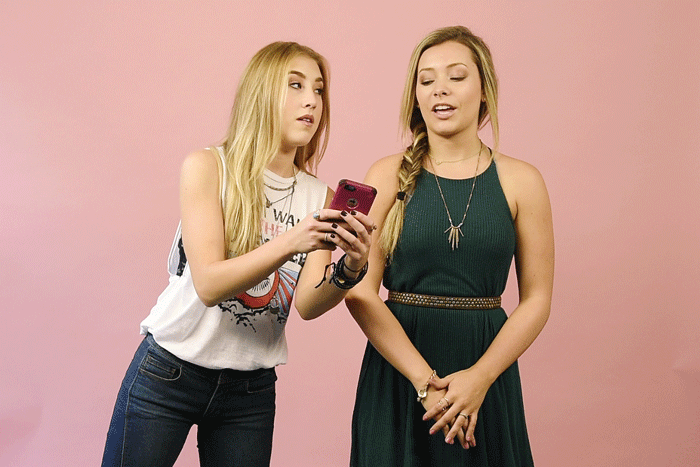 In the event of an emergency, she's agreed to purge all of your embarrassing DMs.
9. She tells you the real reason she hasn't spoken to her mom in over a week.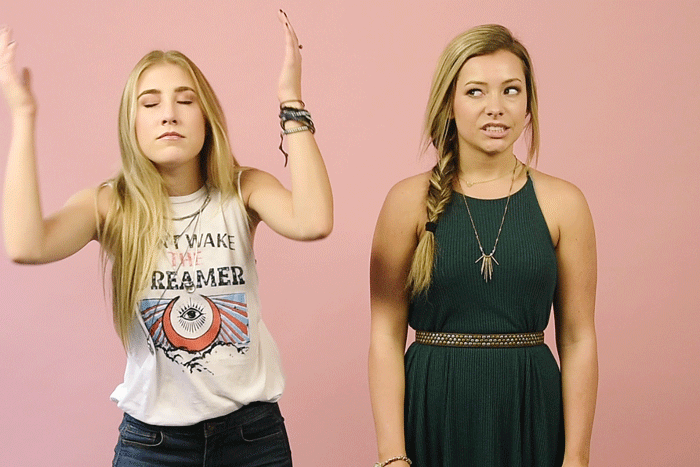 10. You're always there to talk her out of a bad haircut.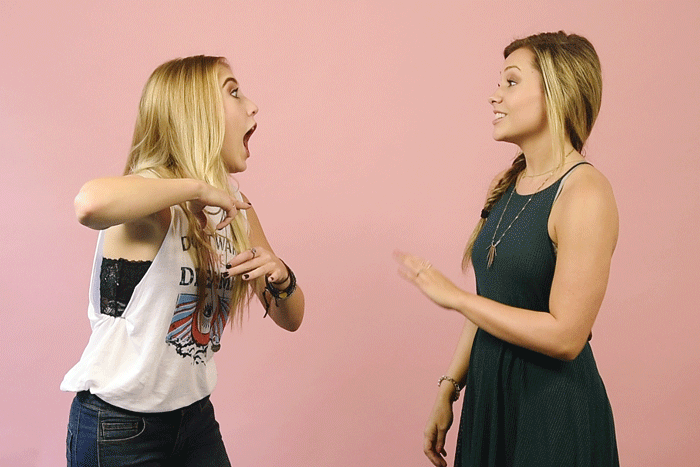 11. She's not afraid to tell you exactly what goes down during that time of the month.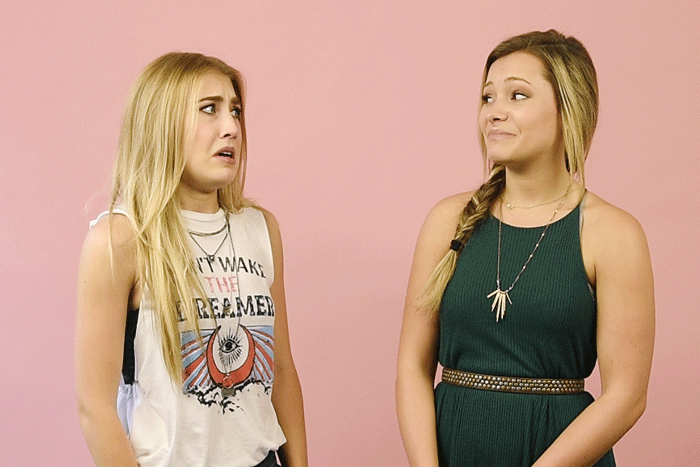 12. You know you can read her those obnoxious, couple-y text messages your boyfriend sends you.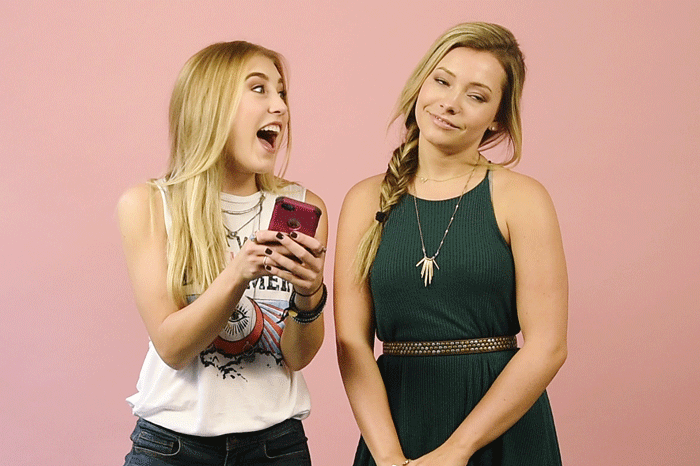 Sometimes, she'll even try to feign excitement.
13. She knows exactly how much money you're earning, saving, and spending.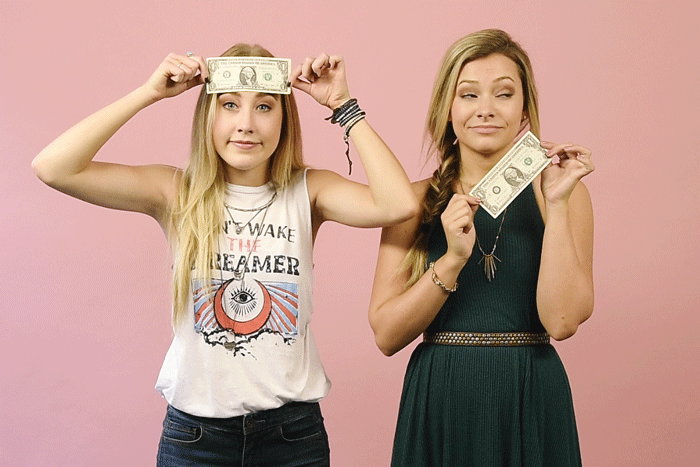 14. You talk her down every time she freaks out over her crush's vague texts.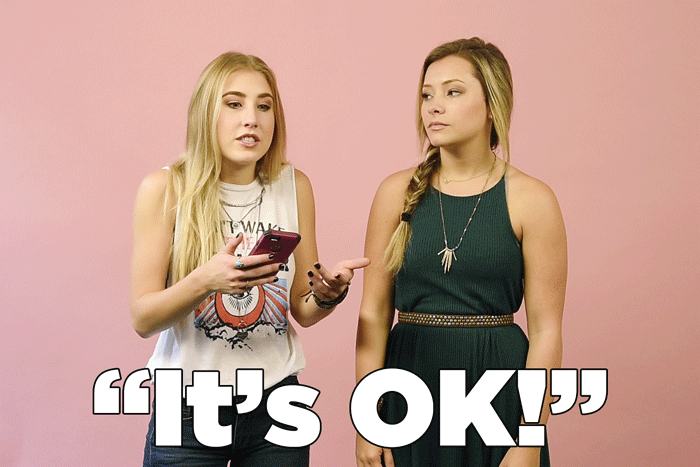 15. She'll tell you all about that recurring dream she has about high school.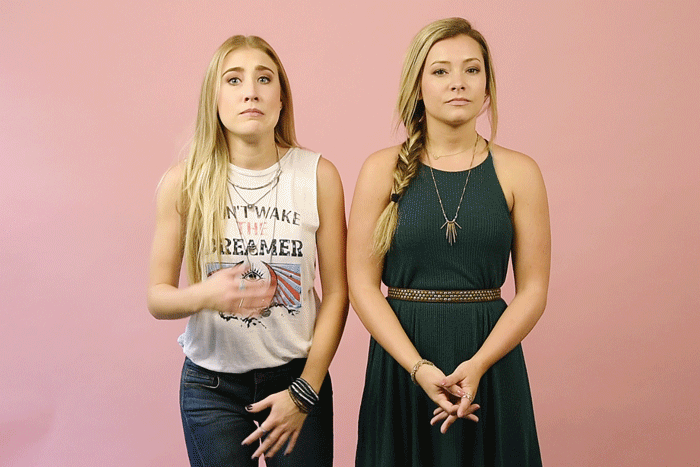 16. You know exactly how many selfies she has to take to get a usable one.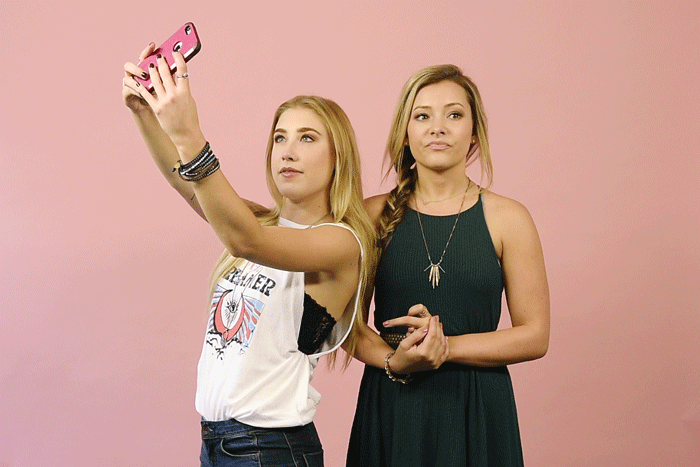 And that's information you'll take with you to your grave.
17. "I love you more than air."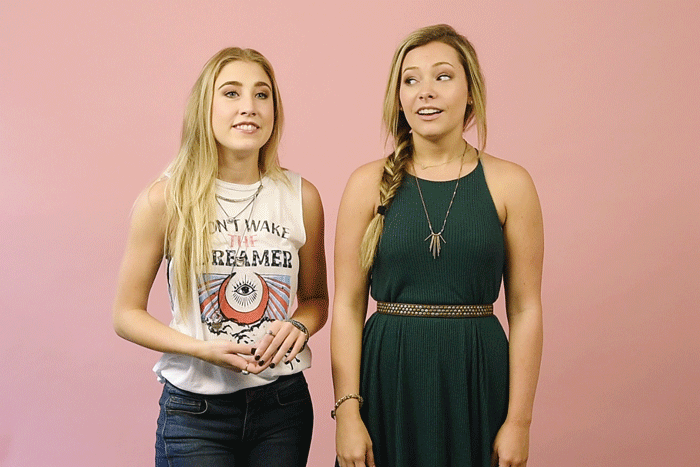 Maddie and Tae's album Start Here is available on iTunes now.