Music fans and art history majors unite!
Illustrator Eisen Bernardo has created a new Instagram project that will appeal to pop stans and classical art nerds equally.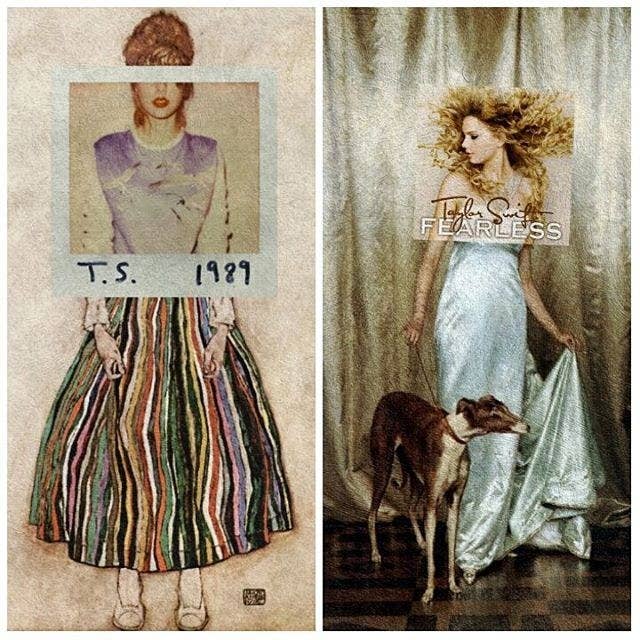 If you've spent any time on art Tumblr, you've probably seen images from Bernardo's popular Mag+Art project, which mashes up magazine covers with scenes painted by artists like Botticelli, Ingres, Klimt, and Picasso.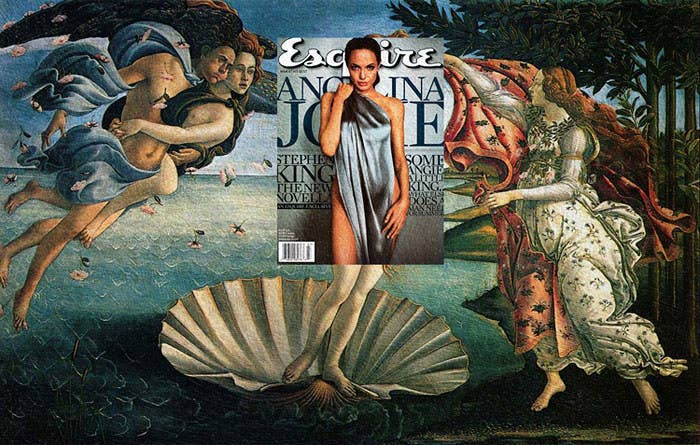 Recently, however, the Filipino artist has started a new project called Album+Art, which is exactly what it sounds like: album covers merged with classical masterpieces. It's pretty great!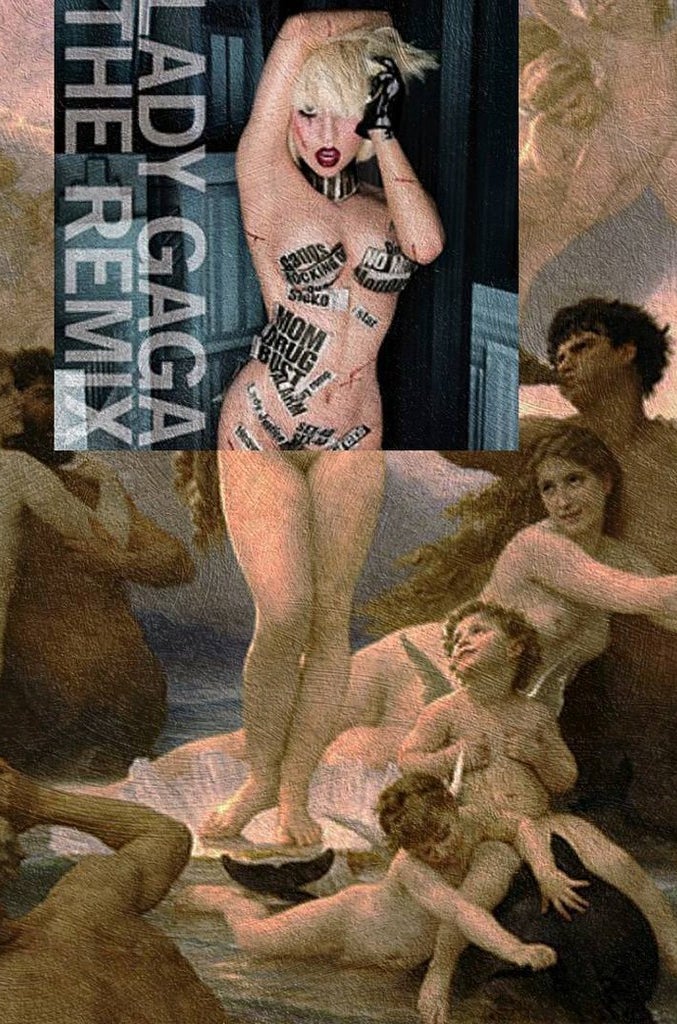 Country singer Eric Church as the farmer in Grant Wood's American Gothic? Yes, please!
Britney Spears as a lady in Vittorio Reggianini's La Soirée? Gimme, gimme more!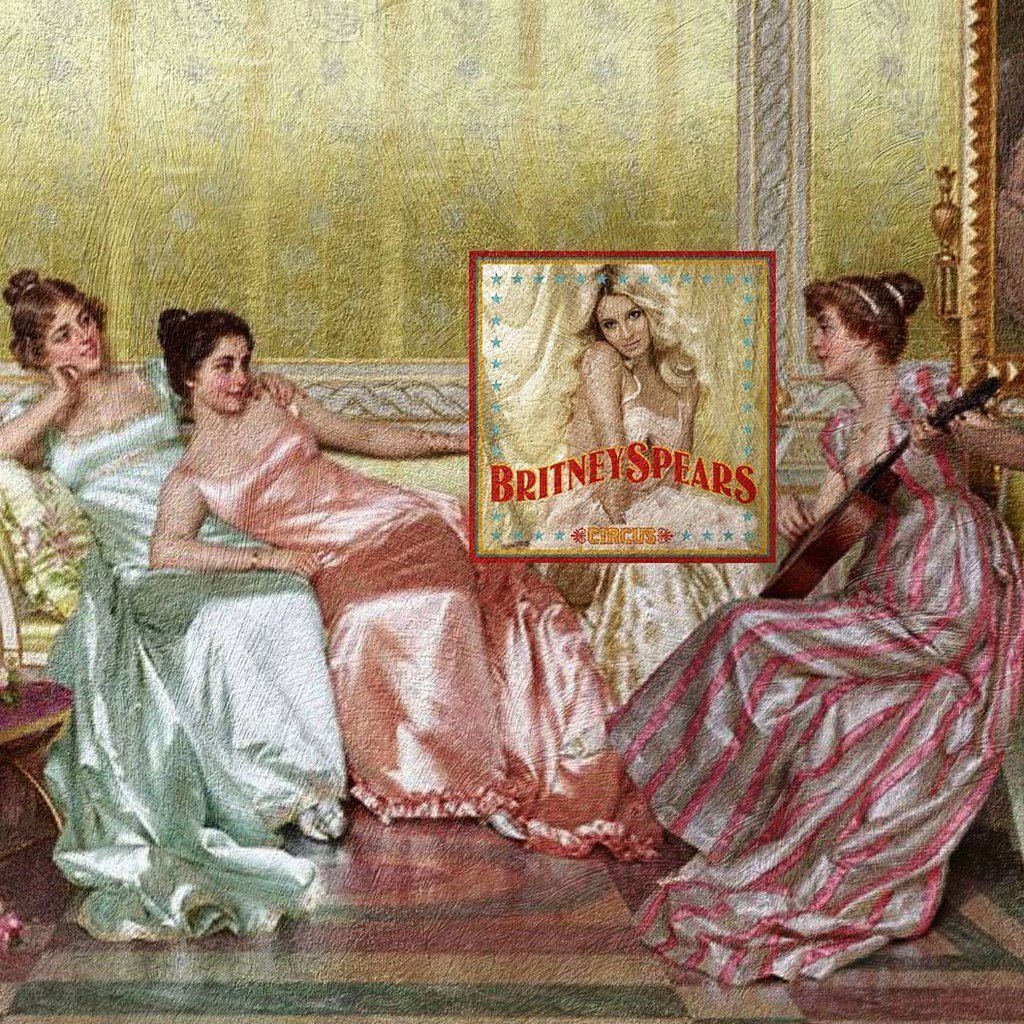 Beyoncé done up Albert Joseph Moore style? **Flawless.
Drake plus An Irritable Appeal by John Bagnold Burgess? Nothing was the same.
Check out albumplusart on Instagram for more iconic mashups!