48 Surprising Facts About Disney Singers
Do you know which Selena Gomez song was written by Britney Spears?
1. Mike WiLL Made It originally intended to give Miley Cyrus' "We Can't Stop" to Rihanna.
2. The Jonas Brothers' "Lovebug" was inspired by the movie Juno.
3. Selena Gomez's Bollywood-inspired "Come & Get It" was originally written for Rihanna.
4. Demi Lovato chose to collaborate with Cher Lloyd on "Really Don't Care" because her younger sister is a fan of the British pop star.
5. Raven-Symoné's debut single "What Little Girls Are Made Of" was written and produced by Missy Elliott.
6. Ashley Tisdale donated a portion of the proceeds from her single "You're Always Here" to St. Jude Children's Research Hospital.
7. According to Vanessa Hudgens, her debut album title V is supposed to stand for both "Vanessa" and "variety."
8. "Come Clean" songwriter Kara Dioguardi revealed in her book A Helluva High Note that she always cringes when she hears Hilary Duff sing the "I'm coming" bridge. "She was like 13," Dioguardi said. "That was just wrong."
9. Miley Cyrus' hit "Wrecking Ball" was written during sessions for Beyoncé.
10. Nick Jonas claims he wrote the Jonas Brothers' "SOS" in under 10 minutes.
11. Katy Perry wrote and sang background on Selena Gomez's "Rock God."
12. In 2004, Haylie Duff and Paris Hilton publicly feuded over a Kara Dioguardi-penned song called "Screwed."
13. Demi Lovato's song "Made in the USA" was written for R&B singer Blair Perkins but was reworked for the pop singer after a Hollywood Records' executive heard the song and fell in love with it.
14. Will.I.Am of The Black Eyed Peas co-wrote Hilary Duff's 2006 single "Play With Fire."
15. The Lesley referenced in Miley Cyrus' "See You Again" is her childhood bestie, Lesley Patterson.
16. Aly & AJ recorded an entire indie-pop album with Lana Del Rey producer David Kahne under the name 78violet. The project leaked in mid-2014 and was never released.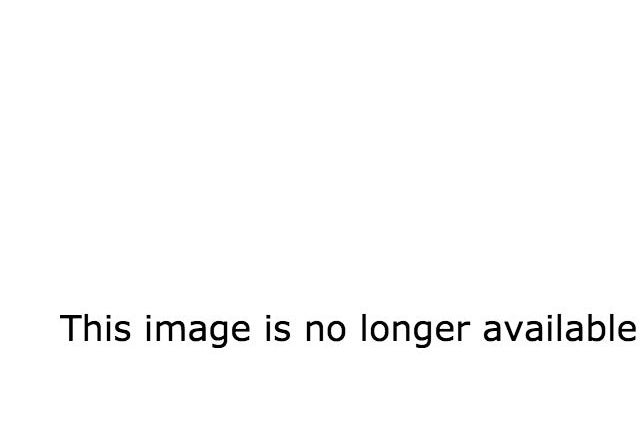 17. In 2005, Hilary Duff wrote three songs with then-boyfriend Joel Madden: "Wake Up," "Beat of My Heart," and "Break My Heart."
18. Producers Mike WiLL Made It and Sean Garrett considered adding Nicki Minaj and Gwen Stefani to Miley Cyrus and Britney Spears' kooky duet "SMS (Bangerz)."
19. Selena Gomez's "Whiplash" was a reject from Britney Spears' Circus album, co-written by the pop icon herself.
20. Joe Jonas co-wrote the John Legend song "Dreams."
21. Missy Elliott is featured on Demi Lovato's Unbroken song "All Night Long."
22. Demi Lovato recorded a version of "Skyscraper" in Spanish even though she doesn't speak the language.
23. Canadian singer-songwriter FeFe Dobson wrote Miley Cyrus' pop-rock single "Start All Over."
24. Prince served as the inspiration for the Jonas Brothers' "Burnin' Up."
25. British pop star Jessie J wrote Miley Cyrus' hit "Party in the USA."
26. Vanessa Hudgens' Spring Breakers role inspired her 2013 YLA-featuring single "$$$ex."
27. The Jonas Brothers' wrote "Paranoid" with Cathy Dennis, the songwriter behind Katy Perry's "I Kissed A Girl" and Britney Spears' "Toxic."
28. Jennifer Lopez wanted to record Selena Gomez's song "Save the Day" for her album A.K.A..
29. In 2008, Aly & AJ wrote songs with Weezer's Rivers Cuomo and Heart's Nancy Wilson for a Hollywood Records album that was ultimately scrapped.
30. Hilary Duff's comeback single "Chasing the Sun" was written by singer-songwriter Colbie Caillat.
31. Lil Wayne was featured on the official remix of Joe Jonas' second single "Just in Love."
32. Miley Cyrus is wearing ex-boyfriend Nick Jonas' medical alert necklace in the music video for "7 Things."

33. Joe Jonas recorded an entire "Hall & Oates-y" solo album with Robert Schwartzman of Rooney that never got released.
34. An early version of Selena Gomez's "Love Will Remember" featured a voicemail recording from ex Justin Bieber.
35. Nick Jonas helped produce a song on Zendaya's debut album even though the stars had never met.
36. Two songs from Hilary Duff's first album Metamorphosis were used as theme songs by MTV reality shows; "Come Clean" was the intro to Laguna Beach and "Sweet Sixteen" was the opening tune for My Super Sweet Sixteen.
37. The trippy music video for Nick Jonas' "Jealous" was directed by New York-based pop artist Peter Tunney.
38. The Jonas Brothers co-wrote six songs on Demi Lovato's debut album Don't Forget.
39. Sinead O'Connor's "Nothing Compares 2 U" served as the inspiration for Miley Cyrus' scandalous "Wrecking Ball" video.
40. Michael Keaton's son Sean Douglas co-wrote Demi Lovato's hit "Heart Attack."
41. Chris Brown co-wrote Joe Jonas' solo debut "See No More."
42. Hilary Duff changed the lyrics to "So Yesterday" to remove a reference to giving the middle finger; "why flip the bird that's already flown away" became "I'm just a bird that's already flown away."
43. Bridgit Mendler's sophomore album was delayed when her laptop crashed and she lost all the new songs she had been writing for it.
44. P!nk publicly criticized Selena Gomez for temporarily painting horses violet for a music video.
45. It was Nick Jonas' idea to break up the Jonas Brothers.
46. Before becoming a pop star in her own right, Kesha worked as a songwriter and gave Miley Cyrus a track called "Time of Our Lives."
47. Swedish pop star Sahlene released a sexually-charged version of the Kara DioGuardi-penned "Little Voice" three years before Hilary Duff recorded a cleaned up version for her debut album.
48. Nick Jonas served as the musical and creative director for Demi Lovato's Neon Lights Tour.