When Katy Perry promised a face-melting halftime surprise at yesterday's pre-Super Bowl press conference it seemed impossible that any booking could possibly live up to her hype.
Our jaws don't drop for just anyone, you know.
It looks like Katy beat the odds, however, because a source told the Associated Press that Katy's mystery guest will be none other than rap legend Missy Elliott.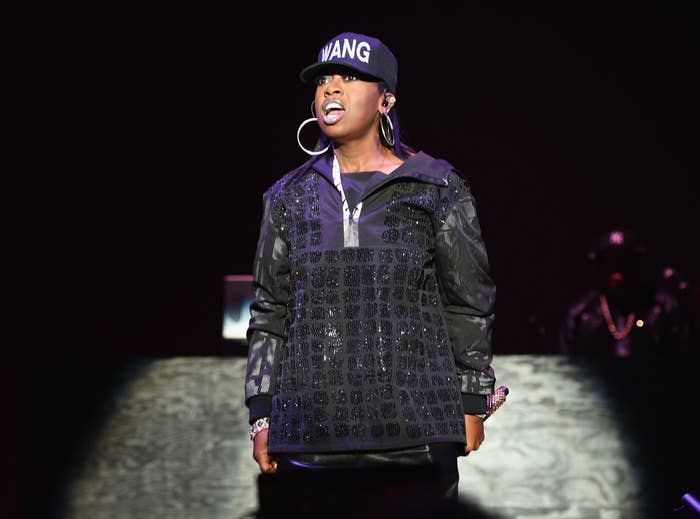 Sunday's show will actually be the second time these two have joined forces — they collaborated on a remix of Katy's single "T.G.I.F." back in 2011.
While there's no question that it's Katy's show, we hope Missy gets at least a couple bars to herself.