This Is What Adele's Collaborators Have To Say About Her Third Album
Haven't you heard the rumors?
Rumor has it, Adele's highly-anticipated third album is set to drop some time next month.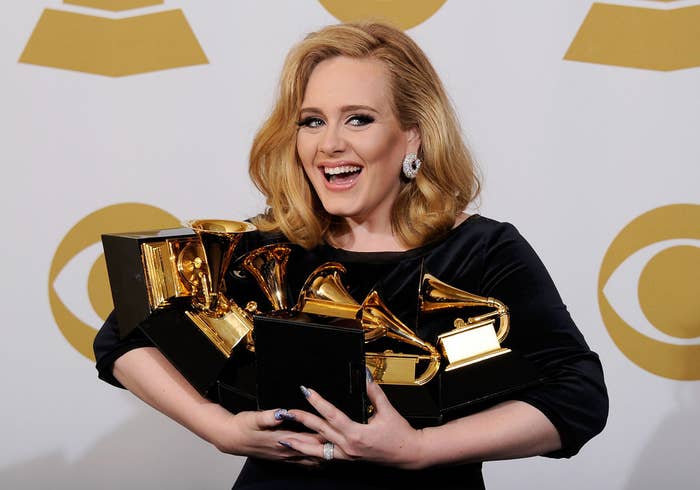 While most of the writers and producers working on the project appear to have taken a vow of silence, a few brave collaborators have spoken to the press about what they've heard so far.
1.
Paul Epworth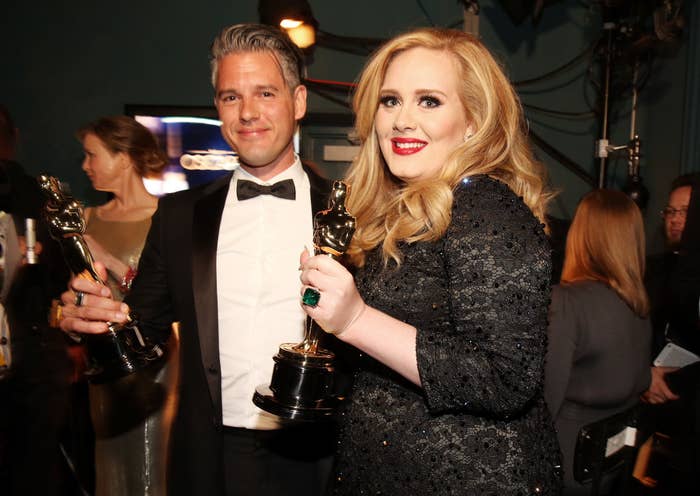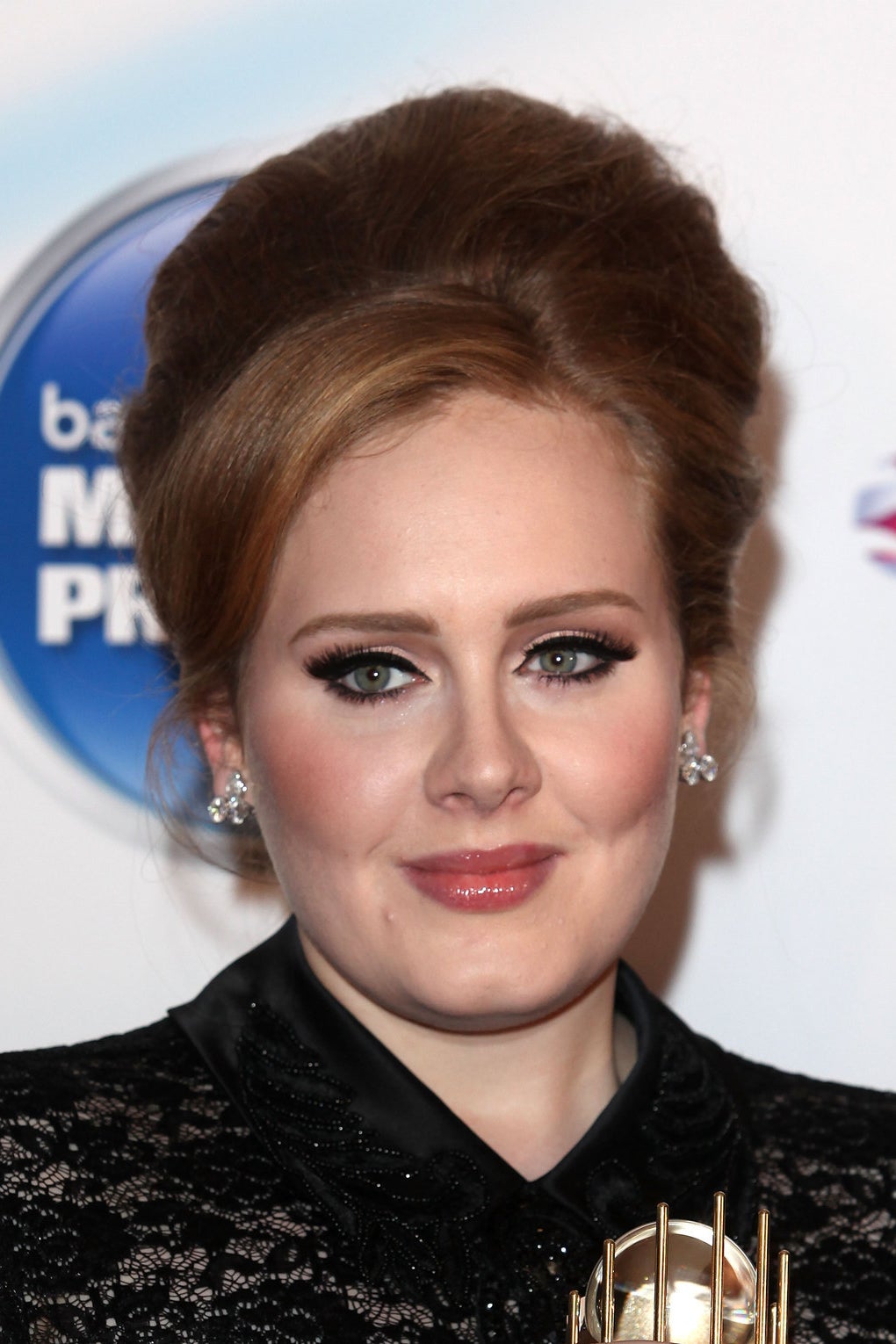 Last month, the Australian singer-songwriter revealed that her latest single, "Alive," was originally intended for Adele. "We wrote three songs in two days and none of them made the cut," she explained during an interview with Ryan Seacrest. "I said to her, 'Do you mind if I pitch ["Alive"] to, let's say, Rihanna?' She said, 'Yeah, but can you take my vocal off it because I don't want my vocal floating around out there on a demo.' And I was like, 'Sure.' So I went and recut the vocal and everybody in my life was like, 'You can't give this away to anybody.'"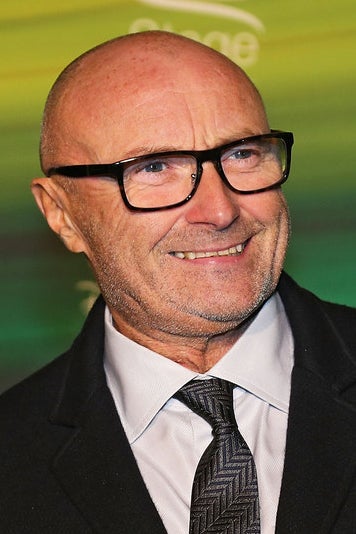 While Phil Collins told Rolling Stone that he had "just started to work with Adele" in January of last year, he had lost touch with the superstar by October. "She gave me a piece of music to finish and at first I didn't know if I'd failed the audition as I didn't hear back from her," the singer told Q magazine. "She said, 'No, no, I'm moving house and the baby's taking up a lot of my time, I'm not actually doing anything at the moment.'" Collins continued to hear rumors about the album, however, leading him to conclude "I'm not on it."
In July, Ed Sheeran told Capital FM that while he hadn't heard Adele's third album for himself, "everyone I know who've worked on it is just like, 'Dude… that record!' Apparently, it's really good."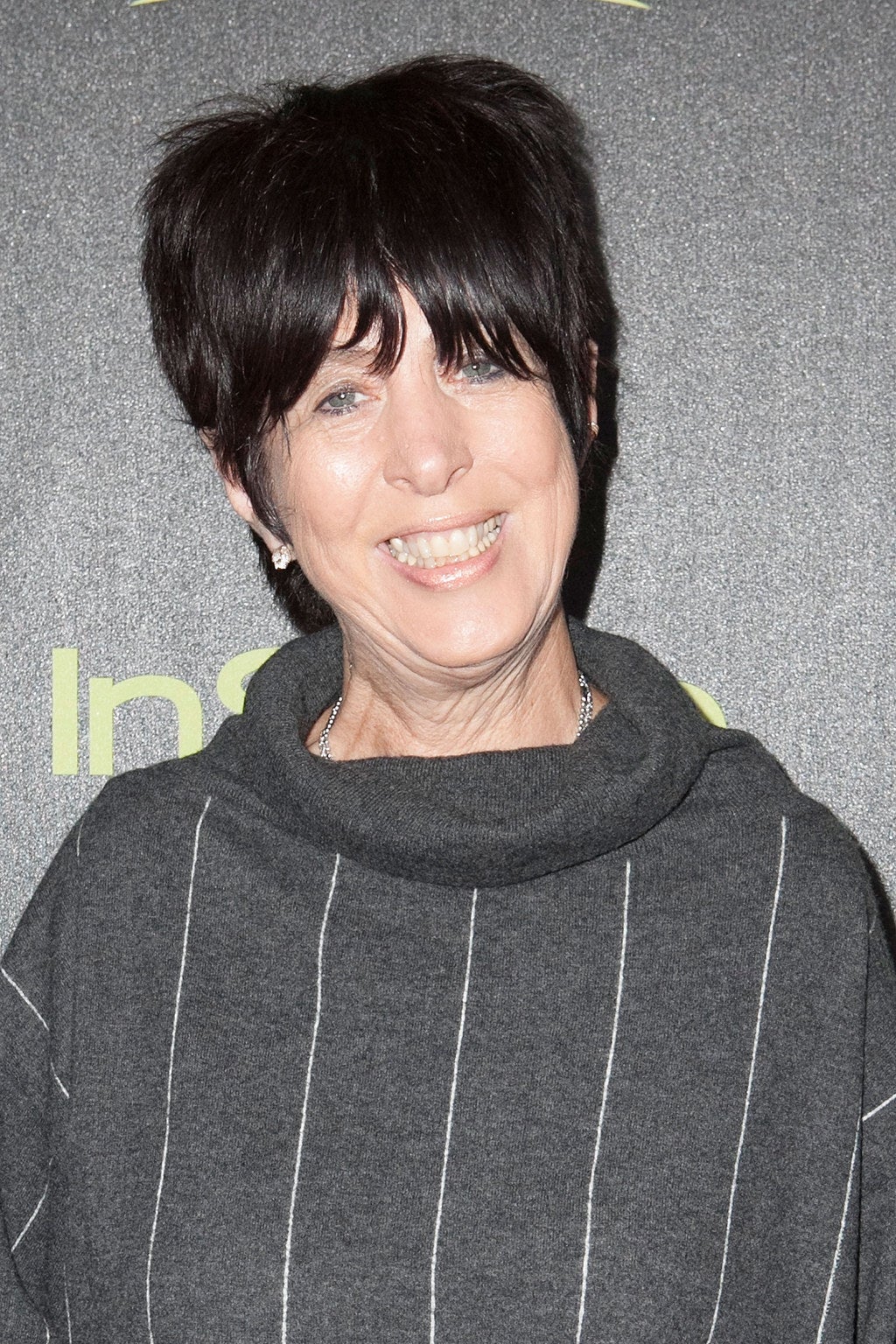 The legendary songwriter has confirmed on multiple occasions that she went into the studio with Adele a couple of times in 2013.
"It was just great. I don't really write with people and we spent a lot of time together and really clicked and really connected and I really like her as a person," Warren told Hitfix in January 2014. "I'm really excited about the stuff we did."
Later that same year, Dish Nation spoke with Warren at the 72nd Annual Golden Globe Party and asked her if her songs made the cut. "I don't think anybody knows. I have no idea," the hitmaker confessed. "We did three great songs together. I assume something will be on there. They're really quality, great stuff."
Asked to speculate on the reason for the album's delay, Warren dismissed speculation that Adele's 2011 to treat vocal cord hemorrhage was to blame. "I worked with her last year and her voice is stunning. You couldn't tell she had any problems. She is probably the best singer on the planet. She was singing. I was in there, she was singing and she sounded great… she sounded amazing." Instead, Warren suggested that the British songstress was just taking some time to live her life. "The thing is with Adele, she can [take time off]. Good for her. That's the great thing. She doesn't need the money. Maybe she has a life. That is the feeling I got… I got to know her a bit working with her."
In September, Blur frontman Damon Albarn told The Sun that "Adele asked me to work with her and I took the time out for her." While wasn't sure the status of their collaborations — "I'm not a producer, so… I don't know what is happening really. Will she use any of the stuff? I don't think so. Let's wait and see." — he described the finished songs he had heard as "very middle of the road."
Last December, Ryan Tedder told ABC News that he thinks Adele's third album will be "insane." The OneRepublic frontman, who co-wrote songs for 21, continued: "I'm super-stoked and I know that with the amount of insanely good songs she has to pick from — 'cause I've heard most of 'em — this album's gonna be crazy."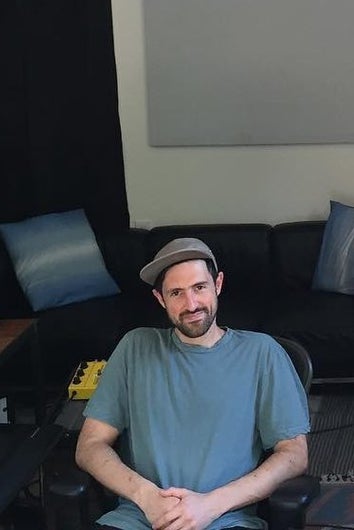 Producer Jesse Shatkin spent "a few days" in the studio with Adele and Sia. "That was mind-blowing just to be there, to hang out with her and witness two great minds working together," he told Billboard last month. "I had been working on some other songs for her record possibly, so I had devoted a few weeks of my life to getting in the zone for doing stuff for Adele. I was thrilled about it the whole time." While he confessed he doesn't think the songs he worked on will end up on the album, he remains "thoroughly amazed at her talent and what a great hang she was. I think that she has a unique thing in her head that she is going for, and that she knows it when she hears it."
So, there you have it: Adele's third album is full of "insane," "middle of the road," "quality, great stuff" and no Phil Collins co-writes.