You've got a sexy, scintillatiing new single that's sure to intimidate every man that's ever done you wrong.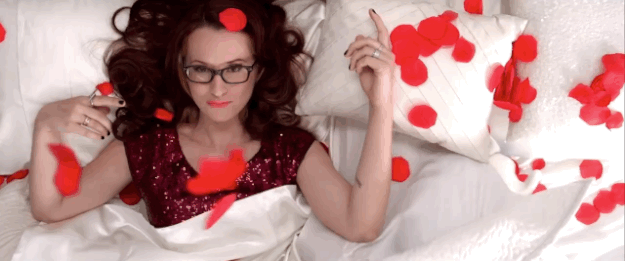 It's time to shoot the music video. What do you do?
If you're Ingrid Michaelson, you skip all the obvious stuff — skimpy outfits, pyrotechnics, etc. — and call up Rainn Wilson and your buddies at Soul Pancake instead.
You get Raising Hope's Garret Dillahunt to scare you half to death on the beach.
You do this because it is funny, but also because men can be the worst.
It's up to you to reveal this ~timeless truth~ and put them in their place.