Miley Cyrus Has Been Hosting Amazing Backyard Concerts For Charity
Laura Jane Grace, Joan Jett, and Ariana Grande have all stopped by.
While it may seem like Miley Cyrus has been laying low since the end of her Bangerz tour last year, the pop star has actually been hard at work getting her Happy Hippie Foundation off the ground.
According to Happy Hippie's newly-launched Facebook and Twitter accounts, the initiative aims to rally "young people to fight injustice, starting with youth homelessness."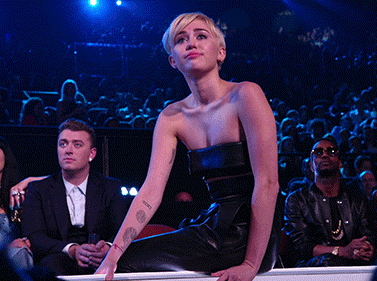 Helt accepted the award for Video Of The Year on Cyrus' behalf and gave a moving speech about being young and destitute in Los Angeles.
To raise awareness for her charity, the singer has been recording a series of small concerts in her backyard for a project titled "Happy Hippie Presents."
No word on when the videos are set to be released but they're bound to make fans — even those that aren't hippies — very happy.