Sucker hasn't even been released in Europe and Asia but Charli XCX is already getting a jump start on her plans for the next album.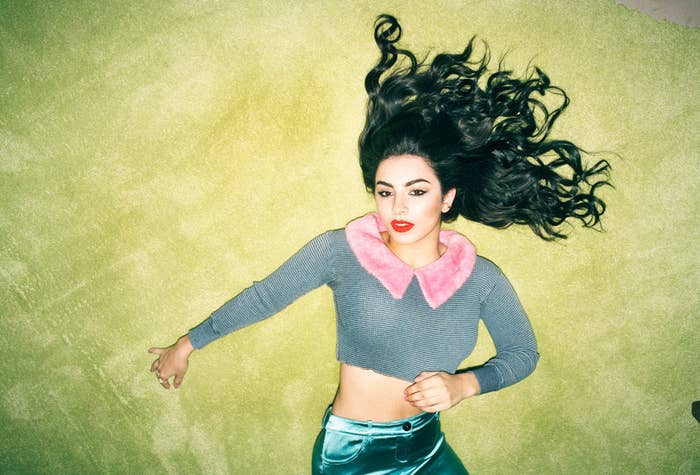 Instead of waiting to unveil her new sound two years from now, the pop star gave her single "Boom Clap" a J-pop makeover.
The night sky shimmers with the moon & the starsBut your light-the light I'm searching for-isn't thereSince the moment we first kissed a kind of magic was releasedI can't breath without you near me so... THIS MUST BE LOVEBOOM CLAP Don't stop!It resonates in my heartBOOM CLAP Show me your dreams!COME ON TO ME COME ON TO ME NOWBOOM CLAP I can't sleep! I fell in love, the sound resonates in my heartBOOM CLAPYOU MAKE ME FEEL GOODCOME ON TO ME COME ON TO ME NOWNo matter what jewels I wear, before you their extravagance palesSoftly teach me the magic words, I want to jump into your worldI FEEL YOUR LOVE
Always the overachiever, the singer also recorded a Japanese version of "Break The Rules."
The reworked songs are just the latest in Charli's long-standing love affair with Japan.
And then in November of last year she released a second version of the "Boom Clap" music video, also set in Tokyo.
It's currently not available on YouTube but you can watch it here.
The capital city was also name-checked in her inescapable "Fancy" hook.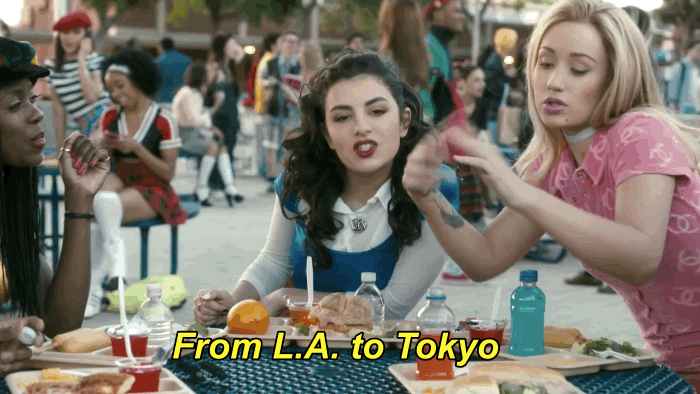 The girl's got it bad for you, Japan. The ball is in your court now.