Ed Sheeran Helps Macklemore Announce The Birth Of His Daughter, New Music
Listen to their new song "Growing Up (Sloane's Song)" now!
Macklemore is back — with a baby!
The rapper just announced the birth of his daughter, Sloane, with a new song titled "Growing Up (Sloane's Song)."
The track — his first in three years — features Ed Sheeran and touches lightly on the rapper's struggles to stay sober.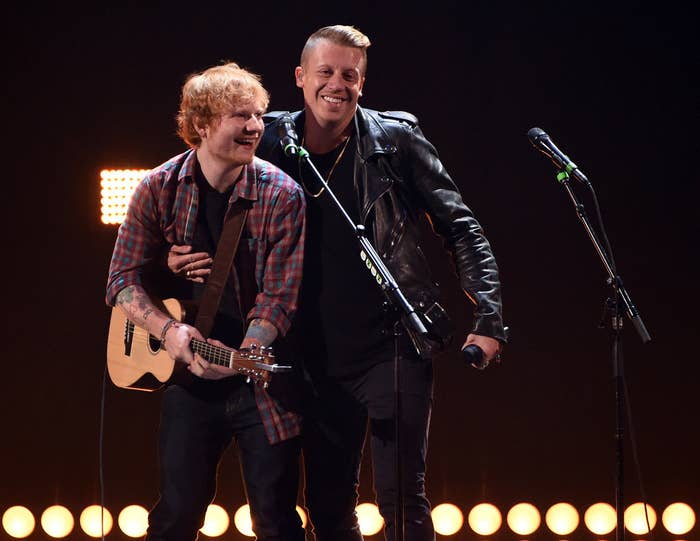 In a letter to fans, Macklemore explained the inspiration behind "Growing Up" and introduced the world to daughter Sloane Ava Simone Haggerty.