If you watched the Billboard Music Awards on Sunday night, you know that Demi Lovato brought the house down with a powerhouse rendition of her hit "Cool For The Summer."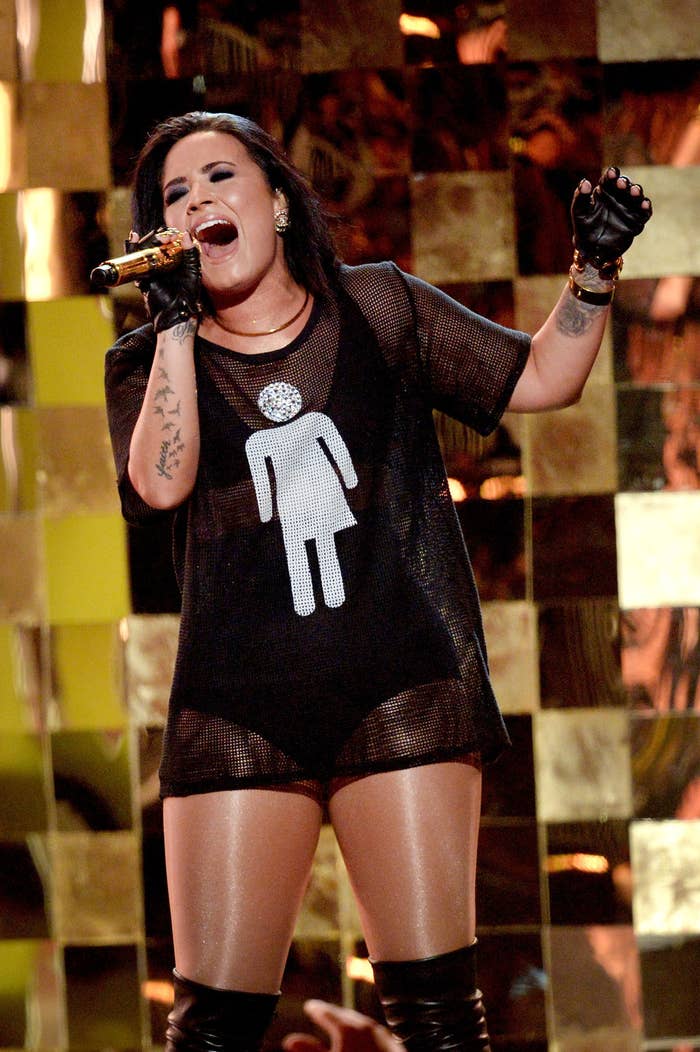 But did you notice the singer's T-shirt?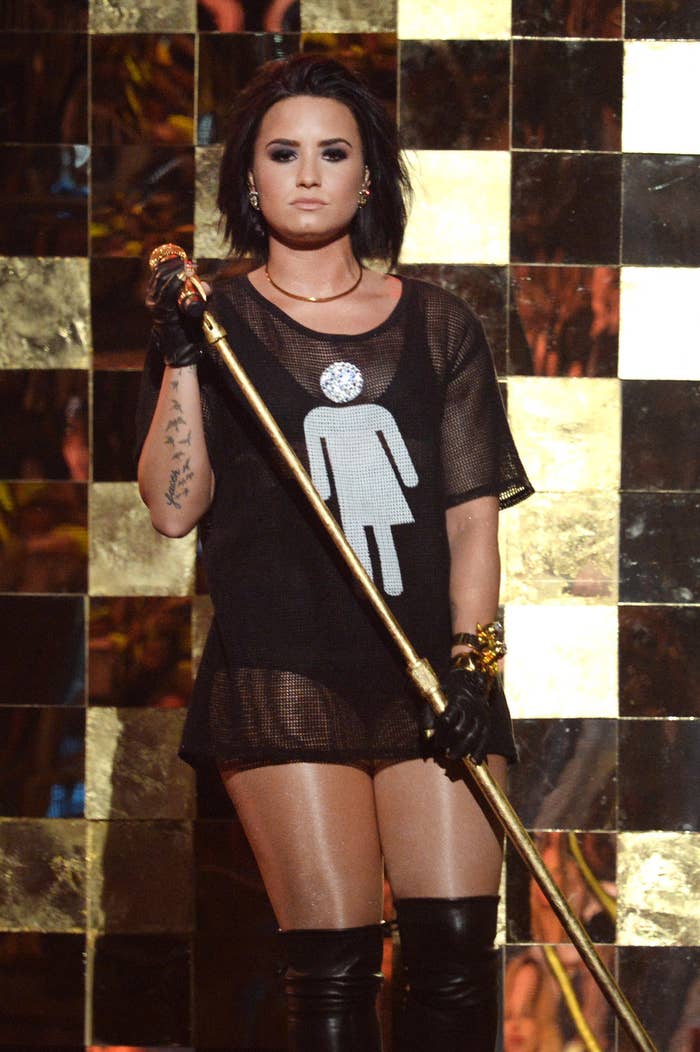 Emblazoned with an inclusive, gender-neutral bathroom symbol, the mesh top was a statement piece — literally.
Last month, Demi took a stand against North Carolina's HB2 law, which overrides local LGBT nondiscrimination ordinances in the state and bans transgender people from using public bathrooms that match their gender identity, by canceling the North Carolina stops of her upcoming tour with Nick Jonas in protest.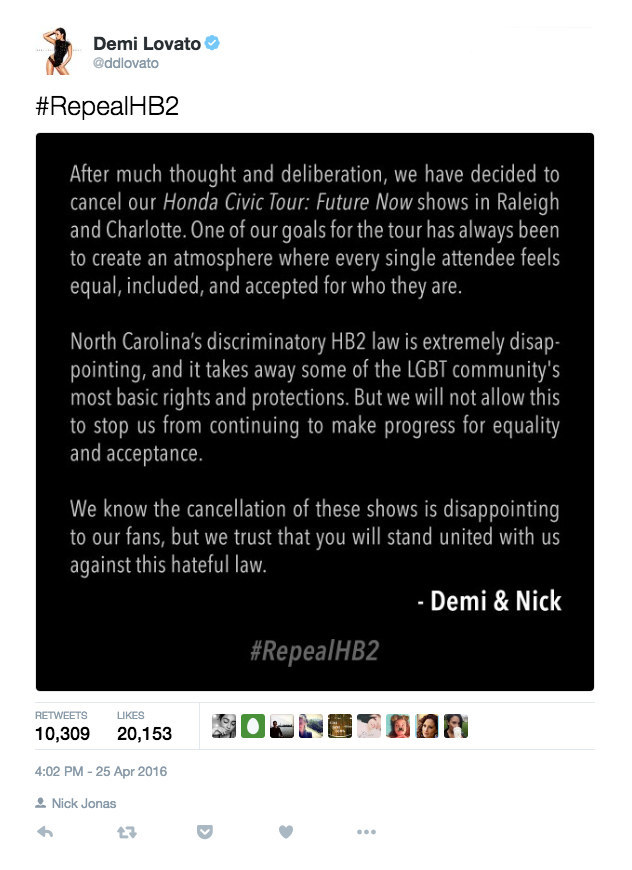 And the singer's activism doesn't stop there: According to GLAAD, a replica of Demi's T-shirt will be sold during her upcoming tour, and the proceeds will be donated to LGBT organizations in North Carolina.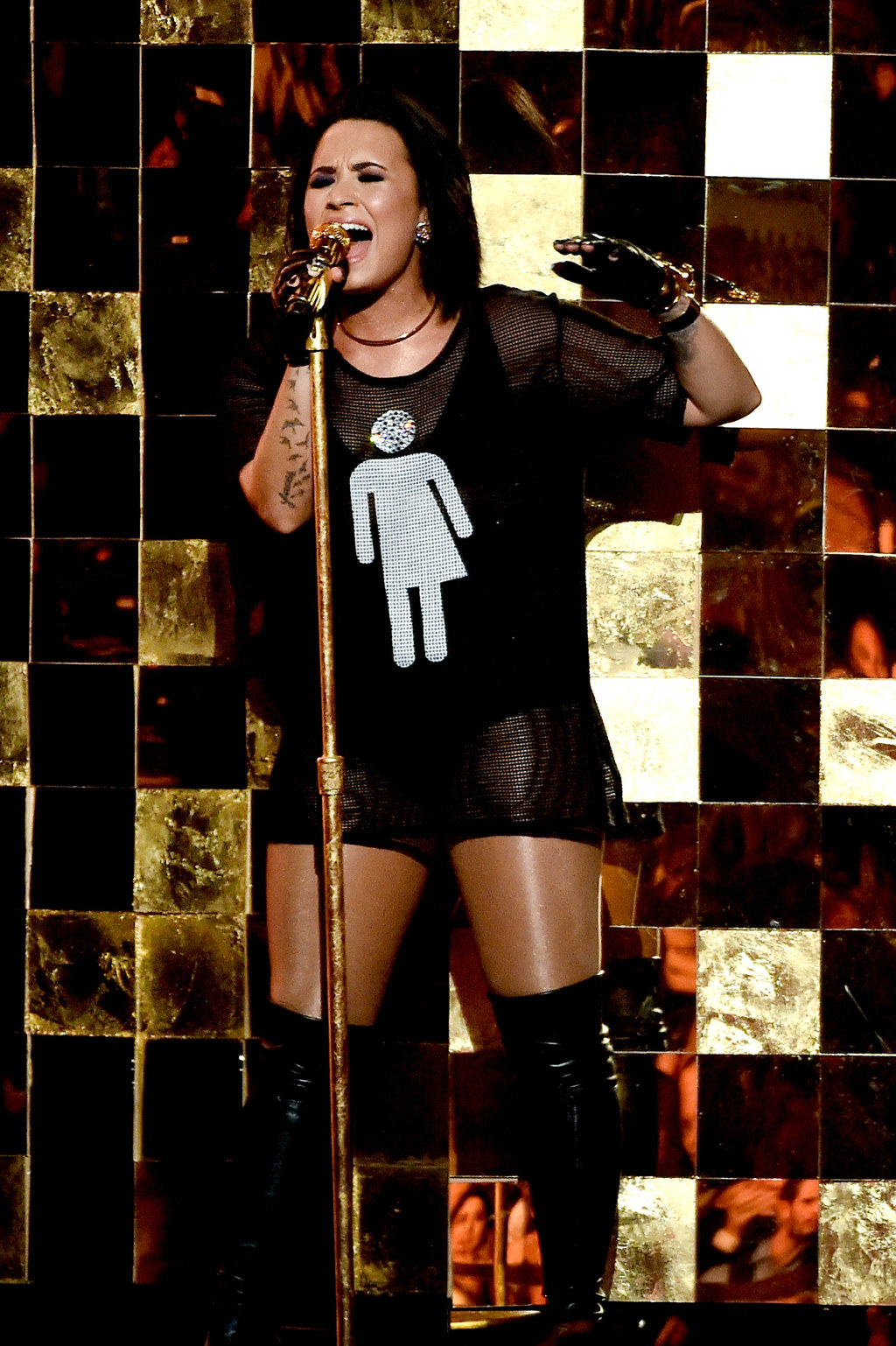 Slay a little, activist queen!