You know what — credit where it's due: Chris Martin didn't seem remotely bothered by the fact that Coldplay's shining Super Bowl moment was overshadowed by "special guest performances" from Bruno Mars and Beyoncé.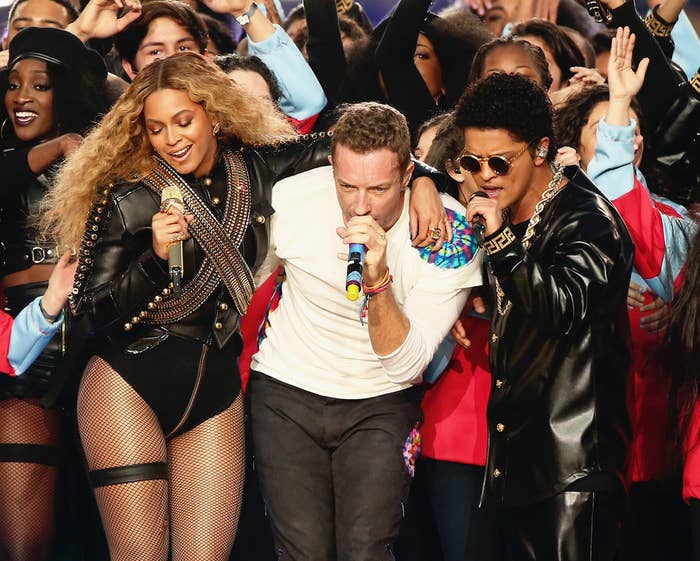 Because overshadowed he was.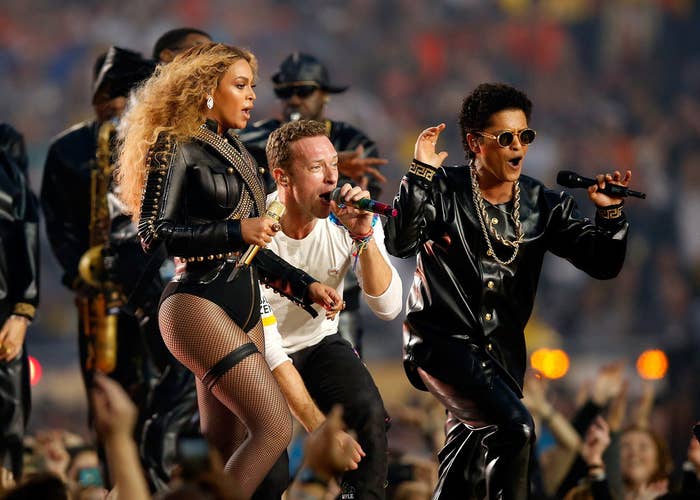 Don't believe me? Just watch... Bruno Mars' pyrotechnic entrance.
Everything about the performance — pyro, outfits, choreography, everything — was on point.
And then, right when it seemed like things couldn't get better, Bruno was all, "Stop, wait a minute — Beyoncé hasn't even performed yet."
And slay they did, showing off their coordination as the pop star sang her new single "Formation."
And, as if all that weren't enough, Bey and Bruno joined forces on stage for an amazing dance party.
By the time Chris Martin and co. returned it was clear that Coldplay were headliners in name only — the show belonged to Bey and Bruno.