Yesterday, Boots, the Roc Nation songwriter who helped produce ~60% of Beyoncé's self-titled album, tweeted some bold claims about an "adventurous" new project.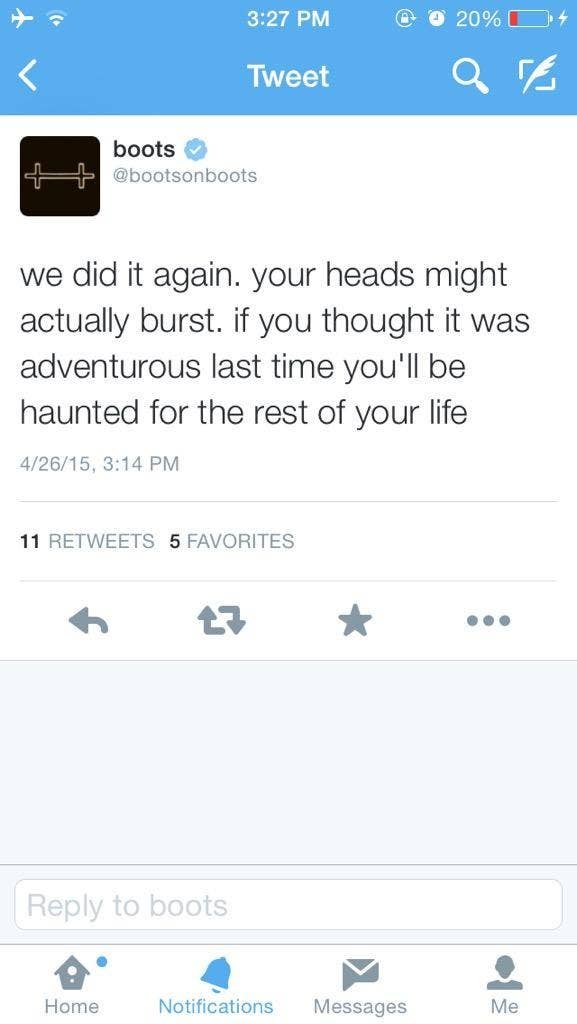 While the musician has a number of projects in the works, including a solo album, plenty of Beyoncé fans assumed "we did it again" and "haunted" were allusions to his work with King B.
Boots deleted the tweet, but not before faving dozens of responses from Beyoncé superfans.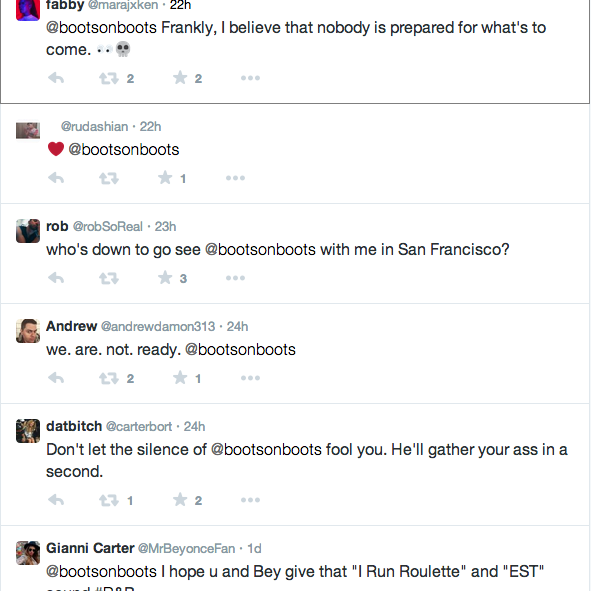 You've got our attention, Boots.