Taylor Swift had a scare during her show in Edmonton, Canada, last night when an overeager fan tried to grab her leg during a performance of "Bad Blood."
The episode lasted only a few seconds thanks to some fast-acting security guards, but afterward the singer looked visibly spooked.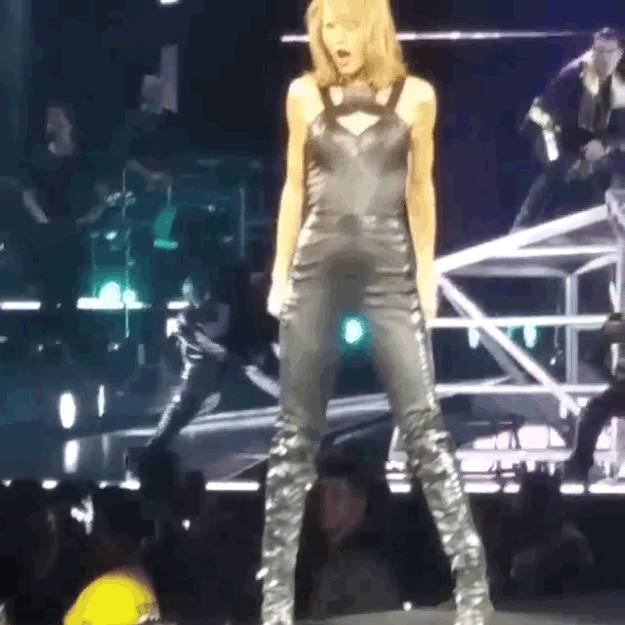 She continued performing like a pro, though.
Obviously, somebody missed the memo on touching people without their consent, so here's a quick refresher: Don't do it!