1.
Showing off her signature beads in 1998.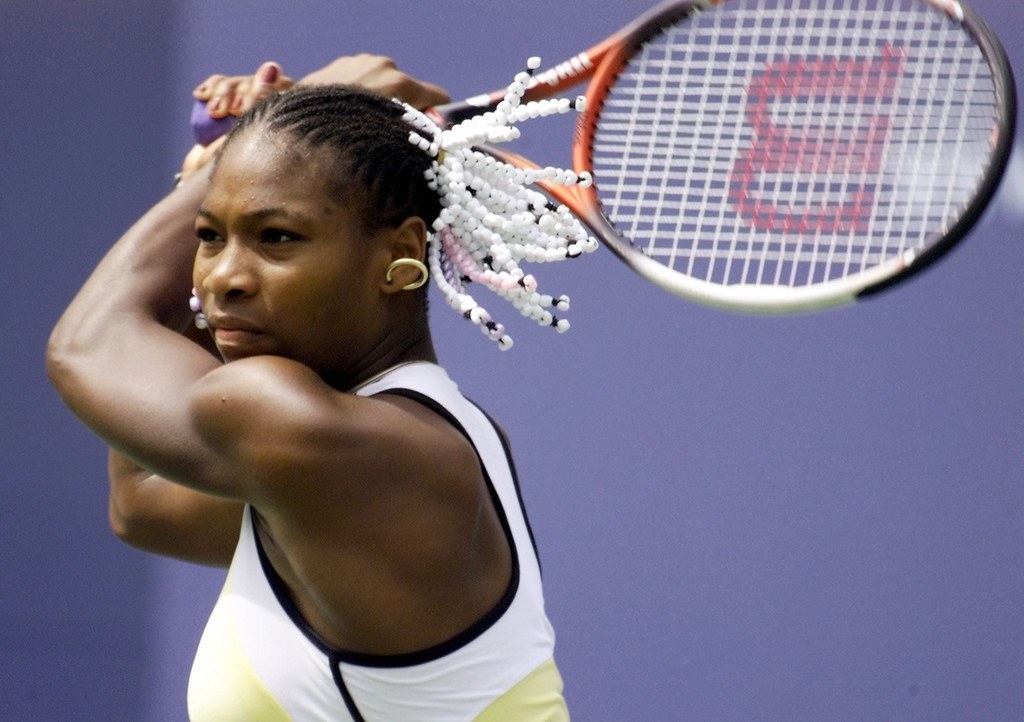 2.
When she matched down to her shoes at the 2000 eStyle.Com Classic: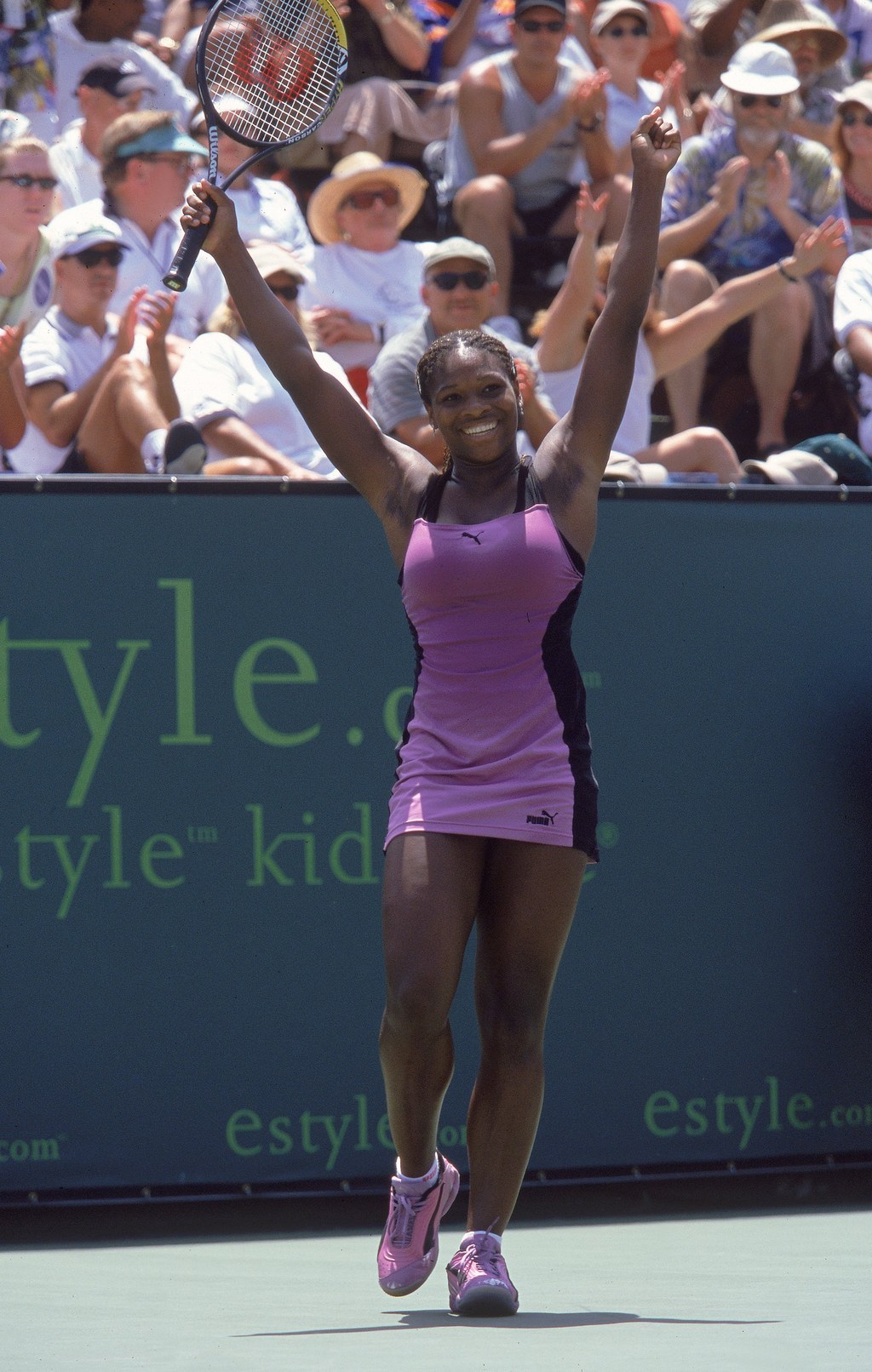 3.
When she got patriotic at the 2000 Sydney Olympics: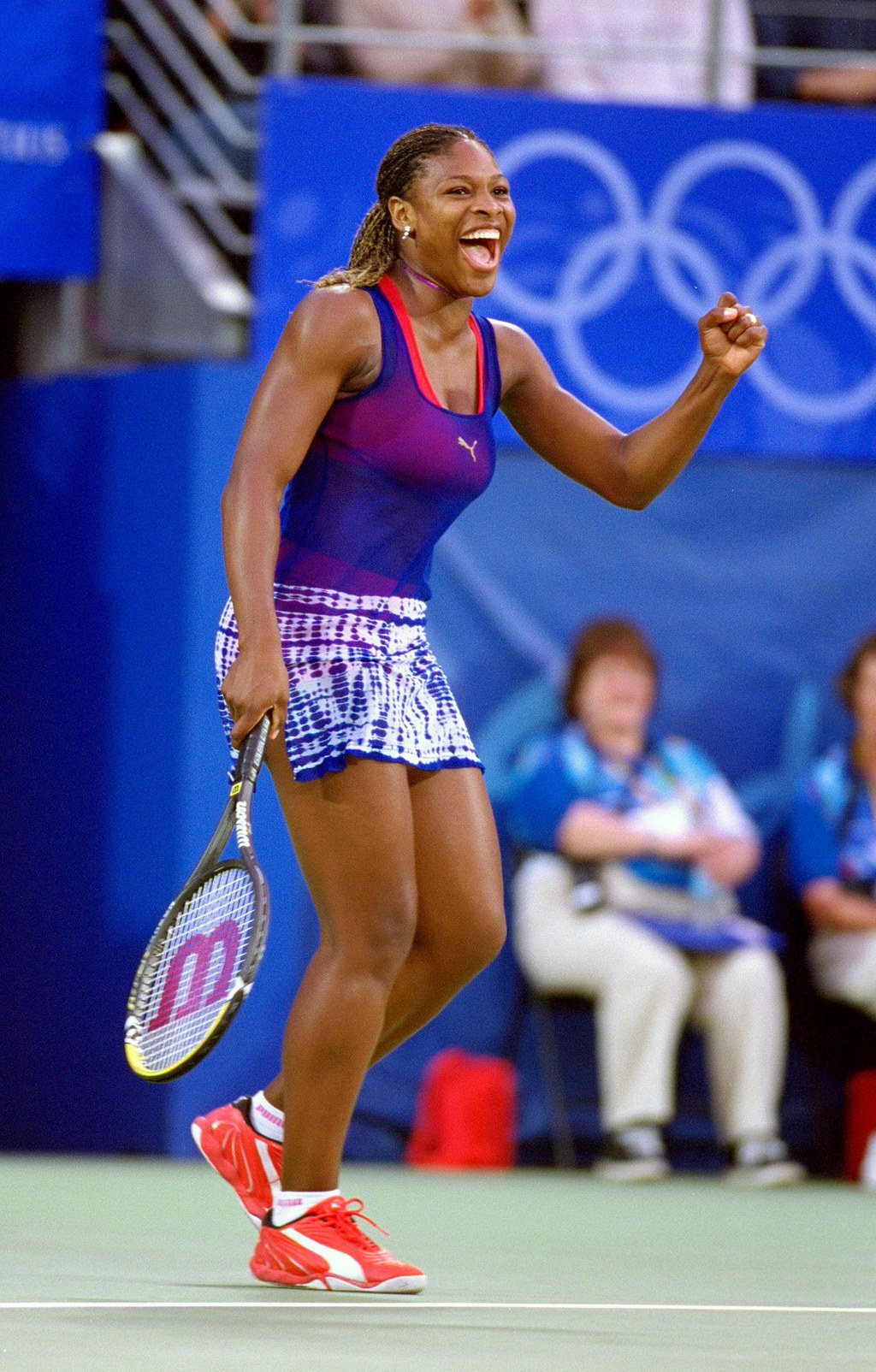 4.
When she matched this yellow-gold dress with her golden-blonde hair at the 2001 US Open: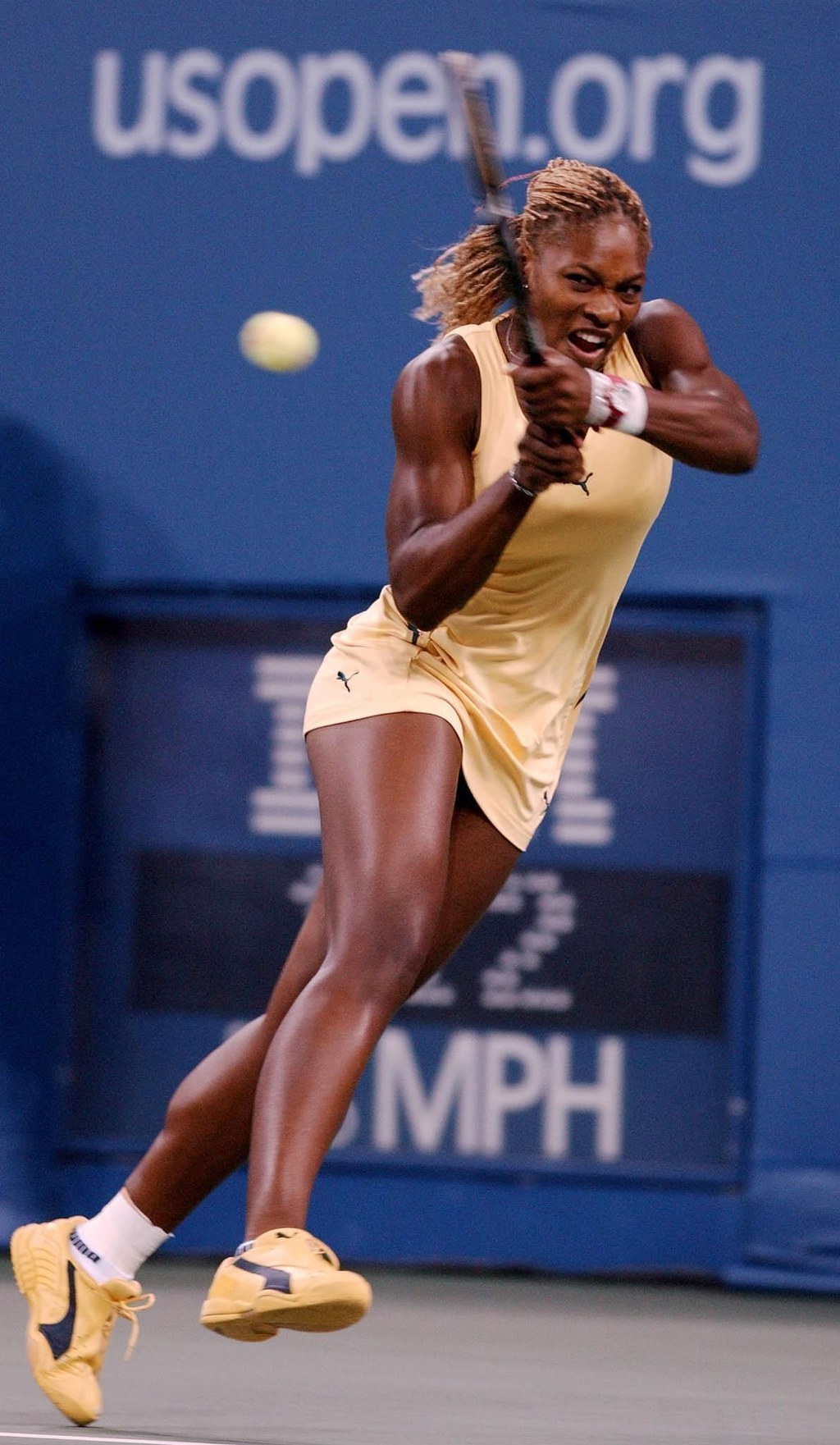 5.
When she wore this catsuit at the 2002 US Open where she defeated her sister Venus: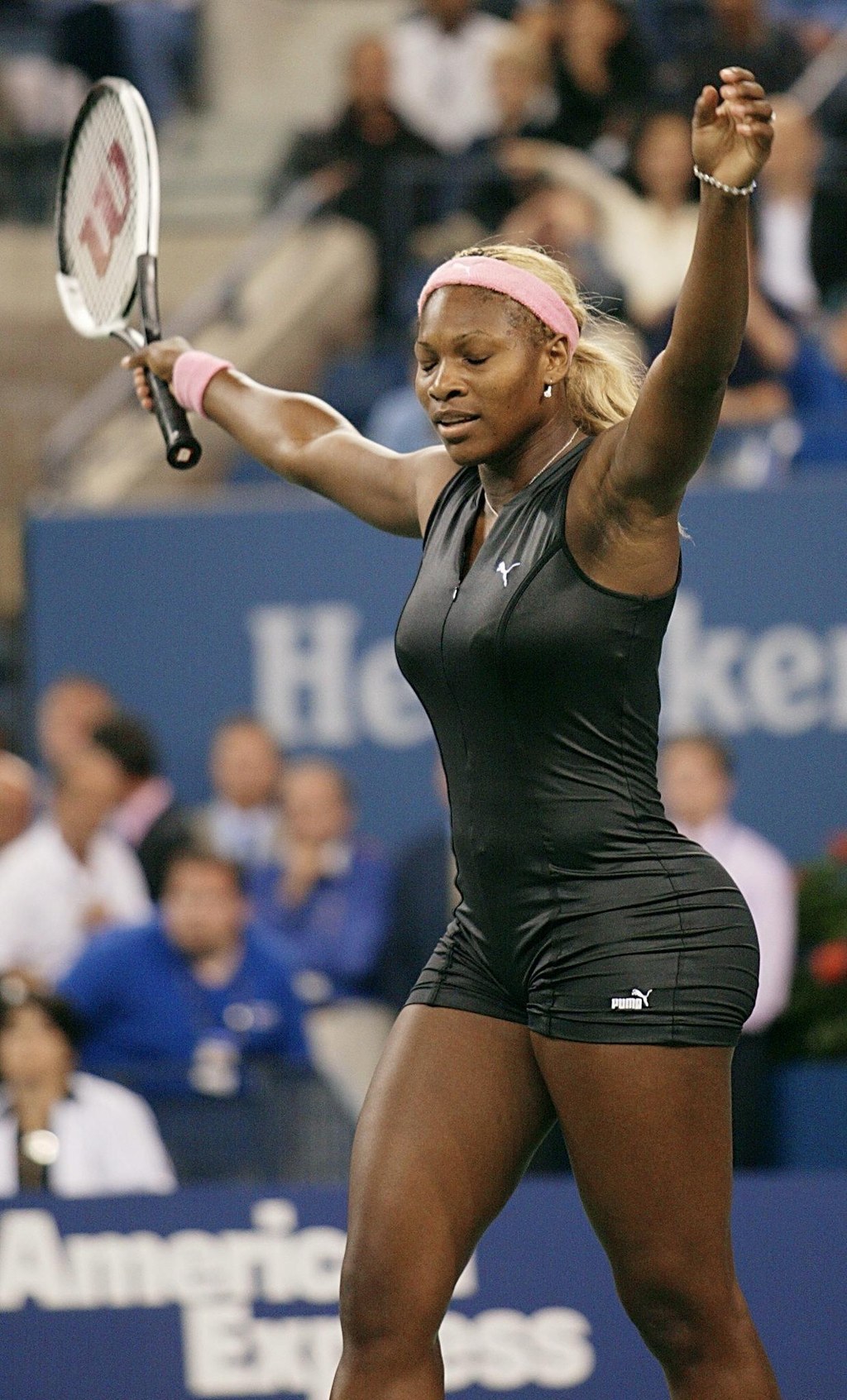 6.
When she rocked this soft pink peek-a-boo number at the WTA finals 2002: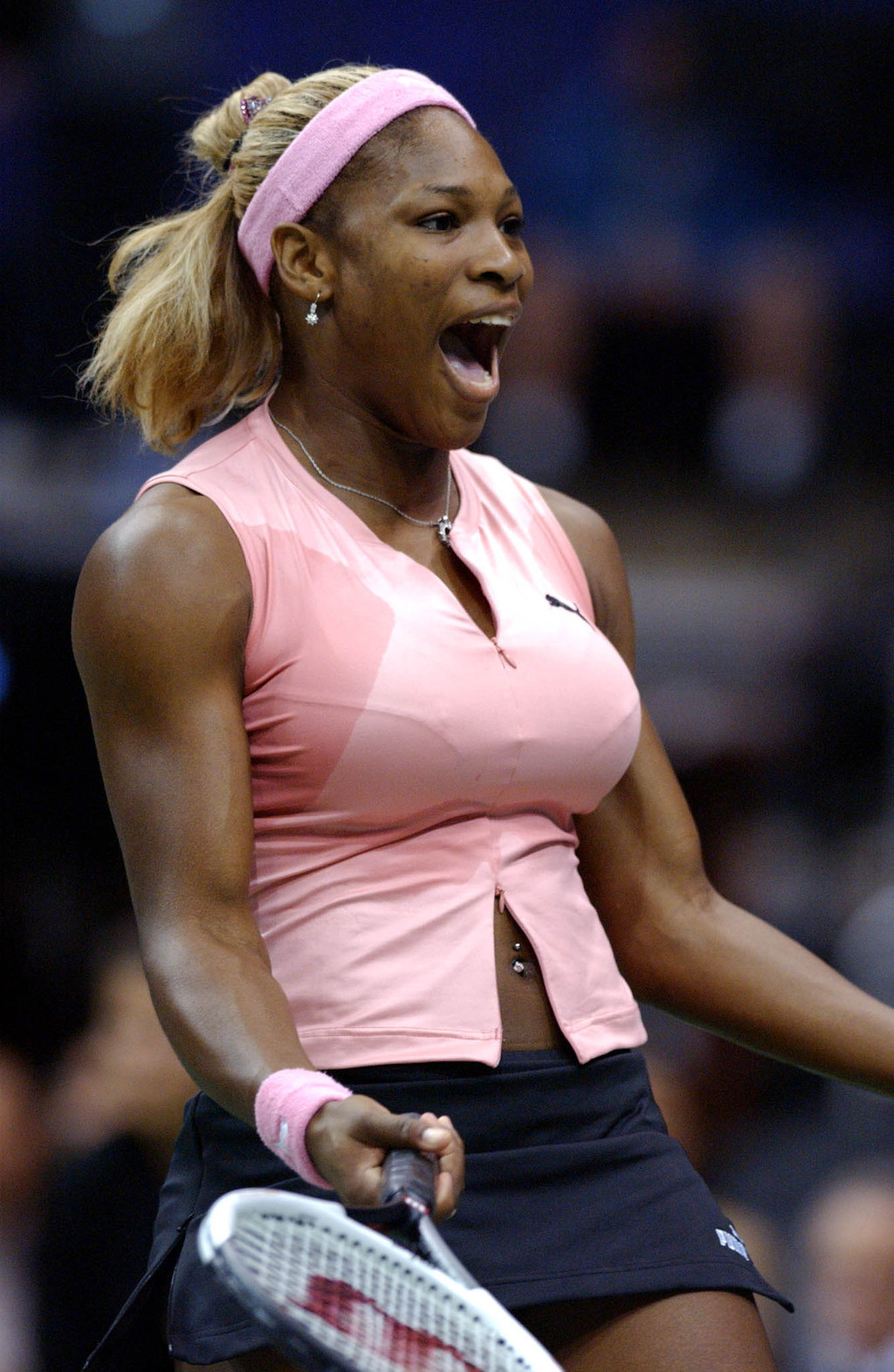 7.
When she wore these iconic, custom-made Nike sneaker boots to the 2004 US Open...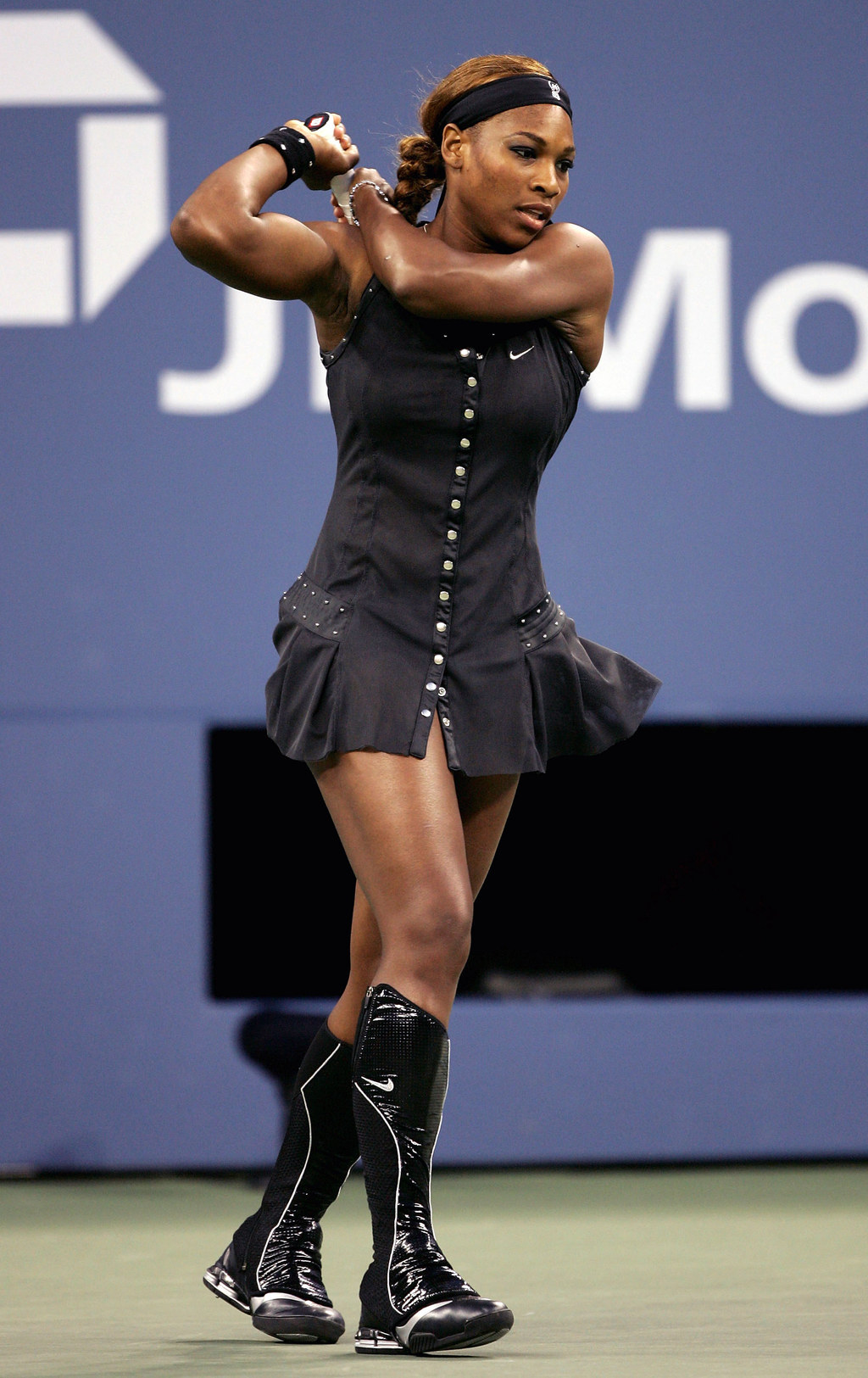 8.
...and when she wore matching studded Nike shorts with a crop top at the same tournament: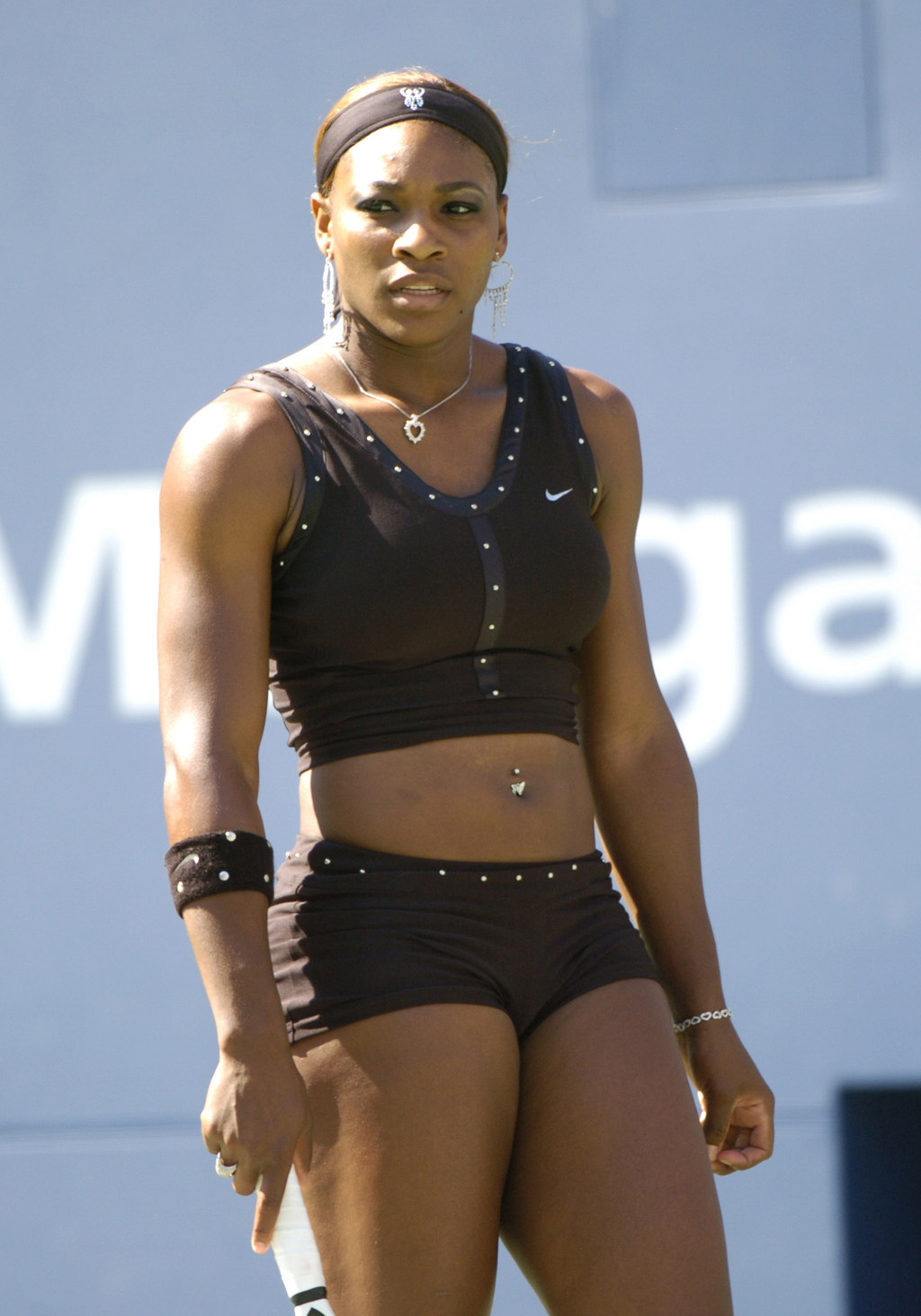 9.
...and late changed into this denim skirt:
10.
When she wore this flirty yellow skirt with her lined top to match at the WTA Tour Championship in 2004: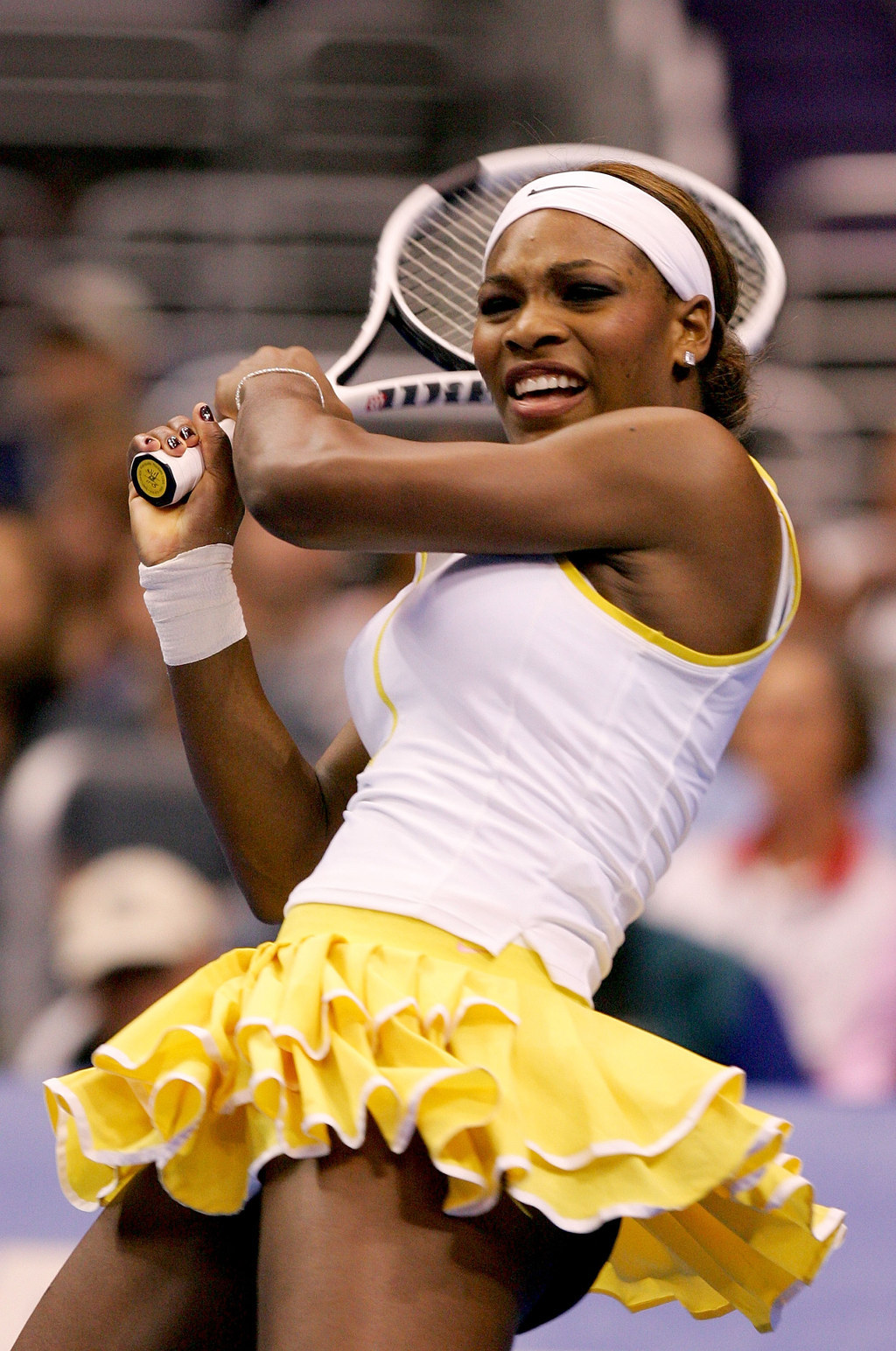 11.
When she gave us this cut-out look in super short shorts at the 2005 Australian Open: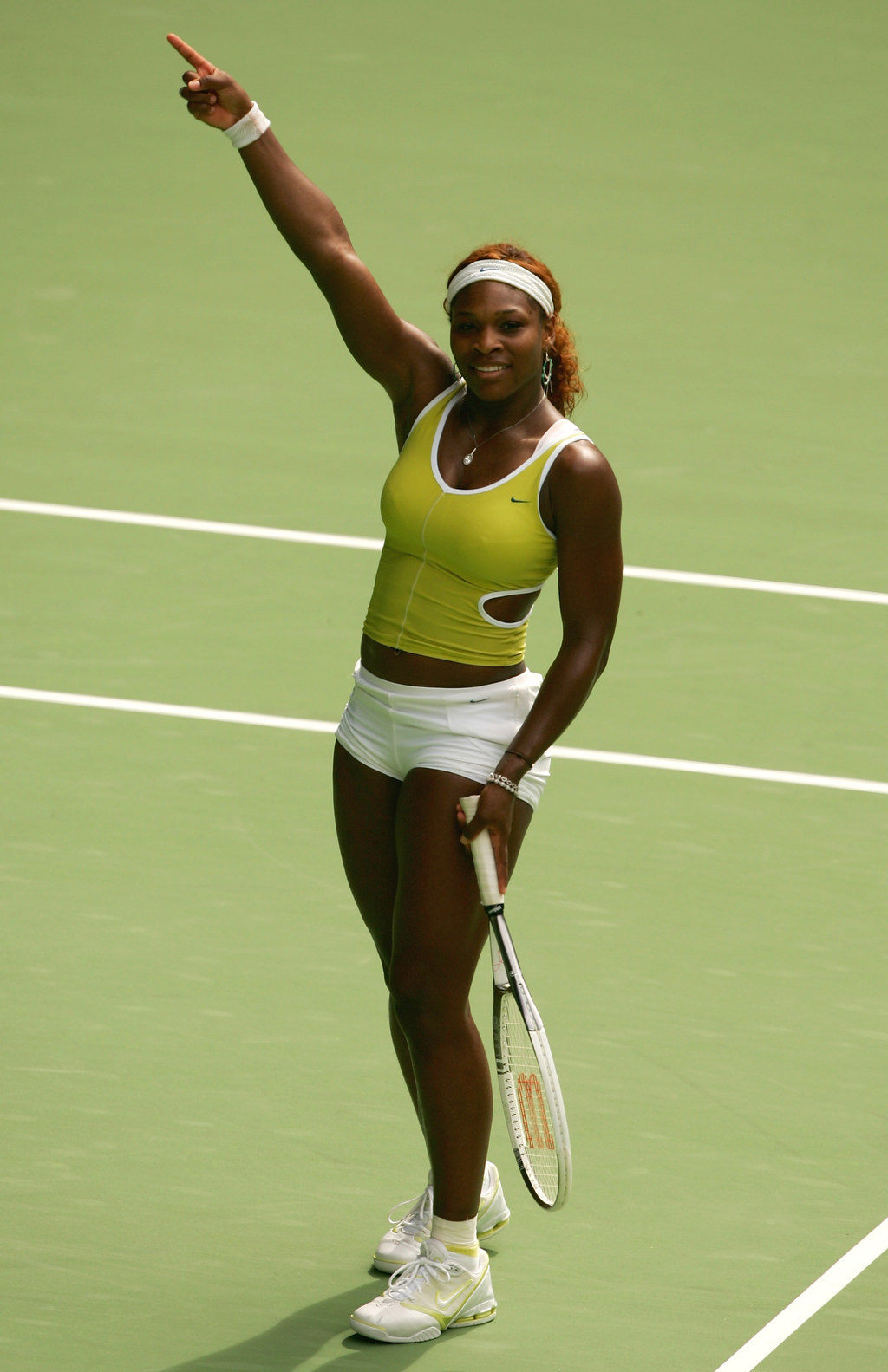 12.
When she served up this multi-pattern dress at the 2006 US Open: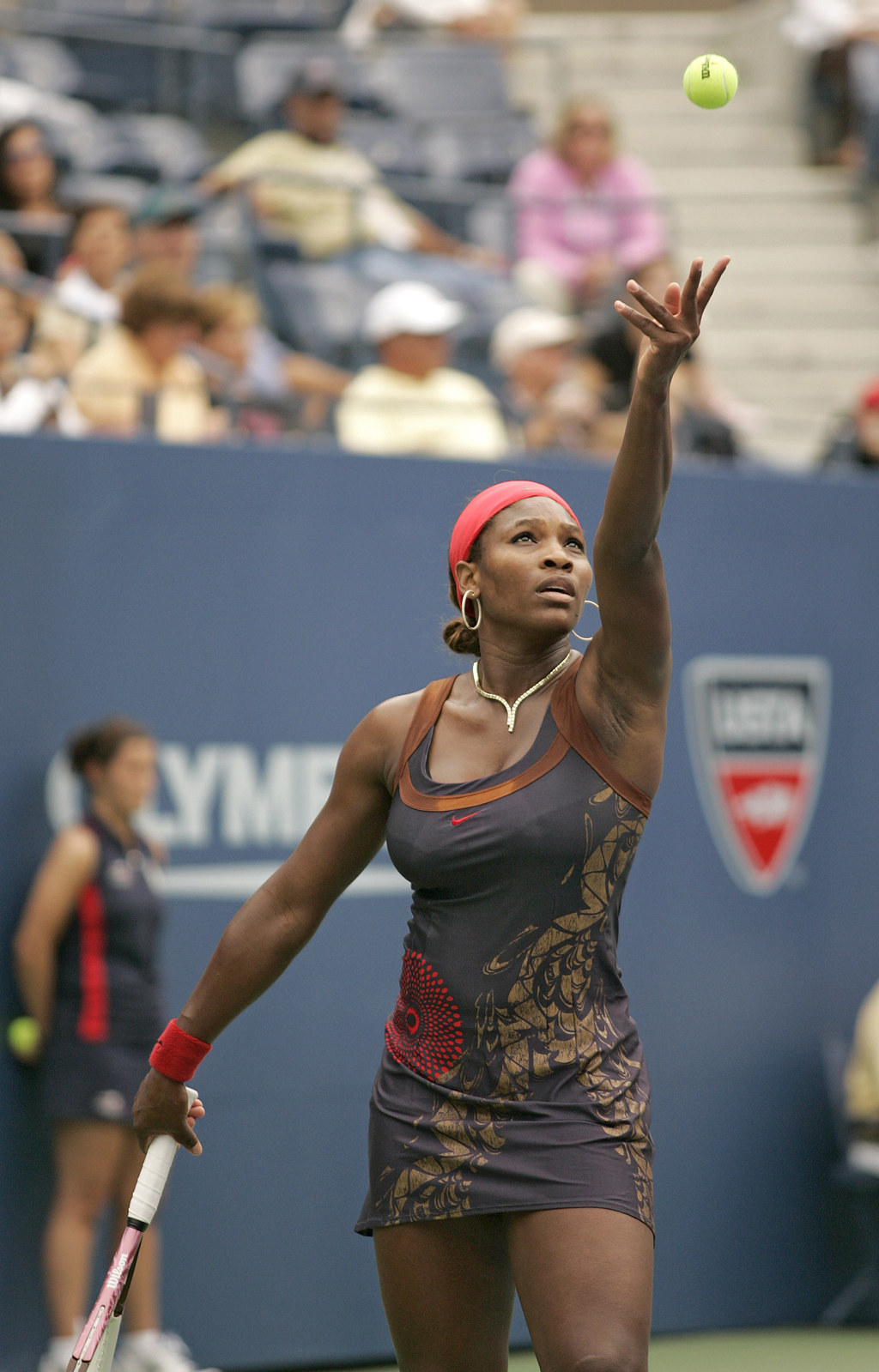 13.
When she beamed wearing this bandage-style dress at the 2007 Sony Ericsson Open: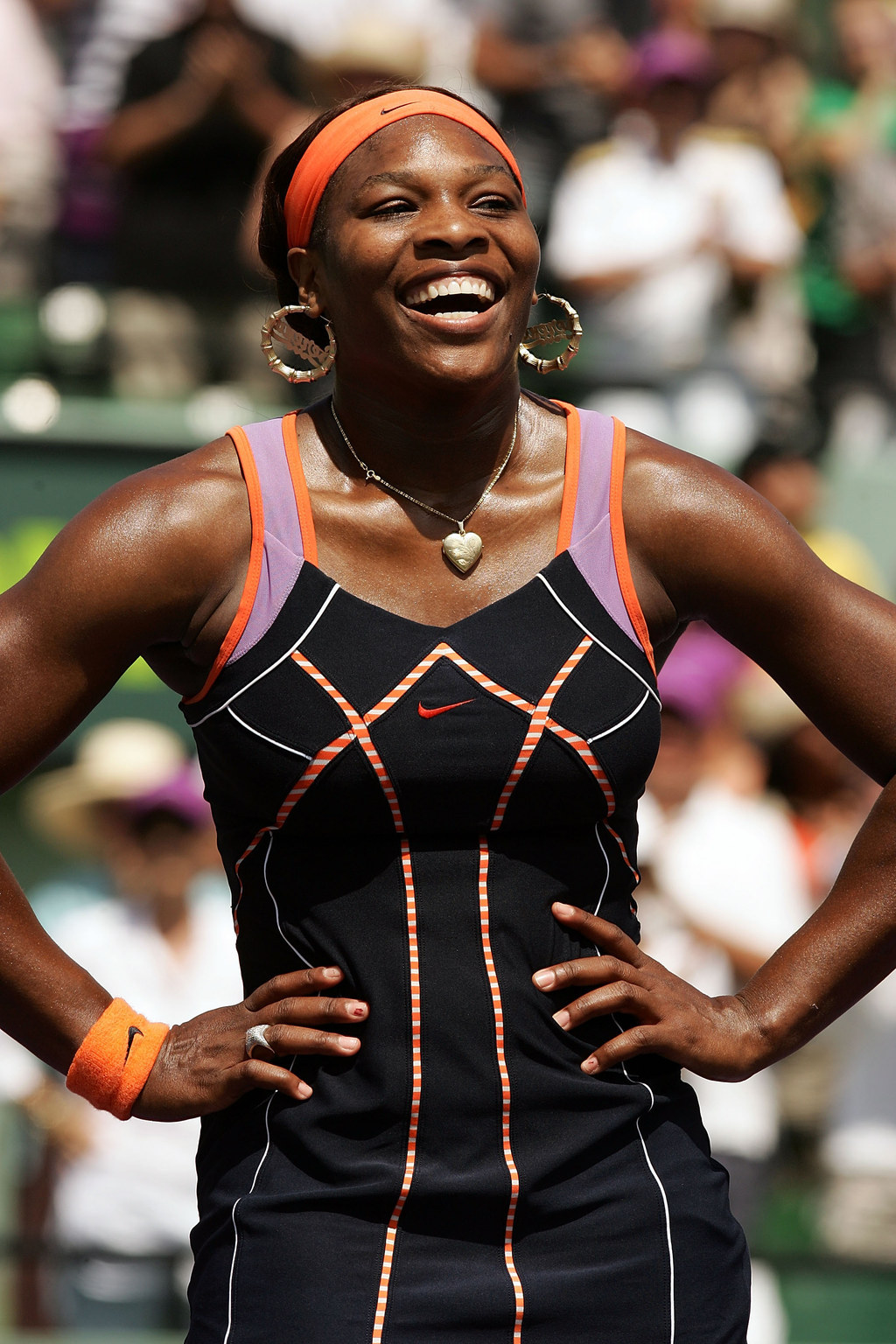 14.
When she gave us color block at the 2009 French Open...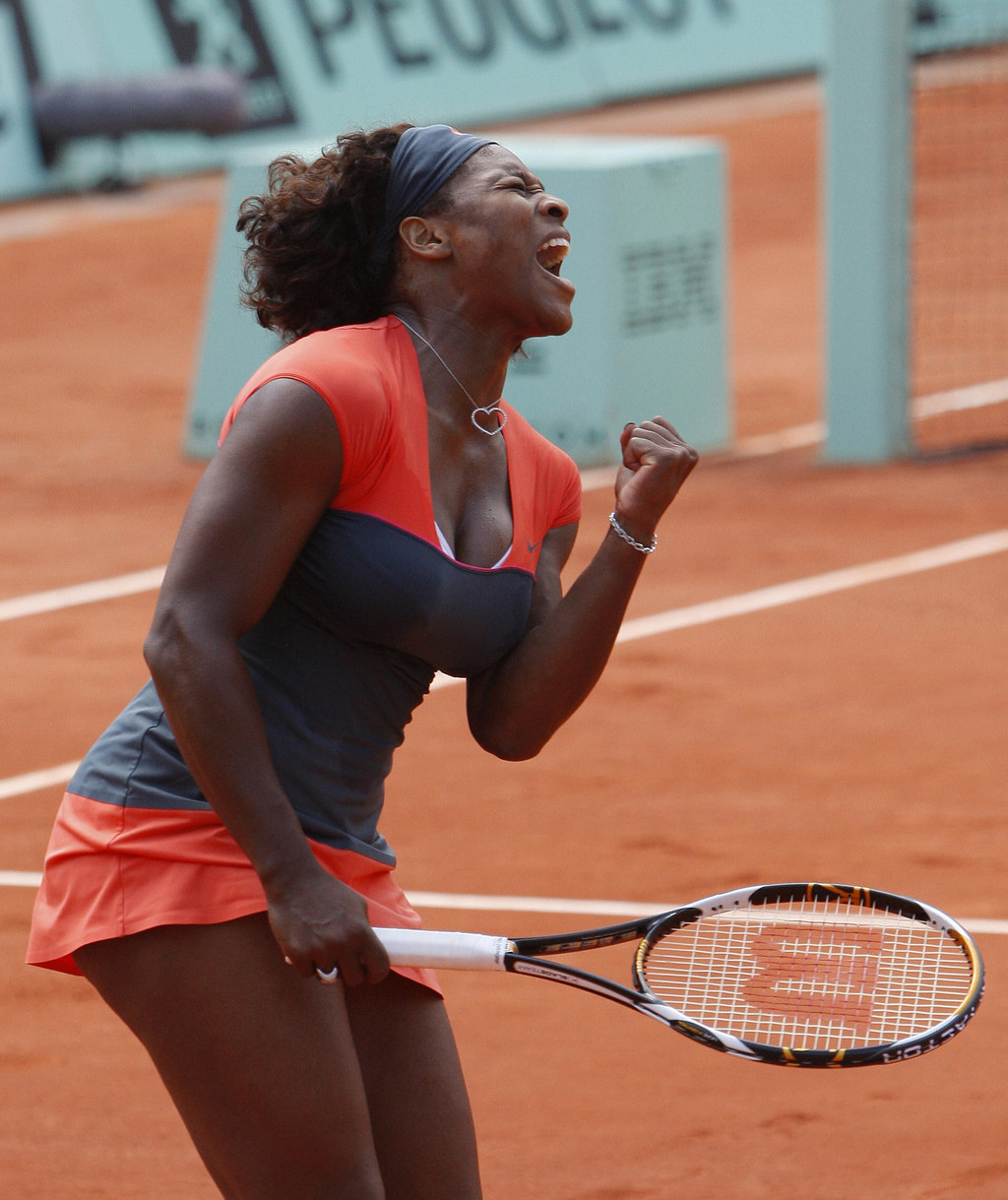 15.
...and later took on a near-mosaic look: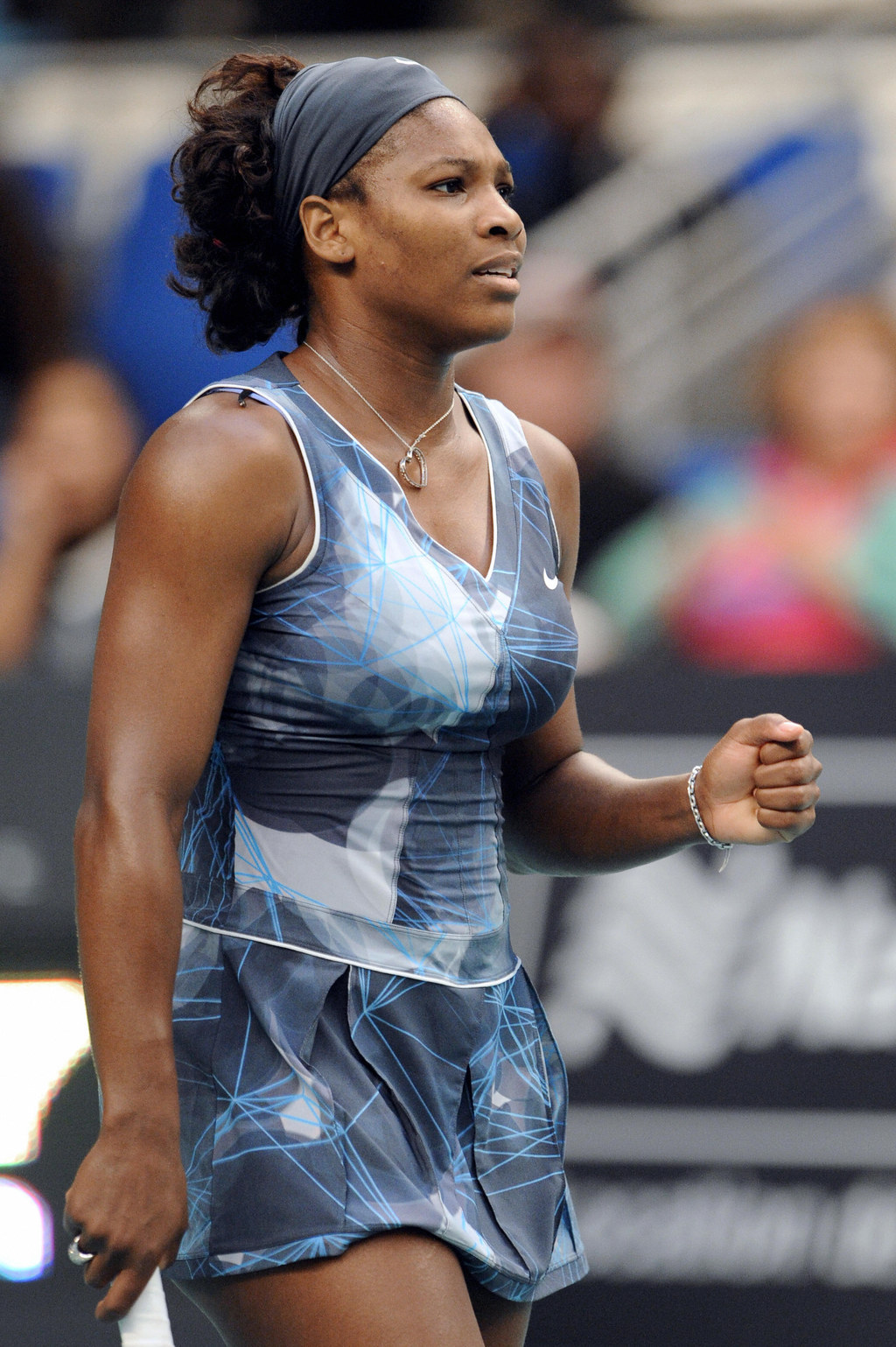 16.
When she paired her soft orange top and headband with hot pink leggings and a skirt at the 2010 Madrid Open: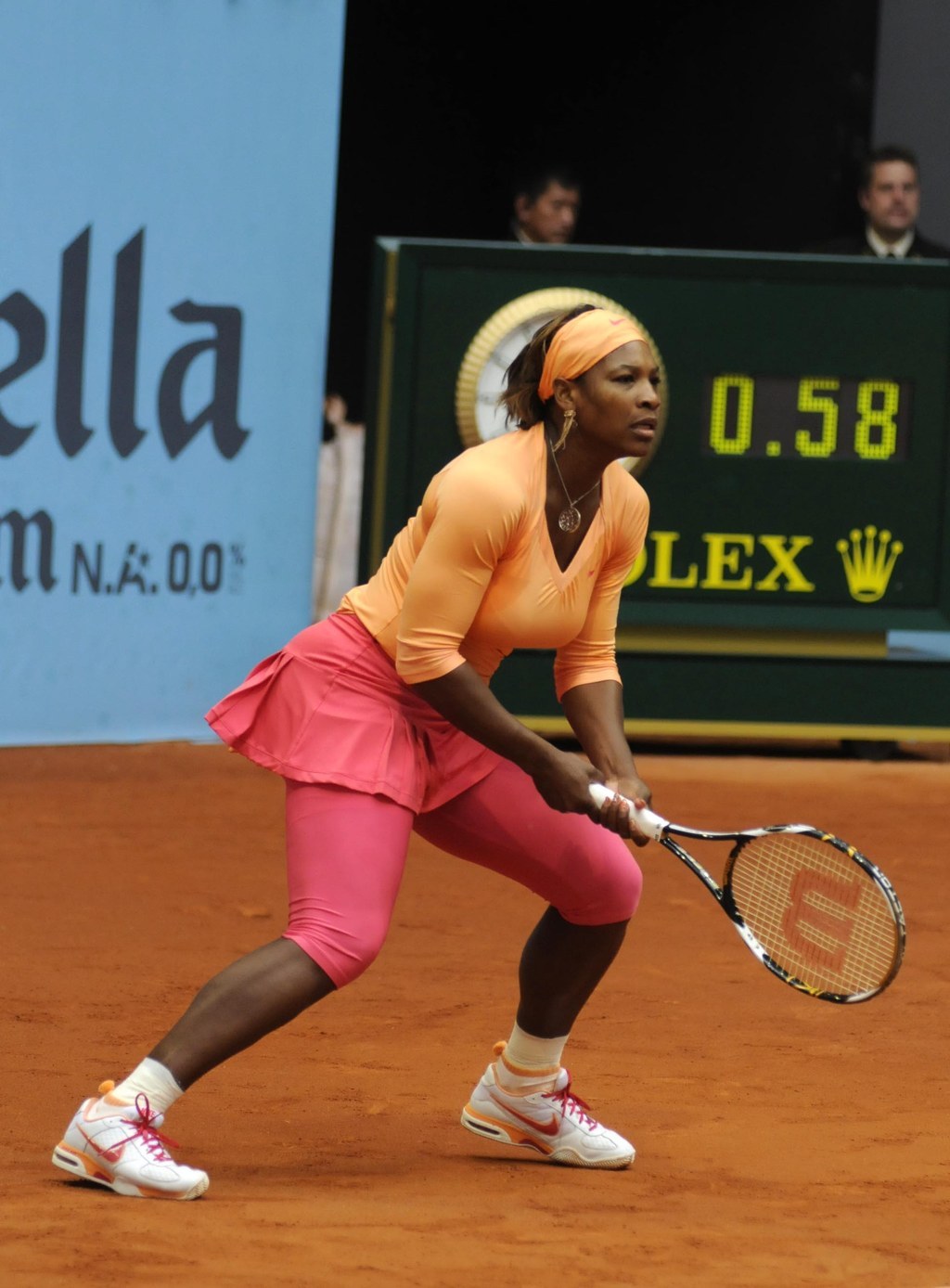 17.
When she switched things up with a square neckline at the 2011 Western & Southern Open: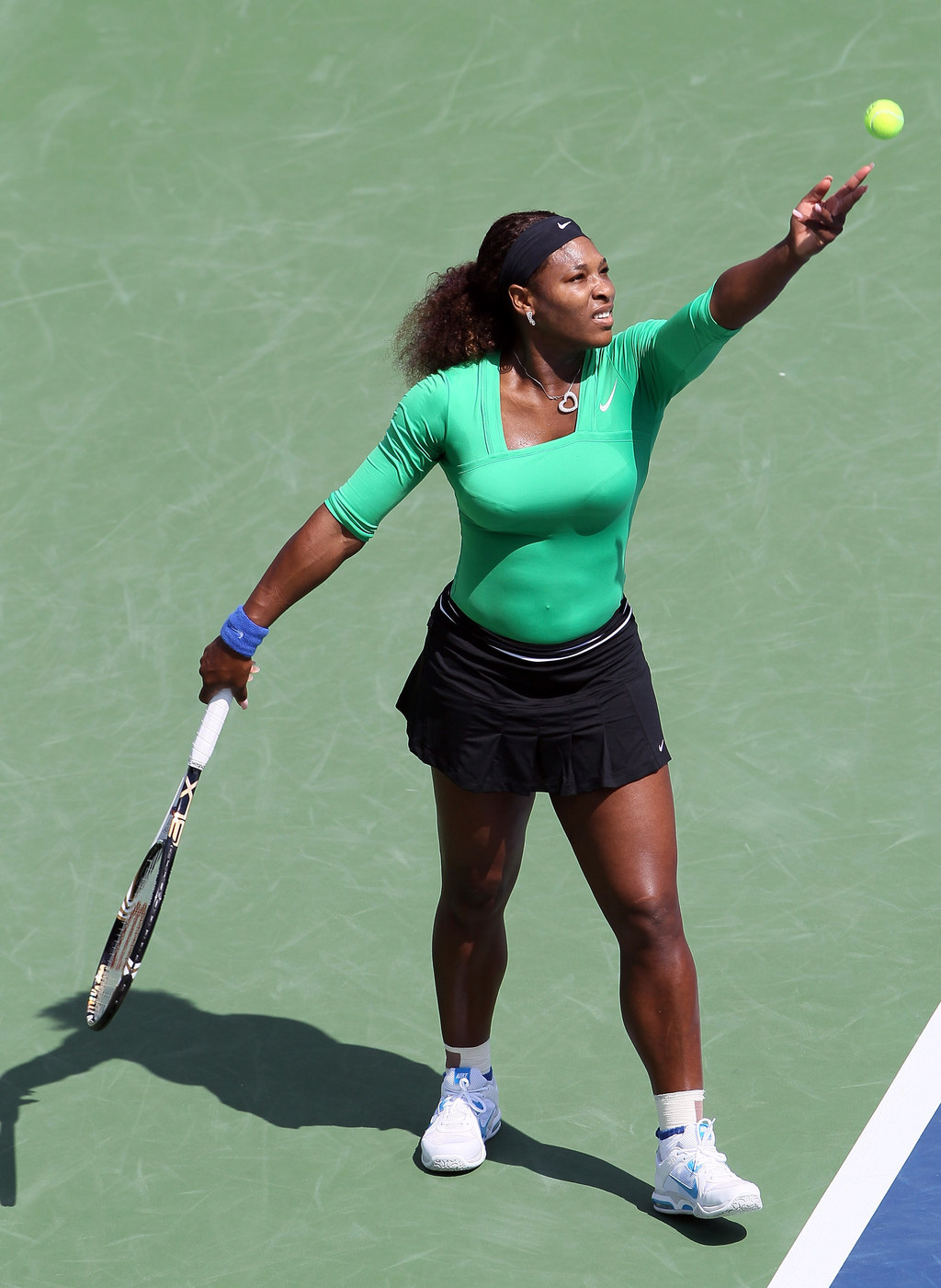 18.
When she gave us illusion slits in her neon pink dress at the 2012 US Open:
19.
When she got into bold stripes at the 2013 Sony Open: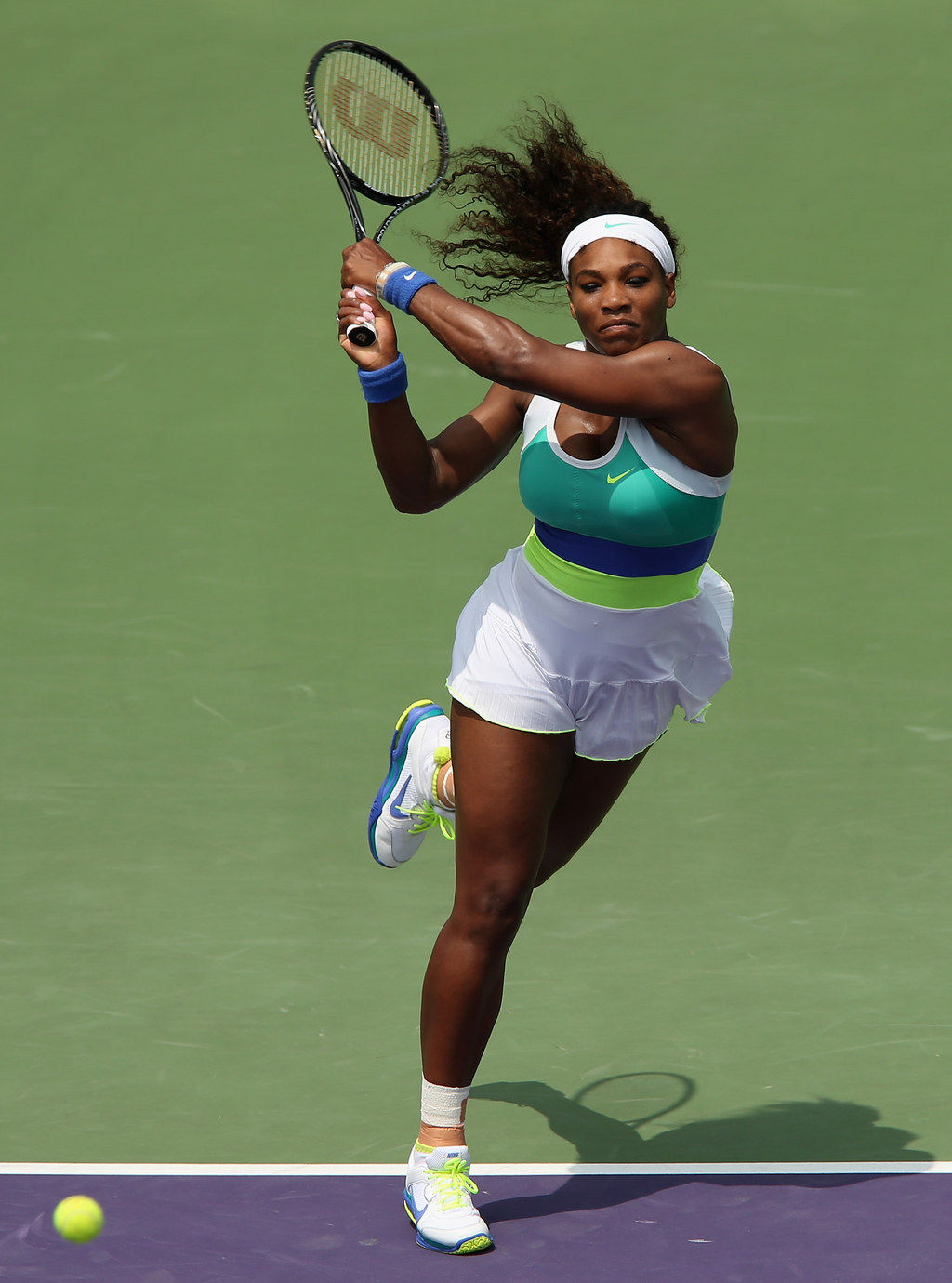 20.
When she wore this fitted leopard print Nike dress with a matching hot pink wristband at the 2014 US Open: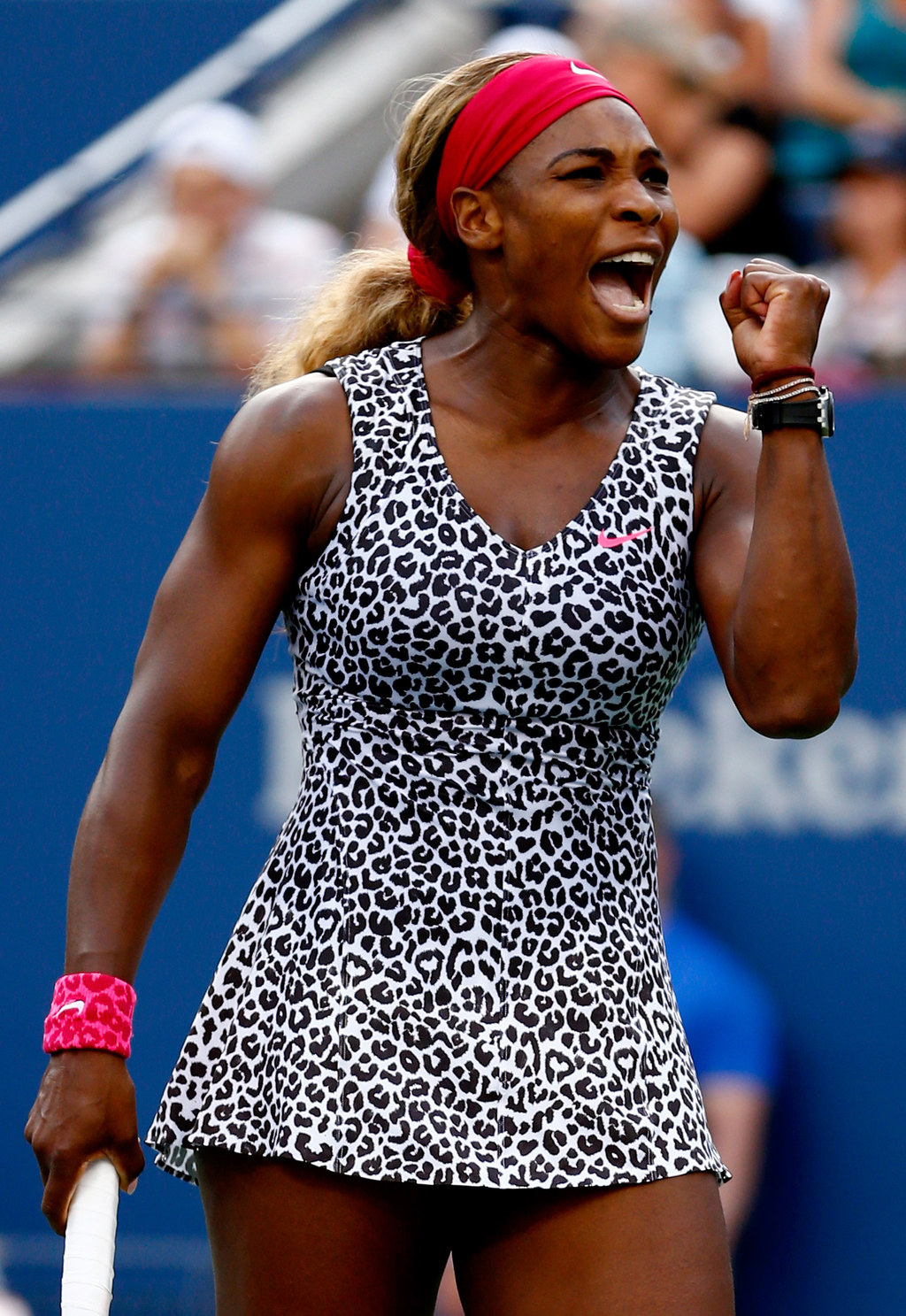 21.
And when she effortlessly wore this sheer white/leopard print number at Wimbledon this year: