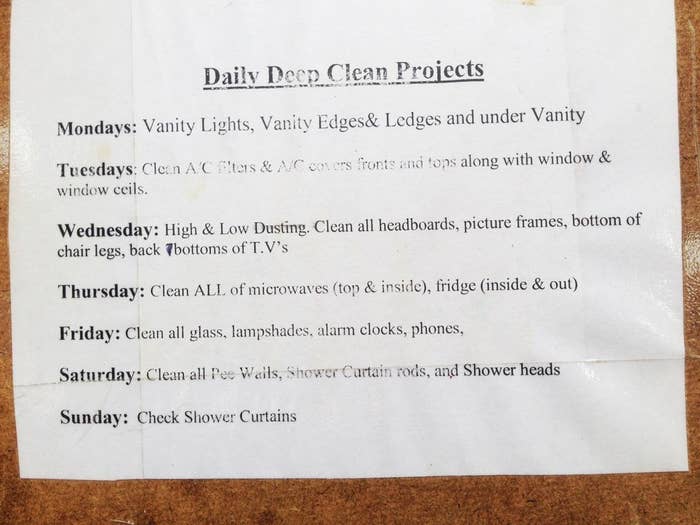 Here's what gets cleaned the first week of every month.

The second week is all about the look and smell as you enter the room.

The bathroom is reserved for week three.

While furniture earns week four's attention.

However, some things apparently only need to be cleaned once every three months.