Unqualified Men Raised Toddlers For A Day And Things Weren't So Bad
"You're not qualified."
by
,
,
,
,
Each guy had a different goal for the day. Zach's was to make sure the child was safe at all times.
Eugene wanted to get the day over with because he wasn't the biggest fan of children.
Keith wanted to make sure nobody choked on their food.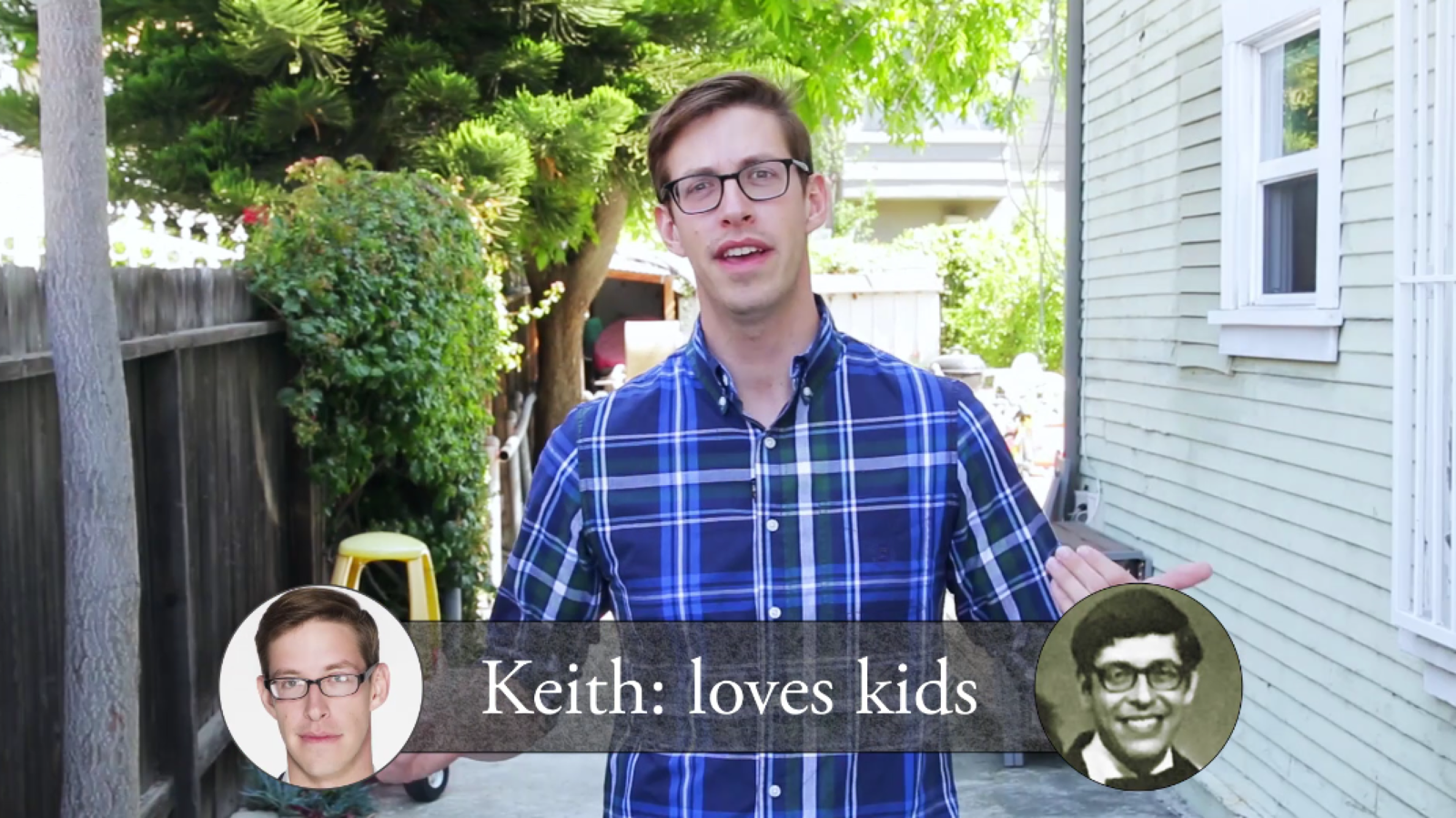 And even though Ned was confident, he wanted to learn more about raising kids since he was planning on having them in the near future.
Before we get into the day, let's meet the kids:
Zach was paired with this cutie patootie, Isadore. His father, David, described him as a toddler who was adamant on getting whatever he couldn't have.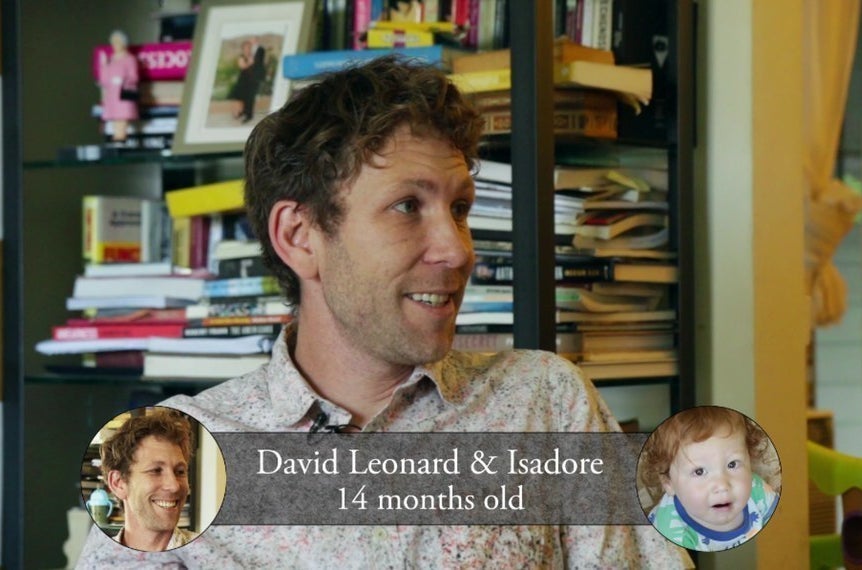 Eugene was paired with Dominik. His dad, Michael, warned Eugene that Dominik was fast on his feet and had a thing for putting indigestible things in his mouth.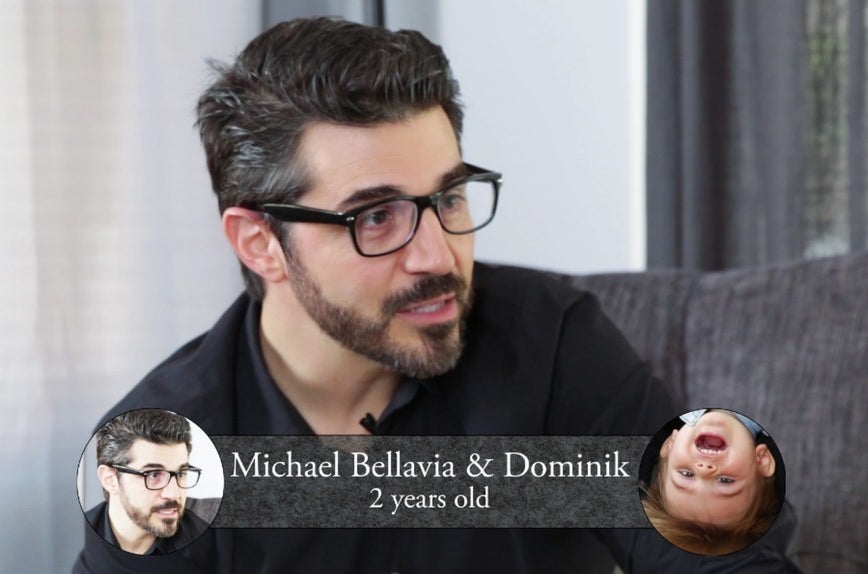 Ned was paired with Oskar, probably the most opinionated child Ned would meet in his life.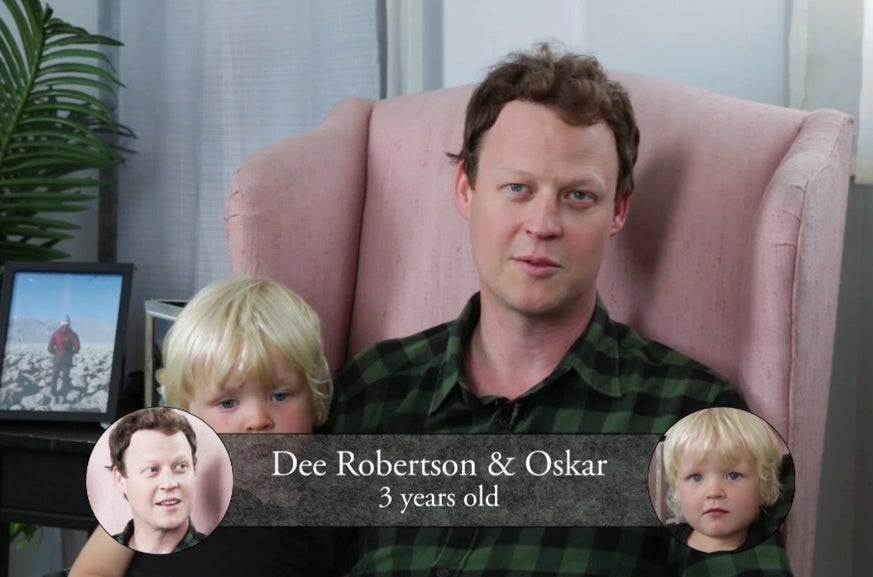 And Keith really had his work cut out for him. Since he was the youngest of three boys, he wanted to try and experience what his parents did. So he'd be taking care of, Odysseus, Rex, and Ajax. Their father, Ari, described parenthood like, "having a tornado for a pet."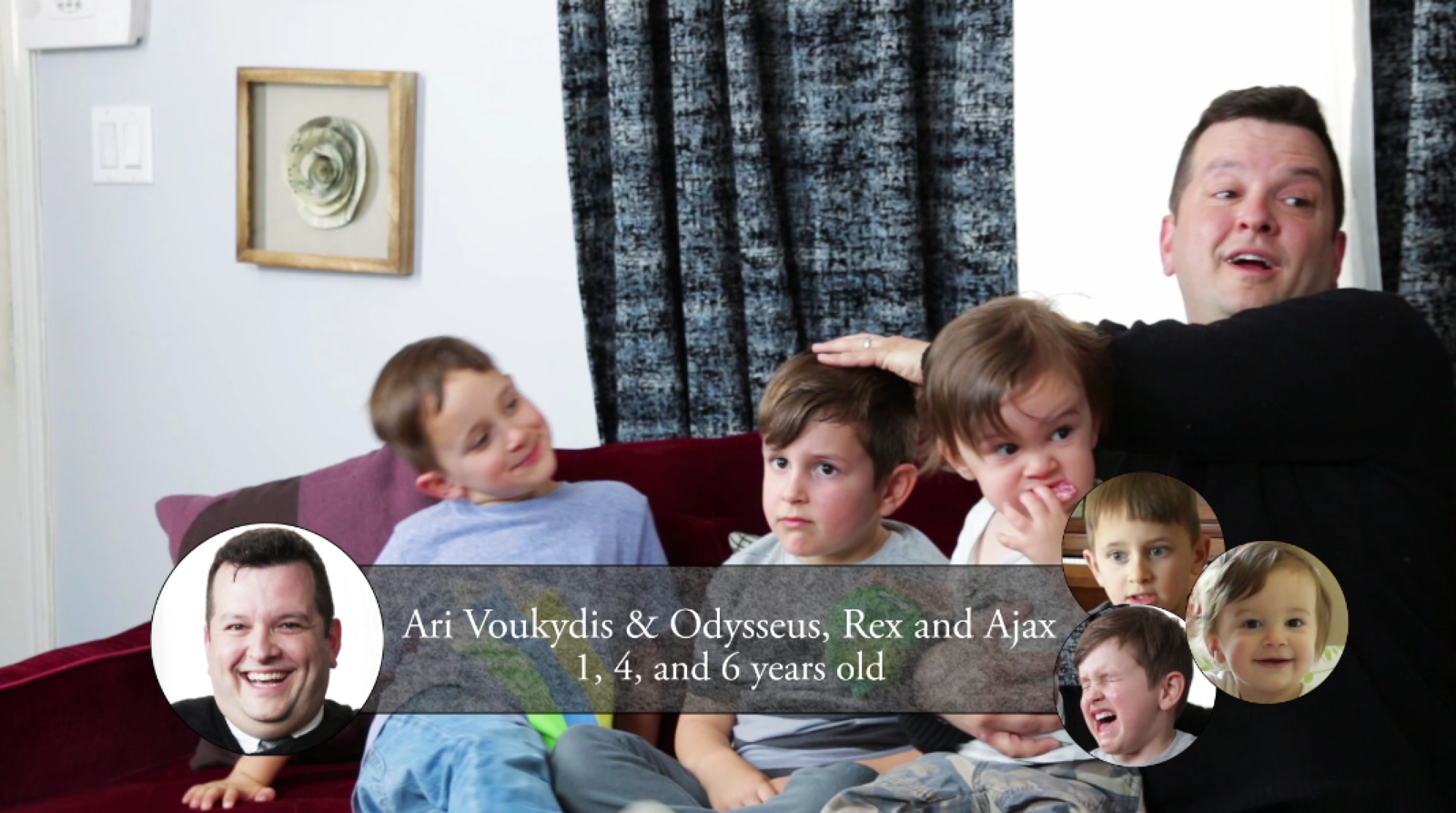 Once they were paired with their toddlers, the guys started to rethink their life choices.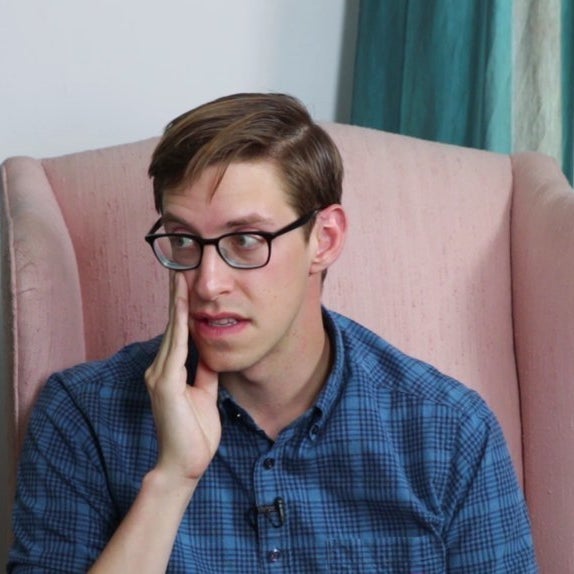 There was no backing out though! Let's see how their day went!
The beginning of the day seemed like the rest of the day would be a breeze. Keith watched Rex and Ajax and at around 9:30 AM, Odysseus woke up. All seemed peaceful...
...until Rex and Ajax started fighting about who knows what. Luckily though, Keith was quick on his feet and ended it before things really escalated.
On the other hand, Eugene and Dom seemed like they were hitting it off pretty well.
Meanwhile, Ned was trying his best to connect with Oskar but not getting very far.
Before the guys knew it, it was time for lunch. Keith seemed like he had a grasp on juggling three kids and was achieving the unthinkable: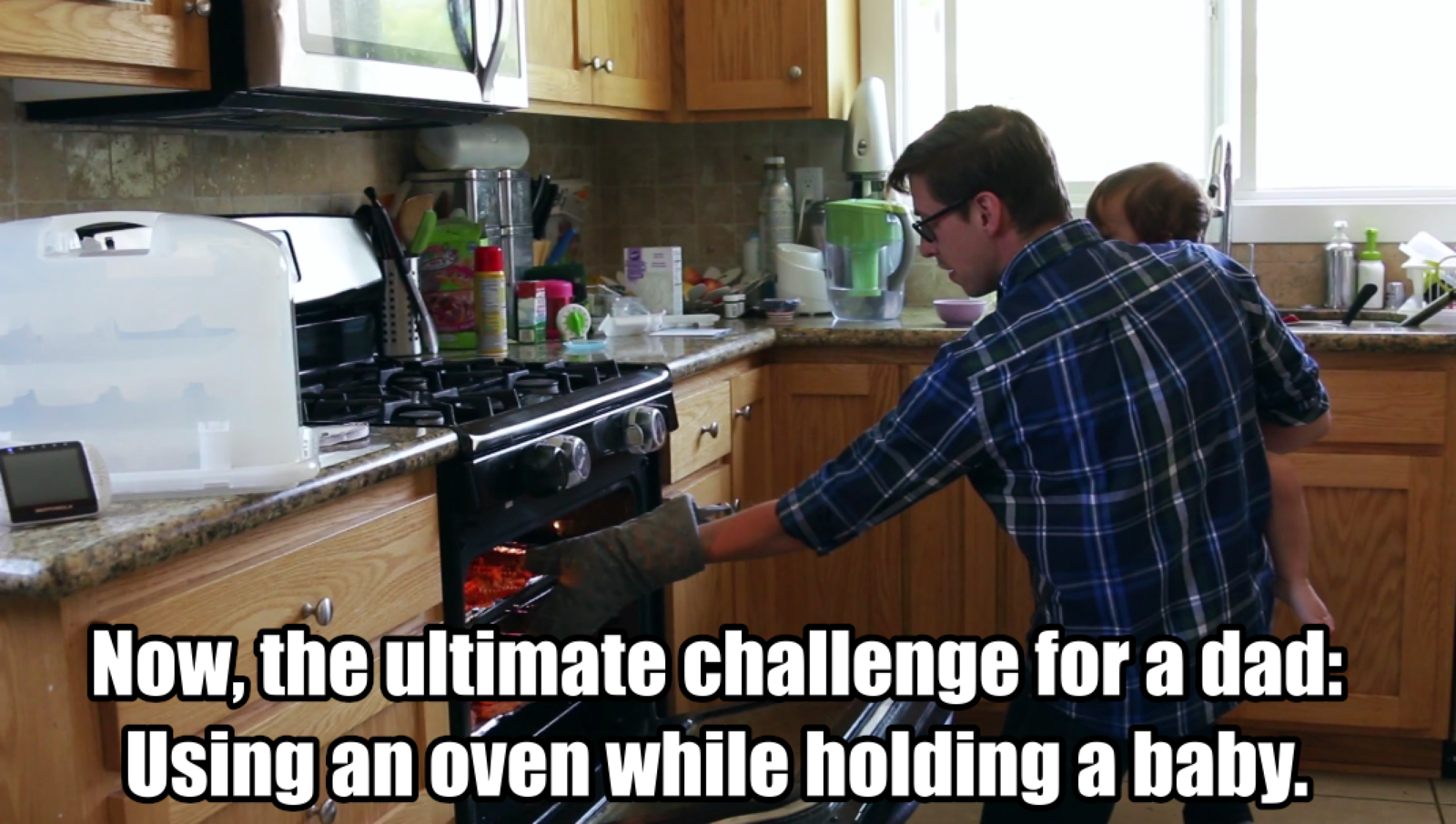 And even though it took a while for Zach to get the hang of things, once he did he became a natural at making Isadore smile.
Even though the guys were doing a good job, they were losing their energy...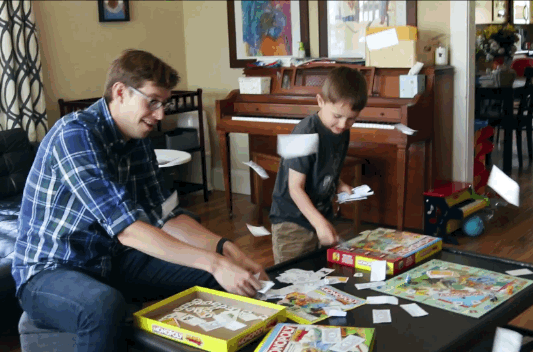 ...and when the temper tantrums started it became a nightmare.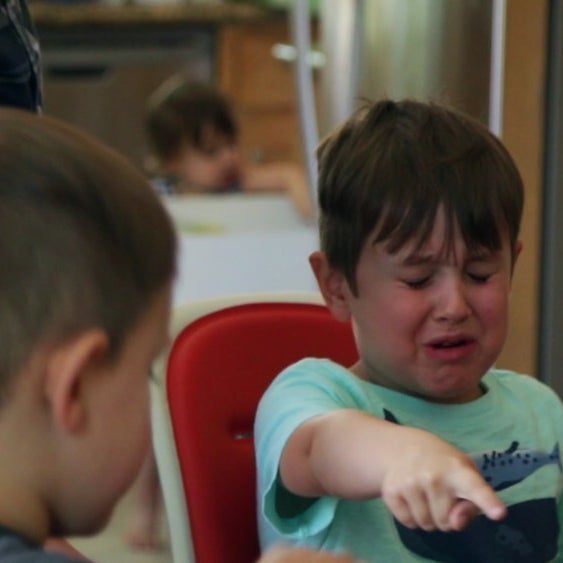 But the temper tantrums didn't discourage the guys and eventually simmered down. By the late afternoon, it seemed like the guys were getting a grasp on what fatherhood was like. Keith realized that raising three kids was not easy but definitely worth it, while Zach realized that sometimes being a big kid makes raising a little one easier.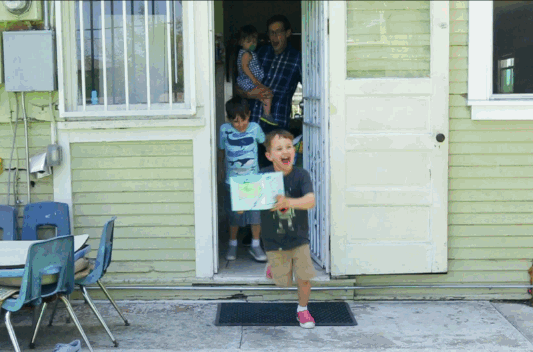 Ned had finally established a friendship with Oskar and Eugene figured out the best way to enjoy fatherhood: Lookin' sharp and slayin' the LA streets with little Dom.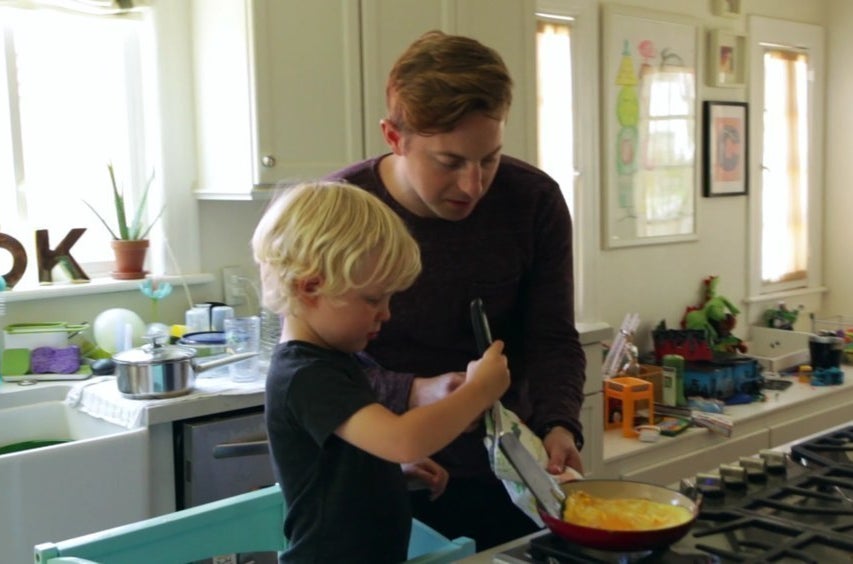 By the end of the day, they were exhausted.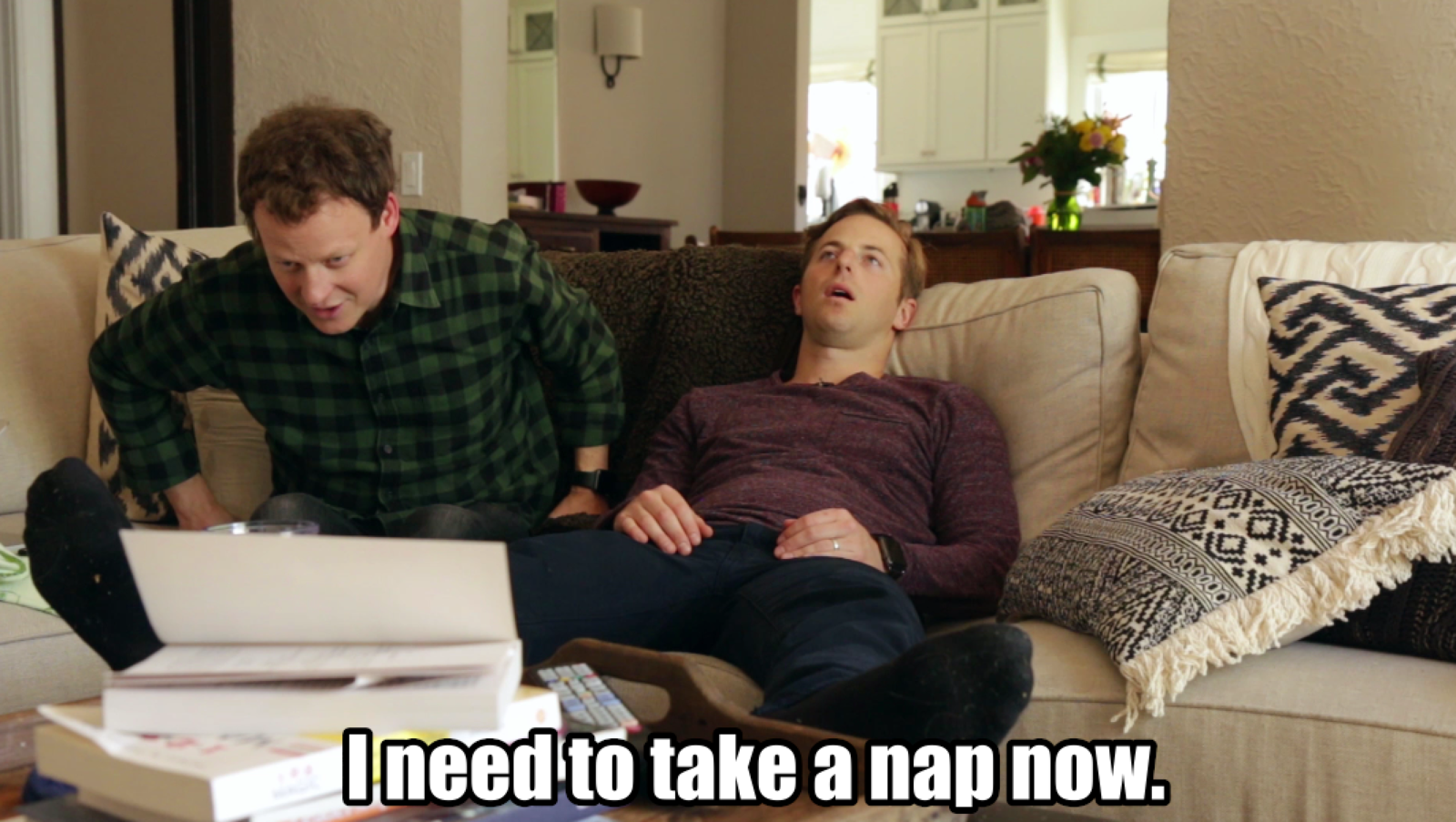 But ultimately realized that being a father was an enjoyable task that they would someday want to take on.