The Try Guys Did Hilarious Imitations Of Their Fathers And We Want To See Yours
Like father, like son.
by
,
,
,
,
Part of the The Try Guys five-part series celebrating Father's Day was having their dads come in and imitate each other and things got hilarious:
Immediately, things got shady when all of their parents called them out for never calling back.
Then came the corny but cute quirks each of their dads had:
Ned imitated his dad whenever he was talking to Ned's dog, Bean.
And Eugene imitated his father's appreciation for nature.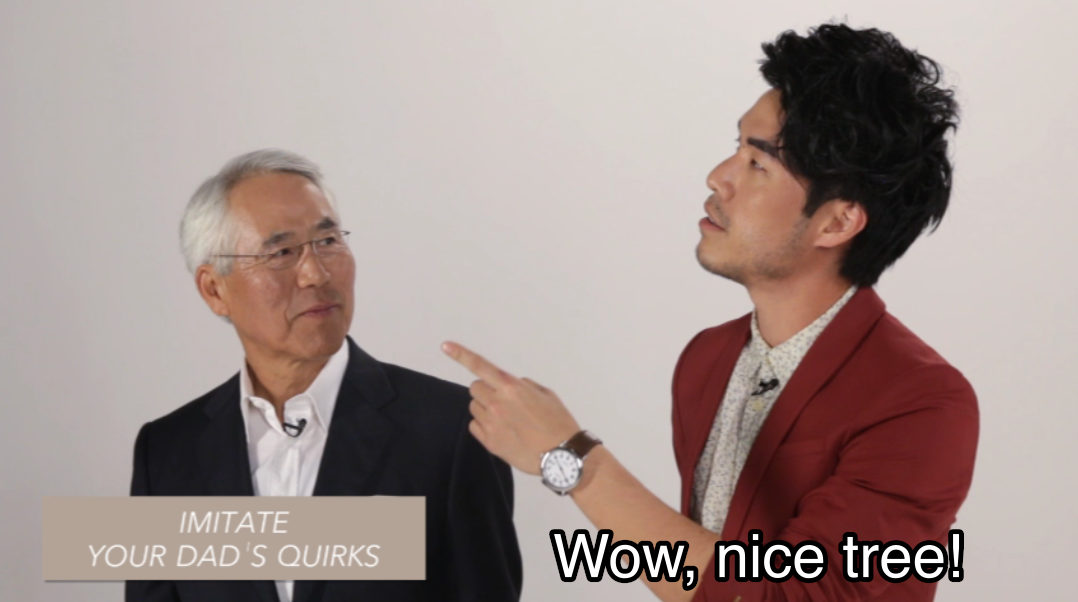 Then the dads imitated their sons when they were little and wow, it was hilarious:
Zach would have temper tantrums that his dad remembered vividly when he didn't get his way.
And Keith was always in for a game of frisbee.
They fulfilled their childhood dreams of imitating their dads when they got mad… because they were grown ass adults who couldn't get into trouble now.
Ned's father tried his hardest to have patience with Ned.
While Eugene's father just made sound effects to express his angry.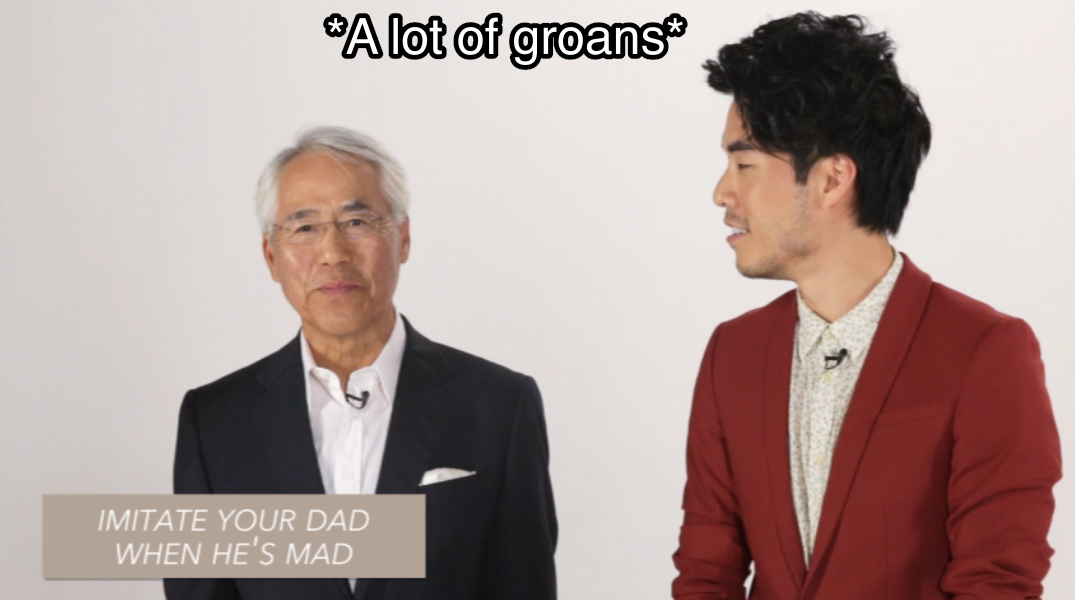 And it wouldn't be a normal Try Guys video without going to the extreme, so we had them imitate how their dads gave them the sex talk:
...while others were very candid about the birds and the bees.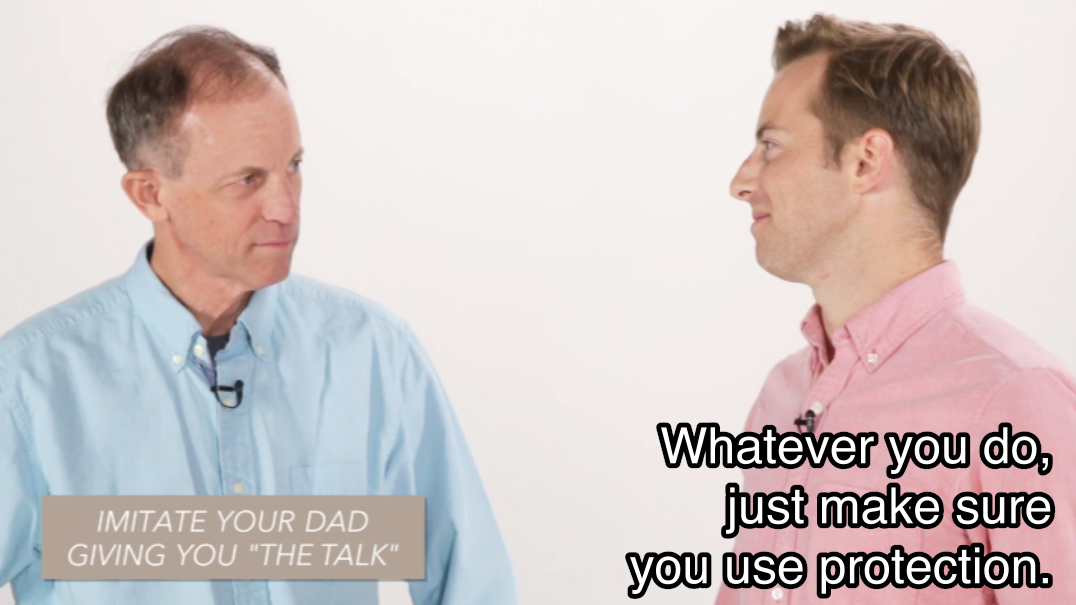 That is the face of a proud papa!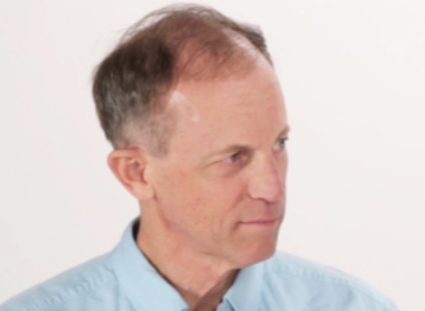 And even though things might have gotten a little shady, they still loved each other at the end of all of this madness.