One Man Let Twitter Make His Decisions In Vegas And Shit Got Interesting
What happens in Vegas… goes on the Internet.
The day started off pretty mellow, as Keith was told by Twitter to take a nice relaxing float around the lazy river.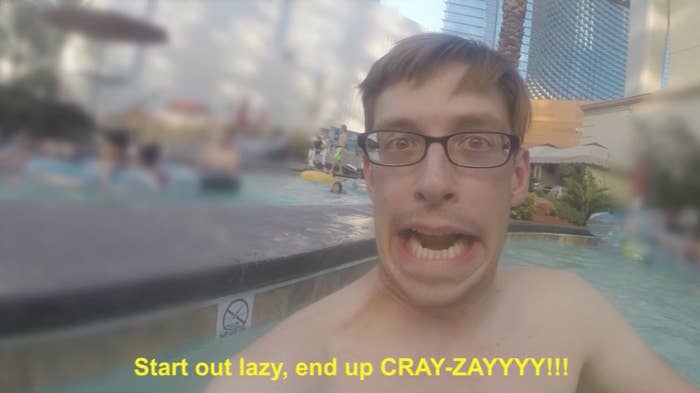 However, when it was pre-gaming time, the Internet wanted Keith and his crew to get right to it and do some Tequila shots.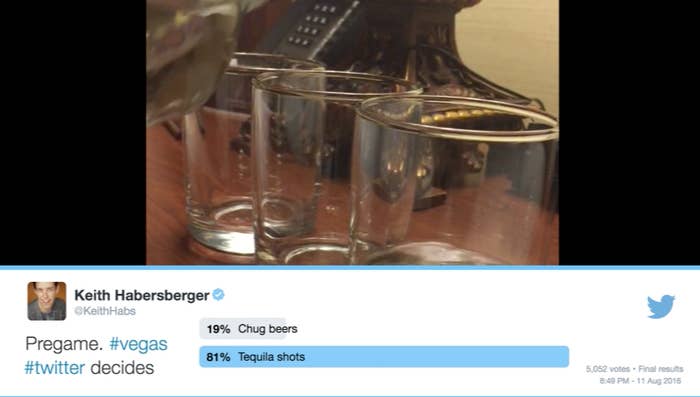 After some tequila (and some beer) Keith and his crew went down to play roulette, and after Twitter chose red, Keith doubled his money!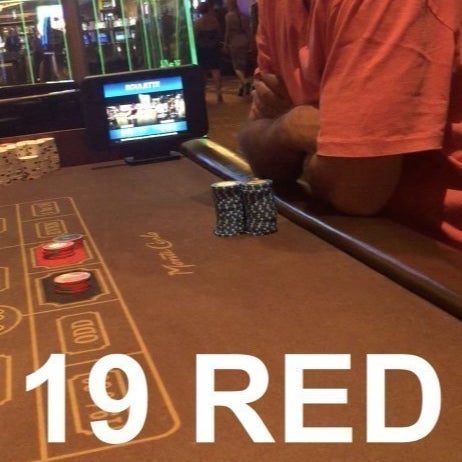 He walked away with a whooping 40 bucks, folks!
THEN, Twitter told Keith to do the Rio zip-line...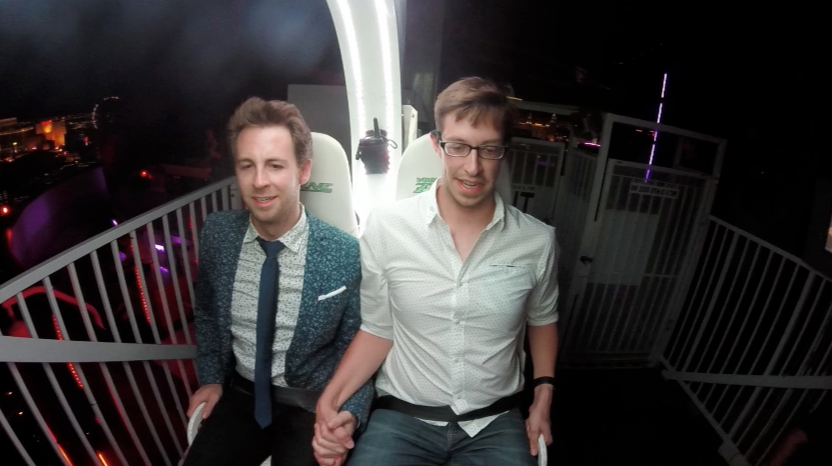 ...which Keith was a LITTLE bit nervous about.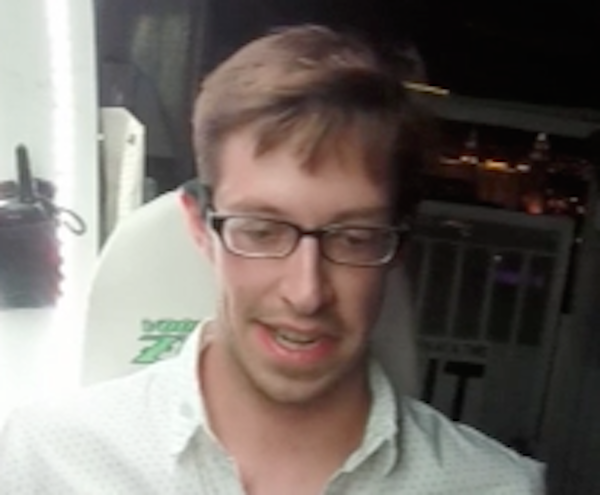 But once they were soaring over the city, Keith was absolutely LIVING for it.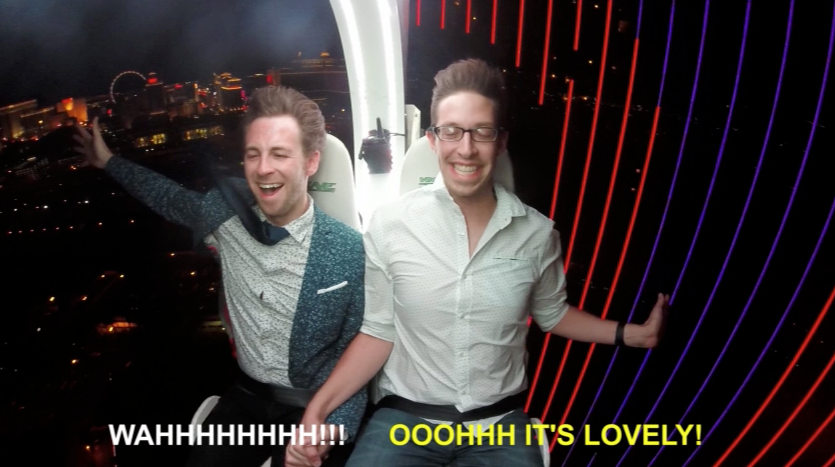 As the guys started to get a little more booze in their system, the Twitter polls started to make less sense.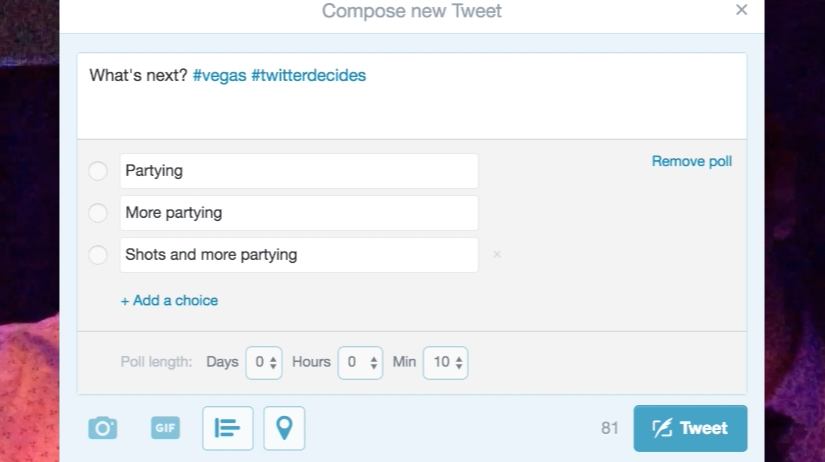 But Twitter demanded more shots be taken, so Keith and the crew obliged.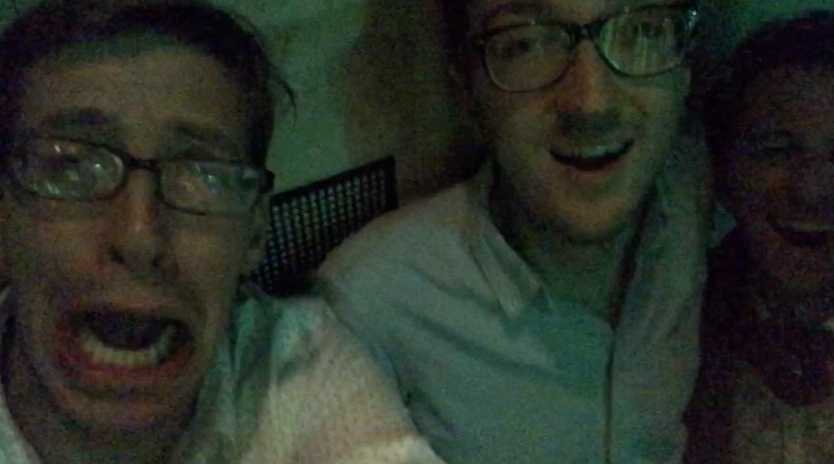 As the night came to a close, the Twitter polls got real weird.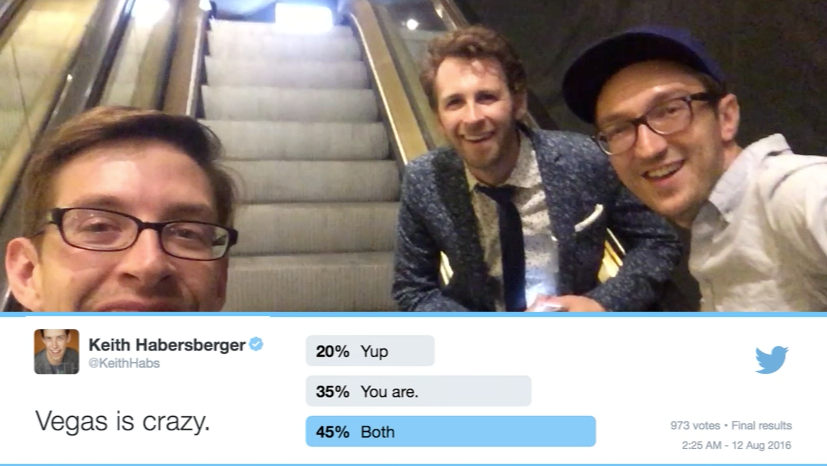 And Keith's last request to Twitter was to help him find the best drunchies in Vegas... and Twitter absolutely DELIVERED and led Keith to some greasy goodness.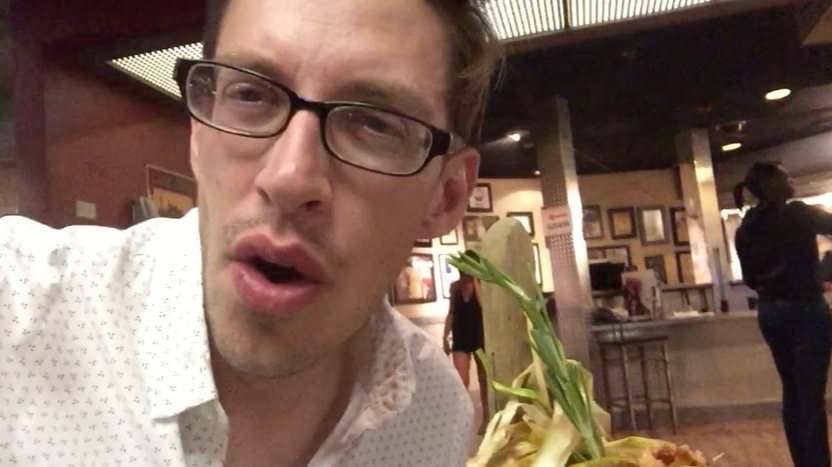 Cheers to surviving Vegas!