I recently went to New York City and decided to let people on Twitter tell me how to spend my day. Here's what happened:
I started out my day like any good New Yorker, with a bagel. People told me to hit up Tompkins Bagels and get a chocolate chip bagel but they were OUT. So I decided to ruin my breath for your pleasure instead: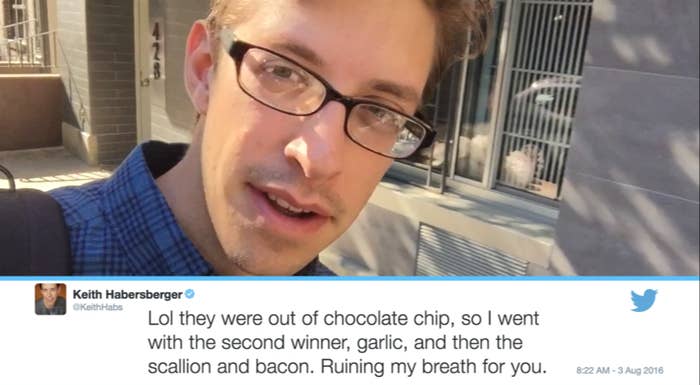 It was fucking hot in NYC, and I decided that both bad breath AND sweaty clothes was not gonna work for me, so I asked my loyal followers where to shop for new clothes!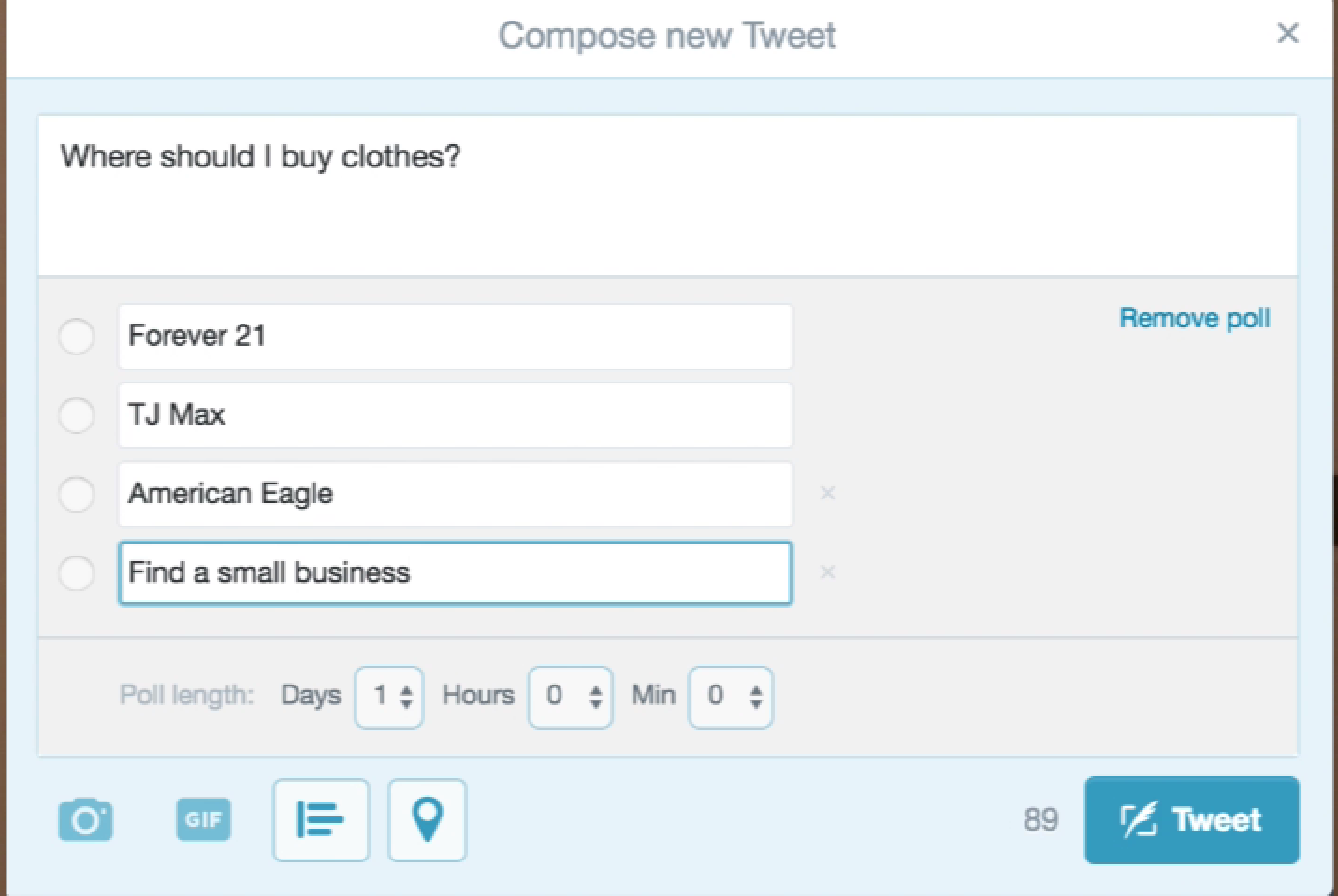 Then, I got distracted by a farmers market, and my followers told me to buy fresh fruit. So I bought fresh raspberries and ate them with Hoda, who was on vacation from Egypt and had never had fresh raspberries before. Madness! Magic!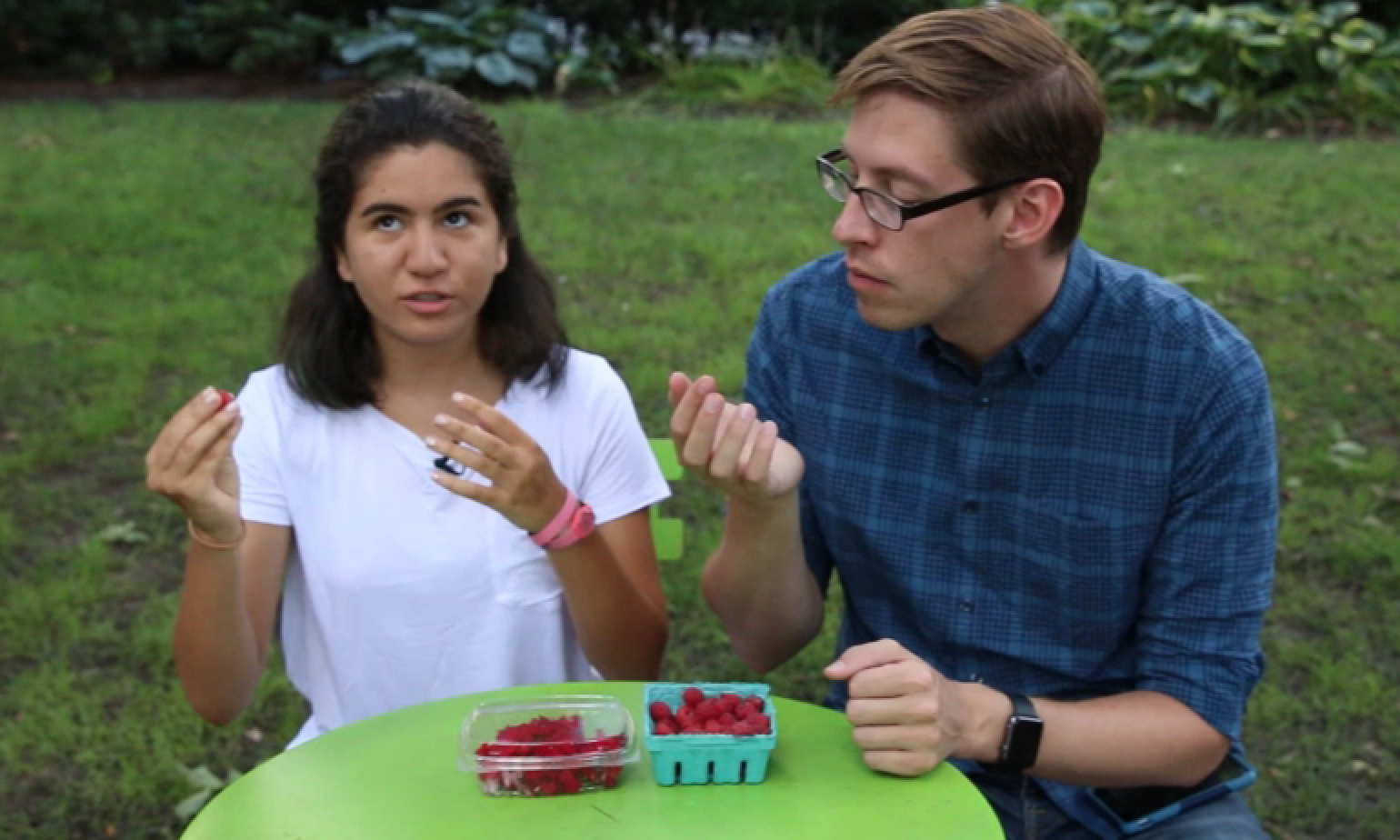 My followers told me to go to a small business, so I went to Scotch and Soda and gave the Twittersphere a choice between two outfits. They chose this one and I felt like a new man: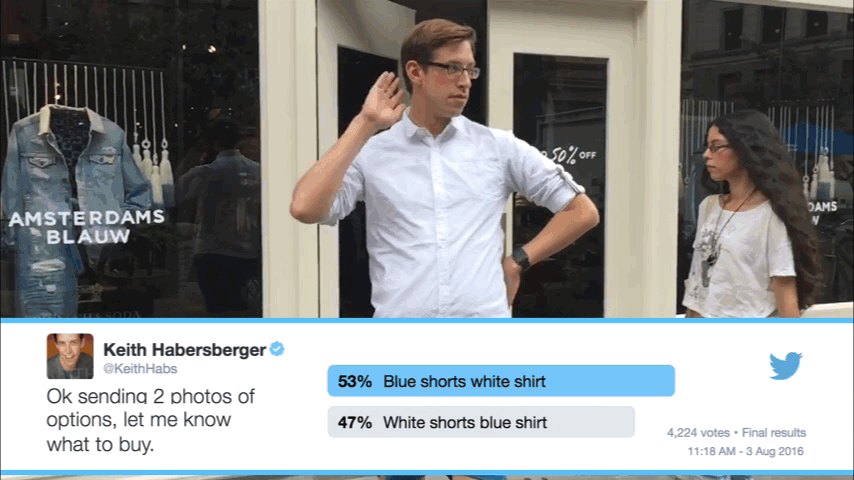 LUNCH TIME, aka we got on a subway full of cheerful New Yorkers to go eat cheese pizza.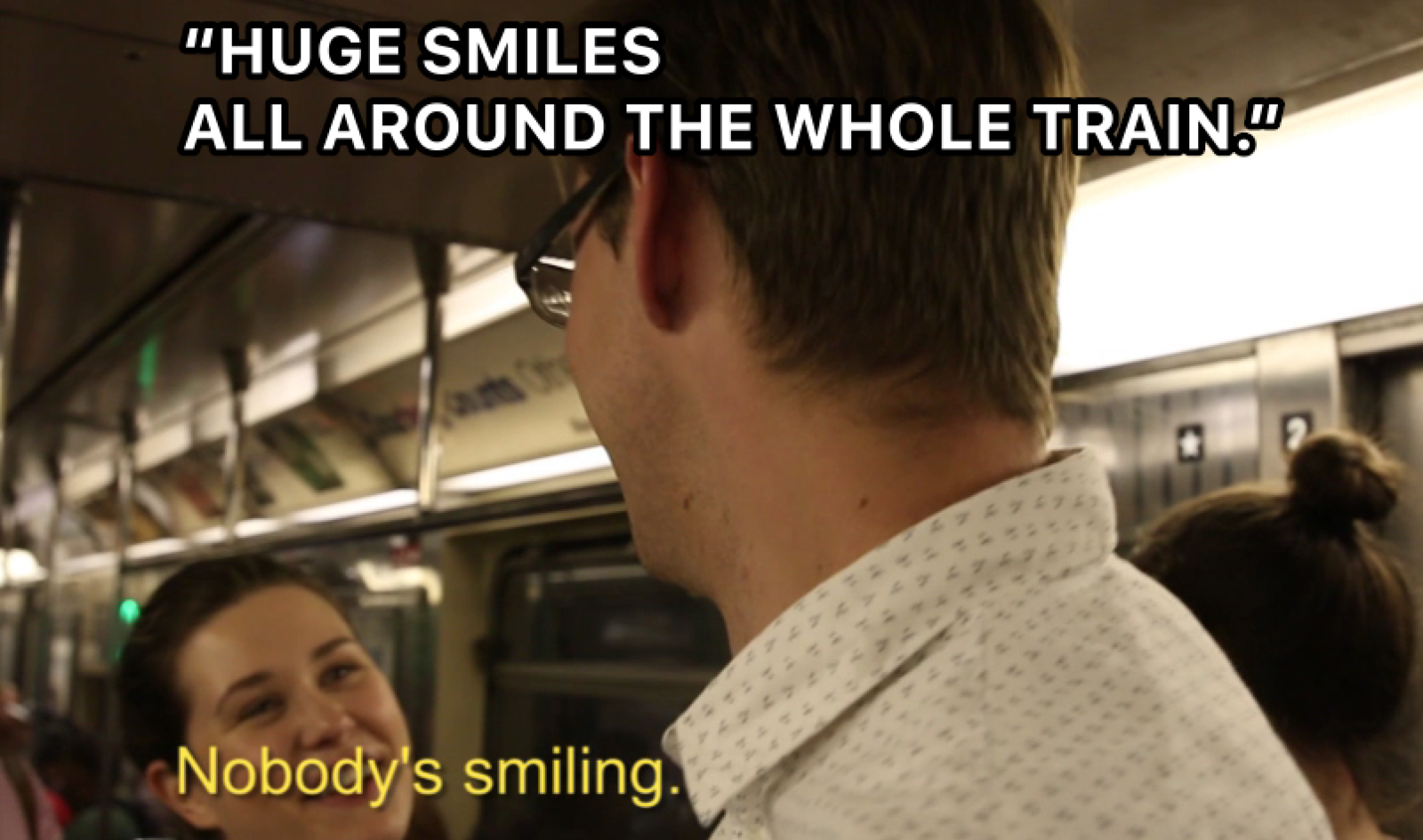 Then there was a *brief (but actually quite long) intermission to play Cup of Money* in Central Park: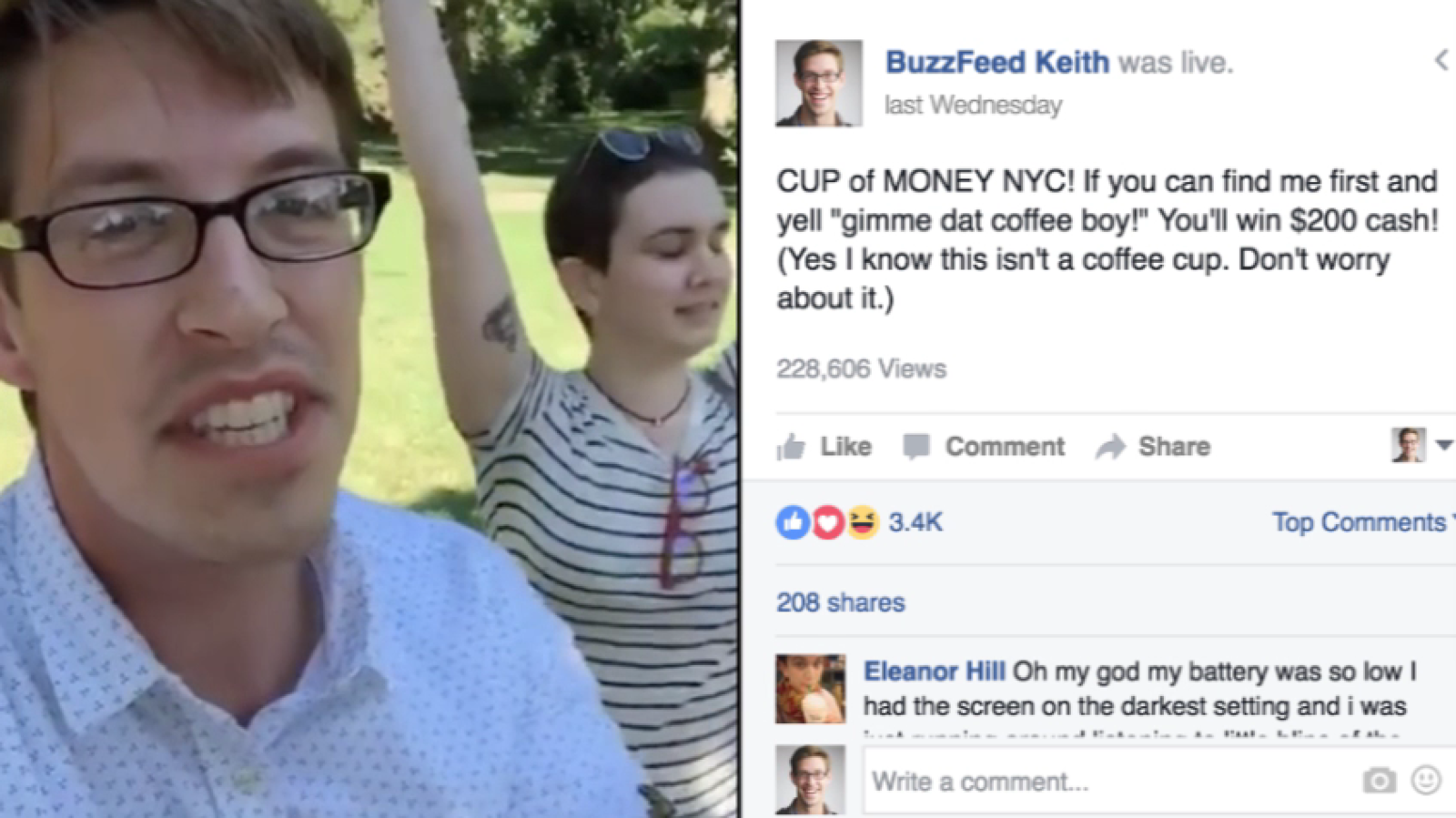 Then things took a ~saucy ~ turn when someone suggested I get a hotdog and someone else told me to ask people if they like sausages.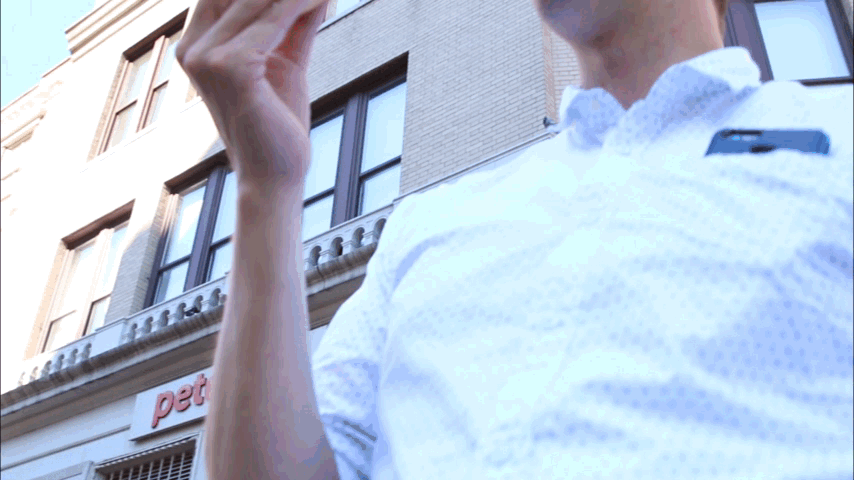 And, last but not least, my followers decided my evening entertainment. I asked whether I should go see Book Of Mormon or Hamilton...and, well, Hamilton won (duh) but it's also super spensy and exclusive... Follow me on Twitter tonight (8/11) to make my decisions in Las Vegas! (The link to my Twitter is below.)
twitter.com
What happens in Vegas, ends up online.
This post was created by a member of BuzzFeed Community, where anyone can post awesome lists and creations.
Learn more
or
post your buzz!