Zac Efron Hugged A Random Girl For 30 Seconds And It Was The Most Romantic Thing Ever
♫ I just died in Zac's arms tonight... ♫
Thursday was, if you didn't know, National Hugging Day. And it is a well-known fact that Zac Efron is one of America's best and most capable huggers. Whenever a hug is needed, Zac appears, holding a boombox. He always brings a boombox for all his hugs. And last night, one very lucky audience member got to hug Zac Efron, Professional Hugger, for a FULL 30 SECONDS. Her name was Rebecca, she's from Australia, and from this day forth she shall be known as Luckiest Person Ever. Zac and Rebecca both gave their consent to hug, in a kind of mini-hug marriage ceremony... It was so beautiful. Zac gently cradled Rebecca's head, in a most tender hugging gesture. He whispered a small secret in her ear, as all Great Huggers must do.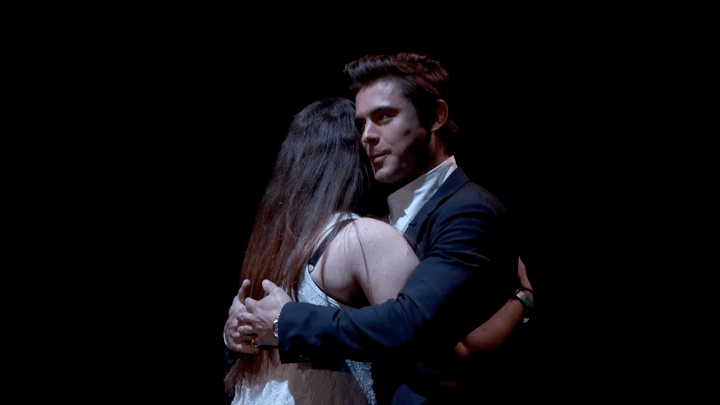 It was pretty much the most romantic thing that has ever happened, and as the lights came up, The Hug ended. But it was a good hug. We can only assume Rebecca walked offstage and had to immediately smoke a cigarette.