If you haven't watched Queer Eye on Netflix, you gotta get on it. If you have, you know that the third episode in the eight-episode season, "Dega Don't," tackled some very important topics.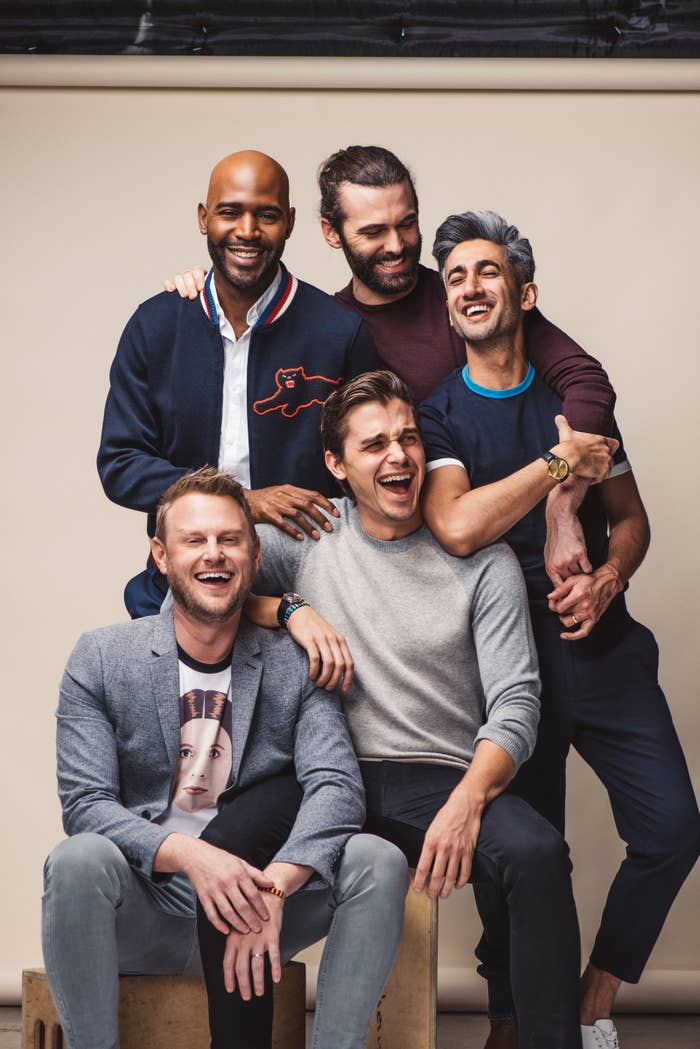 The episode's Hero — a term the Fab Five use to refer to all the men they transform — was Cory Waldrop, a former Marine and NASCAR lover who was nominated to be on the show by his best friend and fellow former Marine, Henry.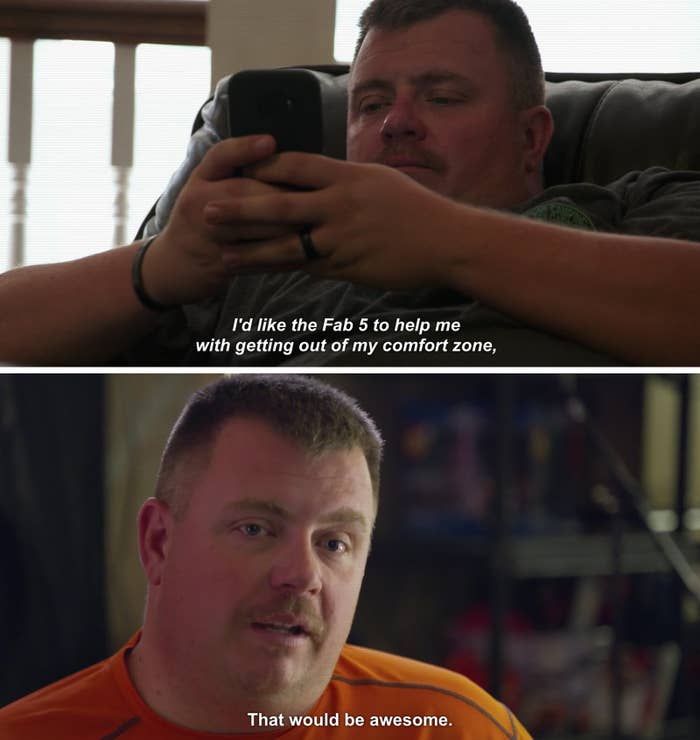 In the very beginning of the episode, the Fab Five got pulled over by a cop while Karamo Brown, the show's culture expert, was driving.
And things got very tense very fast.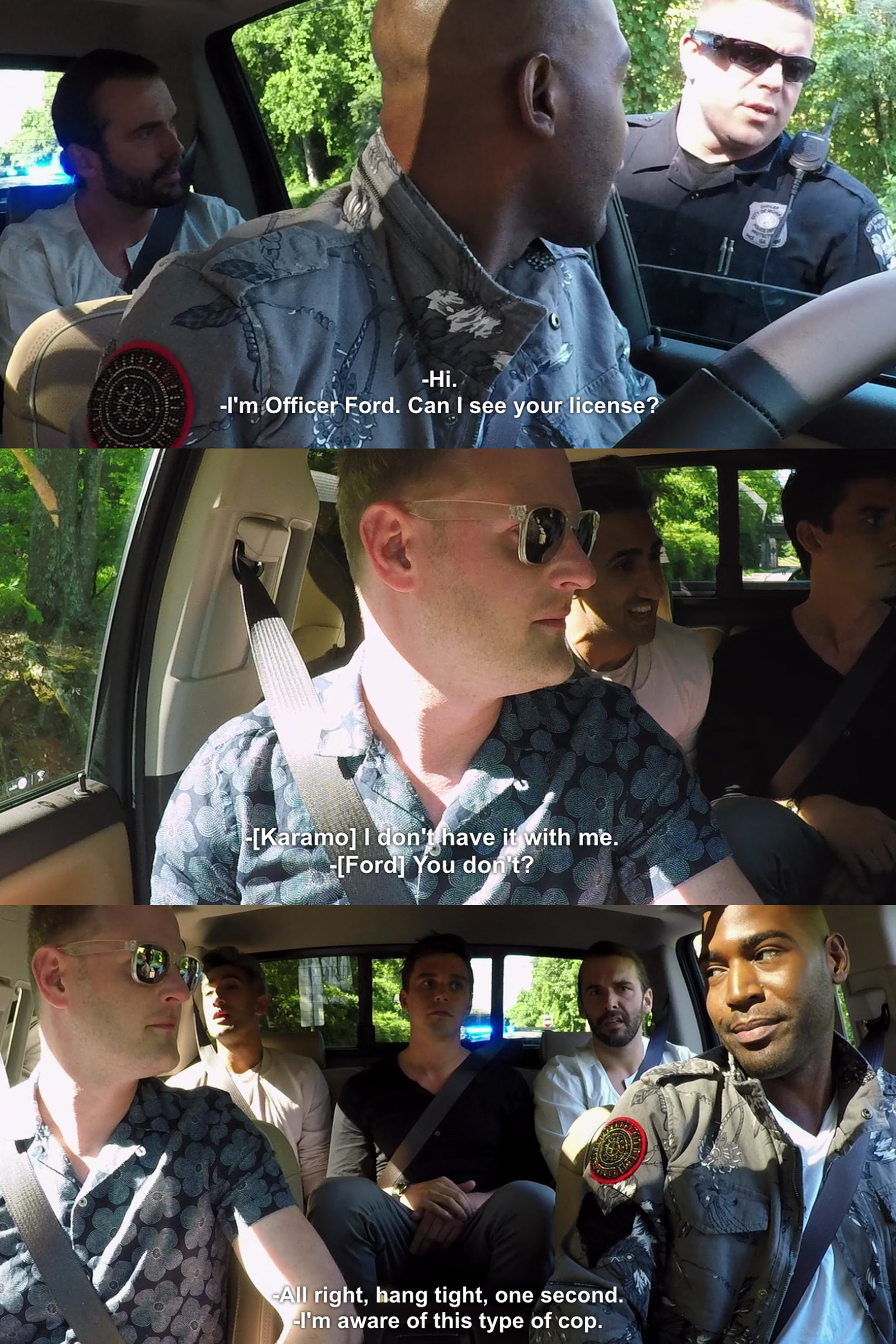 Everyone was nervous.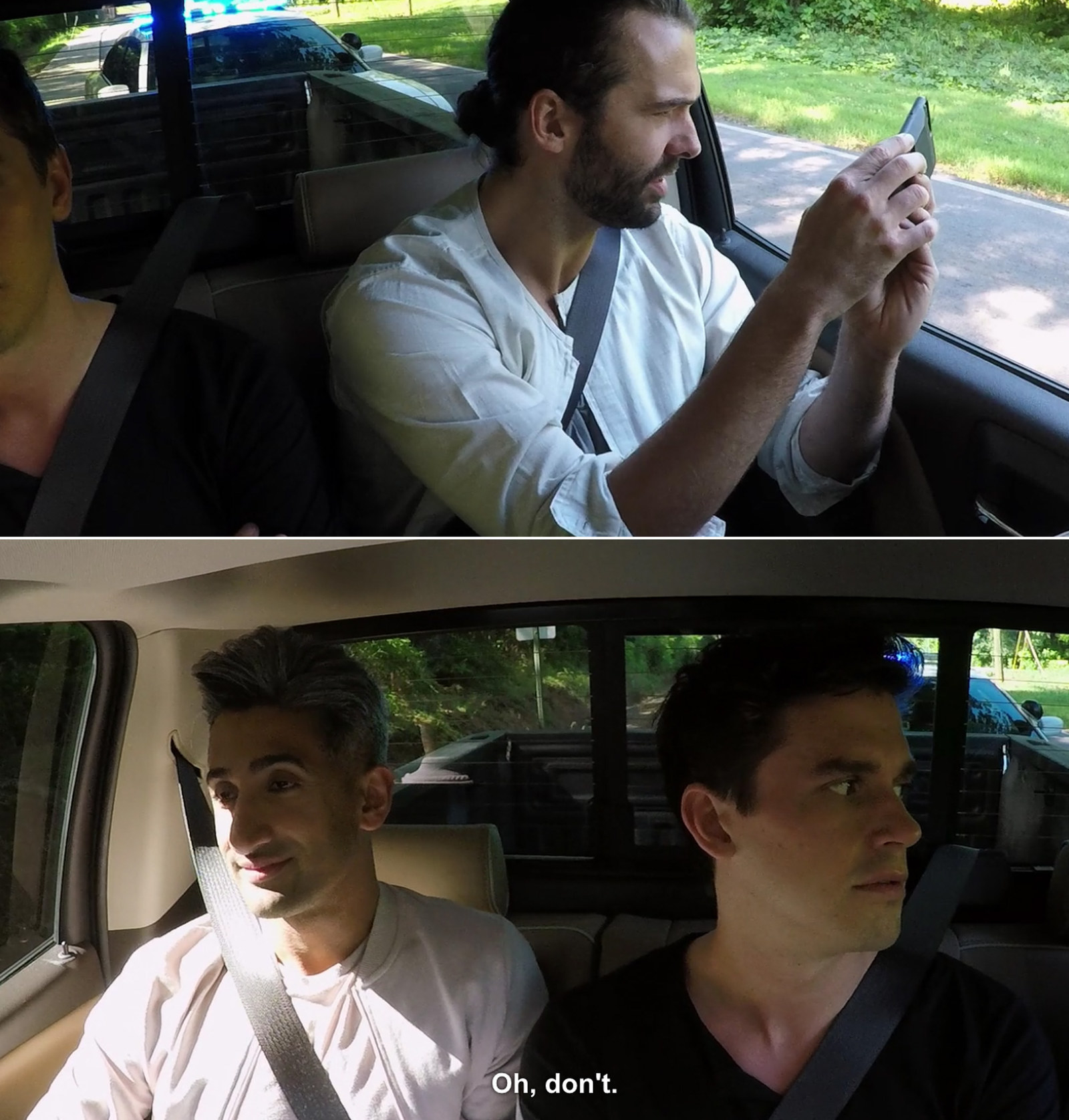 But then Officer Ford revealed that he was actually Henry, Cory's best friend and nominator. He also revealed he and Cory are both cops now and work together.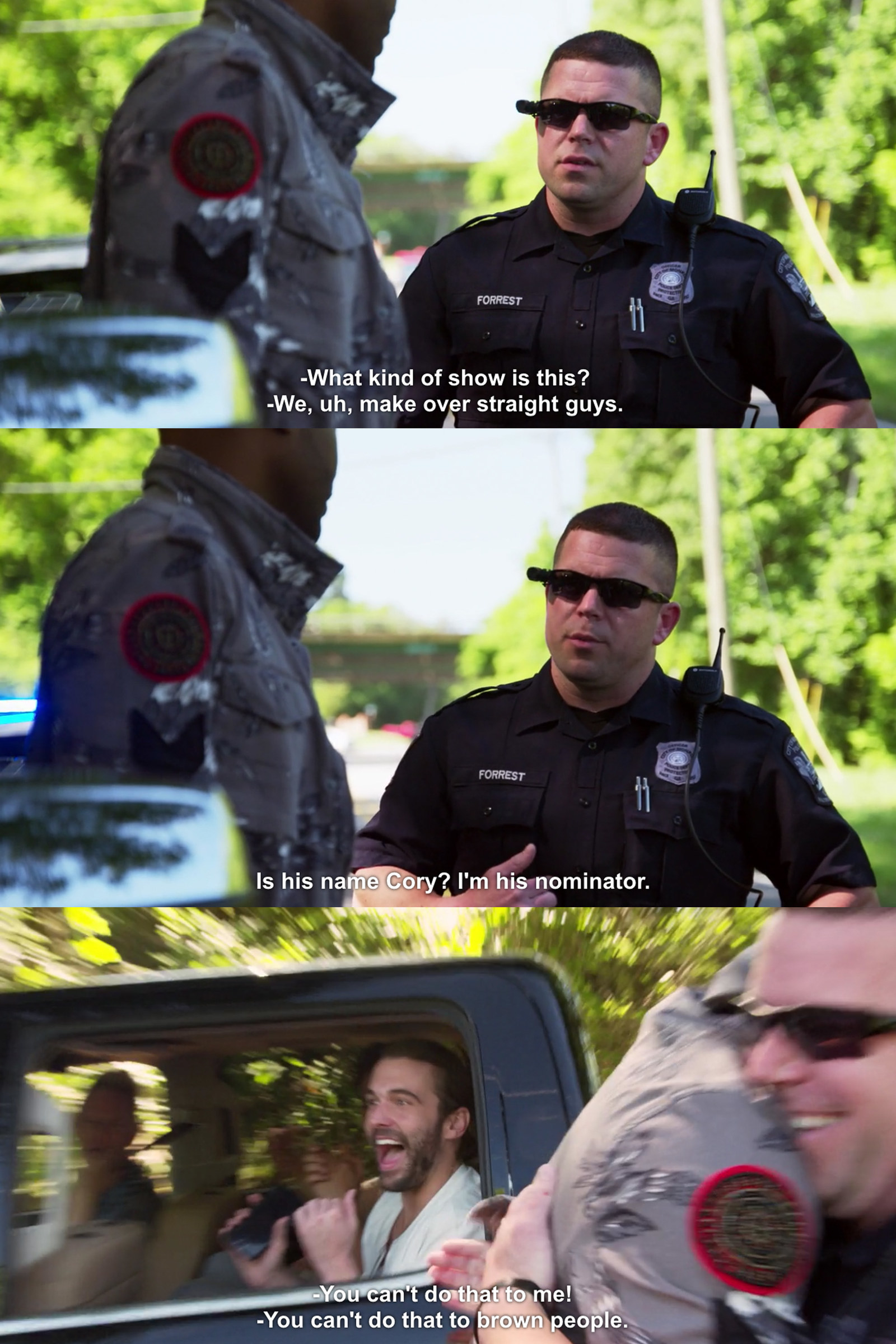 "We had no idea," Karamo Brown told BuzzFeed of the scene. "When we have the driving scene in the morning, we all fight over who's going to drive. That morning, I was adamant that I wanted to drive. I'm glad that that happened, because then it allowed a conversation to happen that probably wouldn't have happened if I hadn't been in the driver's seat."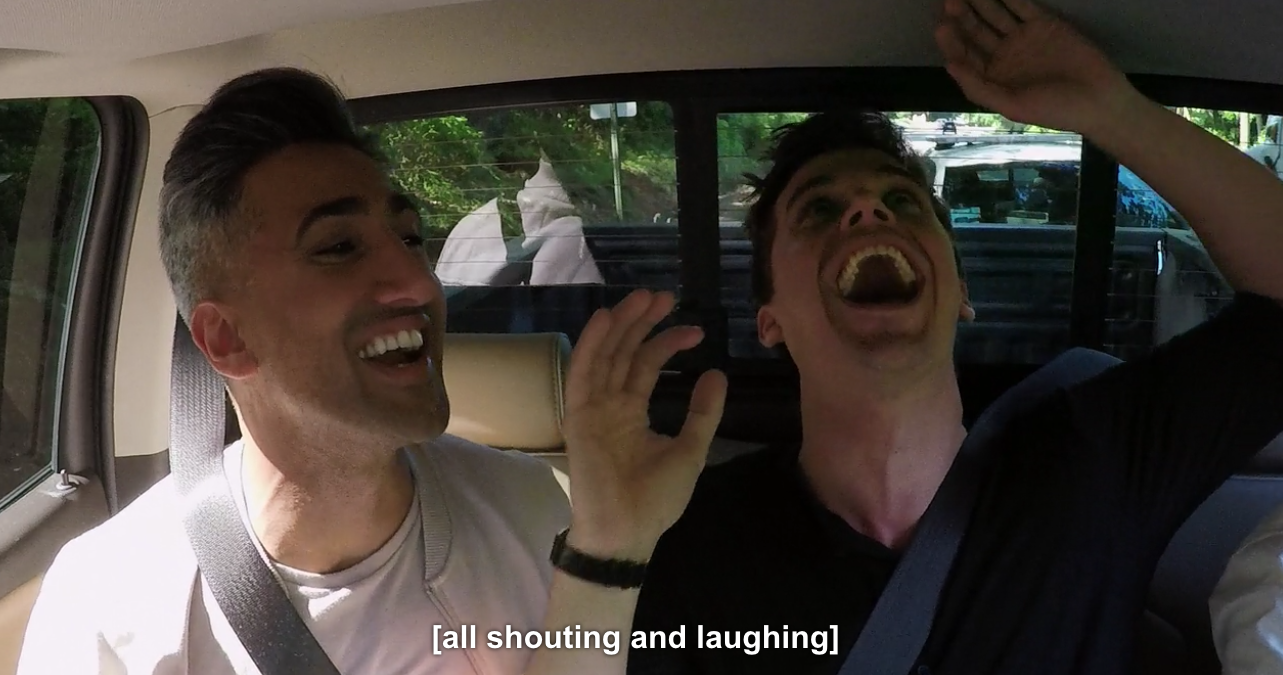 Only Bobby Berk, the design expert, knew what was going to happen right before they drove off. "I'm kind of momma in the group," Berk said, "so right as we went to pull away, production whispered in my ear. Just in case, I could be like, 'Guys, OK, this isn't real, chill out.' But [the rest] of them had no idea, they thought it was totally real."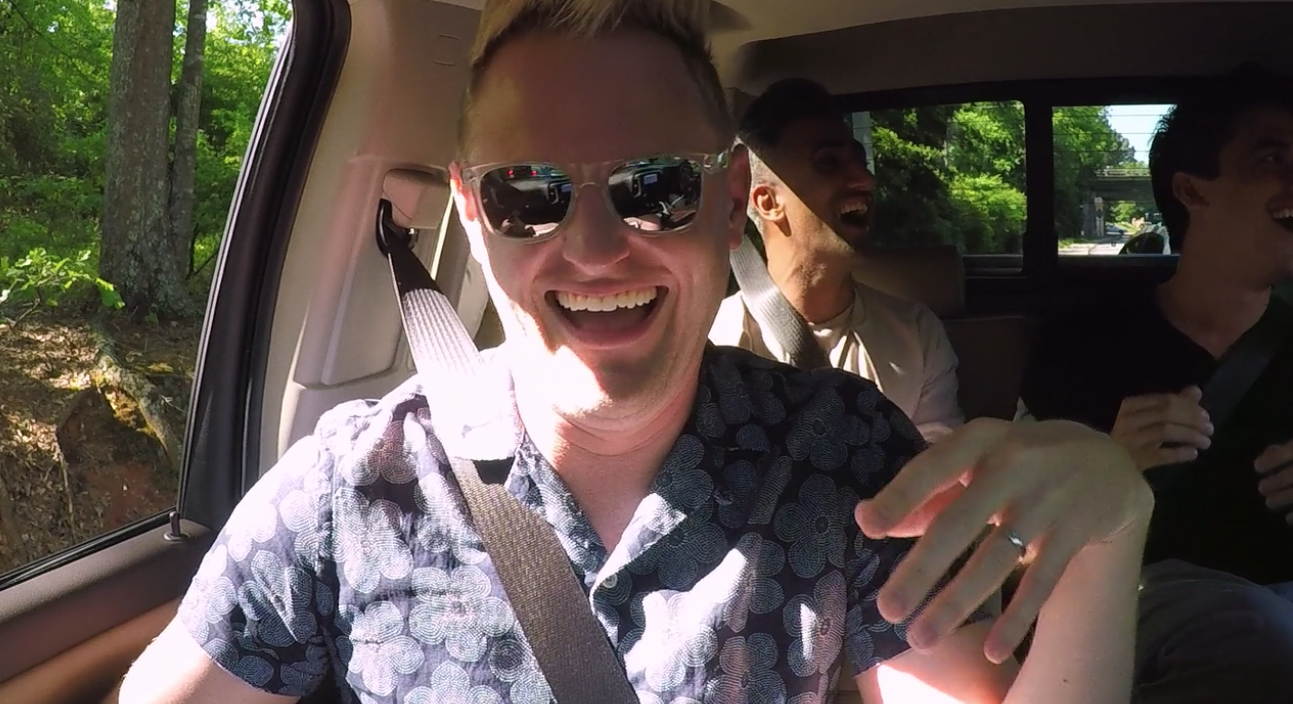 Over the course of the episode, Waldrop and Brown talked about the current climate surrounding police officers and people of color, and how scared Brown felt when Officer Ford pulled him over that morning.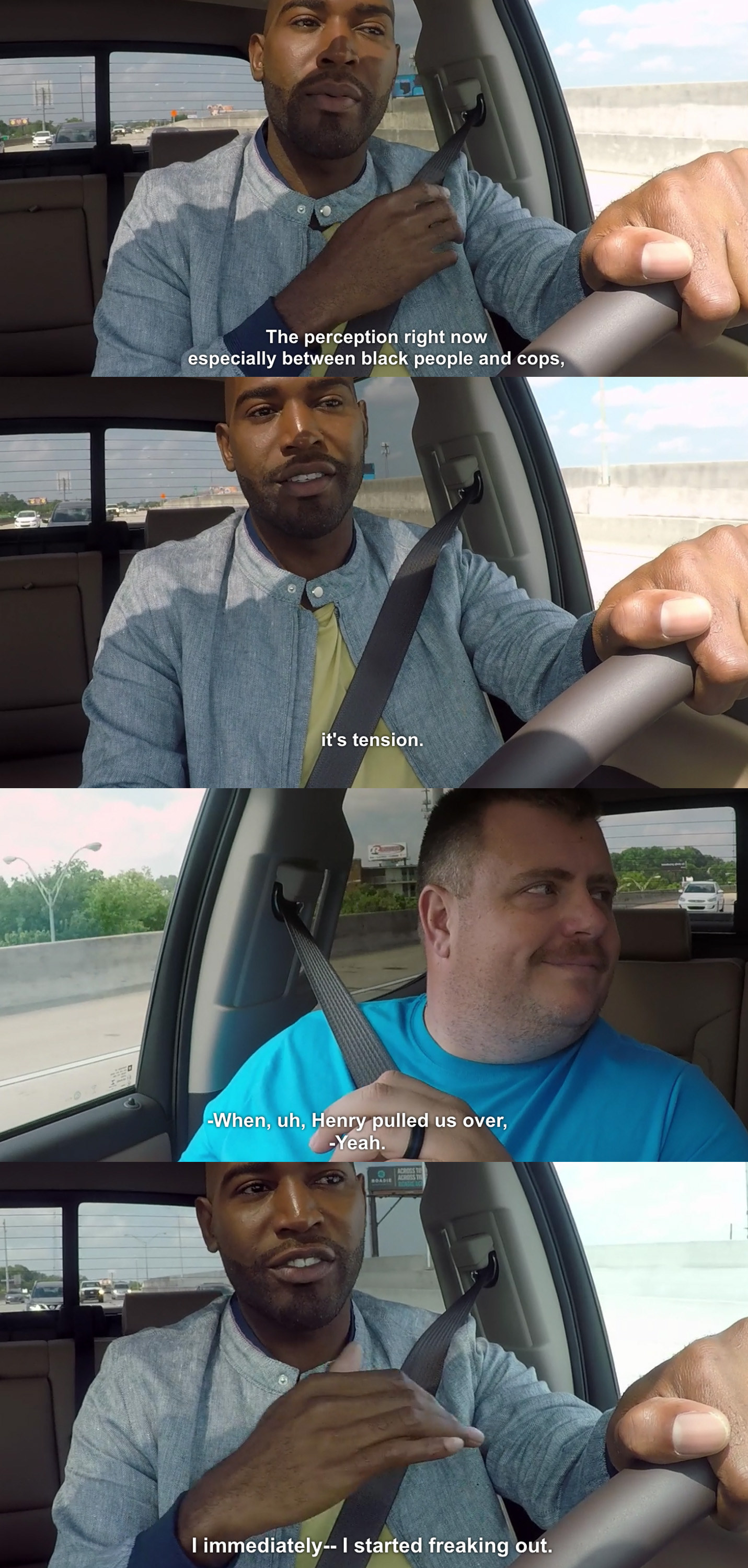 It was an emotional conversation. "As a black man, I've never felt comfortable speaking to a police officer about what we see in the news — the killings," Brown told BuzzFeed.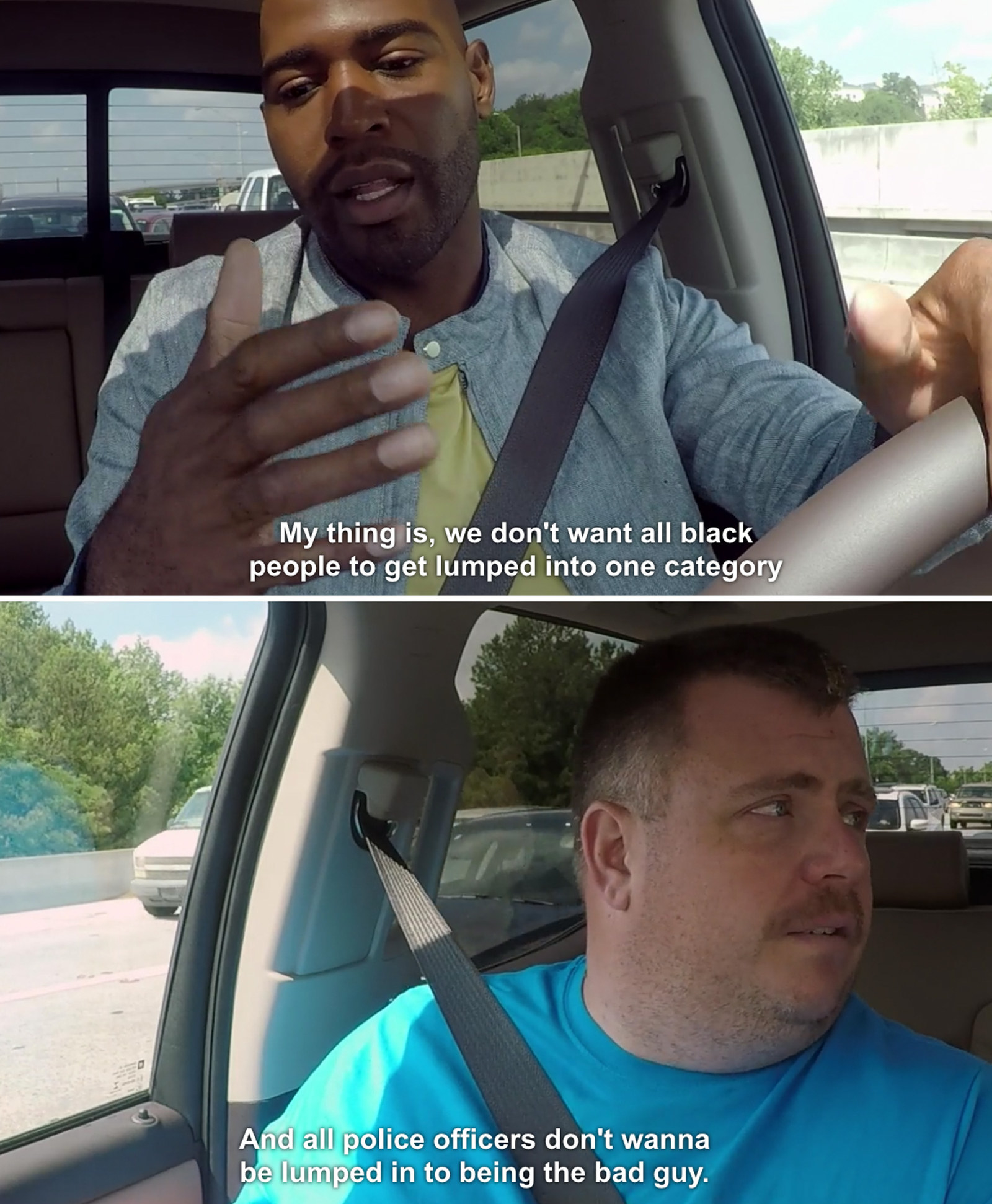 "Because of this," Brown continued, "I'm a little more open and a little less jaded when I see police officers."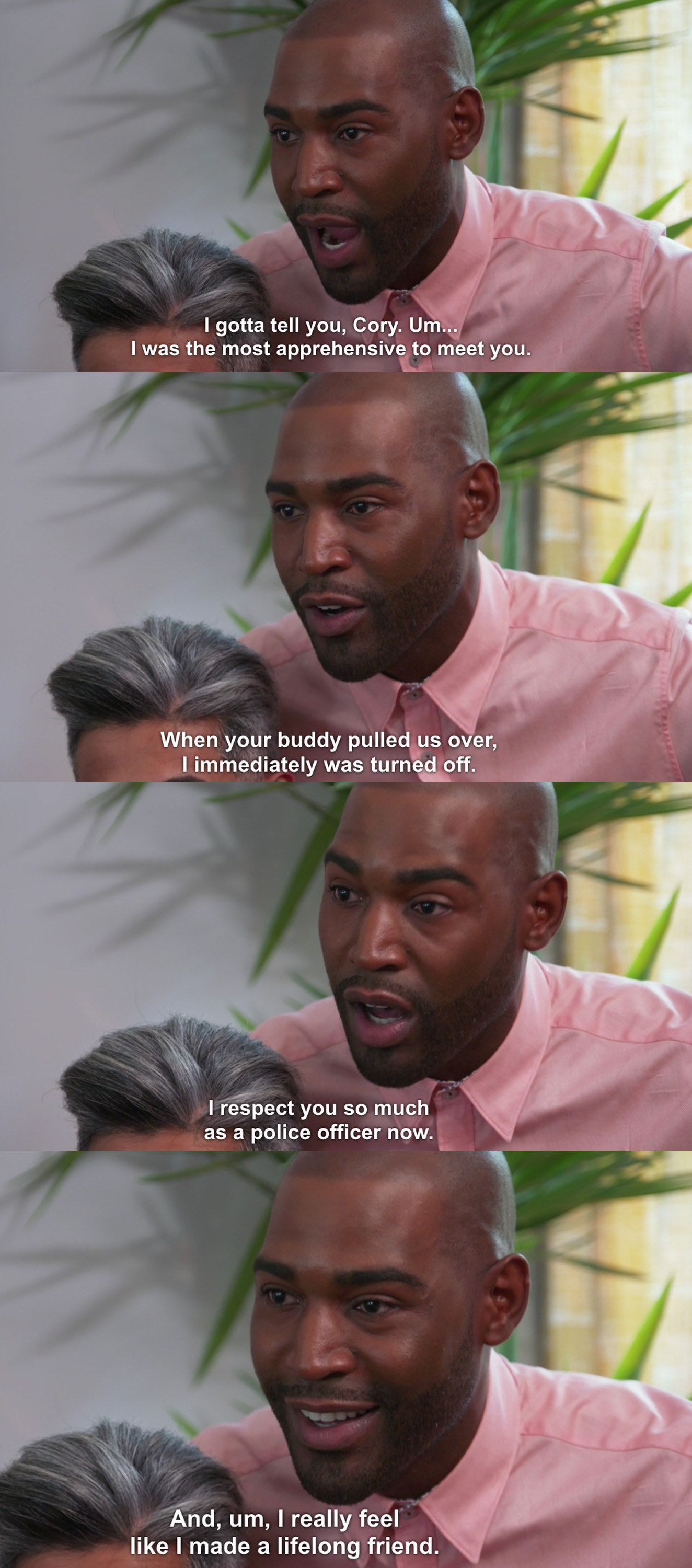 Brown and Waldrop watched the episode together on FaceTime, and still text frequently.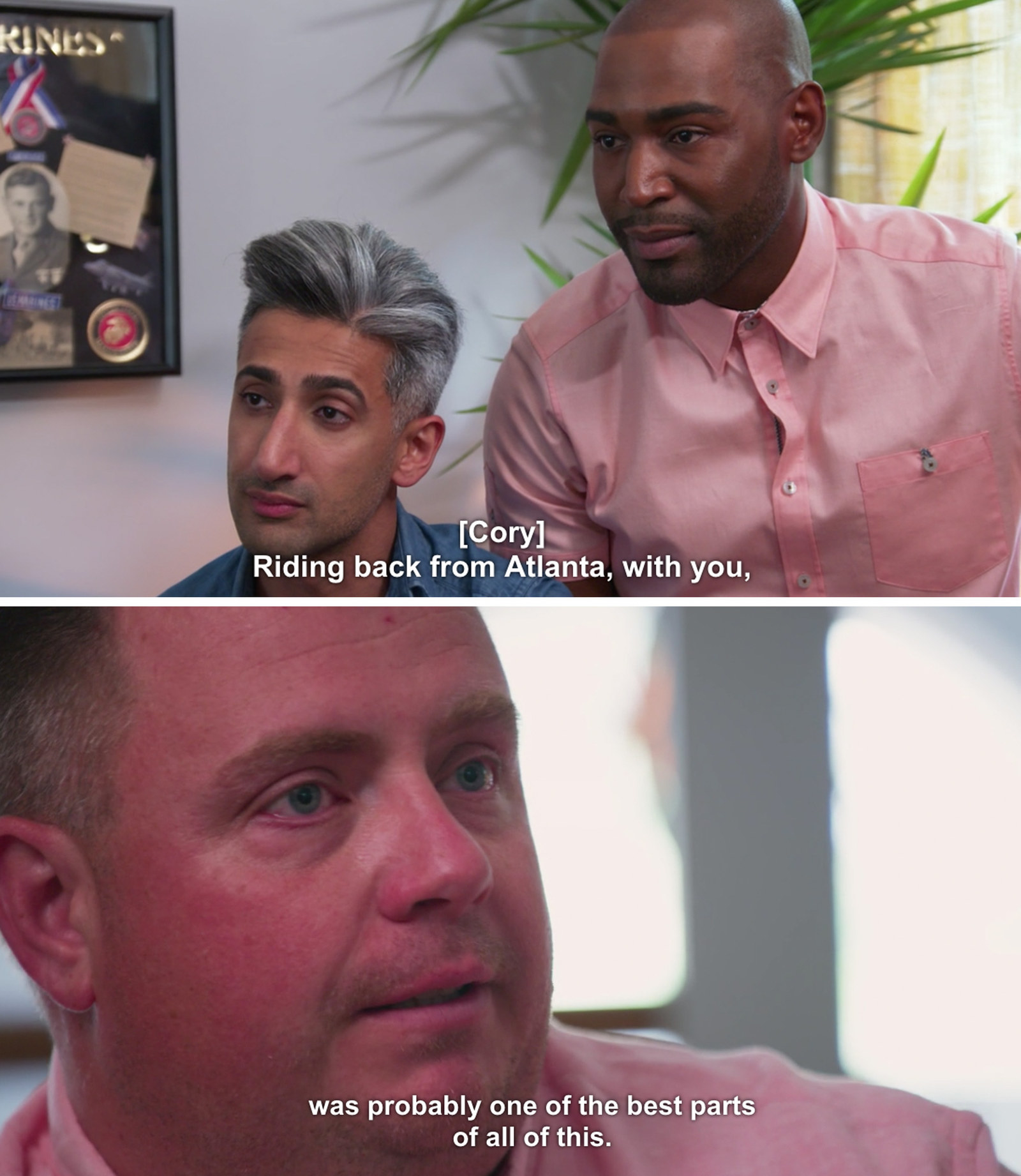 "We still have some political differences," Brown laughed, "but as a whole, I see him as a human being and he sees me as a human being. I see him as a father, he sees me as a father. That's why we're texting each other at eight o'clock in the morning."