The following post contains spoilers for Star Wars: The Last Jedi, so if you haven't seen it yet, force yourself to turn back now.
Alright, welcome. It's time for us to talk about Rey and Kylo Ren, the newest star-crossed not-quite-lovers in the Star Wars romantic canon.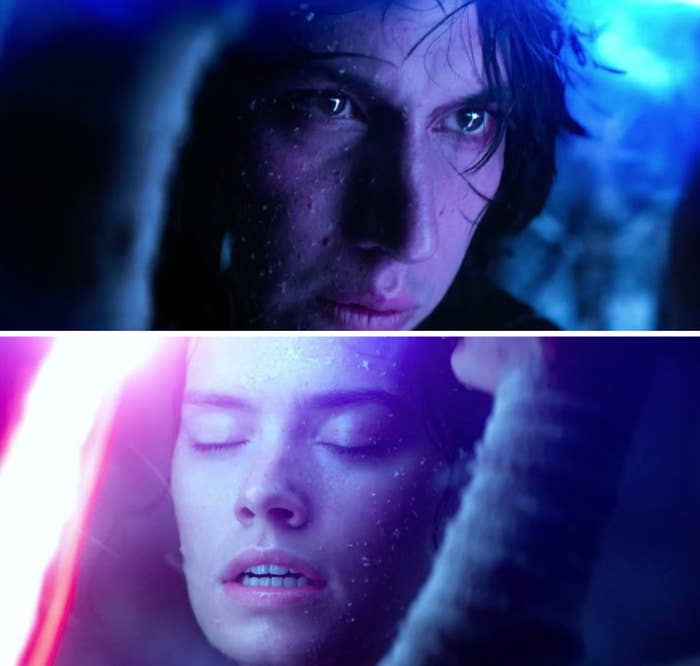 All the way back in 2015, when Star Wars: The Force Awakens came out, fans who hoped and believed there might be some romance brewing between Kylo and Rey started shipping the two characters under the name Reylo.
It was a controversial ship. Some fans believed that the Reylo dynamic exemplified an abusive arc rather than a romance.
Plus, a lot of fans thought that the connection the two had in The Force Awakens might be because they were related.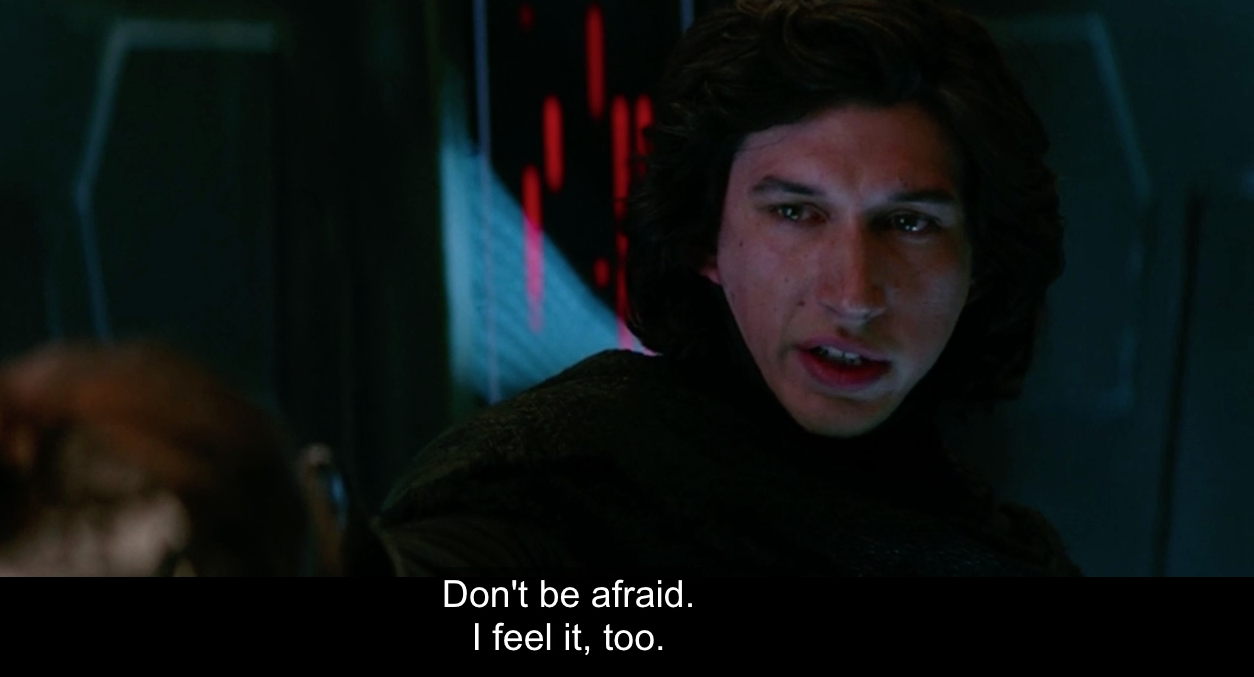 We didn't know who Rey's parents were at that point, and it was still entirely possible she and Kylo might share Skywalker blood.
But now, thanks to The Last Jedi, we know that Rey and Kylo are almost definitely not related (according to Kylo her parents were "nobodies" who sold her for drinking money), and they are totally hot for each other.
Which is thrilling for Reylo fans, and fans who just can't help but root for the pair after they teamed up and became the ultimate power couple for a few short minutes in The Last Jedi.
But other fans still believe the relationship between the two characters is abusive and sends the wrong message to viewers.
Things seem to be pretty split, so there's only one thing left for us to do: We gotta vote.