If you're anyone who's anyone, you already know that the next Star Wars movie installment, Solo: A Star Wars Story, looks like it's gonna blow our minds in less than 12 parsecs.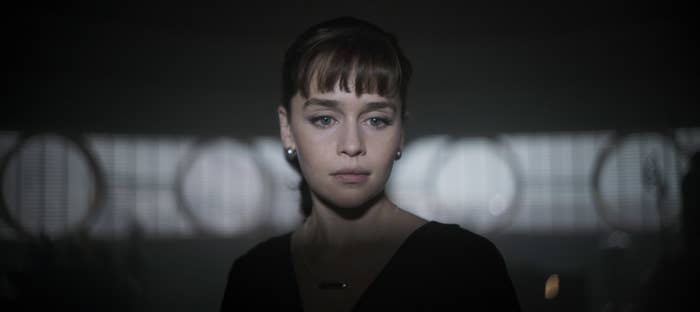 (Especially because of, ya know, Donald Glover as Lando.)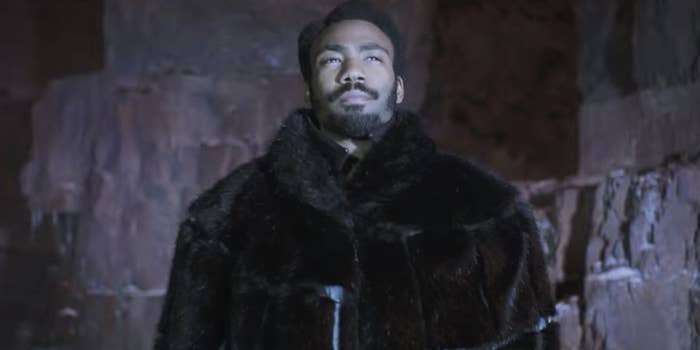 Well, today we have a special treat for you: an exclusive first look at the new solo Solo (haha) character posters. Take a look below:
First up is L3-37, the self-made and self-modified droid who often works with Lando Calrissian. She's the first major female droid in the Star Wars film canon, and because Phoebe Waller-Bridge is playing her, you know she's going to have serious comedic chops.
Then there's Rio (voiced by Jon Favreau), who we don't know too much about yet, but he's clearly fuzzy and blue and seems like a capable driver.
Our villain, Dryden Vos (Paul Bettany), is a vicious but calculating crime lord who heads up the Crimson Dawn. He's giving me some Grand Moff Tarkin vibes and I'm fine with it.
Val (Thandie Newton) is clearly going to be everyone's new fav, and her scarf situation is iconic.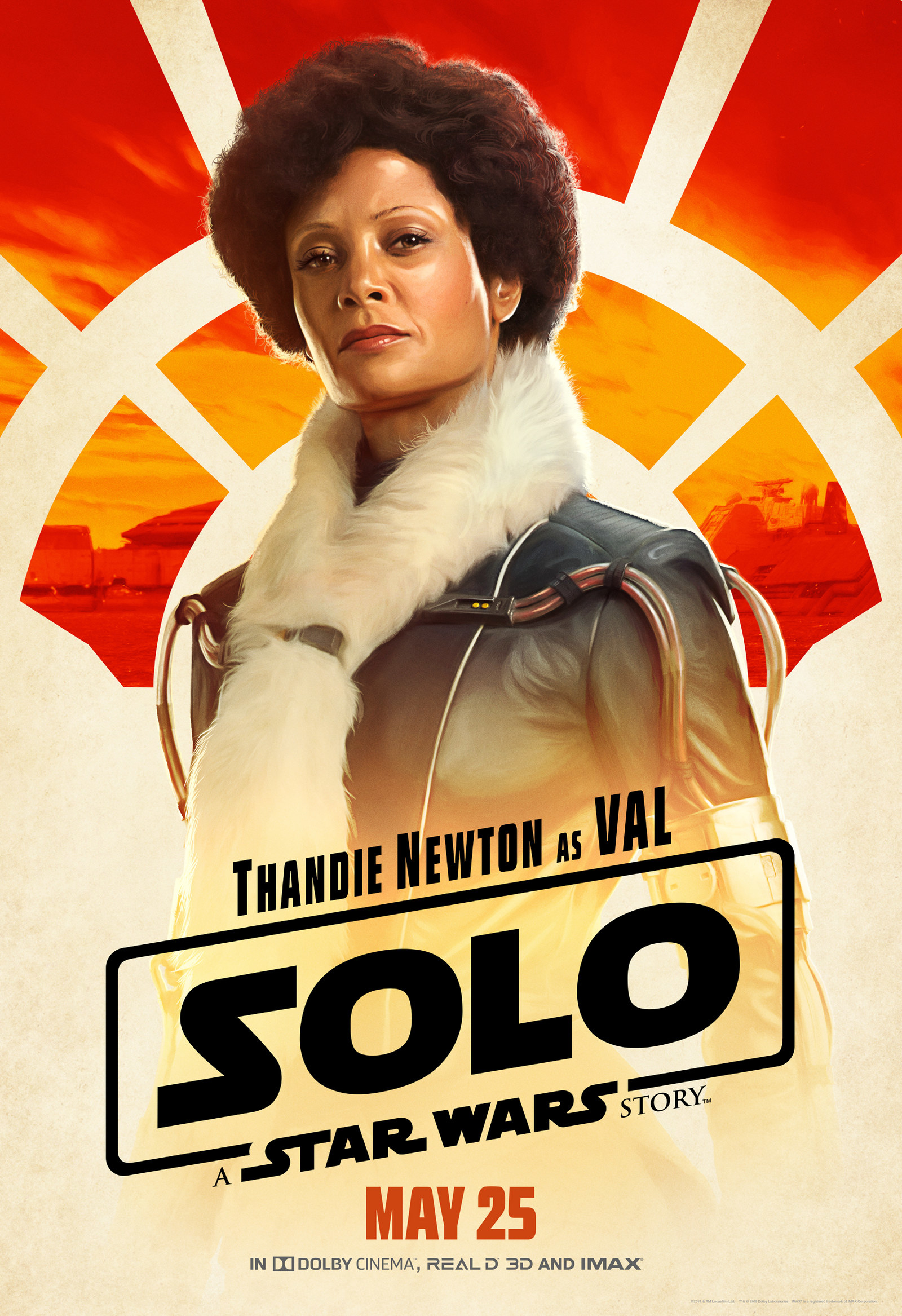 Beckett (Woody Harrelson), Han Solo's mentor, clearly taught Han his signature smolder-smirk.
And, of course, we've got Lando Calrissian (Donald Glover), the best-dressed badass in the galaxy.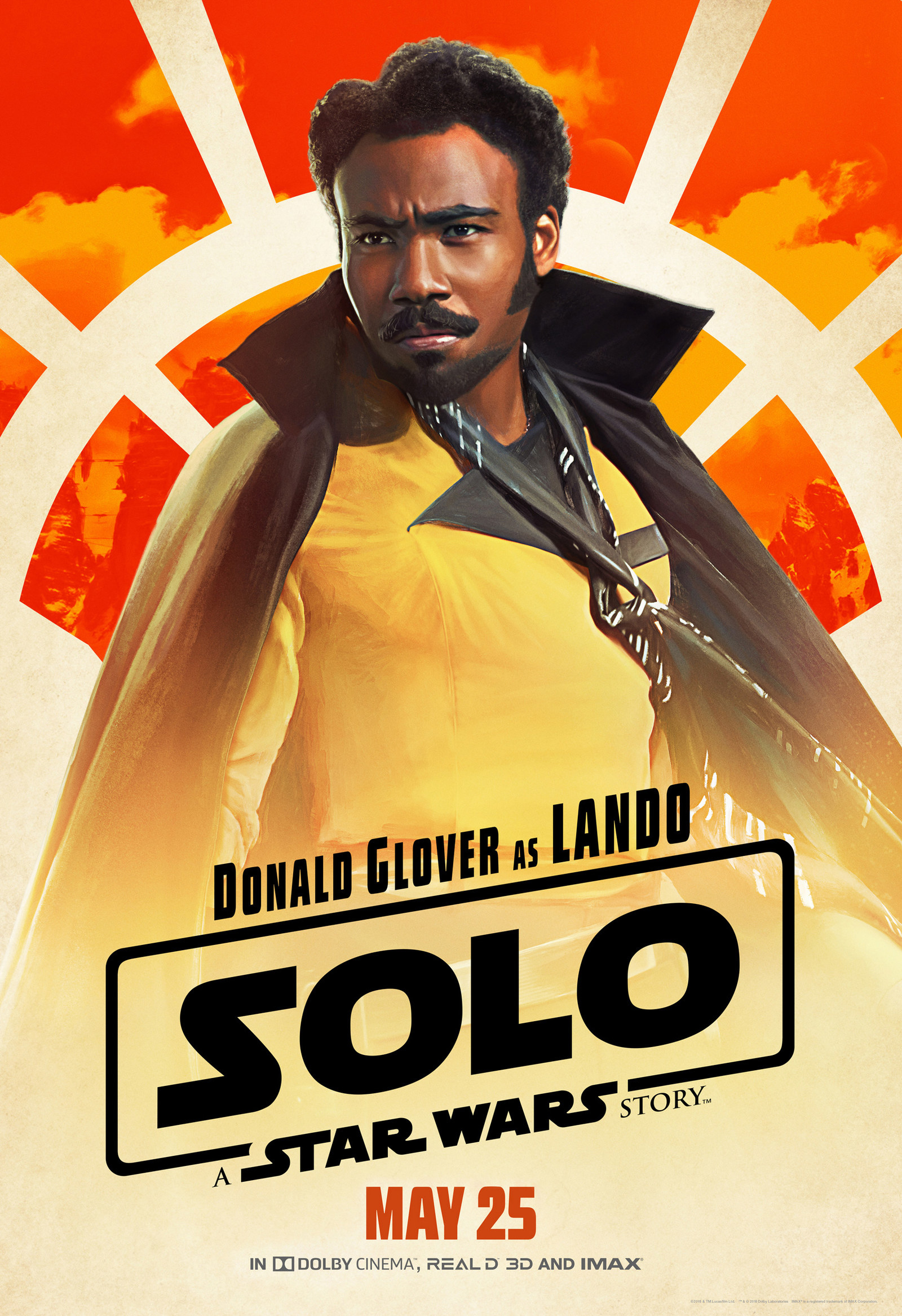 Qi'Ra (Emilia Clarke), Han's longtime friend and fellow rule-breaker, is redefining what it means to give face and wear a leather jacket.
Chewbacca (Joonas Suotamo) is looking debonaire and not at all like a walking carpet.
And, finally, we have the scruffiest-looking of nerf herders, the original scoundrel/nice man, Han Solo (Alden Ehrenreich) himself.
Solo: A Star Wars Story doesn't open in theaters until May 25, so maybe print these out and gaze at them in the meantime.