There's A Giant American Flag Made Out 100,000 LEGO Bricks
♫ Everything is awesome, but especially this flag. ♫
To celebrate the opening of the Innovation Wing at the National Museum of American History, LEGO built the world's largest LEGO American flag.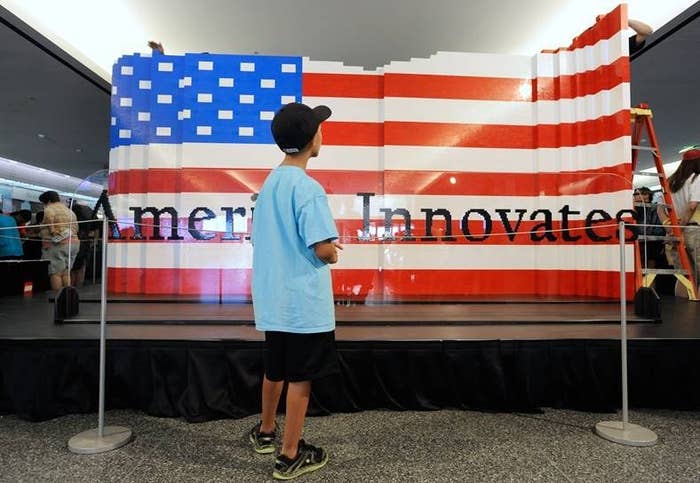 More than 15,000 museum visitors helped create the 9.5-by-14-foot flag, using more than 100,000 LEGO bricks.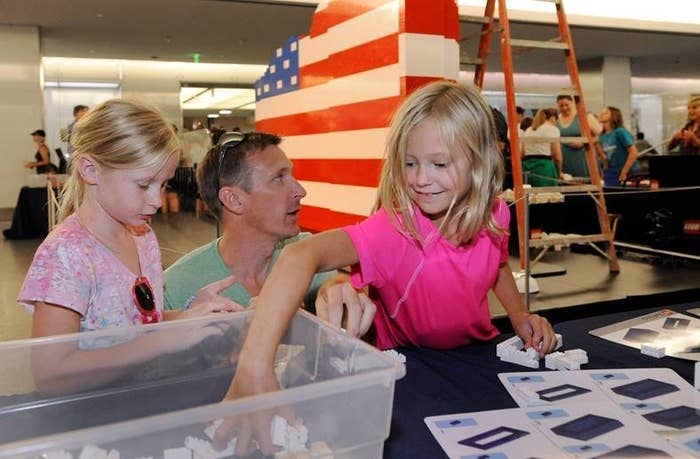 The flag stands at 9.5-by-14-feet, weighs 546 pounds, and took 16 hours to design to design.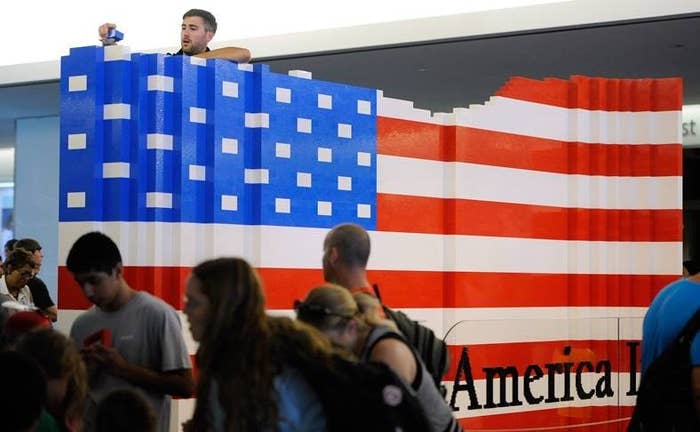 ♫ Everything is awesooooome! ♫