The upcoming episode of Adventure Time took a year to make because it was filmed entirely in stop-motion.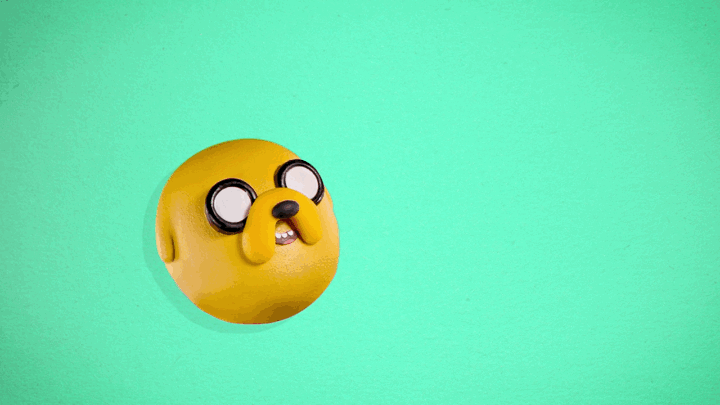 We chatted with the episode's writer and director, Kirsten Lepore, about what it was like to recreate the Land of Ooo.
Animators could complete, on average, 1-2 shots in one work day, which is part of why the episode took a full year to make.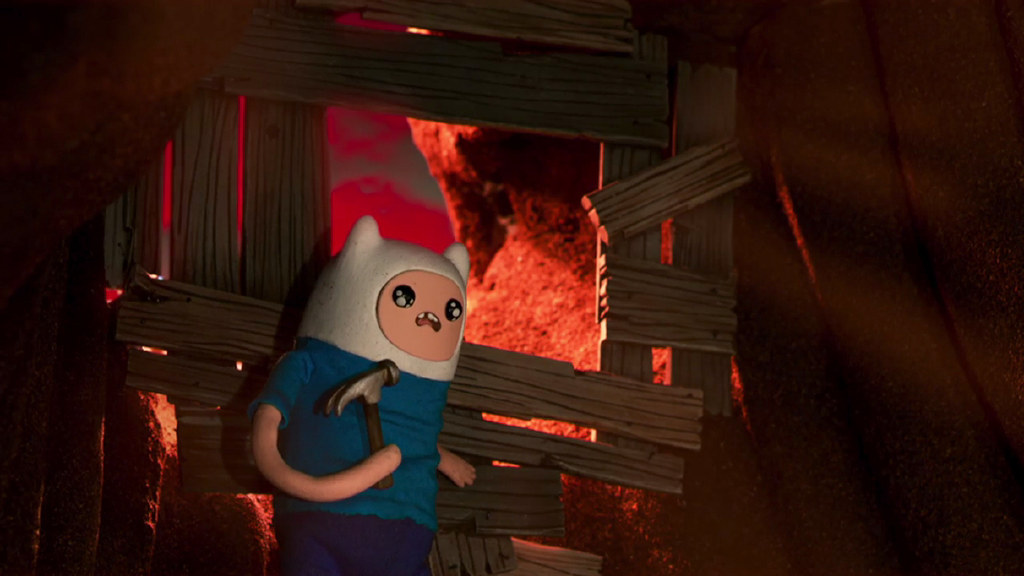 But it's actually not that crazy, a normally animated episode takes almost as long.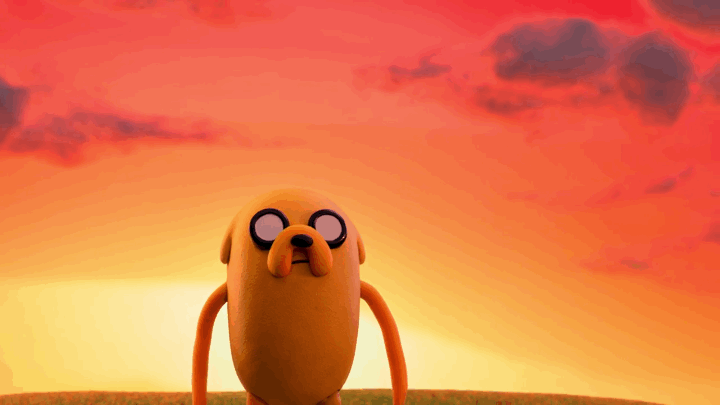 Shockingly, not much clay was involved in the process.
Each puppet was first made in clay, then artists made a mold of the clay object, and cast the mold with either silicone or hard plastic.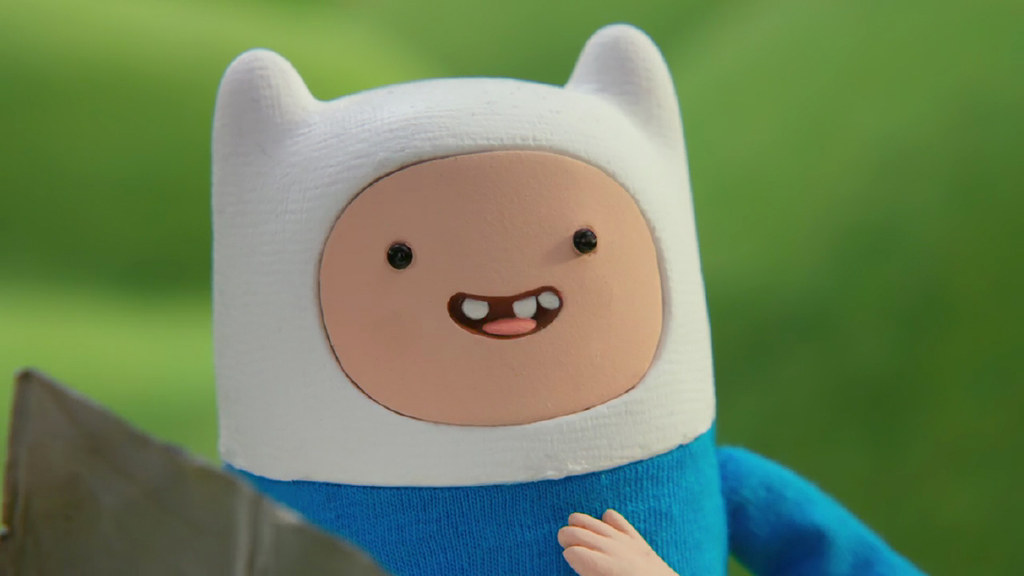 The hardest character to recreate was, of course, LSP.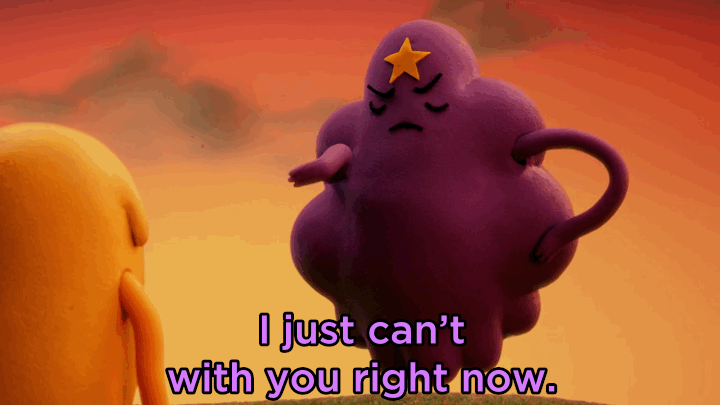 And the easiest puppet to create was Jake.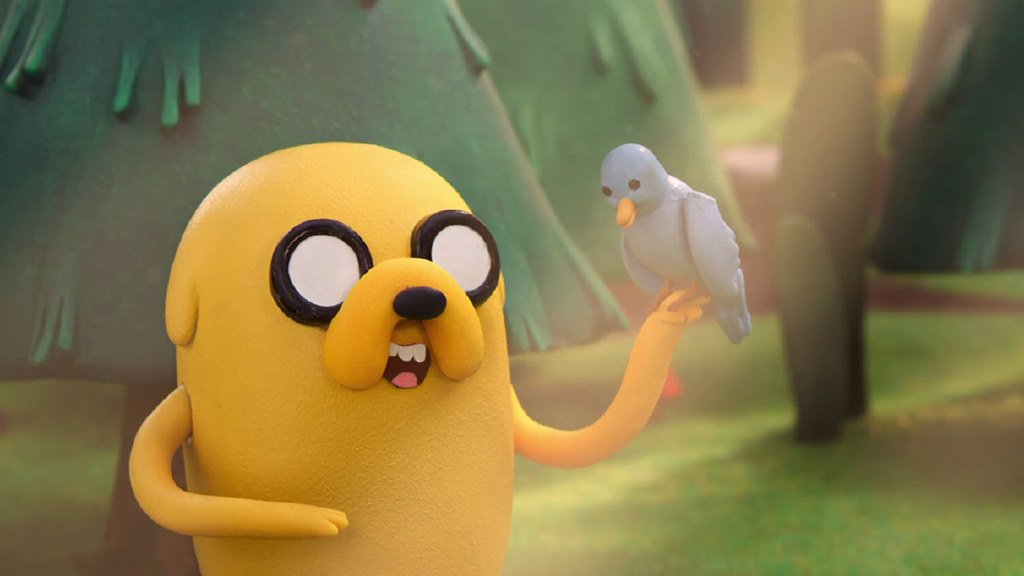 Each main character had four puppets each, and they were all made out of different material. Each puppet is about 8 inches tall, except for BMO who's only about 5.5 inches tall.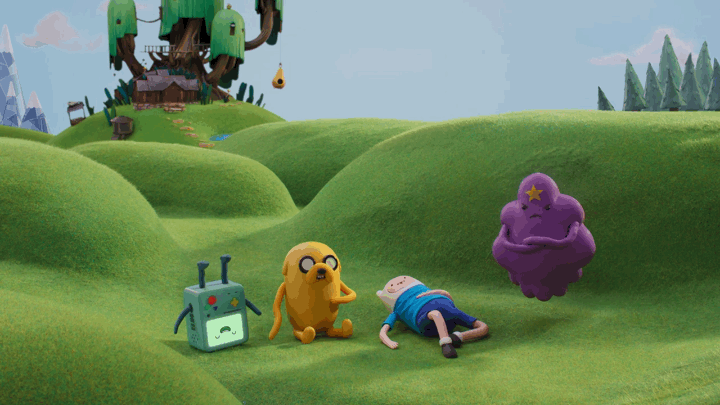 Any kind of material was fair game for the episode. Pillow stuffing, putty, gel, everything was usable.